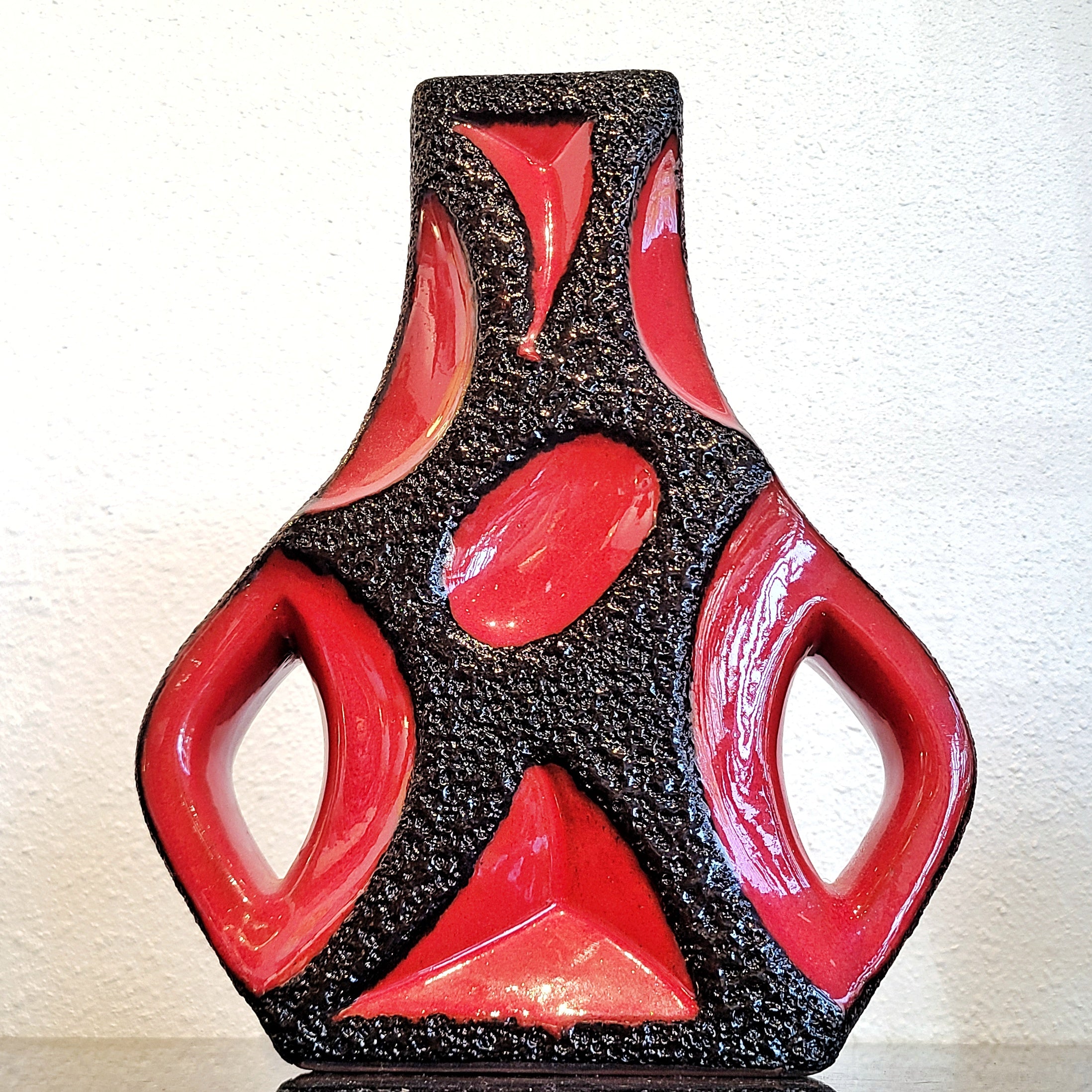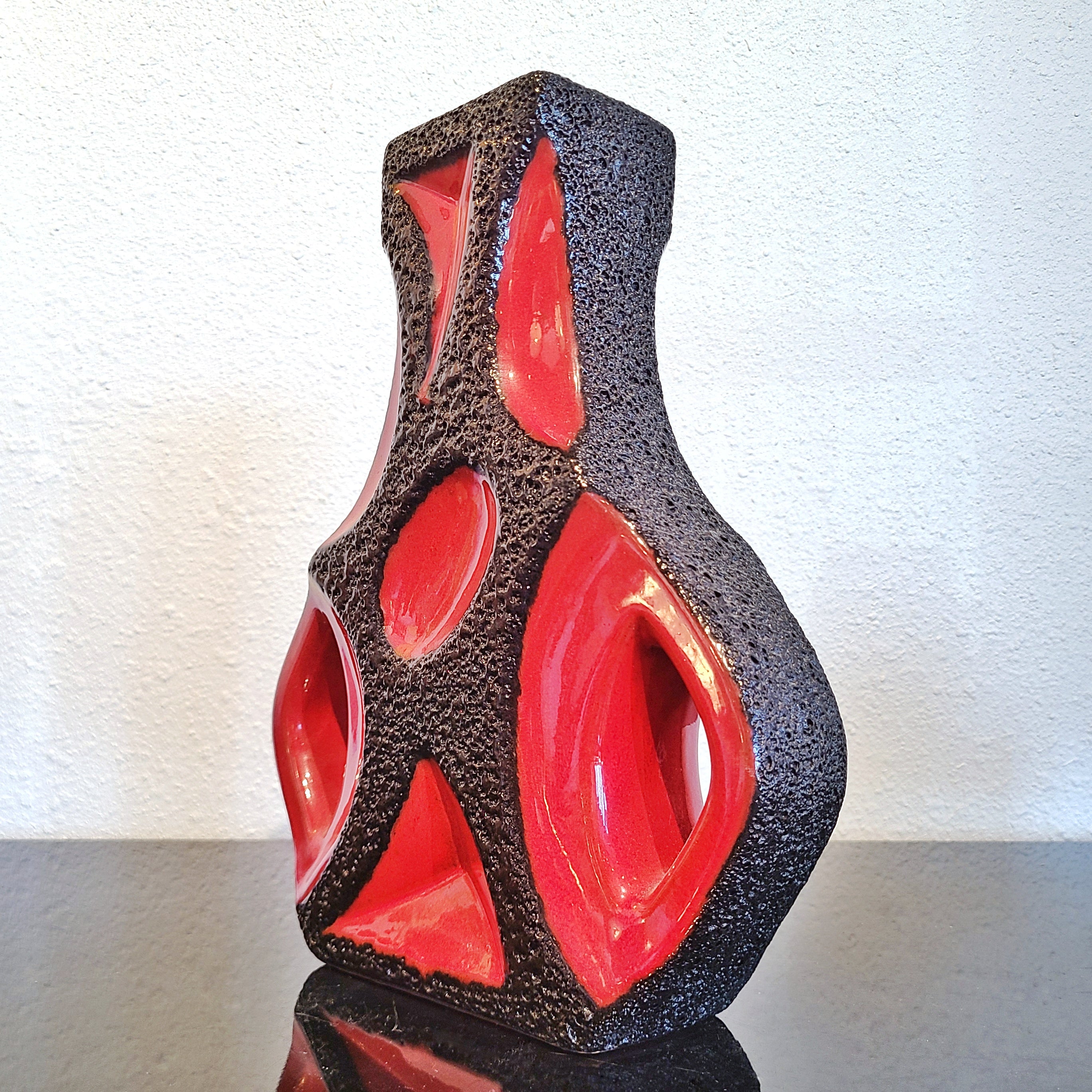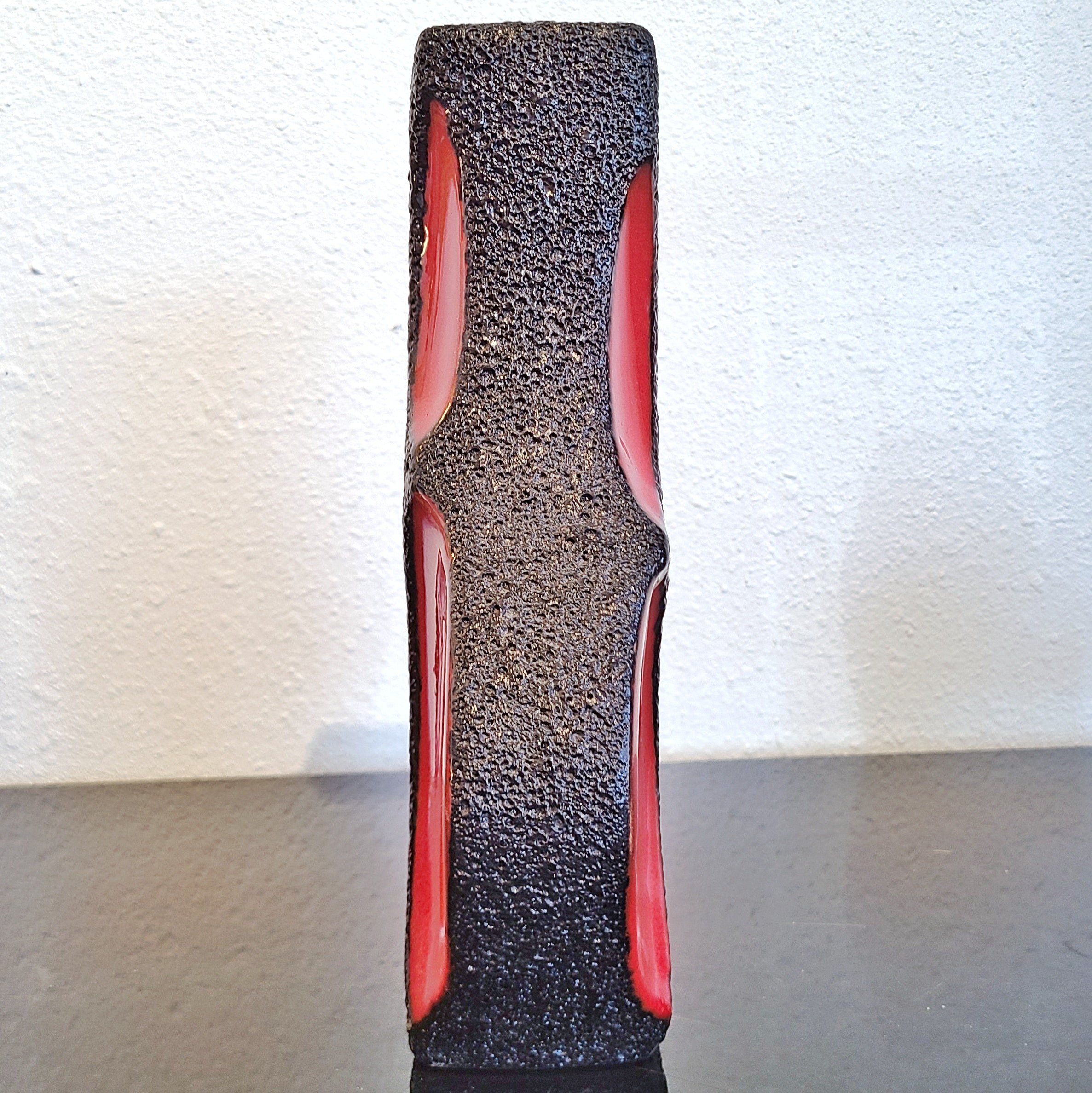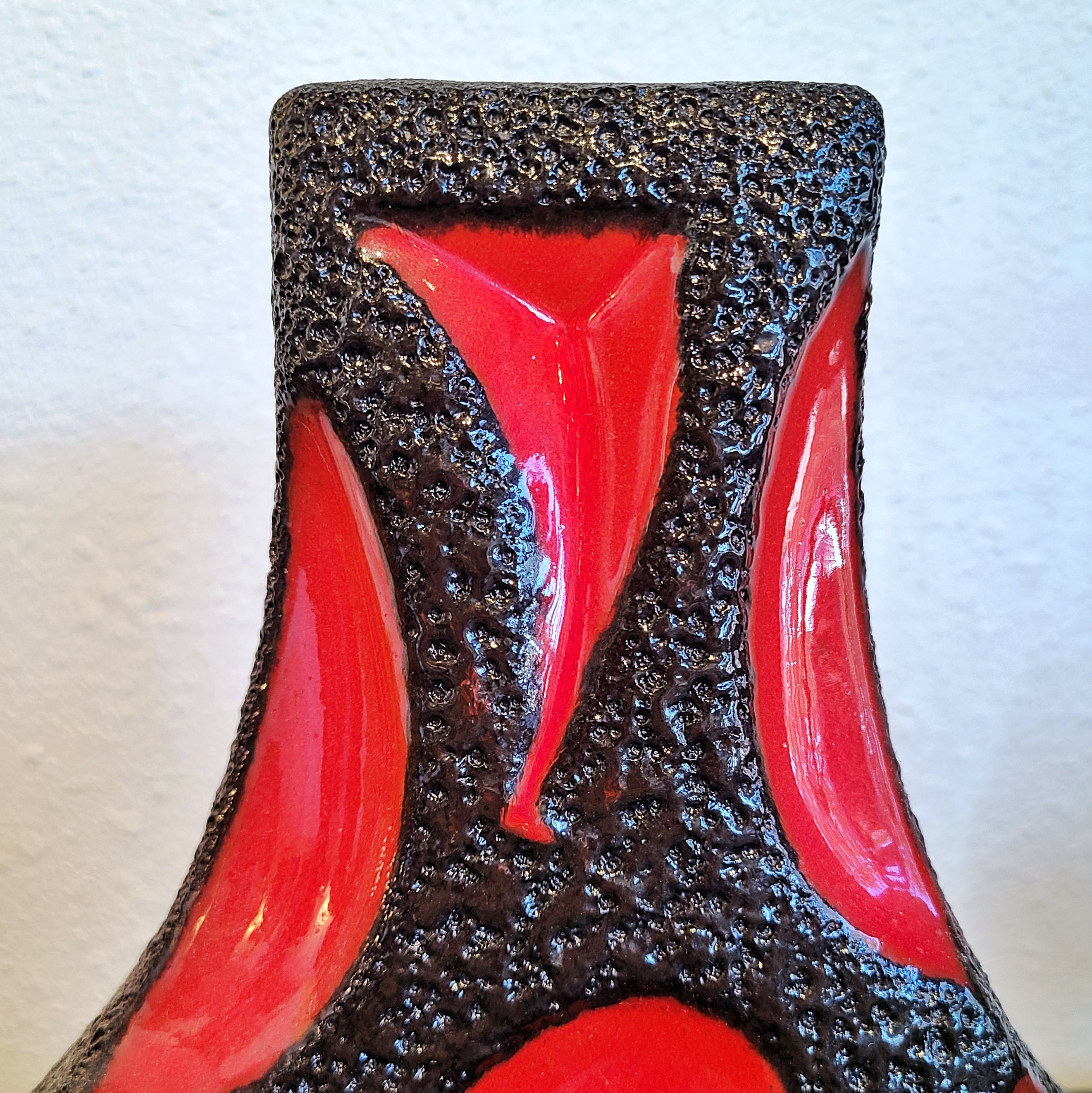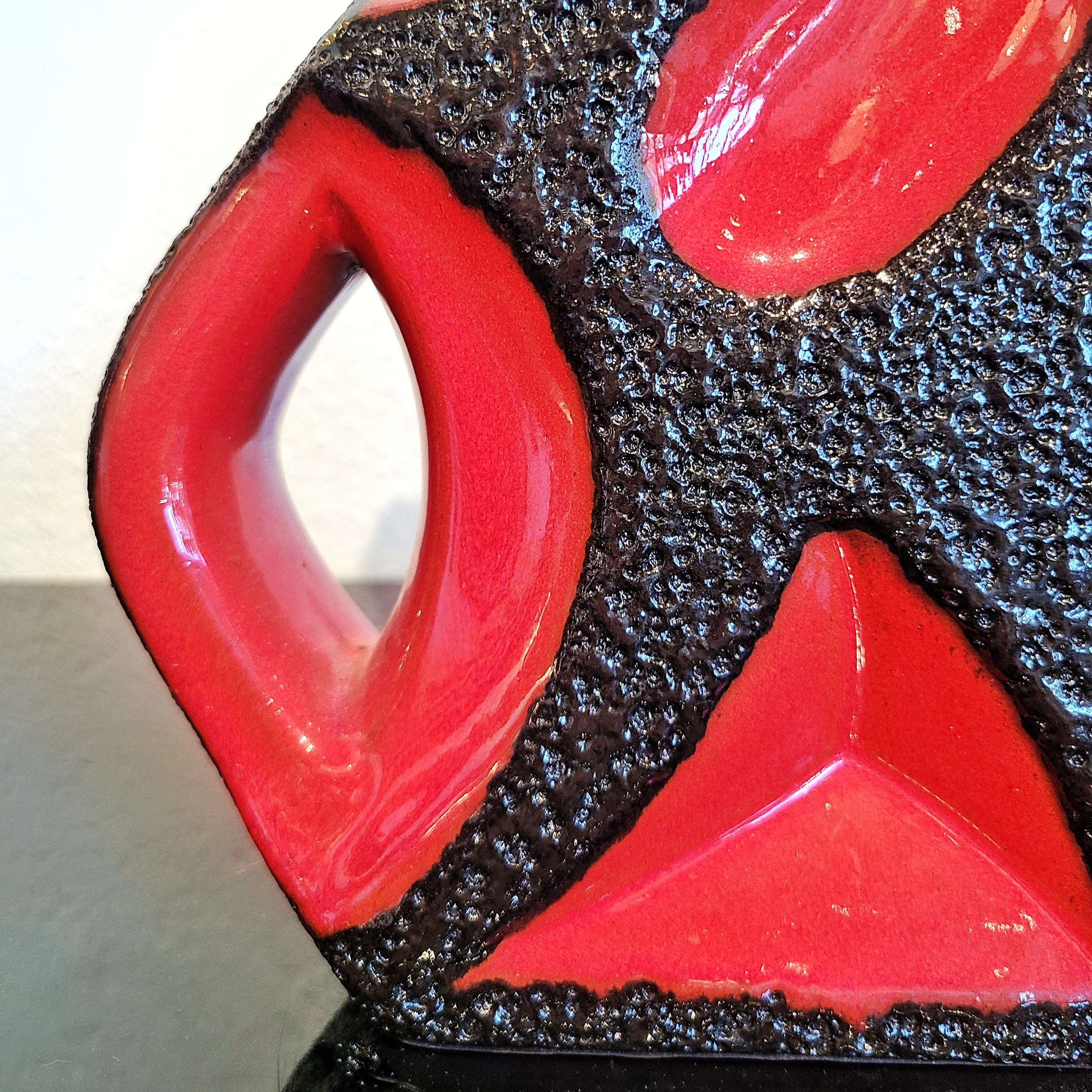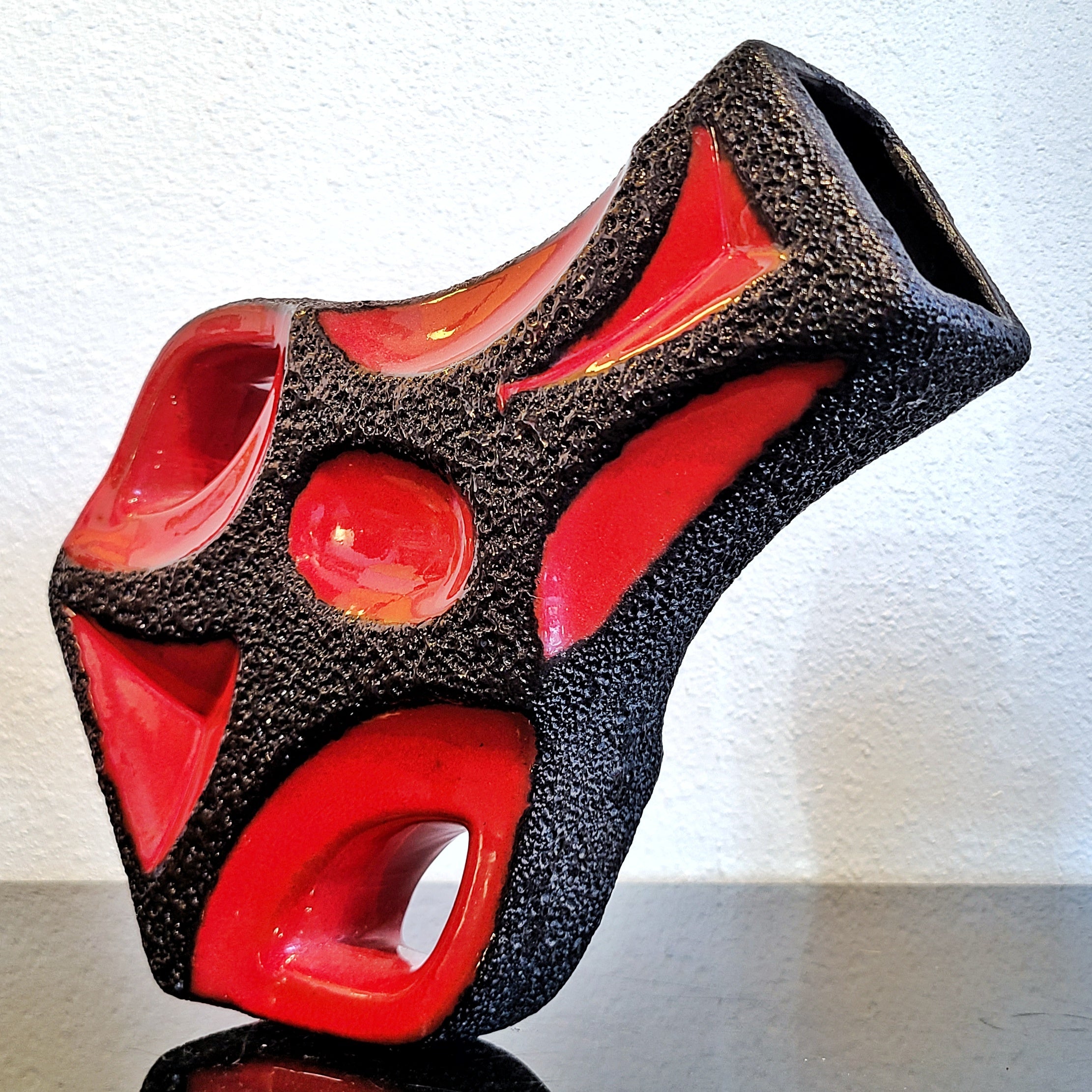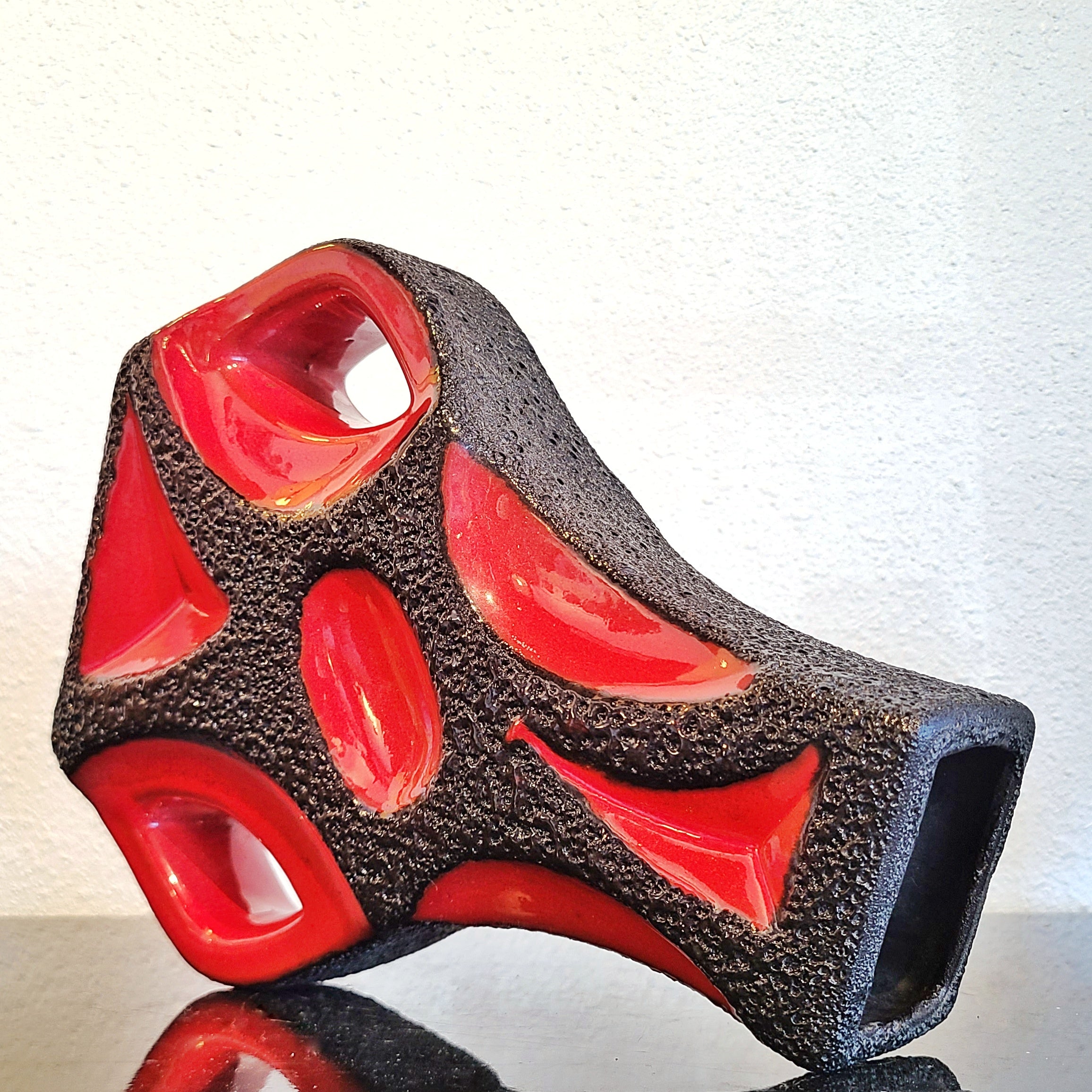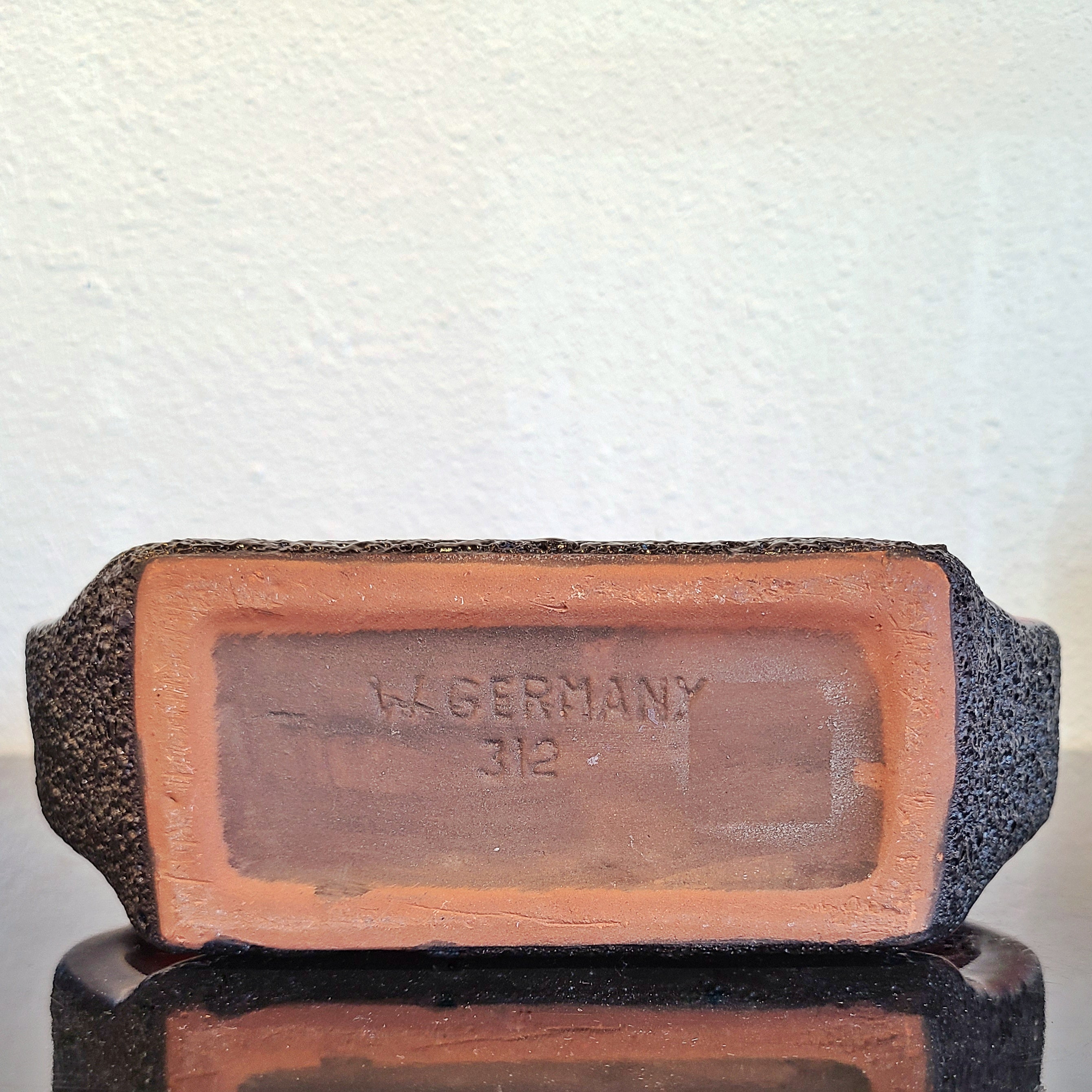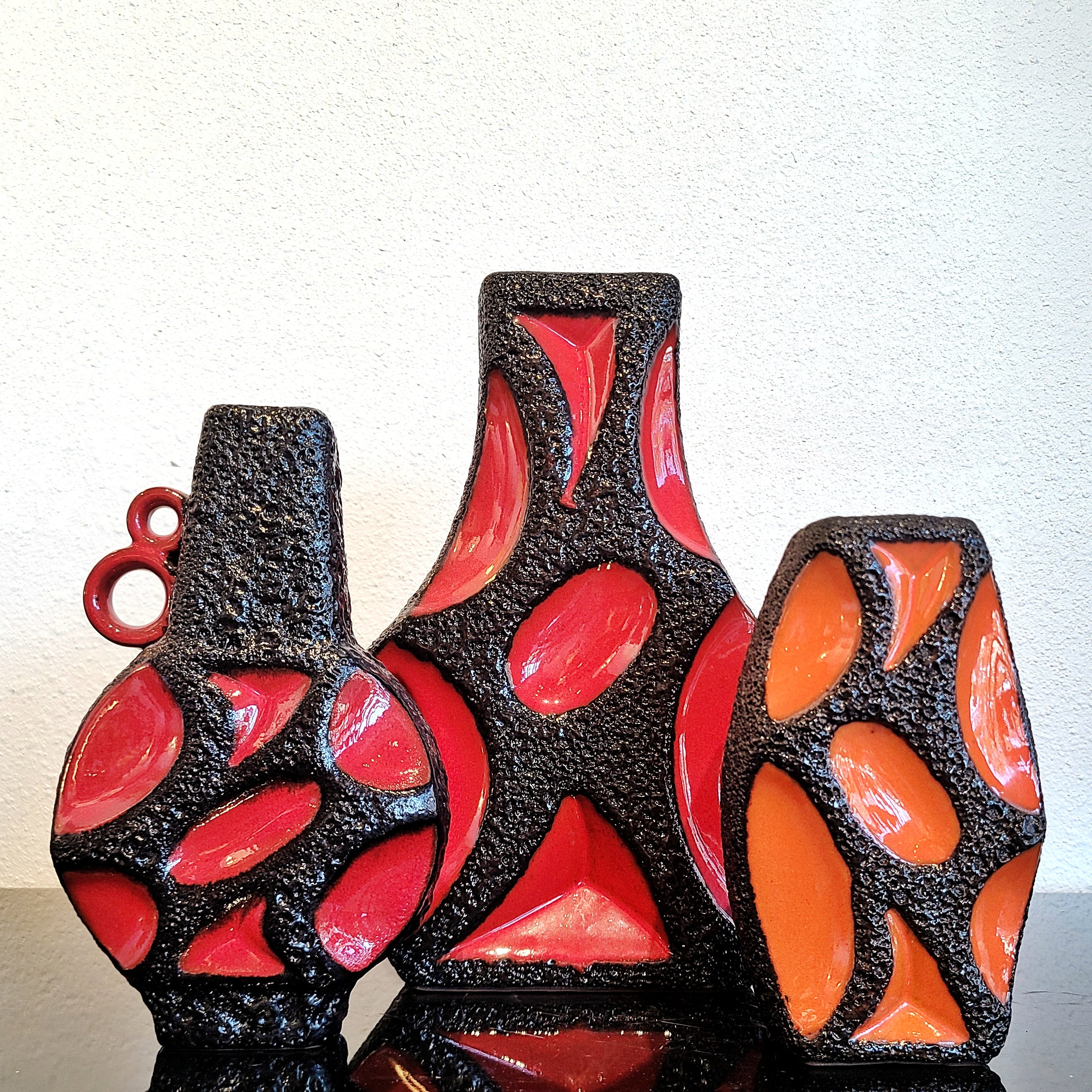 RED '70s ROTH KERAMIK 'GUITAR' VASE Nr. 312
CONTACT US HERE ABOUT THIS ITEM.
1970s-vintage ROTH KERAMIK Guitar vase in red and black. Probably the maker's most famous and sought-after form, especially in the rarer colors of yellow and purple, prices for which can reach into the thousands of dollars.
---
ROTH KERAMIK was founded in the late 1960s or the very early 1970s by Edmund and Dorothea Roth at the heart of the West German ceramics industry, in the tiny municipality of Ebernhahn in Rhineland-Palatinate. ROTH was quite small compared to the big names of West German art pottery, employing only about 20 people in its heyday. Its output was naturally tiny when measured against that of giants like Scheurich or Carstens. Dorothea Roth is believed to have been responsible for the designs, and Marei Keramik appears to have supplied many of the forms that were unique to the company. Very little else is known about ROTH.
In spite of its small size, ROTH KERAMIK managed to produce some of the most sought-after and collectible pottery of the late mid-century period and to have developed some truly distinctive volcanic and fat-lava glazes. Toward the end of the Art Pottery golden age, ROTH began producing rather utilitarian tableware. The company was officially dissolved in 2008.
---
DETAILS
Maker – ROTH KERAMIK
Production Period/Year – 1970s
Designer – DOROTHEA ROTH
Design Period/Year – 1970s
Origin – WEST GERMANY
Styles/Movements – ABSTRACT; MID-CENTURY MODERN; SPACE AGE
Materials – CERAMIC
Colors – RED, BLACK
Condition – Excellent vintage condition. As new. No flaws or signs of use.
Dimensions – 9 ½" W × 3" D × 12" H