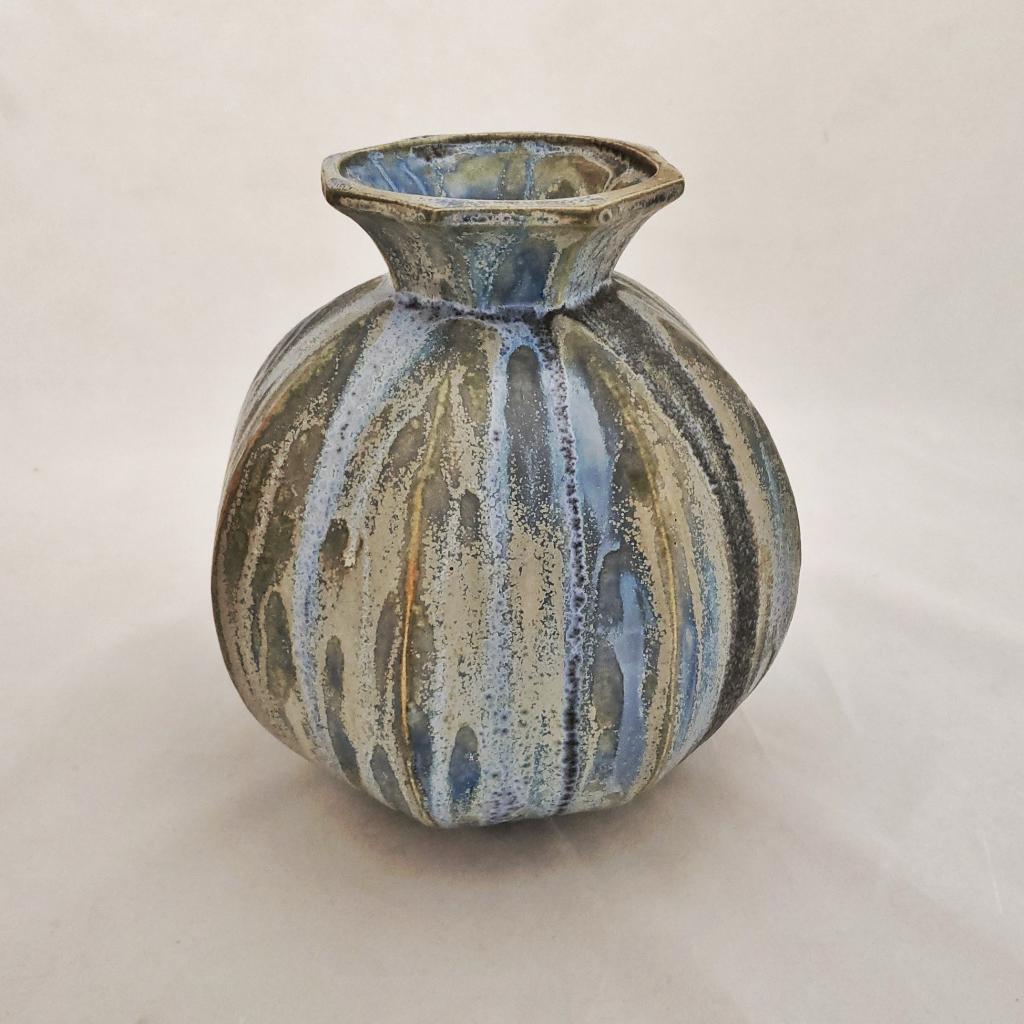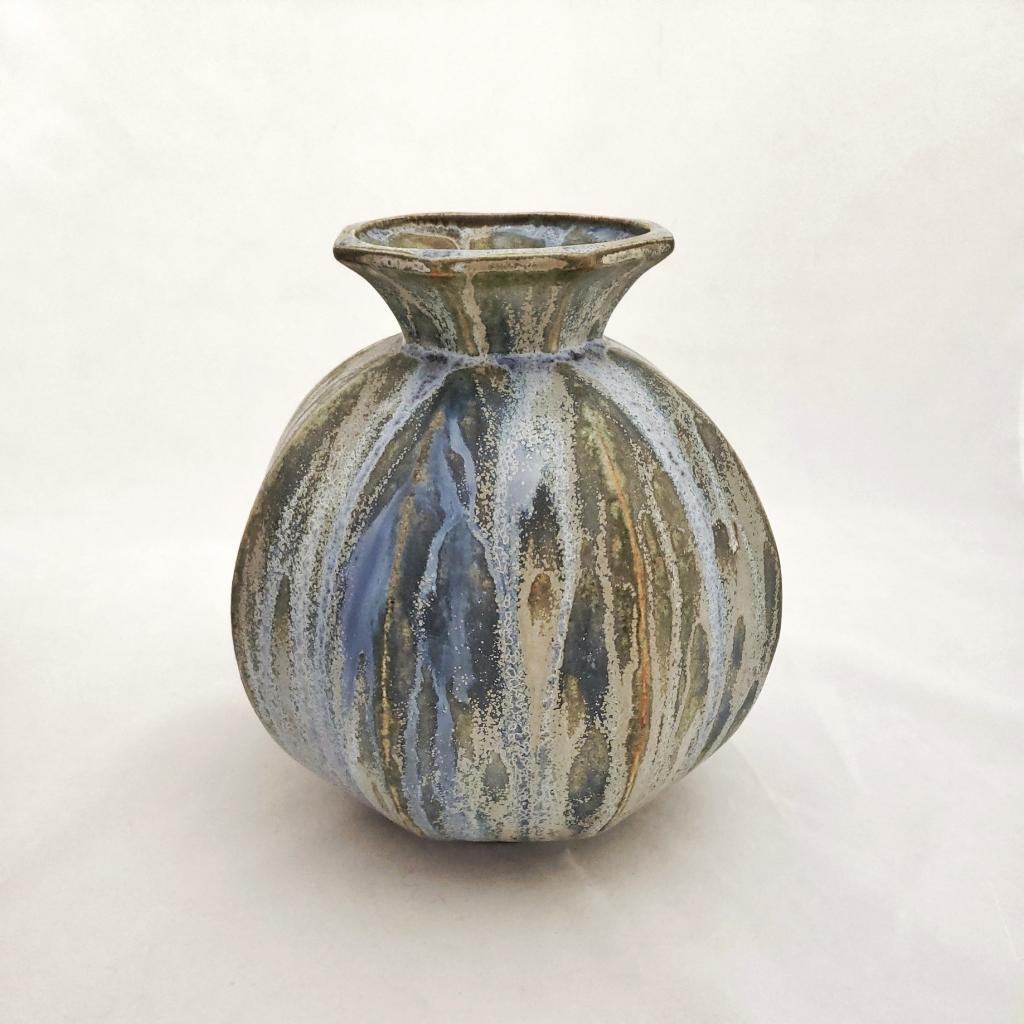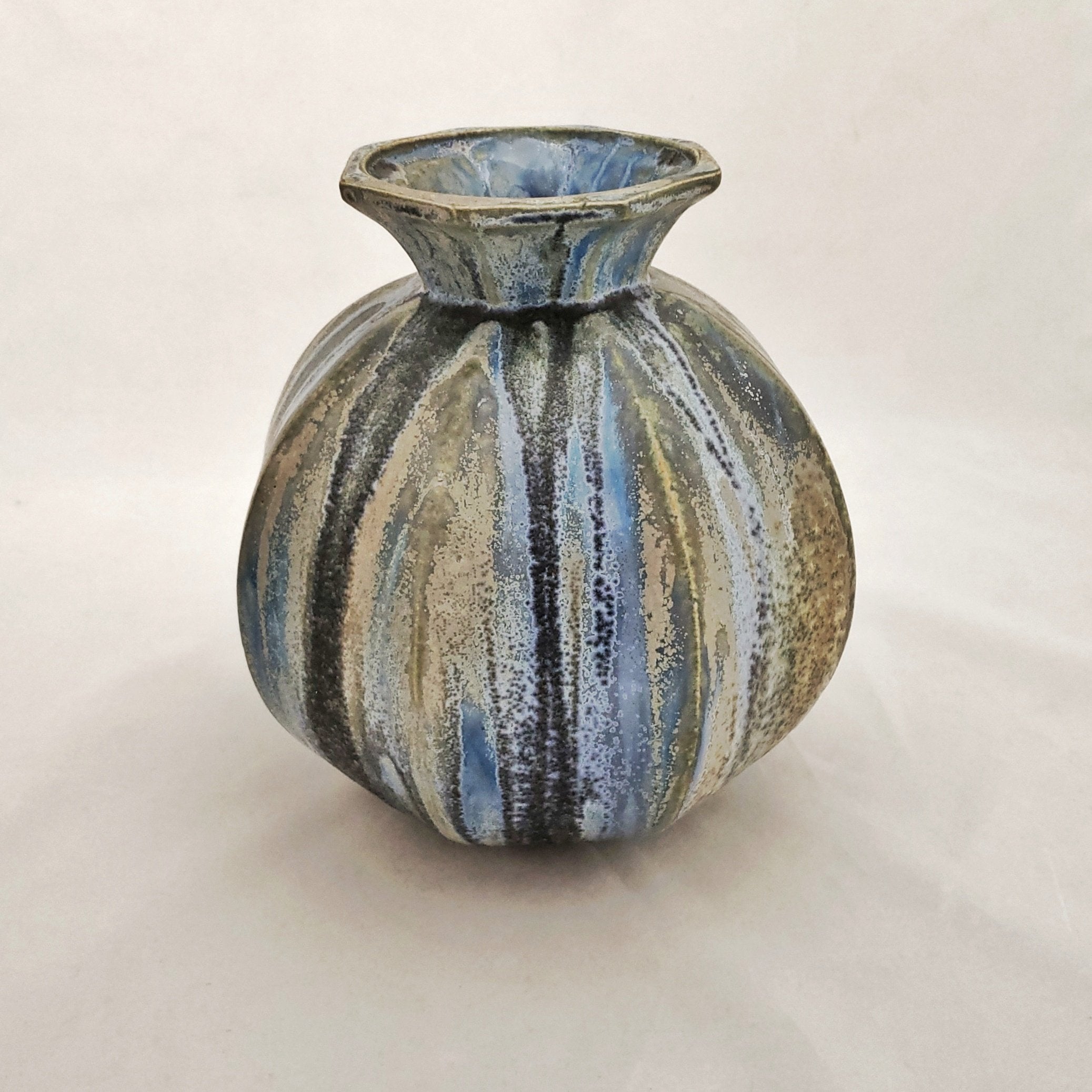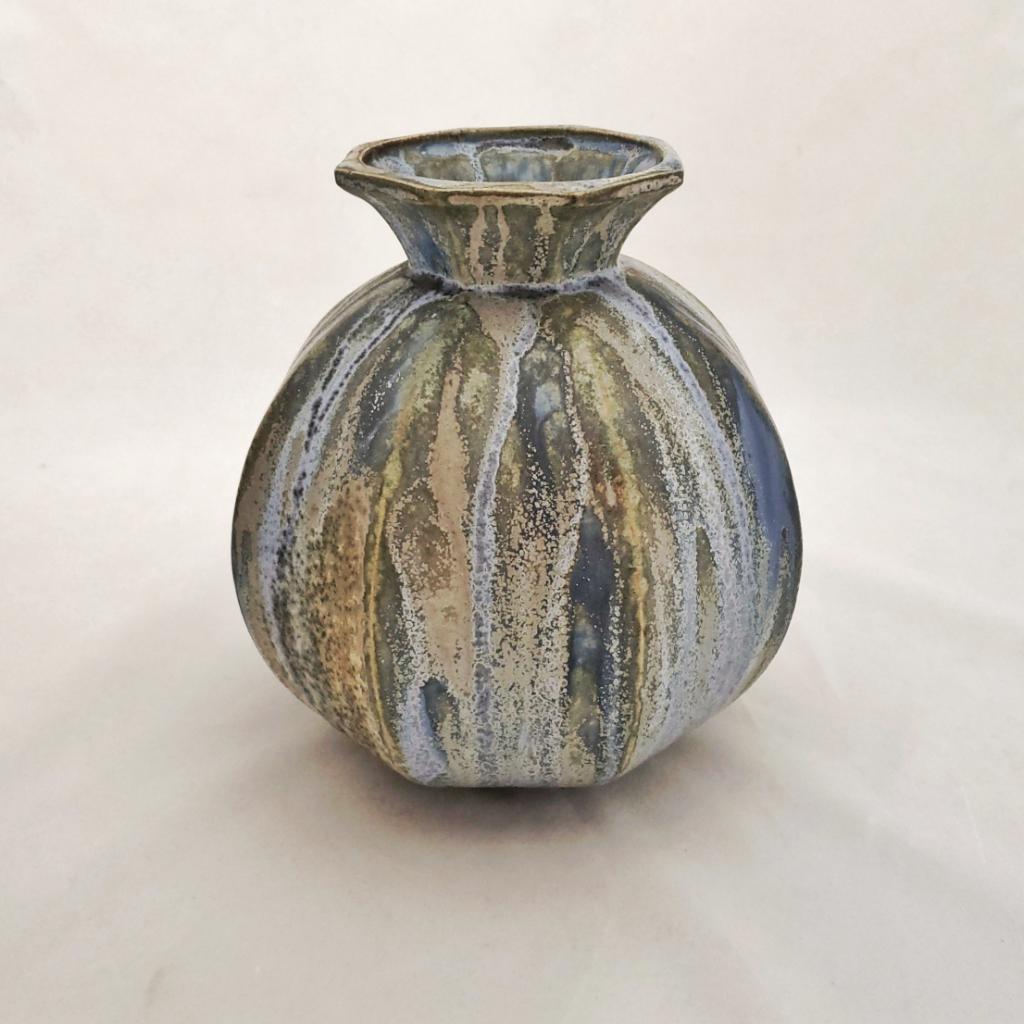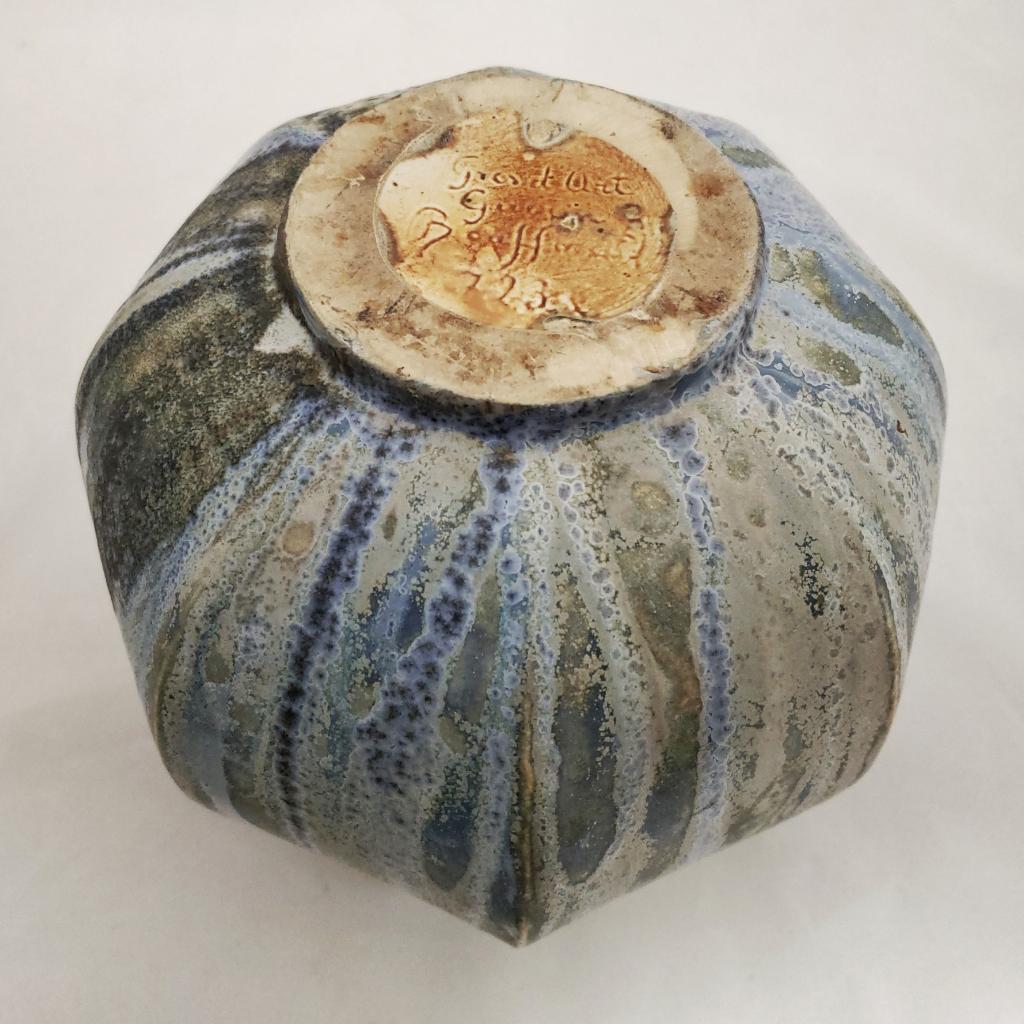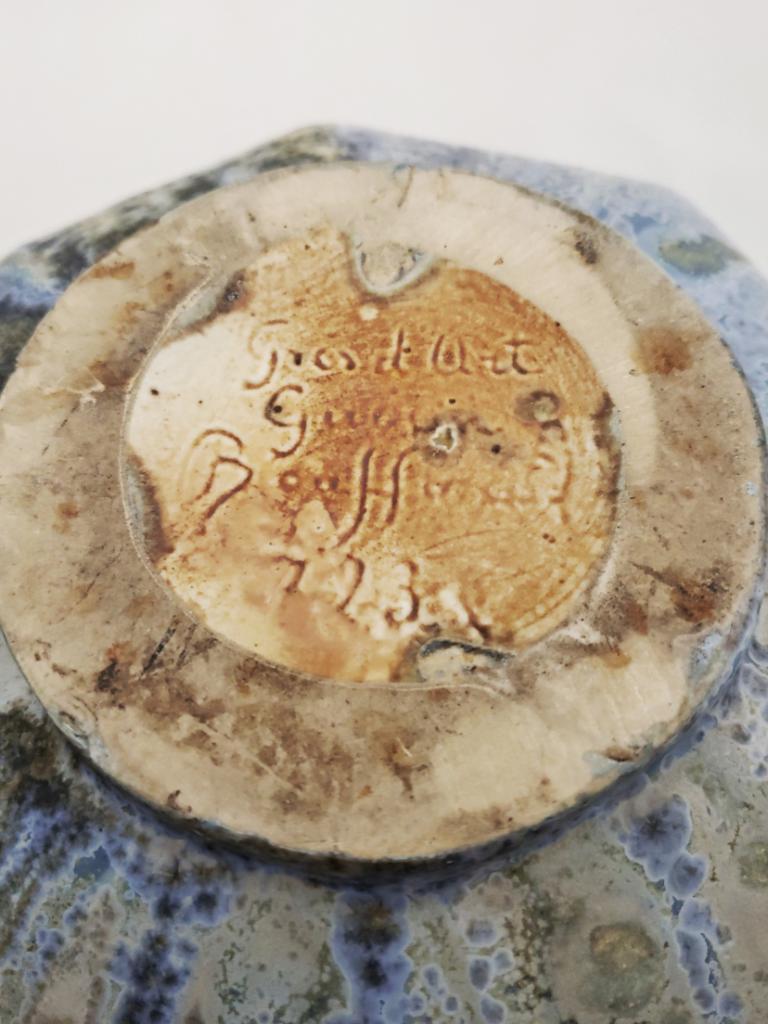 ROGER GUÉRIN VASE 723
CONTACT US HERE ABOUT THIS ITEM.
A faceted, bulbous no. 723 vase by the famed Belgian potter Roger Guérin dating to the early 1930s.  The streaks of blue, tan, and green crystalline glace are typical of his work during this period.  It is in perfect original condition and is fully marked on the base.
ROGER GUÉRIN opened his workshop in 1918.  He was a founding member, along with Carlos Delsaux and Edgard Aubry, of the Bouffiolx & Châtalet school, which was organized in the 1920s in the Hainaut province of Belgium.  The three artists are arguably the most famous of the Art Deco era earthenware potters of Bouffiolx/Châtalet.  Guérin was active up until around 1945 when he turned daily operations over to his son Jules.  The workshop closed permanently in 1988.
Style – ART DECO
Production Period – 1925-1934
Country of Origin – BELGIUM
Designer – ROGER GUÉRIN (1896-1954)
Attribution – MARKED
Materials – STONEWARE
Colors – BLUE, GREEN, TAN
Condition – VERY GOOD (no defects; may show slight traces of use)
Height (cm) – 22.5
Diameter (cm) – 22.0