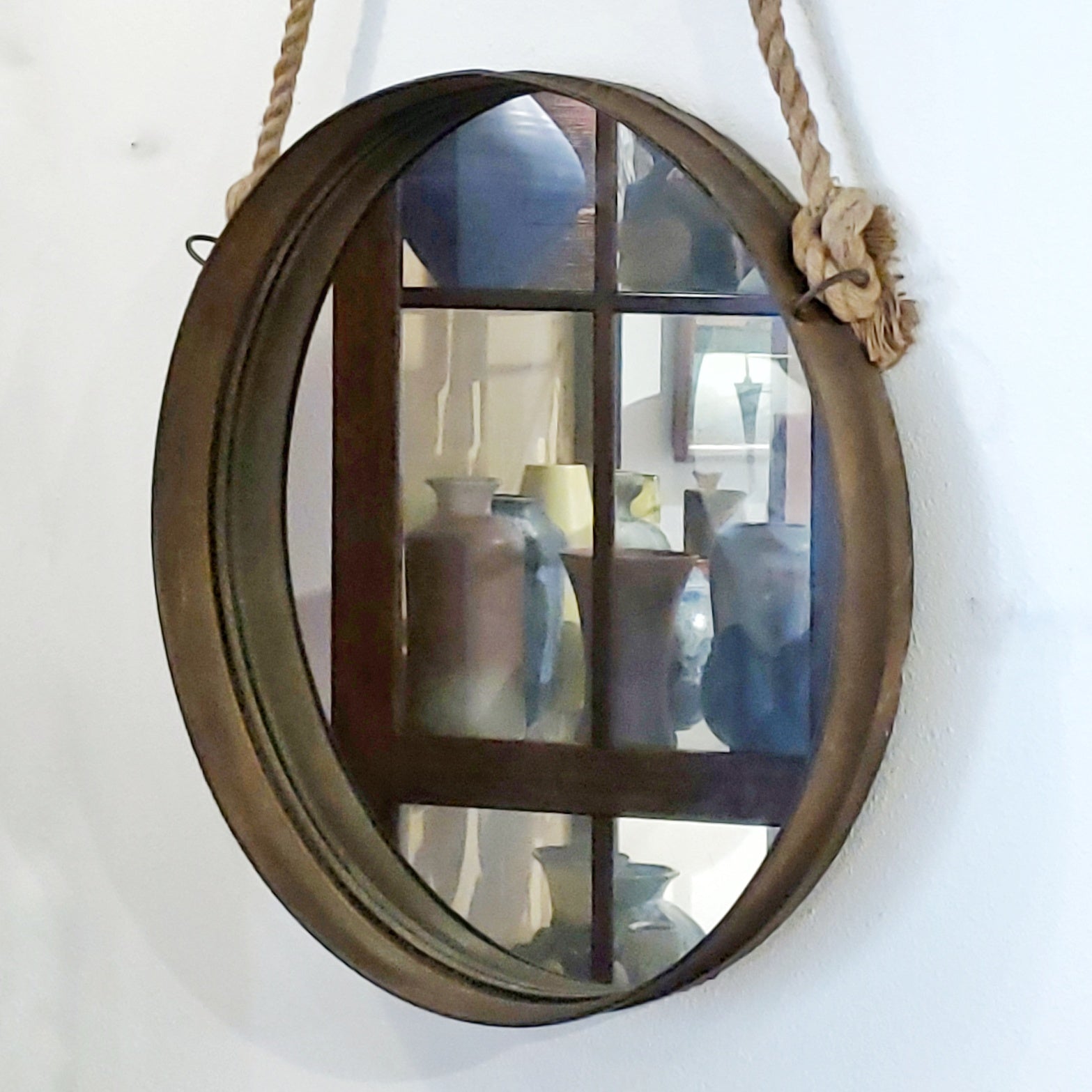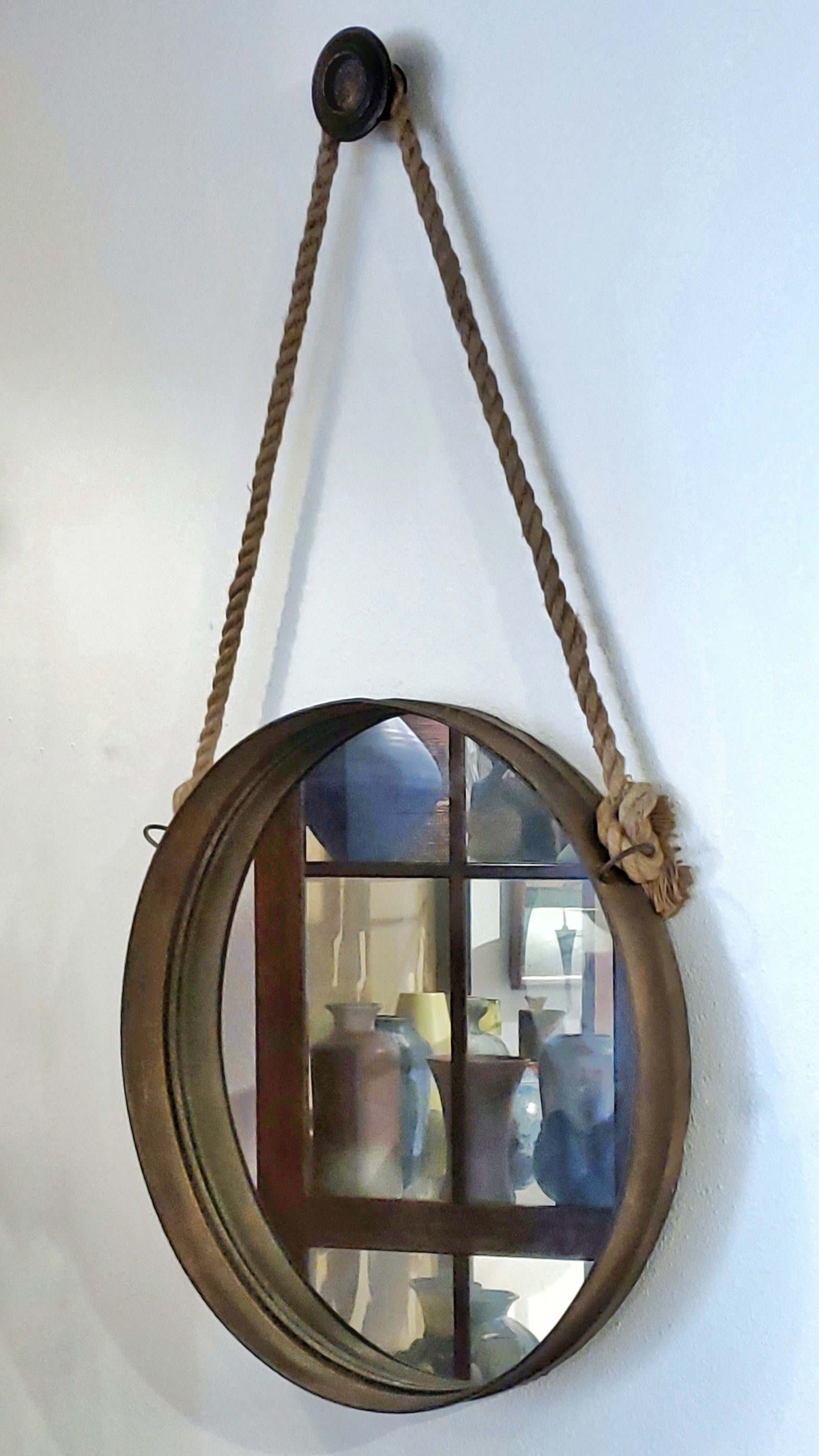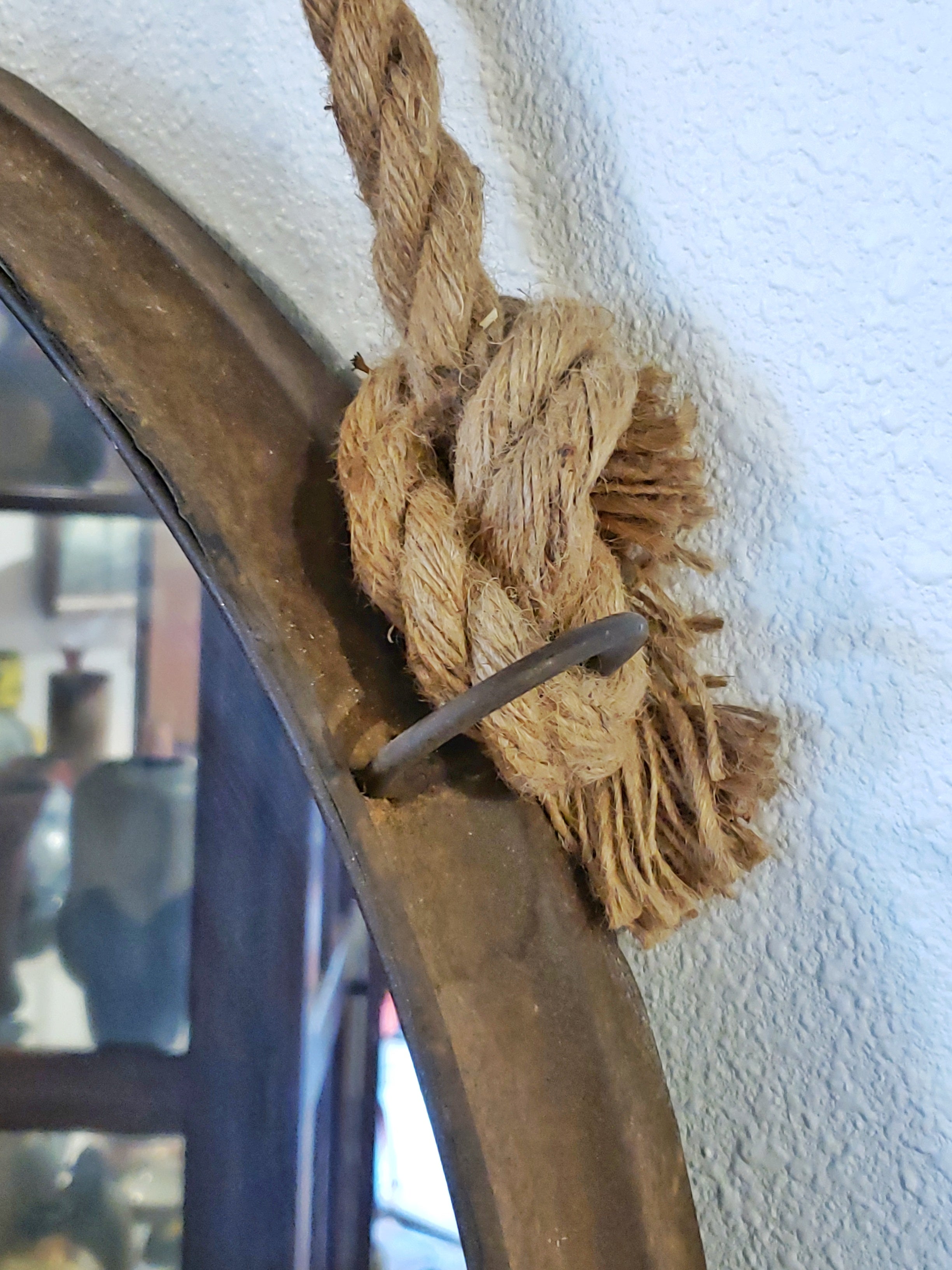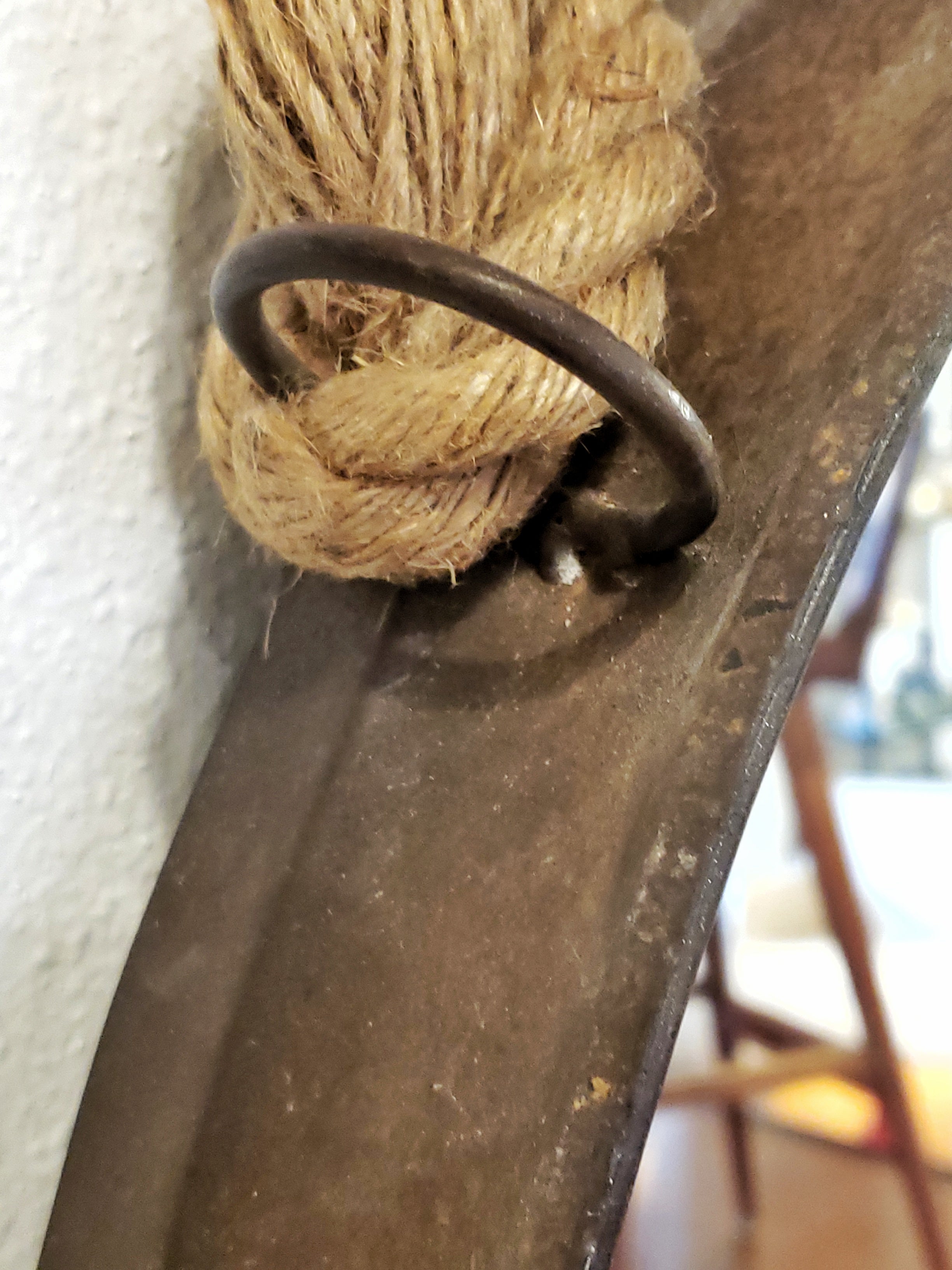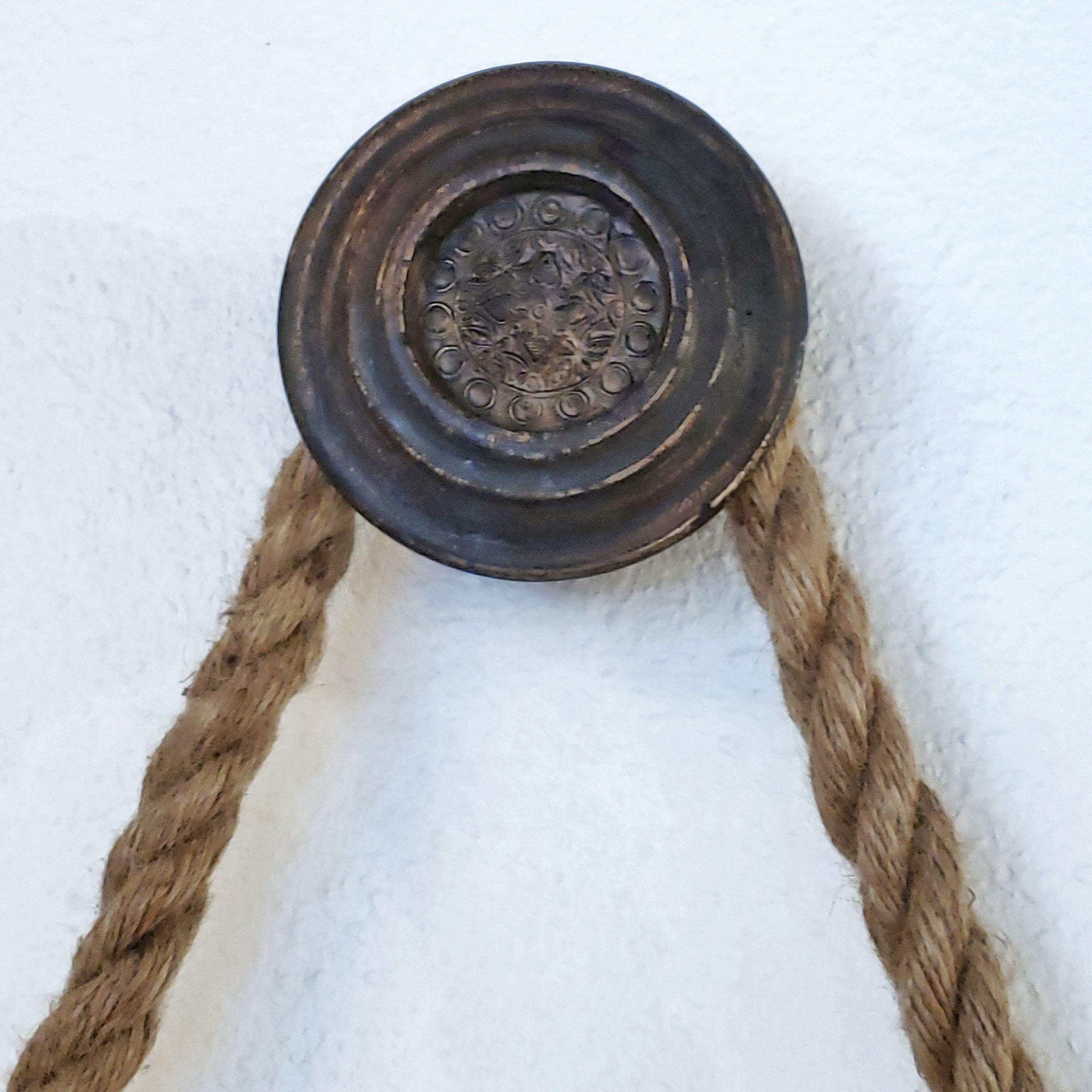 RUSTIC WHEEL-RIM HANGING MIRROR
CONTACT US HERE ABOUT THIS ITEM.
A round mirror framed in what appears to be an old metal wheel rim.  It's suspended by a single rope tied to rings attached to the rim at 10 and 2 o'clock and hung over a separate wall-mounted peg.  A great rustic look!
Materials – METAL, GLASS, ROPE
Condition – VERY GOOD (no defects; may show slight traces of use)
Diameter (in.) – 25.0
Depth (in.) – 3.0