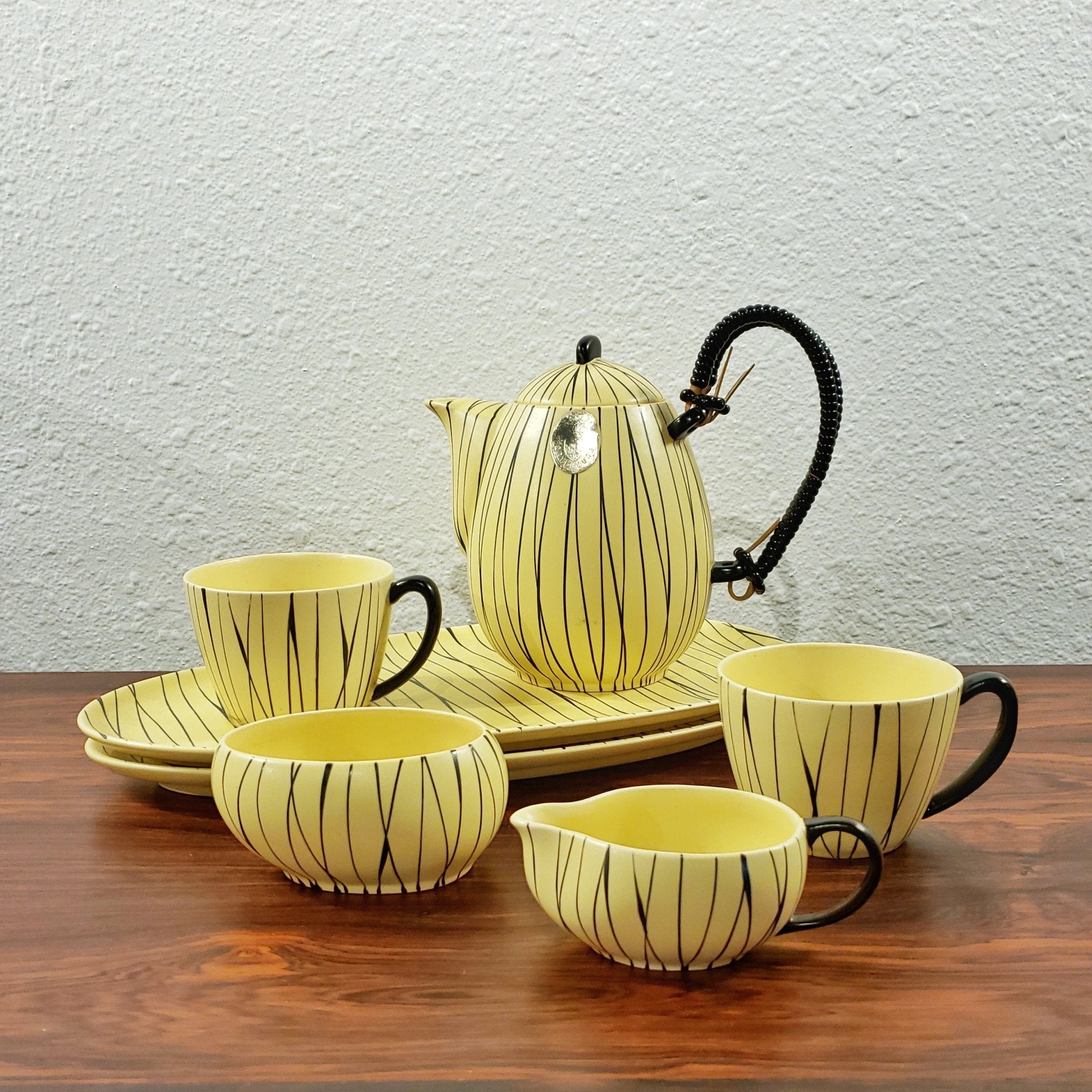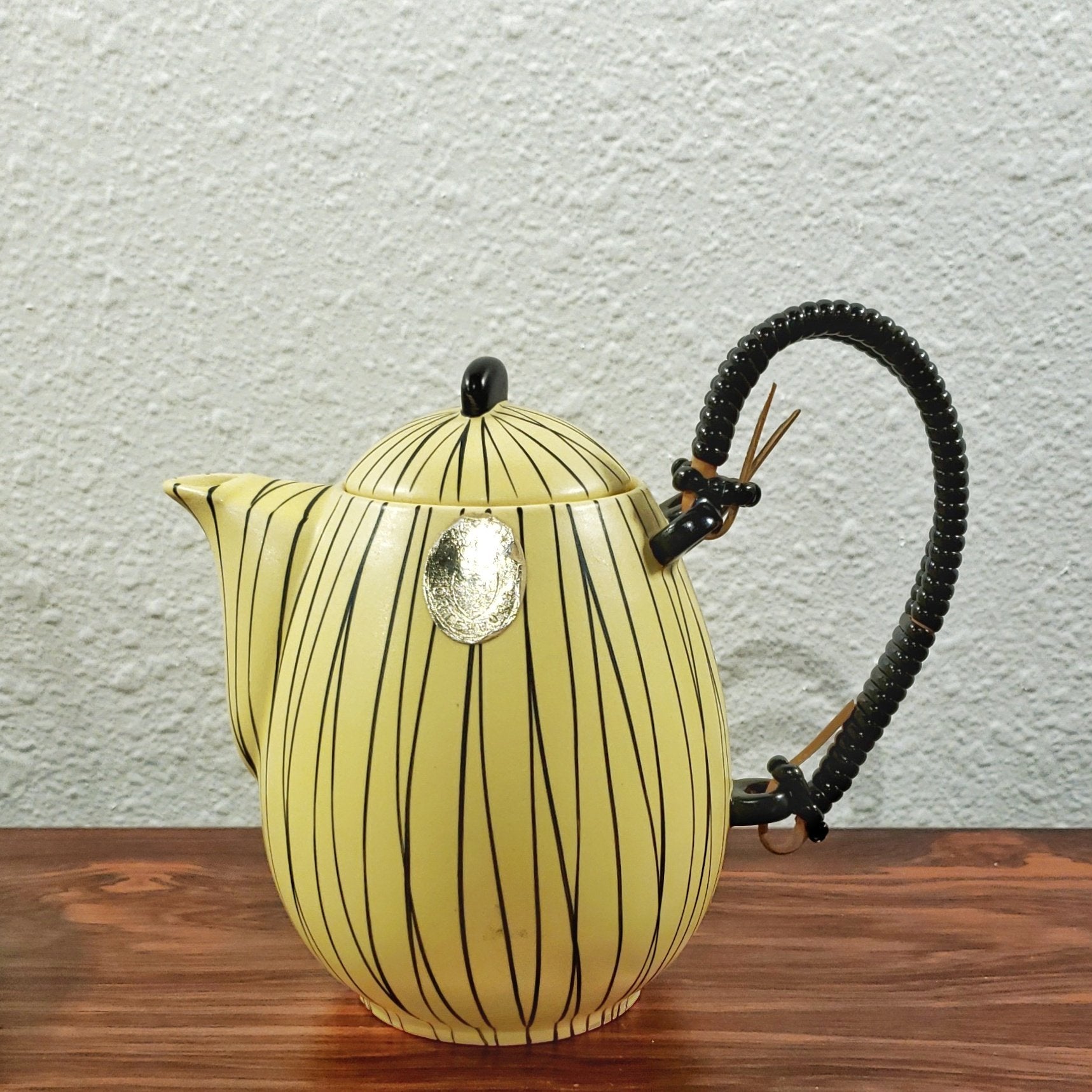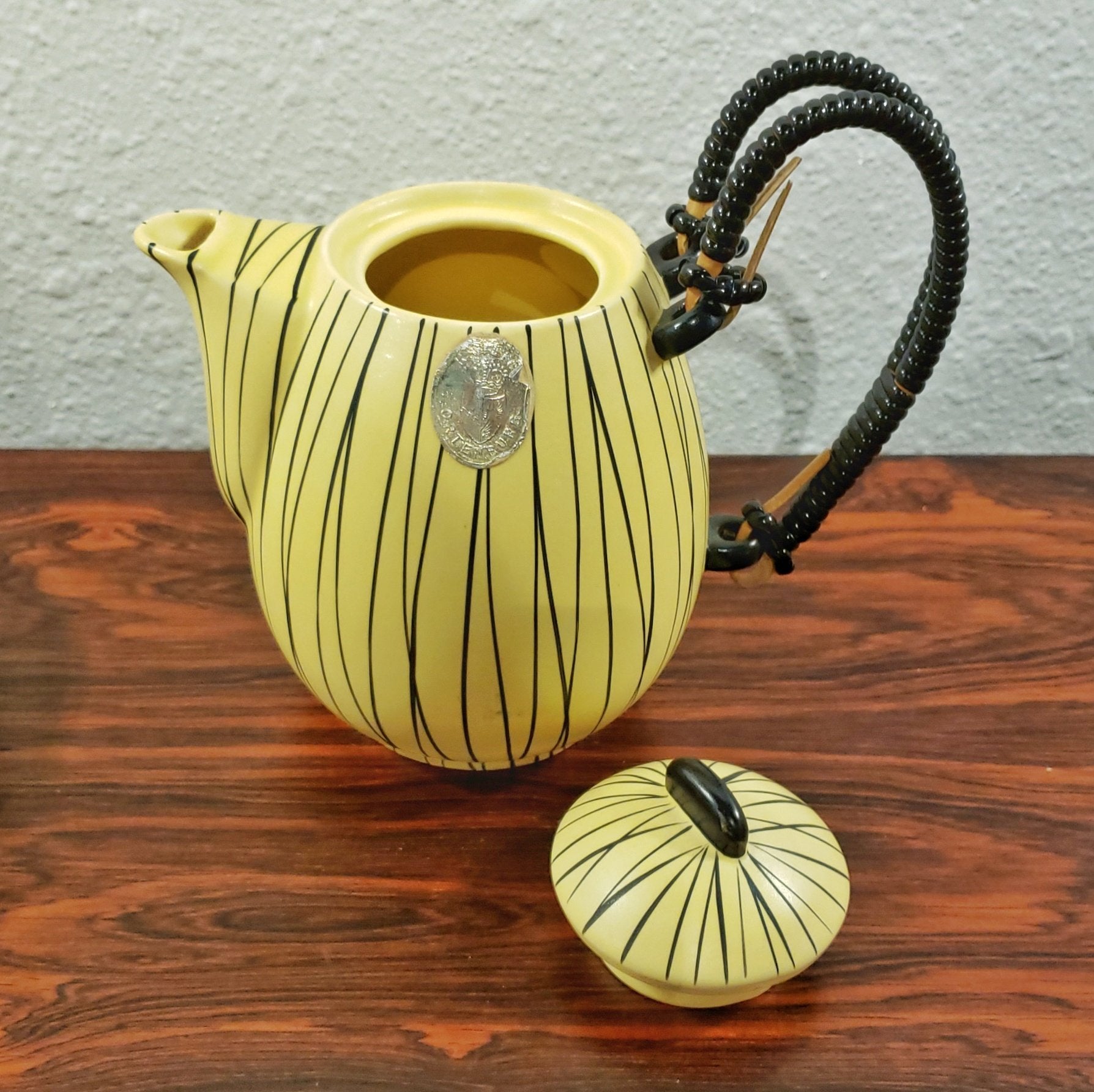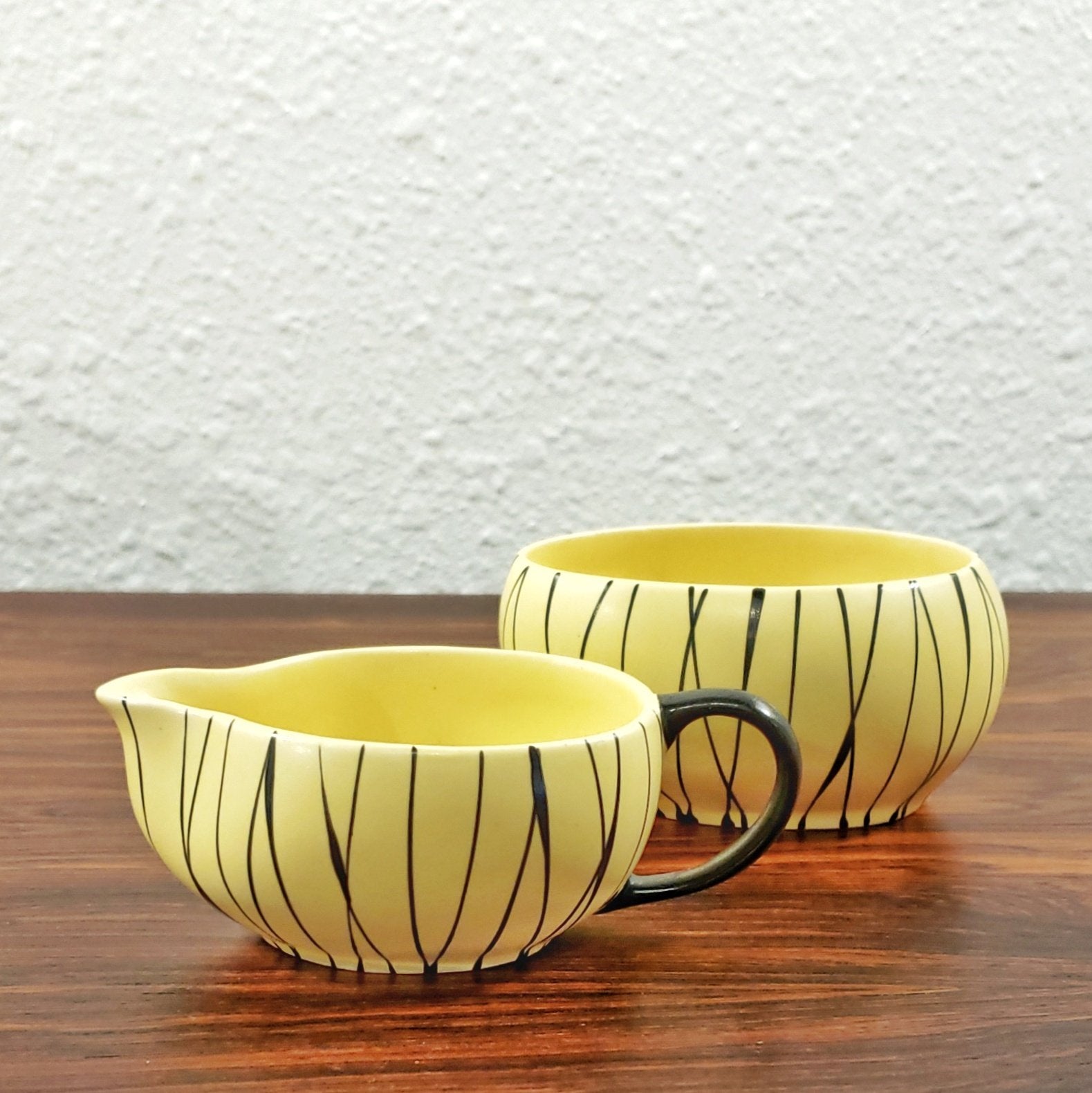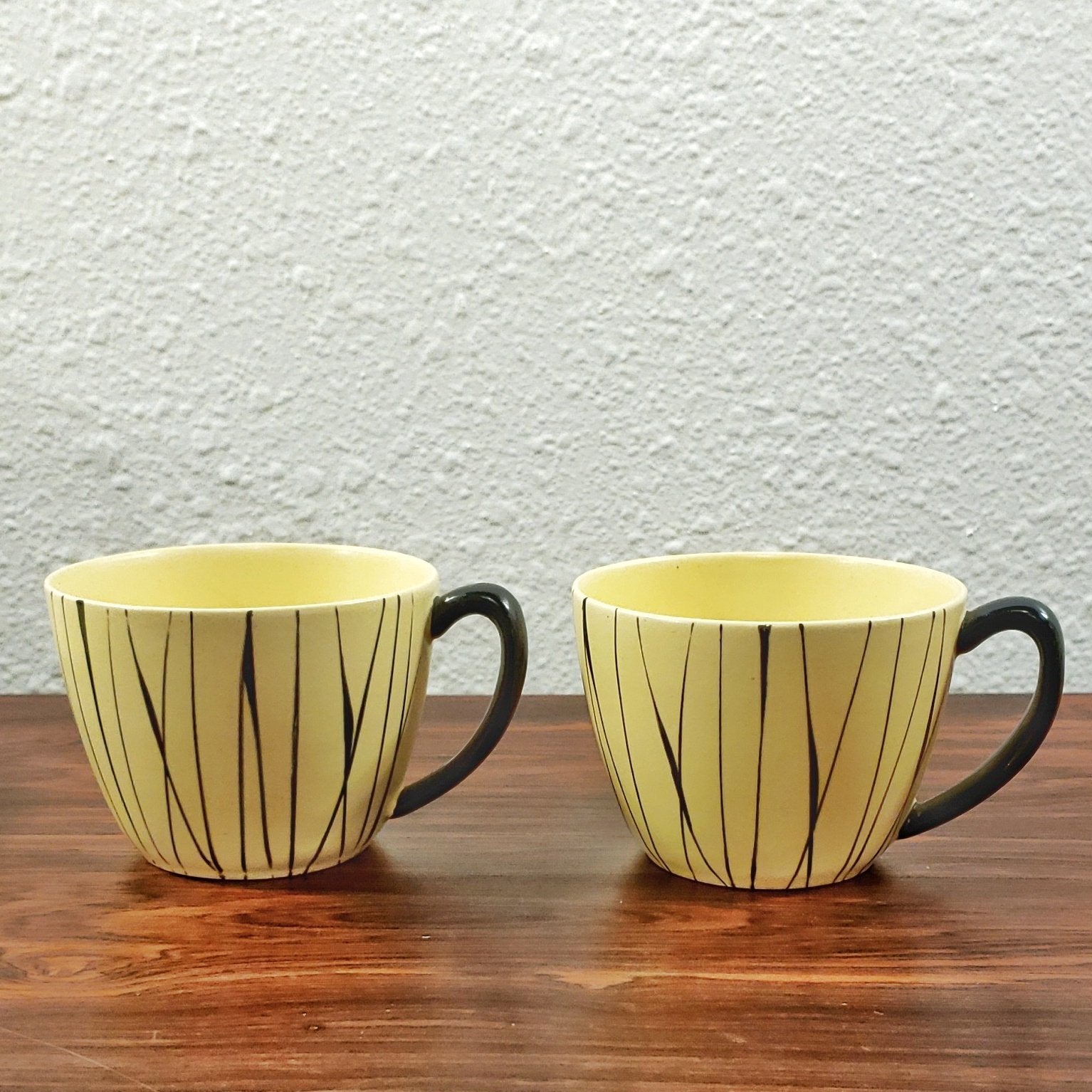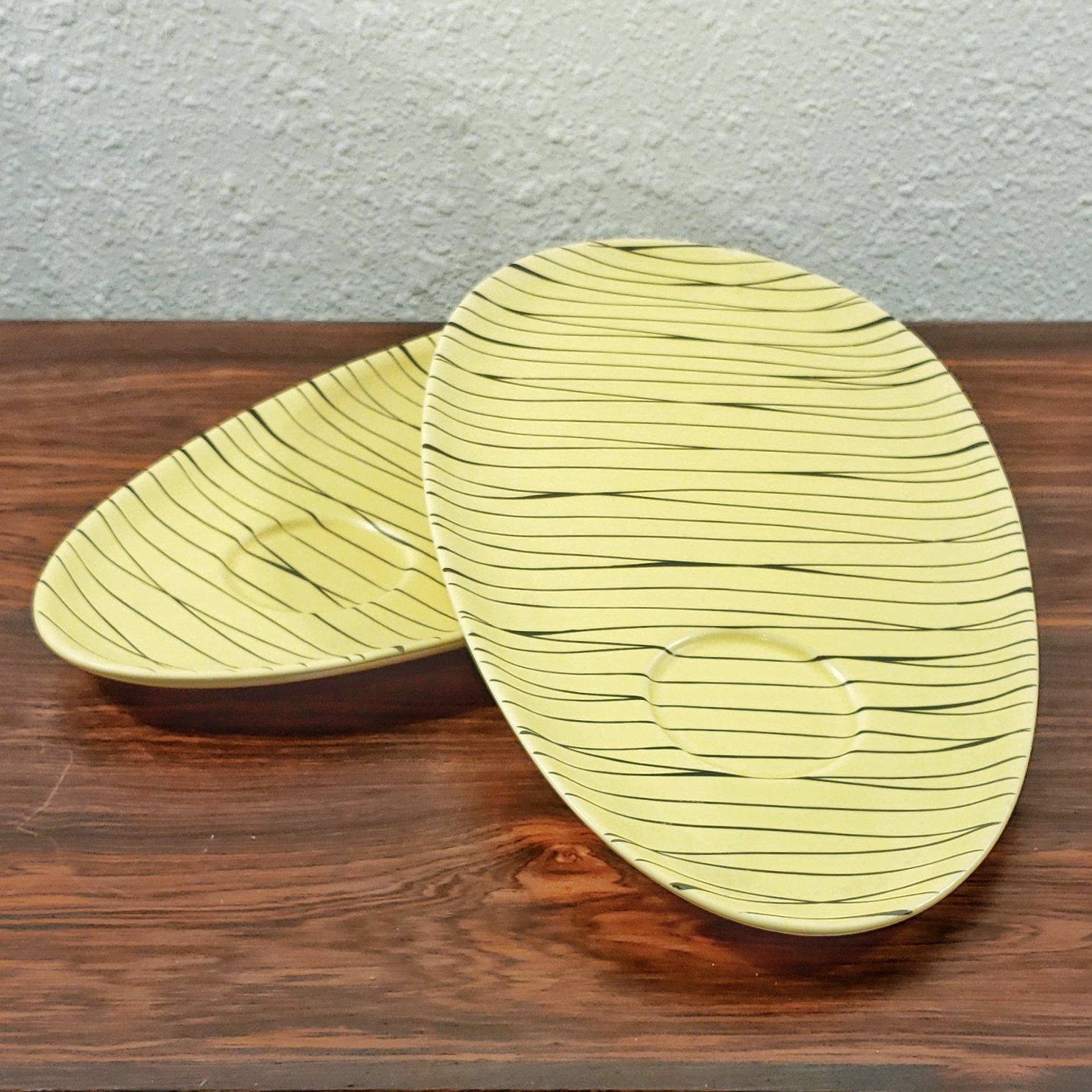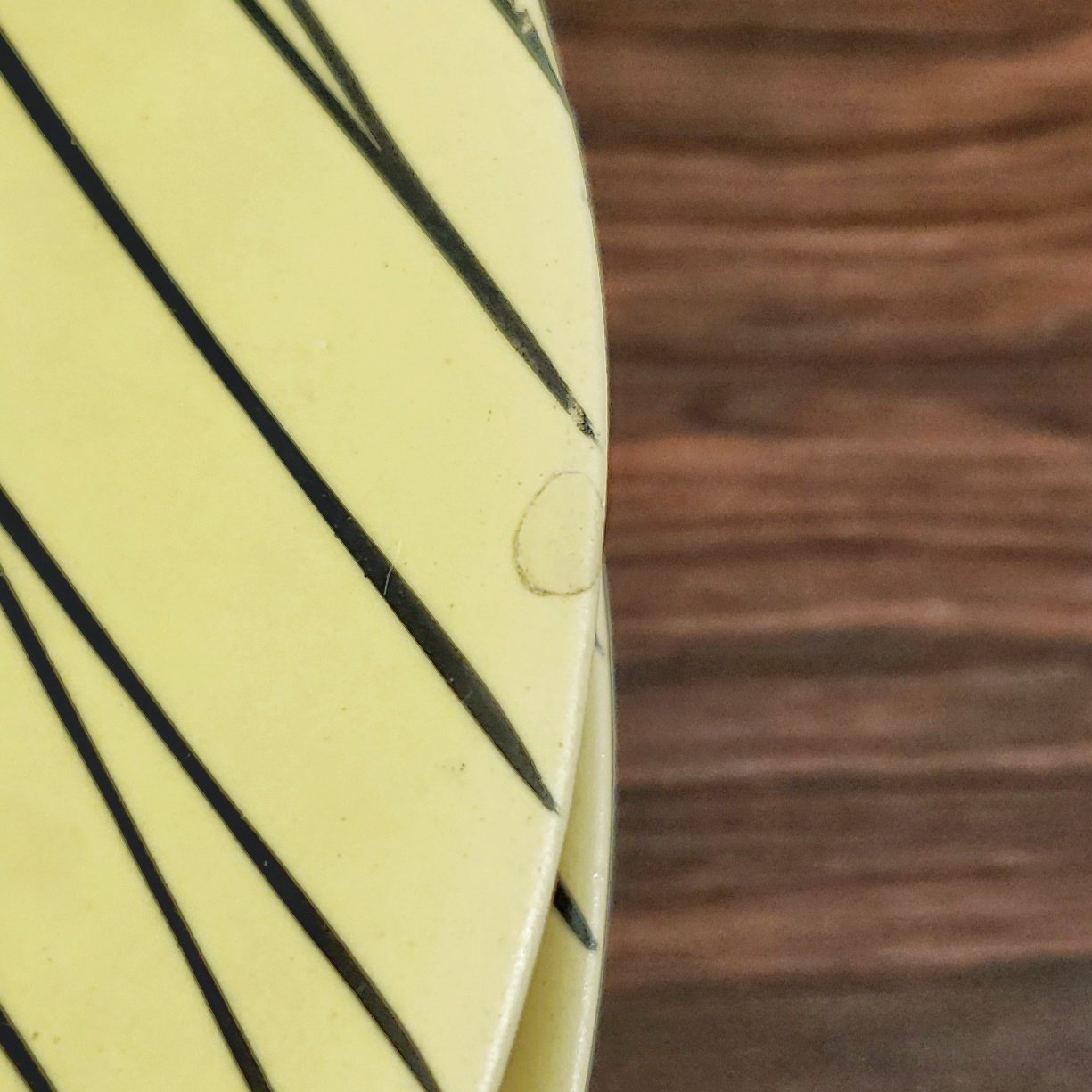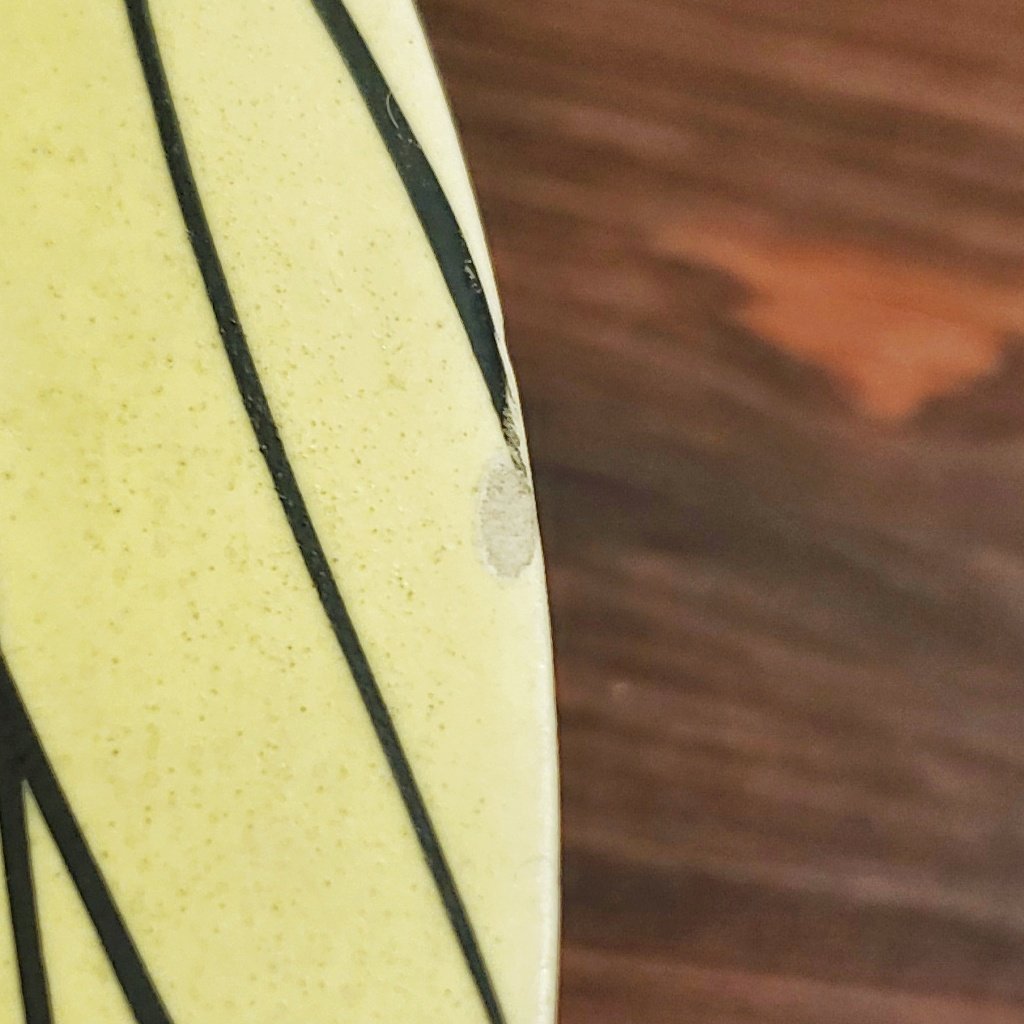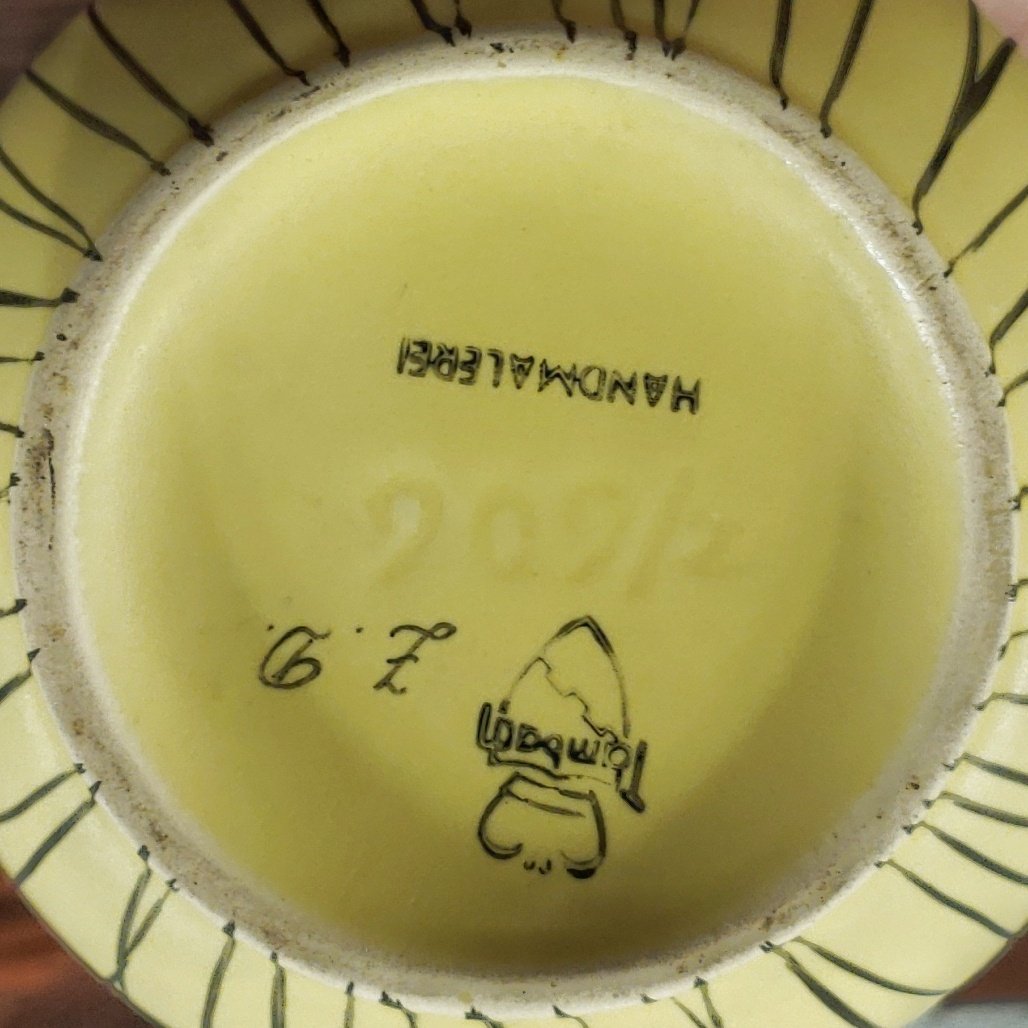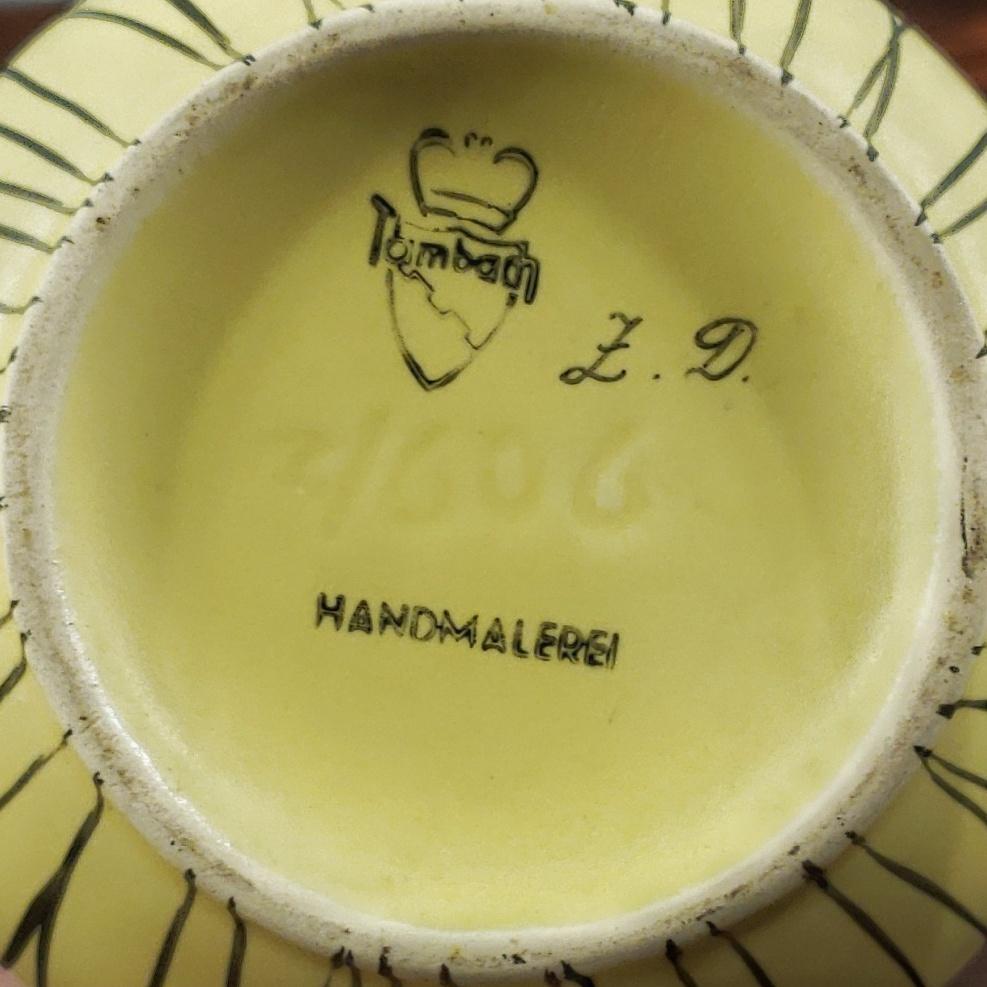 1950s SEBASTIANO BUSCETTA 'MEHIKANA' TEA SET FOR GRÄFLICH ORTENBURG
CONTACT US HERE ABOUT THIS ITEM.
A seven-piece, '50s-era tea set in the 'Mehikana' décor—designed by Sebastiano Buscetta for GRÄFLICH ORTENBURG.  'Mehikana' was introduced in 1958.
GRÄFLICH ORTENBURG was founded in 1946 by Hungarian count Alram Graf zu Ortenburg (1925 - 2007) on his family's estate in Tambach, Germany.  Several clay pits had been developed on the property in 1939, and upon inheriting it, the Count decided to open a ceramics workshop in a side wing of his castle, Schloß Tambach.  Initial production focused on ornately painted vases, bowls, and wall plates, all decorated by hand in an affiliated studio.  As the decades progressed, more and more exciting Modernist designs—especially out of Italy—caught the Ortenburg's eye, and he re-aligned the studio's aesthetic to take advantage of this new post-War trend.
In 1949 the workshops in Gräflich began producing coffee and tea services.  For cost reasons, only very few pieces were hand-painted at this point.  International designers such as Tunisian sculptor Sebastiano Buscetta and American stylist Irene Pasinski were hired; their modern contributions to the product lines helped the company rise to international success.
GRÄFLICH ORTENBURG's later production was known for its heavy, rounded, Bauhaus-inspired shapes made of dark red clay.  The period's glazes were luxurious—thick and glassy.  These innovations achieved great popularity as the post-war German art pottery industry burgeoned.  In 1968, due to flagging sales, the Count closed down the ceramics studio and (as he was a sportsman) converted his estate into a game reserve.  It survives to this day as a wildlife park.
Production Period – 1950-1959
Country of Origin – WEST GERMANY
Designer – SEBASTIANO BUSCETTA
Maker – GRÄFLICH ORTENBURG
Attribution – MARKED
Materials – CERAMIC
Colors – YELLOW
Condition – VERY GOOD (no defects; may show slight traces of use)