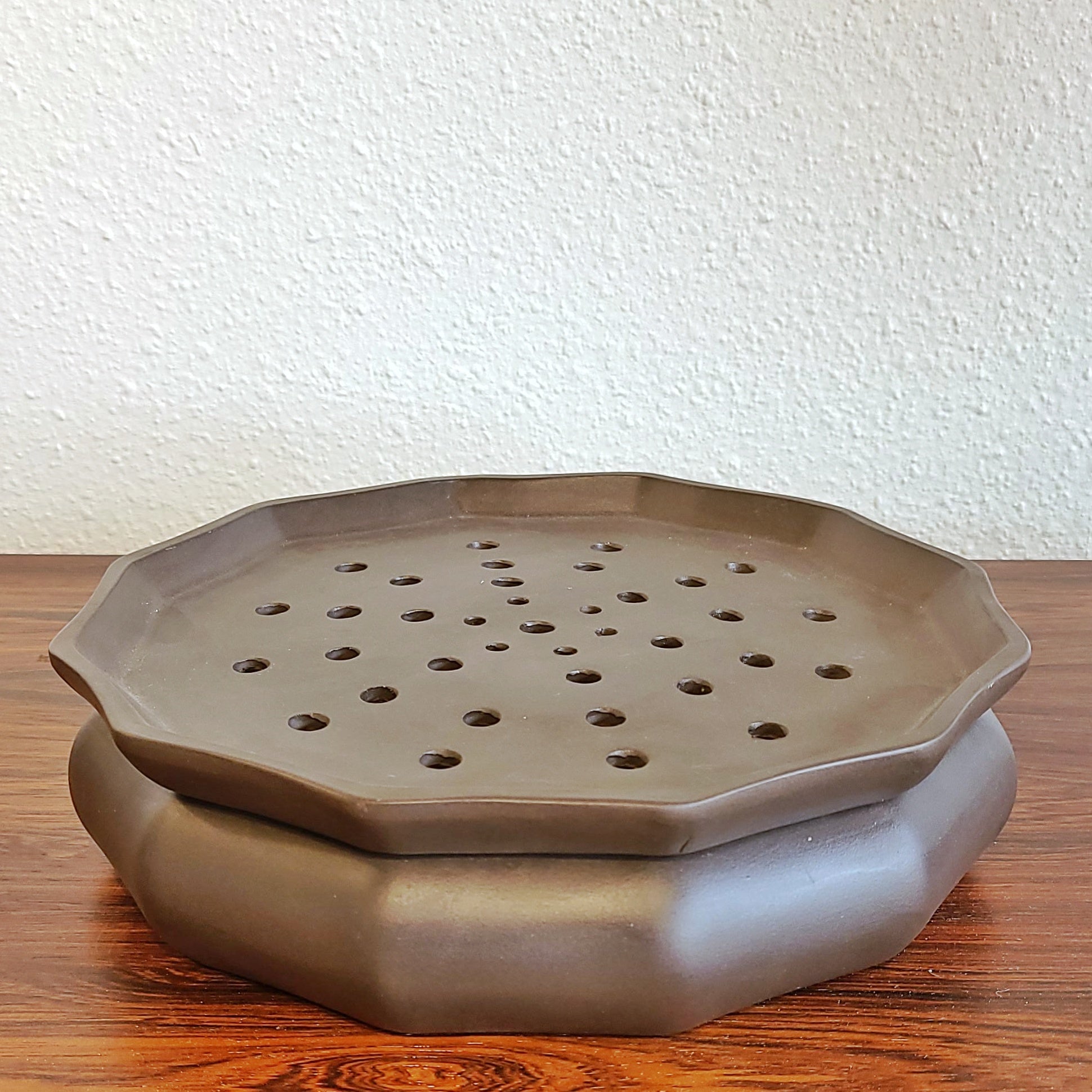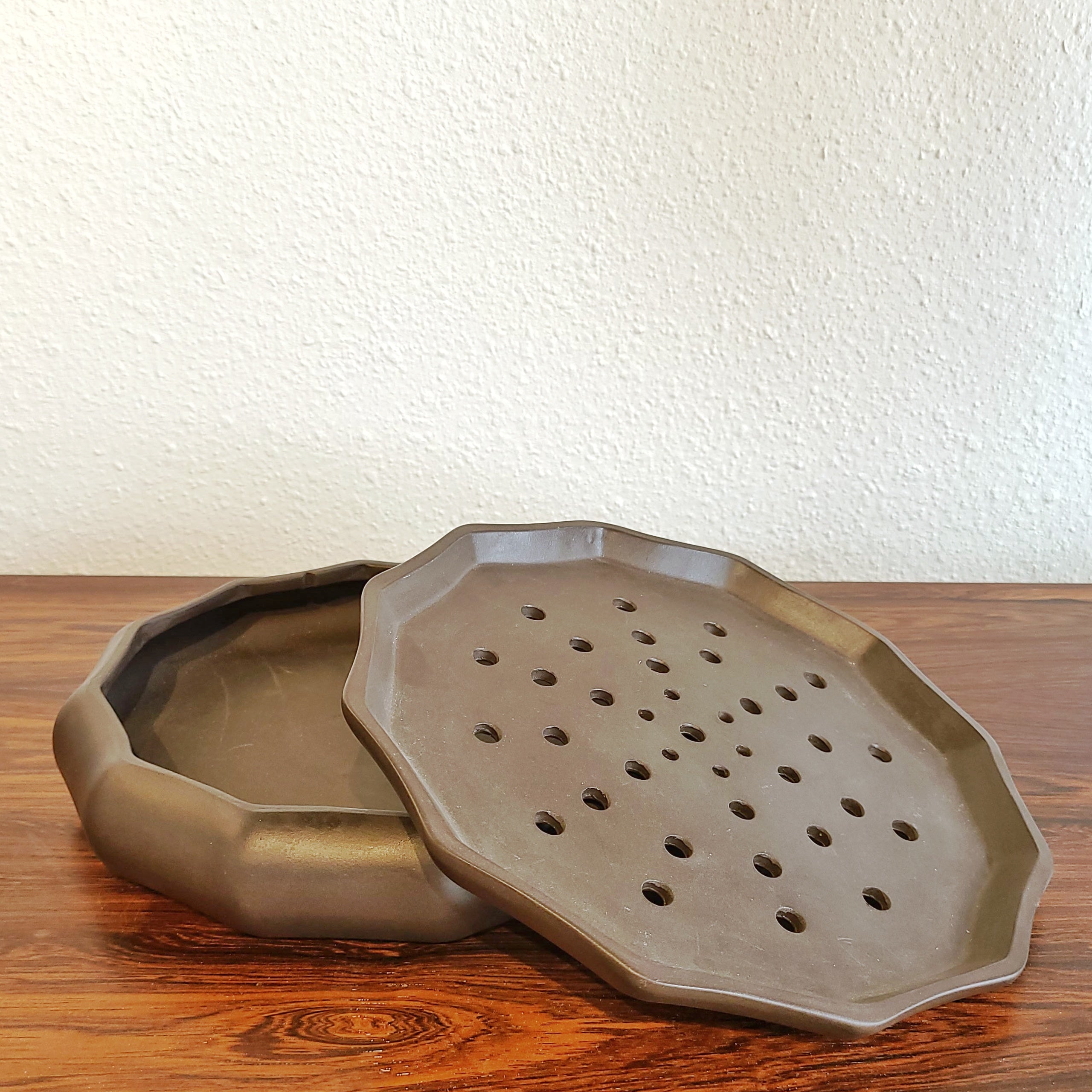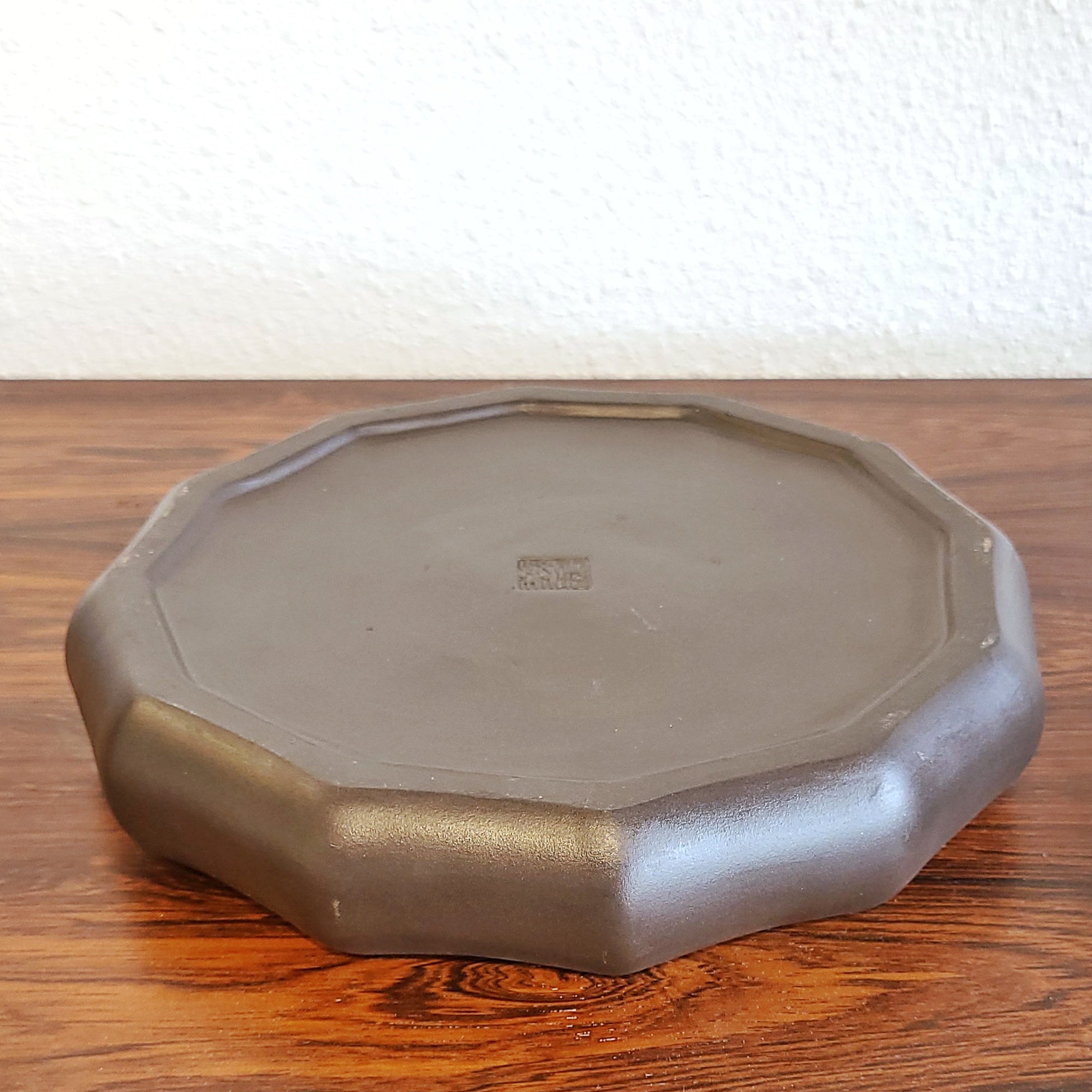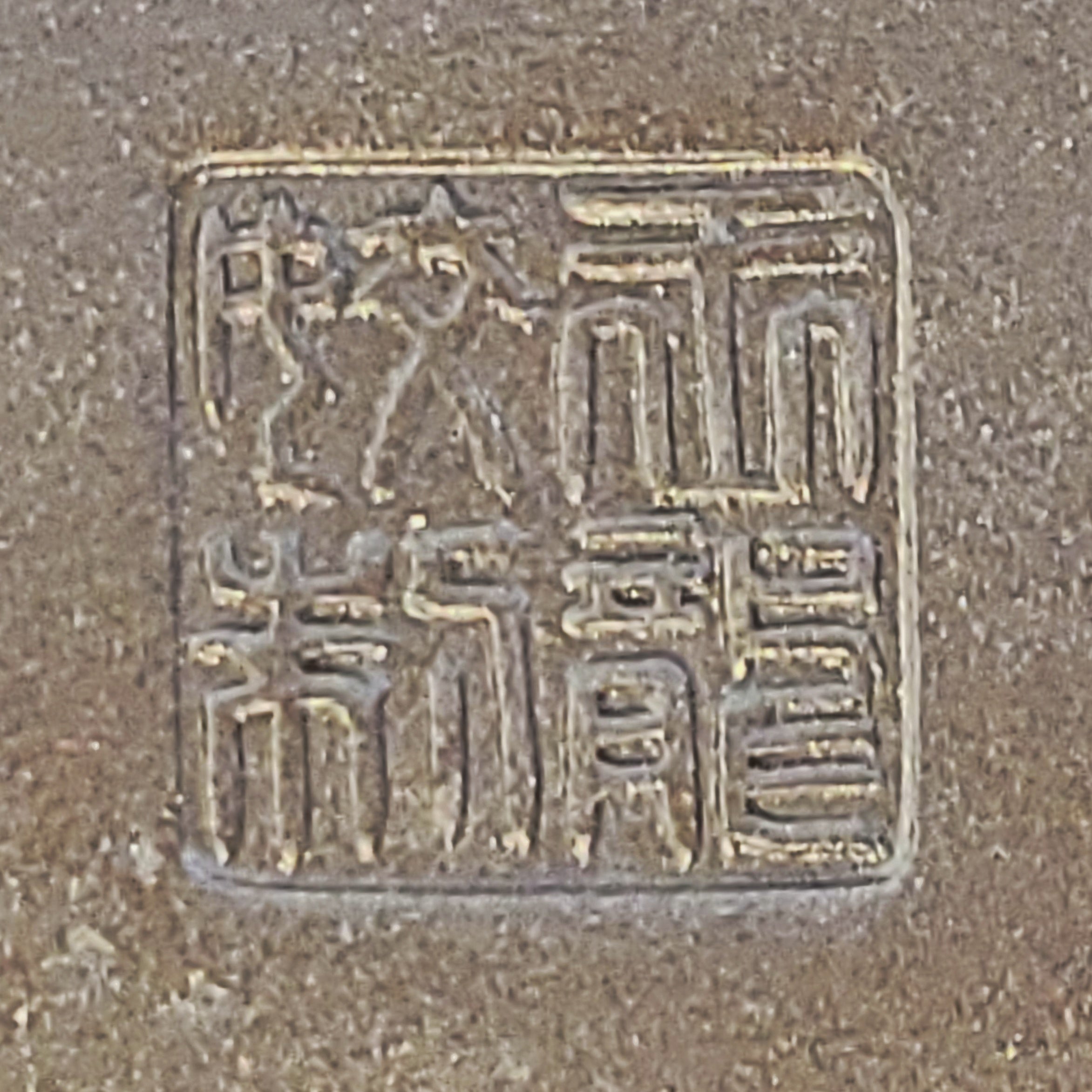 LIDDED YIXING ZISHA TEA TRAY SIGNED WANG LONGJIAO (王龍姣制)
CONTACT US HERE ABOUT THIS ITEM.
A beautiful handmade tea tray with a large reservoir for waste and a removable lid for easy cleaning.  The tray is made of dark brown Yixing Zisha clay and is signed on the bottom by the artist.  It has plenty of room to accommodate a sizeable tea service and its simple stylized lotus design will make it an elegant addition to any tea ceremony.  To clean, simply remove the top, dispose of the unwanted liquid, rinse, and dry.  Never use soap on Yixing clay bodies.
YIXING CLAY is a type of clay from the region near the city of Yixing in Jiangsu Province, China, used in Chinese pottery since the Song dynasty when Yixing clay was first mined around China's Lake Tai. From the 17th century on, Yixing wares were commonly exported to Europe.
Details

Dimensions

9.5ʺW × 9.75ʺD × 2.5ʺH
Styles

Boho Chic
Chinese
Modern

Period

1970s
Place of Origin

China
Item Type

Vintage, Antique or Pre-owned
Materials

Ceramic
Clay
Condition

Very Good Condition, Original Condition Unaltered, No Imperfections
Color

Coffee
Condition Notes

Excellent Vintage Condition