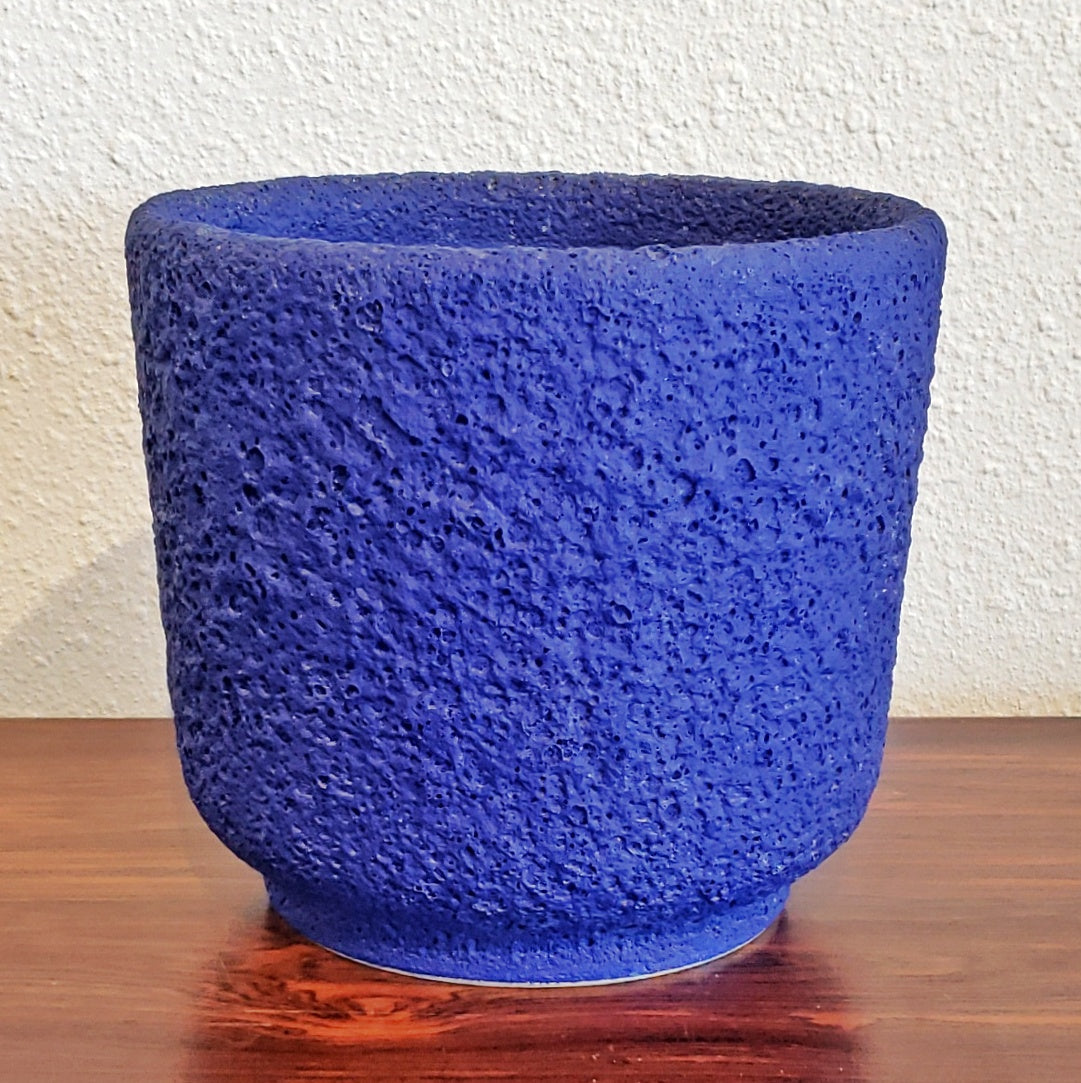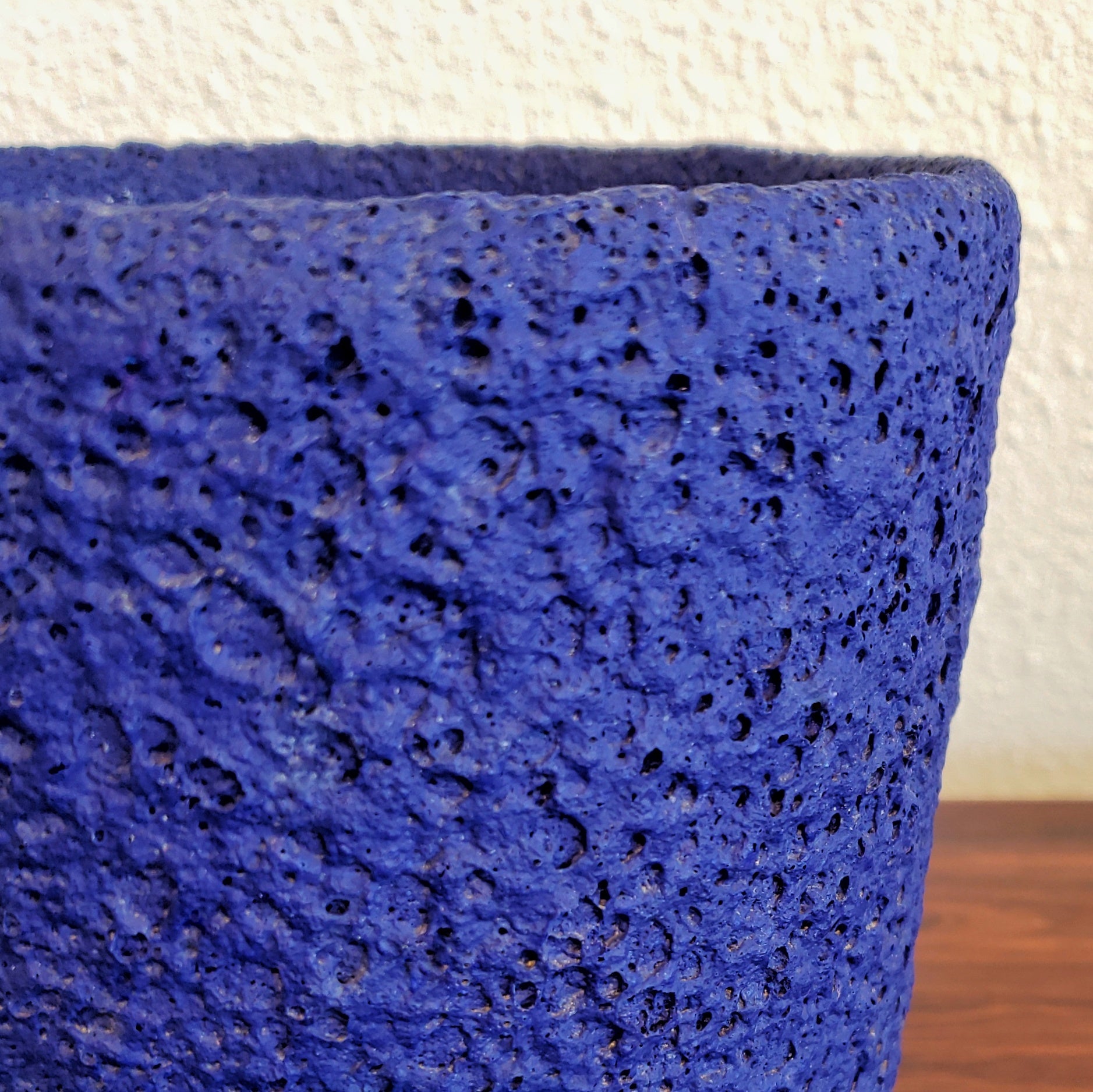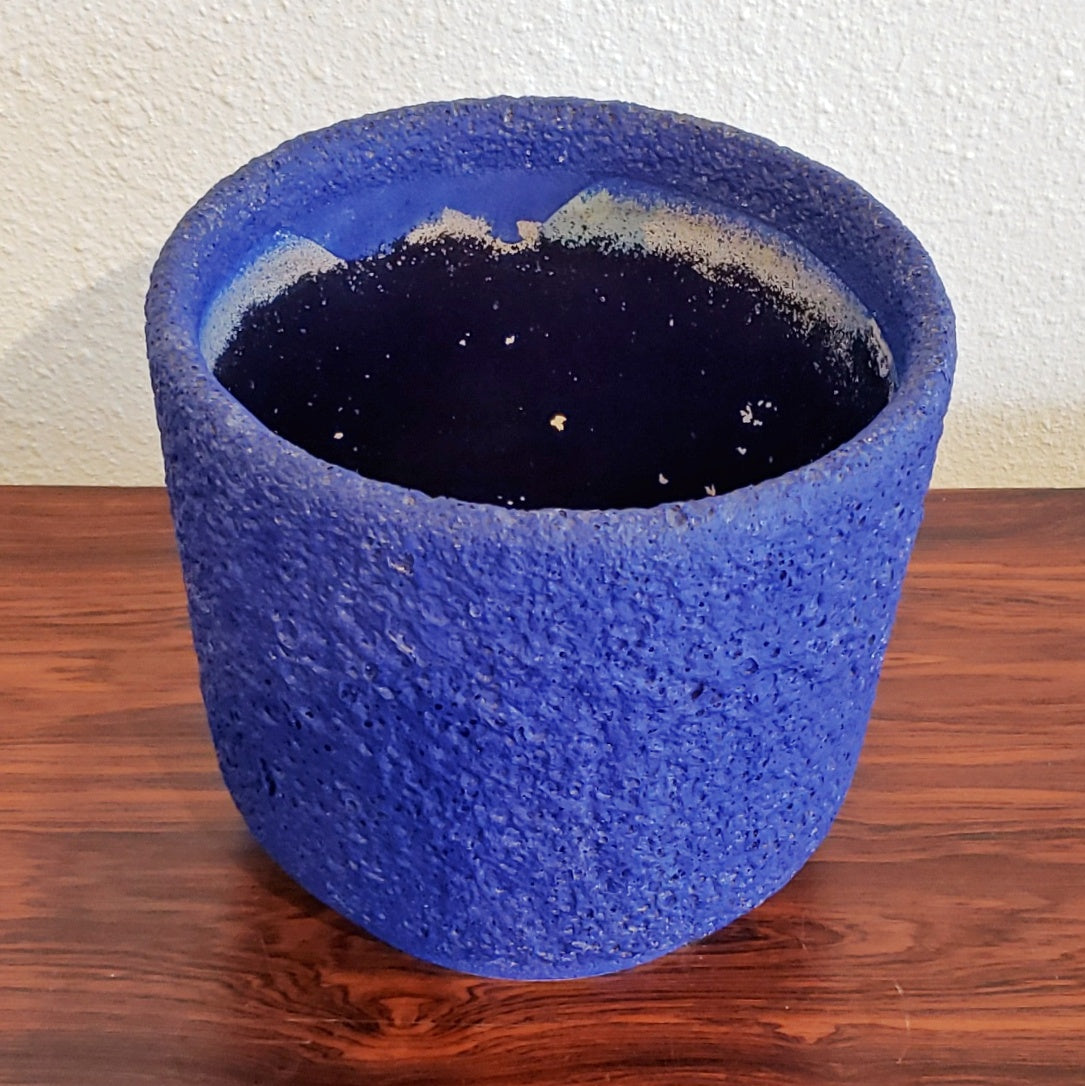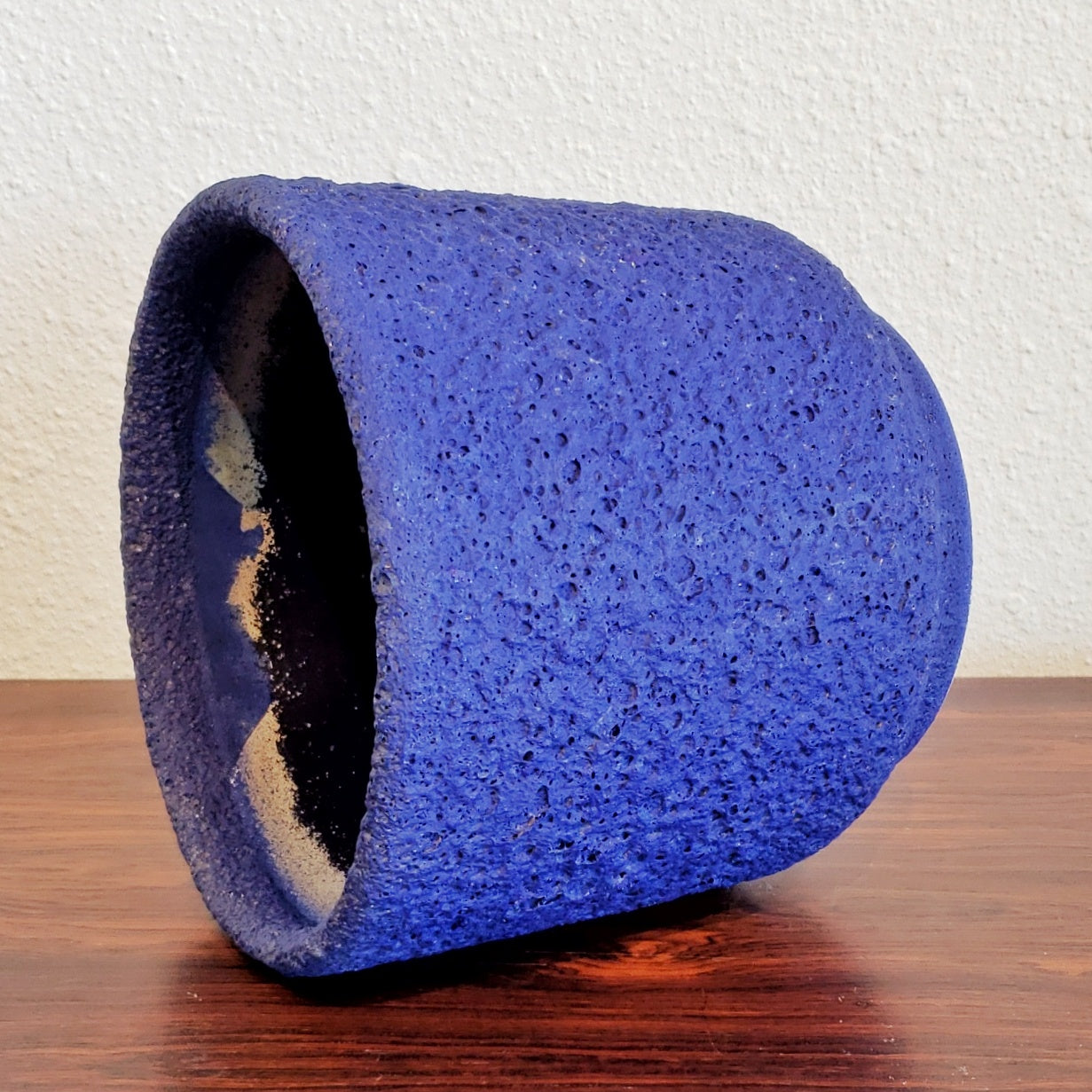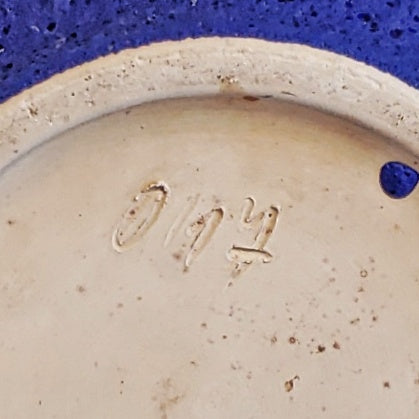 SILBERDISTEL 'YVES KLEIN' BLUE VOLCANIC CACHEPOT 0/17
CONTACT US HERE ABOUT THIS ITEM.
A large, Yves Klein blue, aka International Klein Blue (IKB), volcanic cachepot 0/17 from SILBERDISTEL.
SILBERDISTEL KERAMIK (taking its name from a variety of silver thistle native to the Swiss-Austrian Alps) was founded in 1947, shortly after WWII, by Johann and Grete Breu in the town of Gevelsberg in the Ruhr district of western Germany. With its early artistic direction in the hands of the as-yet unknown ceramicist Walter A. Heufelder (b. 1926), the company enjoyed a major boost in 1952 following its participation in a joint exhibition with Wormser Terra-Sigillata-Manufaktur at the Hannover Trade Fair. Indeed it had to hire a complement of 23 employees to handle the influx of business. That said, SILBERDISTEL would always remain a small studio business—even throughout the rapid expansion of the Germany's ceramics industry in the '50s and '60s.
SILBERDISTEL put out a high-quality line of artisanal vases, bowls, and jugs and became famous for its craftsman-like production. It gained further reputation for the complexity of its glazes. Varieties of different colored glazes would be intermixed or sometimes fused one on top of the other. Glaze recipes were put together in time-consuming experiments—artisans would spend months perfecting a glaze until it was deemed reliable and could be repeated with perfect quality in subsequent firings. Early items were sold under the name Craquelé-Fayencen, which, as the name implies, was a fine crackle-glaze, offered through the middle of the '50s. Beginning in 1957, a number of hand-painted décors were also employed. SILBERDISTEL is probably best known, however, for its stunning range of highly-textured volcanic and "fat lava" glazes, launched in the 1960s.
In 2005 the SILBERDISTEL brand was sold to Carstens and for a time was manufactured near Berlin in Rheinsberg. The factory (the former home of VEB Haldensleben) was bought out by Rheinsberg Keramik in 2020 and has since been permanently closed.
Identification: SILBERDISTEL used a light white clay exclusively. Items almost never bear a maker's mark. Model numbers were incised by hand rather than impressed, embossed or stamped by machine. Very rarely a stamp reading "WEST GERMANY" was added. Often items had (and still many are found today) with small green felt circles attached to the base.
DETAILS
Maker – SILBERDISTEL KERAMIK
Production Period/Year – 1970s
Origin – WEST GERMANY
Styles/Movements – MID-CENTURY MODERN; BOHO CHIC; MINIMALISM
Materials – CERAMIC
Colors – BLUE
Condition – Excellent vintage condition. Minor wear consistent with age and use.
Dimensions – 7" DIAM. × 6 ½" H