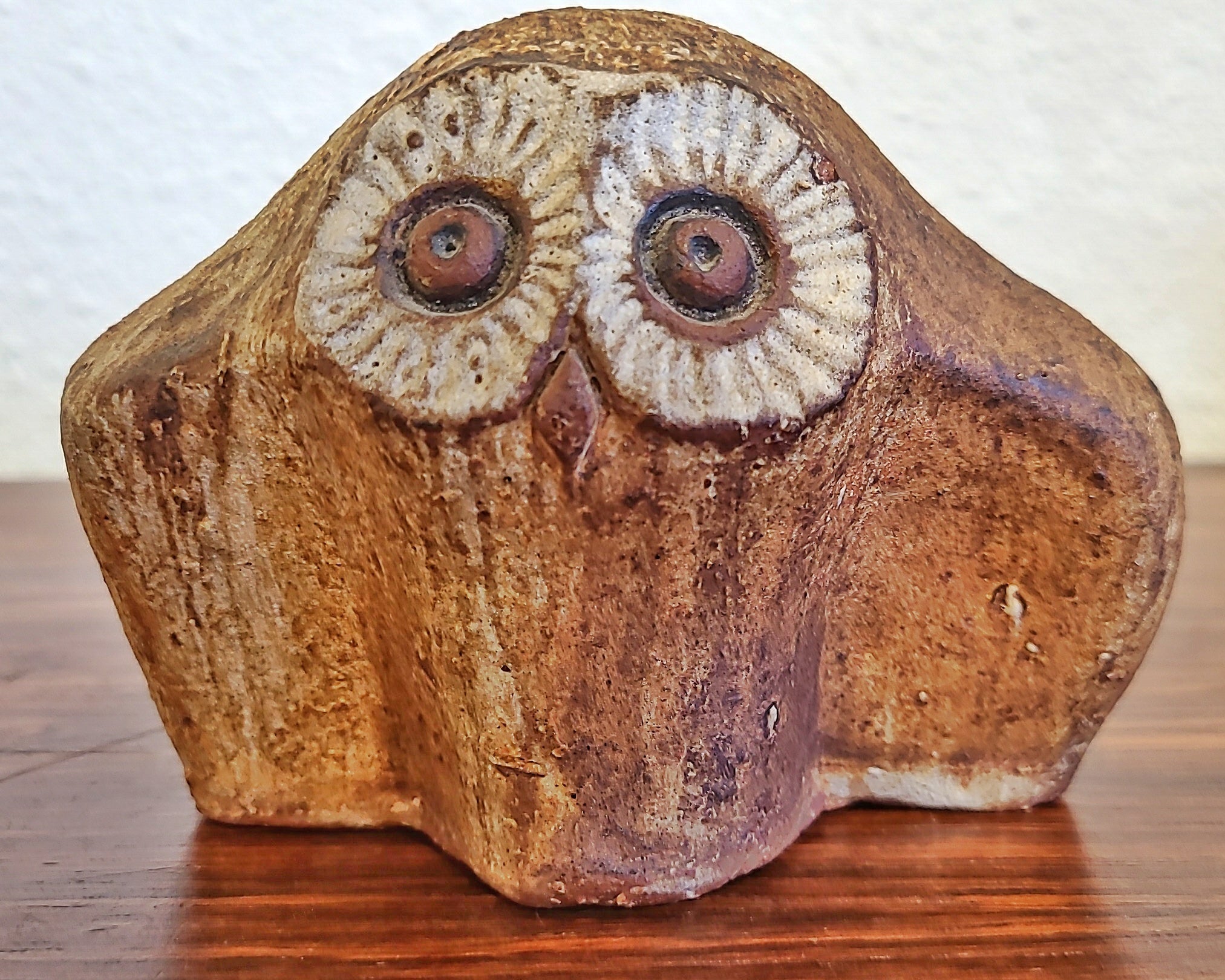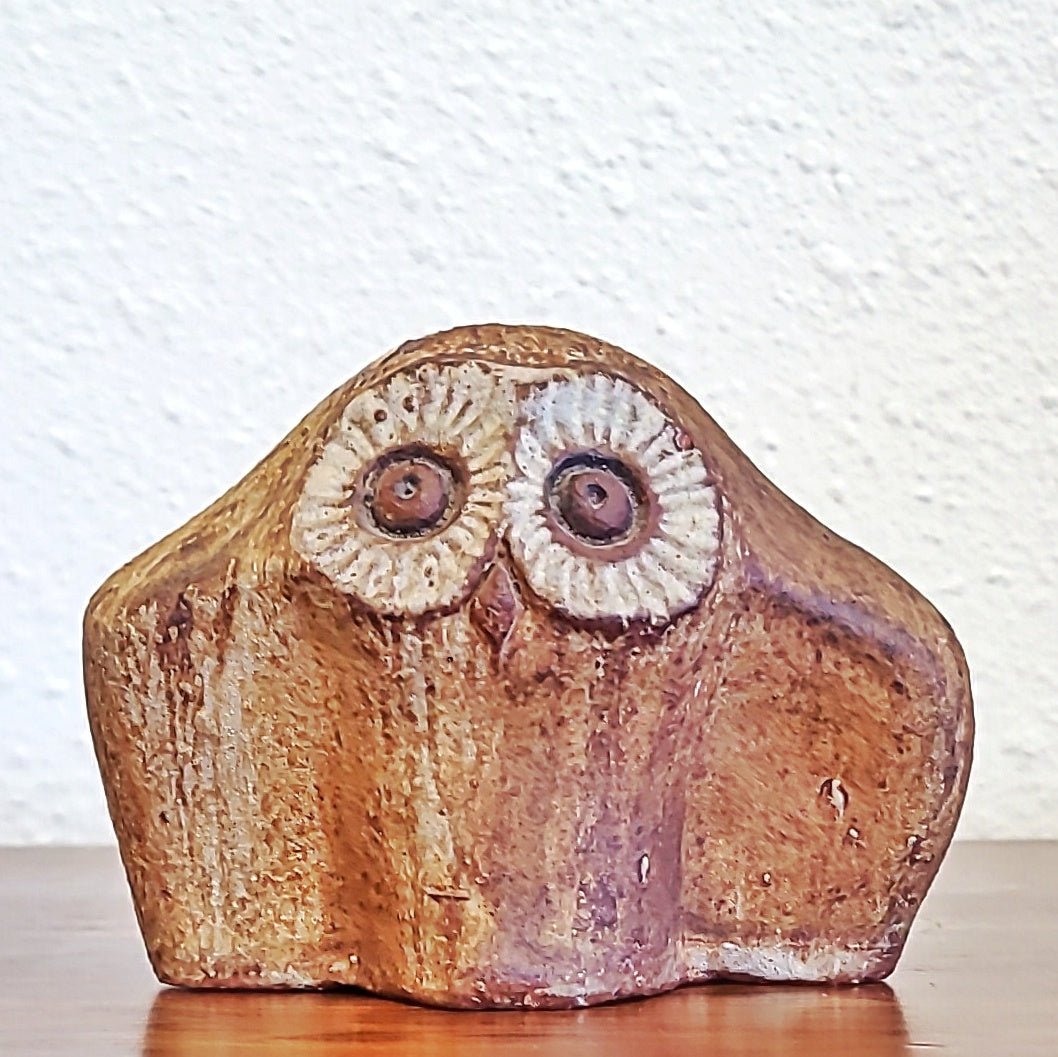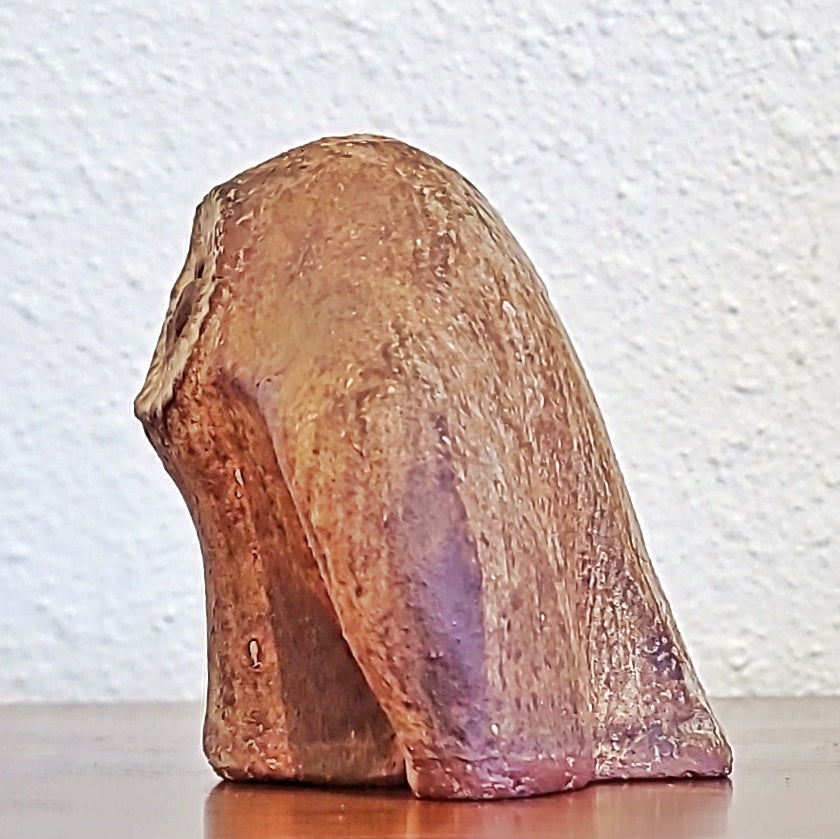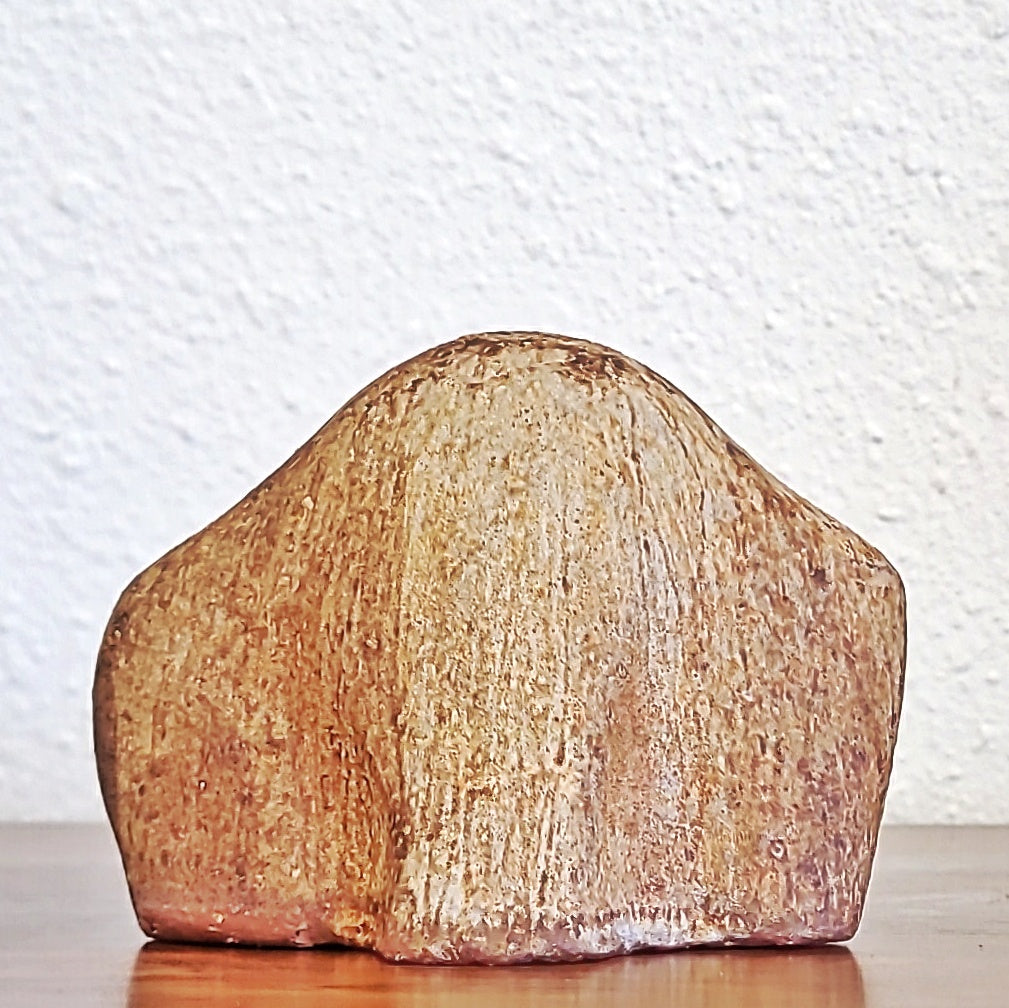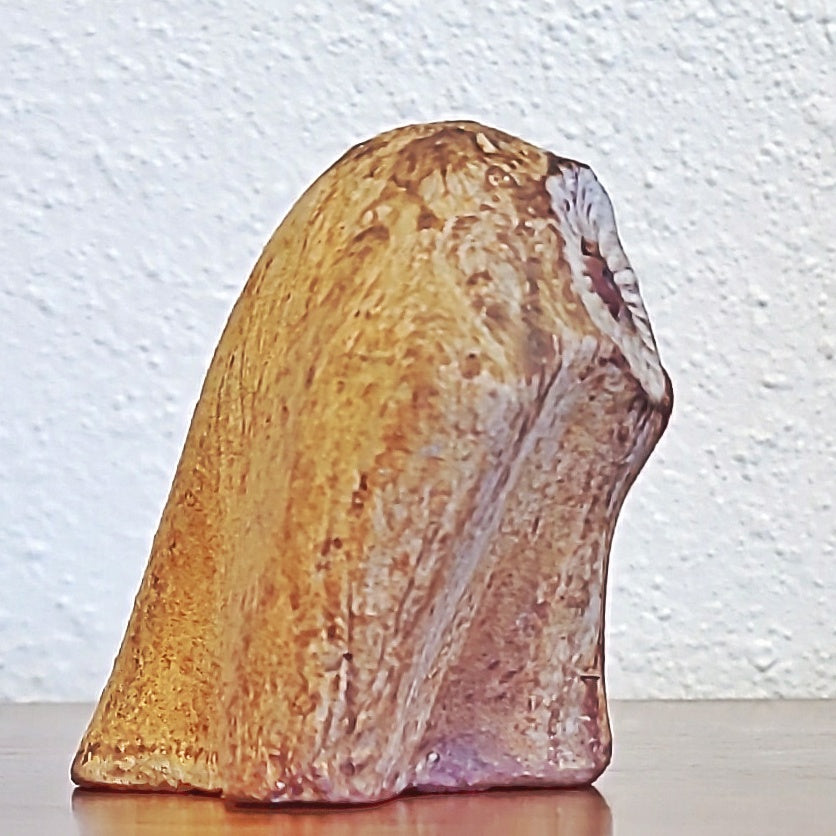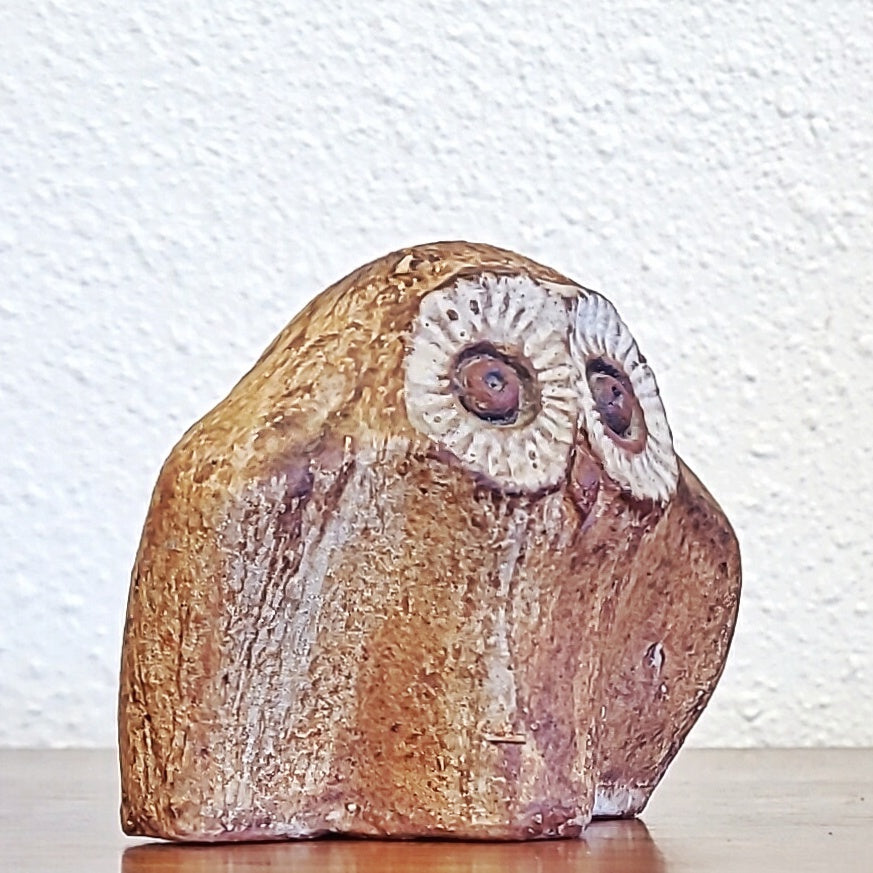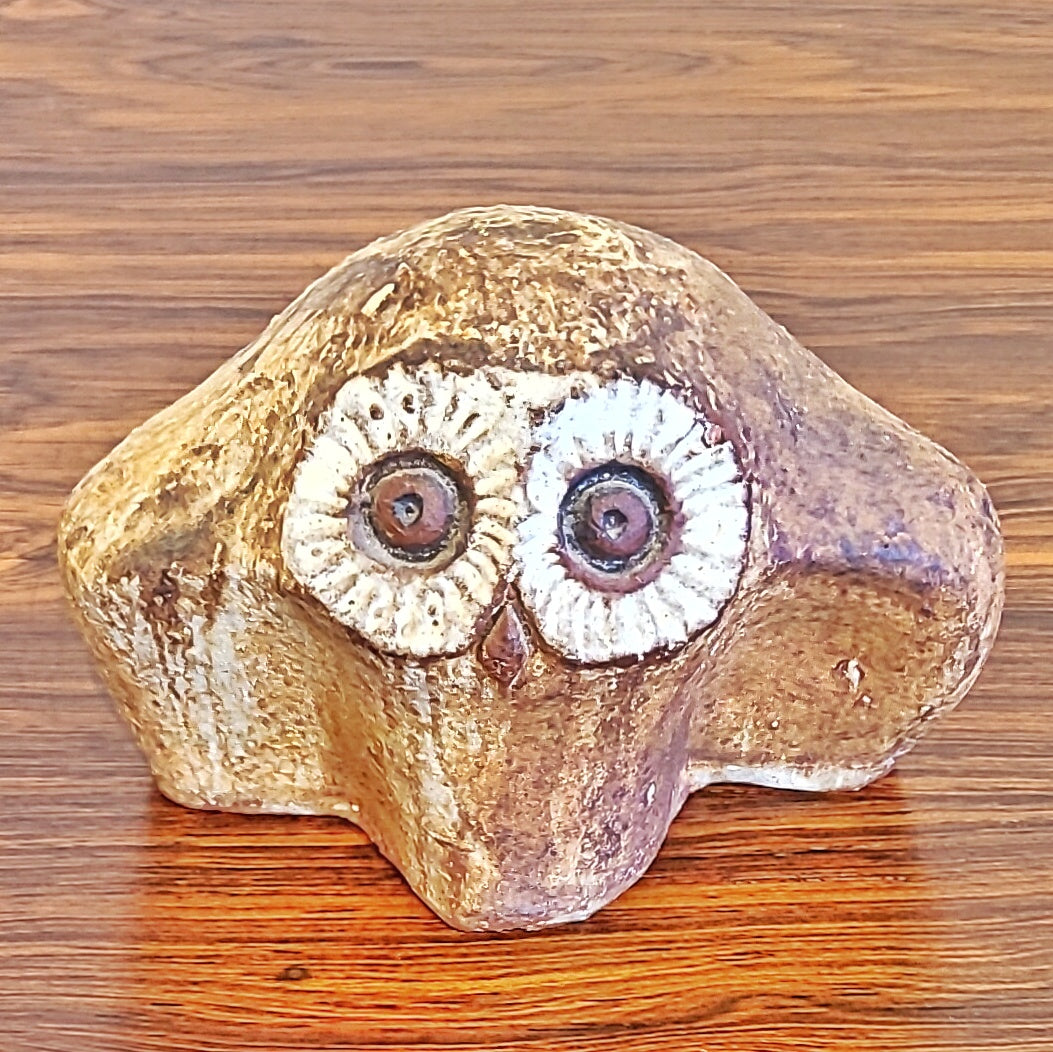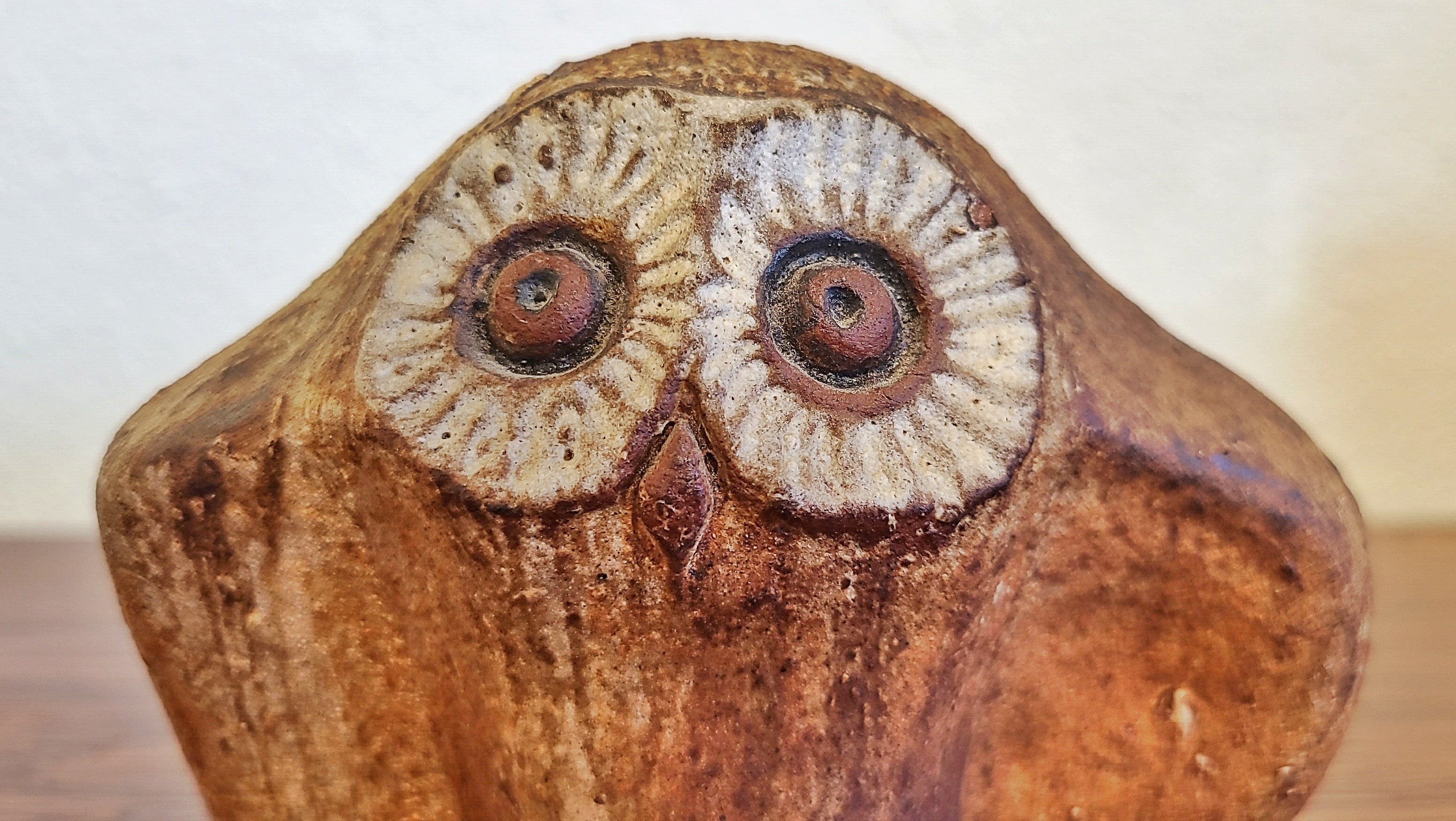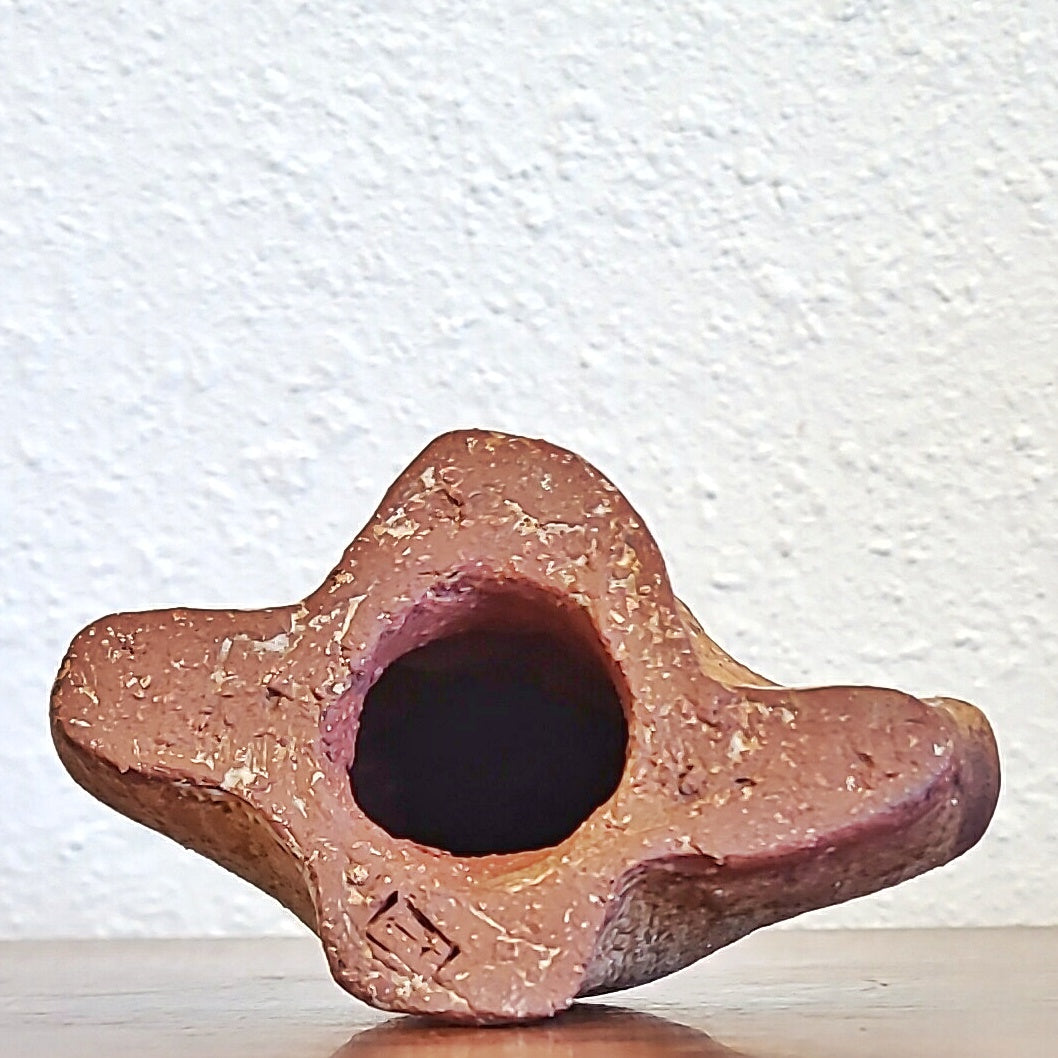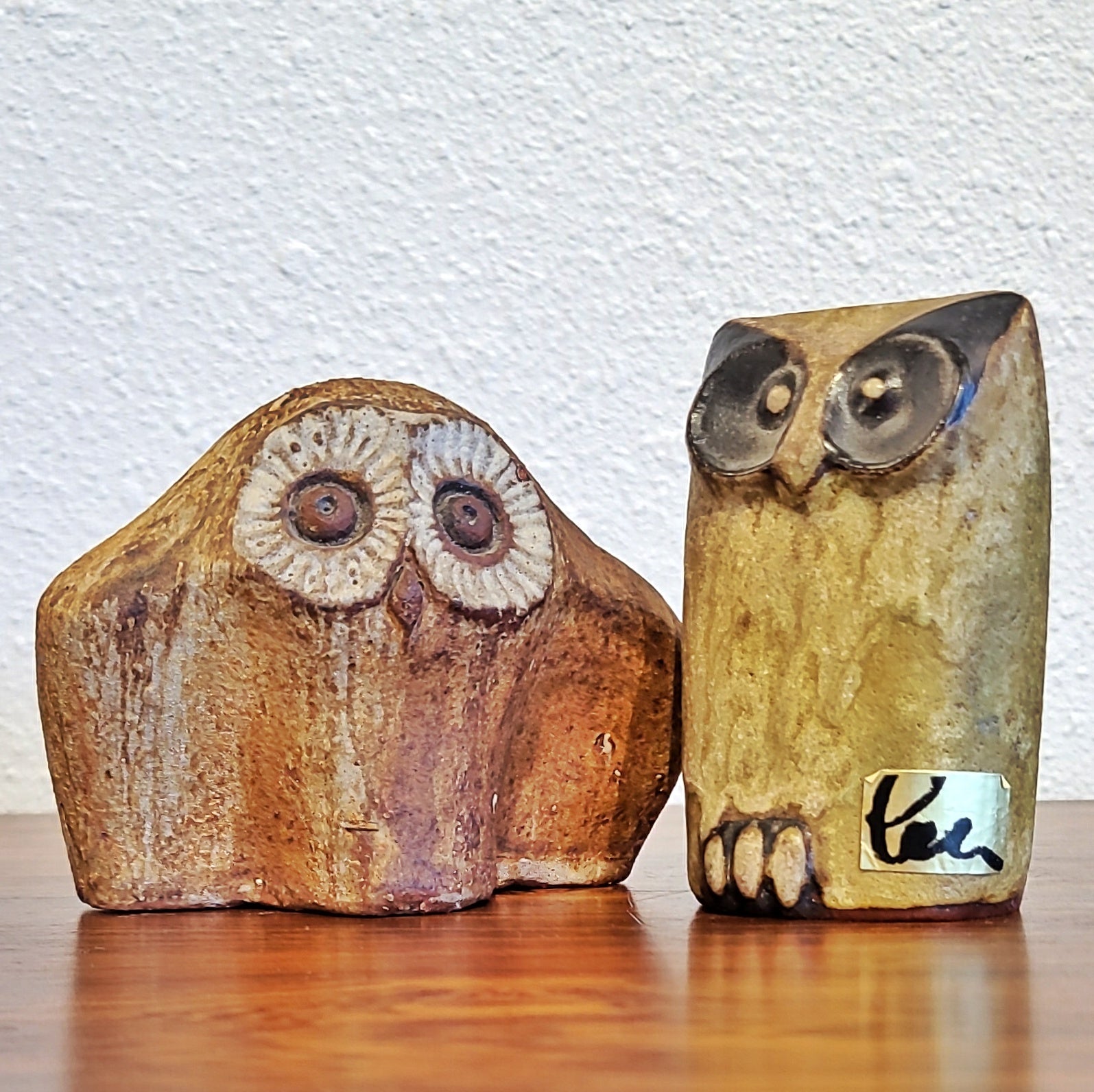 GERHARD LIEBENTHRON OWL SCULPTURE
CONTACT US HERE ABOUT THIS ITEM.
A studio pottery owl sculpture in excellent vintage condition by the renowned German Ceramicist Gerhard Liebenthron of Bremen, Germany.  Owls were a favorite subject of Liebenthron, and this one is especially beautiful with its streaked earthy glaze and its body of deep rust-red chamotte clay. It is marked with Liebethon's typical incised 'GL' on the base.  Would serve as either a desk ornament or paperweight.

GERHARD LIEBENTHRON (1925-2005) was born in northeast Germany in the town of Neustrelitz and grew up in Berlin. The zeitgeist of late interwar Germany remained a lifelong creative inspiration. The period was epitomized by the clashing of political ideologies, including Marxist Socialism, Capitalist Democracy, and the Totalitarianism of both Communism and Fascism. Surrealism dominated the European art world and had influence on an international scale. Artists such as Frida Kahlo and Diego Riviera in Mexico worked to integrate the ideas it posed into their revolutionary political credos, developing a new kind of magic realism. In this environment, the young Liebenthron aspired to find work as a theatrical painter, but the impulse was thwarted by the outbreak of WWII. He spent much of its duration as a prisoner of war. Upon his release, he worked temporarily by painting ceramic vases. It was this random encounter with ceramics that determined his further evolution as an artist.
From 1945-1951 Liebenthron studied at the Staatliche Kunstschule (State School of Art) in Bremen in the pottery class of Else Krieg & Dorothee Colberg-Tjadens. He spent his final year as the Assistant to the sculptor Prof. Ernst Goersemann. Following his studies at the Kunstschule, he opened a workshop in the historic Boettcherstraße in Bremen in 1952. The ceramic works he produced there consisted of arbitrarily shaped vessels and wall plates with decoration that was by turn expressive, abstracted, and figurative or inconspicuous, ornamental, and color-intensive—reminiscent of the work of Capron and Portanier in Vallauris. The pieces were regularly presented in the important arts and crafts journal "Die Schaulade" and its successor "Gestalt" from 1954 on. As early as 1955, Liebenthron began to participate in national and international exhibitions.
Liebenthron switched to stoneware in the 1960s, seeking inspiration from German rural ceramics as well as from other traditions, including the work of the Japanese, which was being discovered through exhibitions and publications at the time. He produced a wide range of vessels: from domestic-size bowls, jugs, and vases to larger, less functional items. His most monumental pieces seem to aspire to the status of sculpture and the exclusive functionality of ritual. His work united Eastern and Western traditions without devolving into pastiche.
From 1969 on, he replaced brightly colored glazes with thin washes of earthy pigments, halfway between abstract calligraphy and drip painting. The impressive range of forms he developed showed a great capacity to work in different styles while retaining his own distinctive character. His work of simple elegance and idiosyncratic form earned him wide notoriety in national and international exhibitions; many of his pieces are highly sought after today. Liebenthron's work can be found in several museums in Germany: the Keramik Museum in Berlin, the Fockemuseum in Bremen, and the Hetjens Museum of German Ceramics in Düsseldorf. He died in Bremen in 2005.
DETAILS
Artist - Gerhard Liebenthron
Period - 1970s
Origin - Germany
Styles/Movements - Modern; Figurative
Materials - Stoneware
Colors - Tan
Condition - Excellent vintage condition.
Dimensions - 4.25ʺ W × 2.5ʺ D × 3.75ʺ H