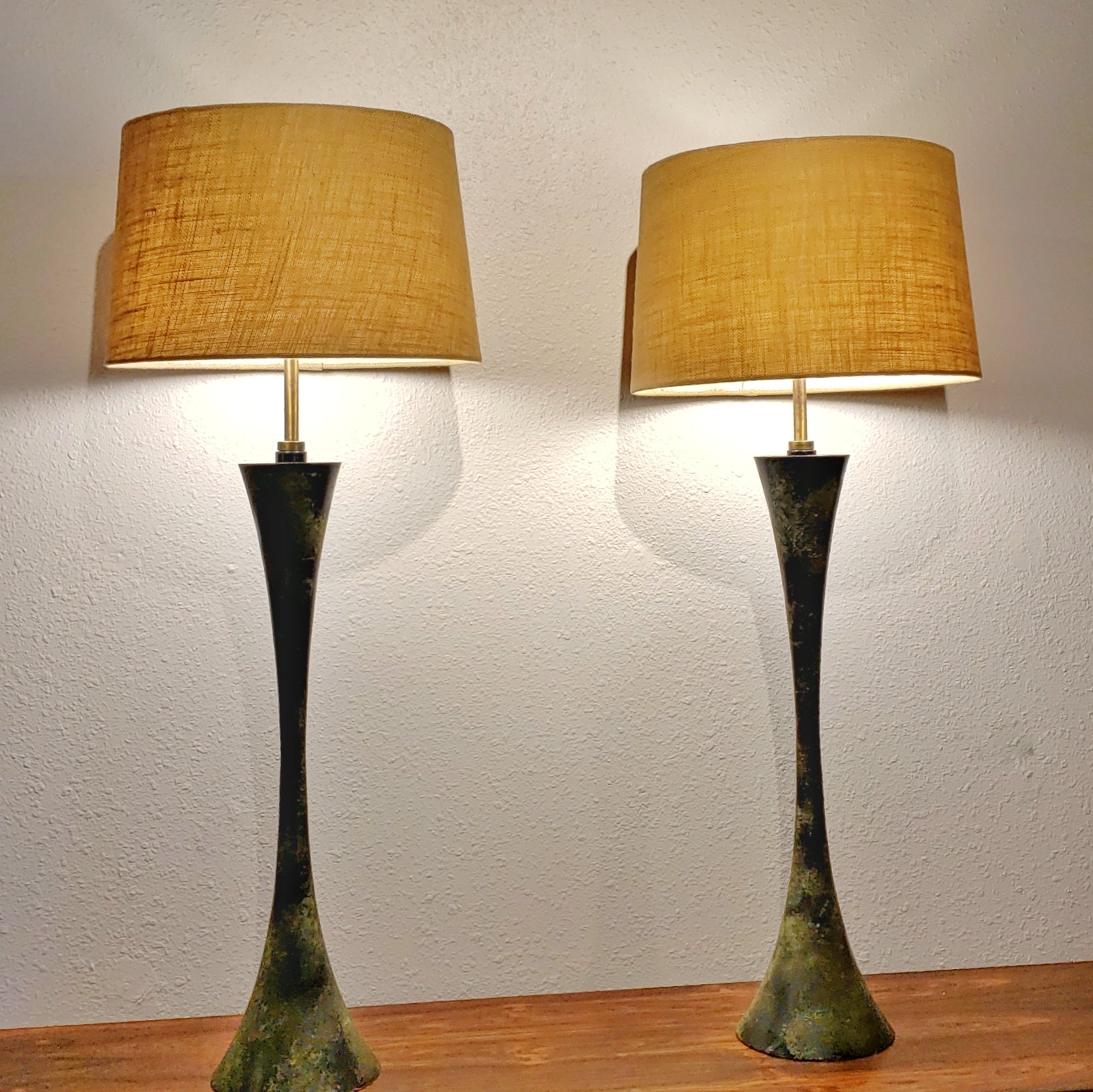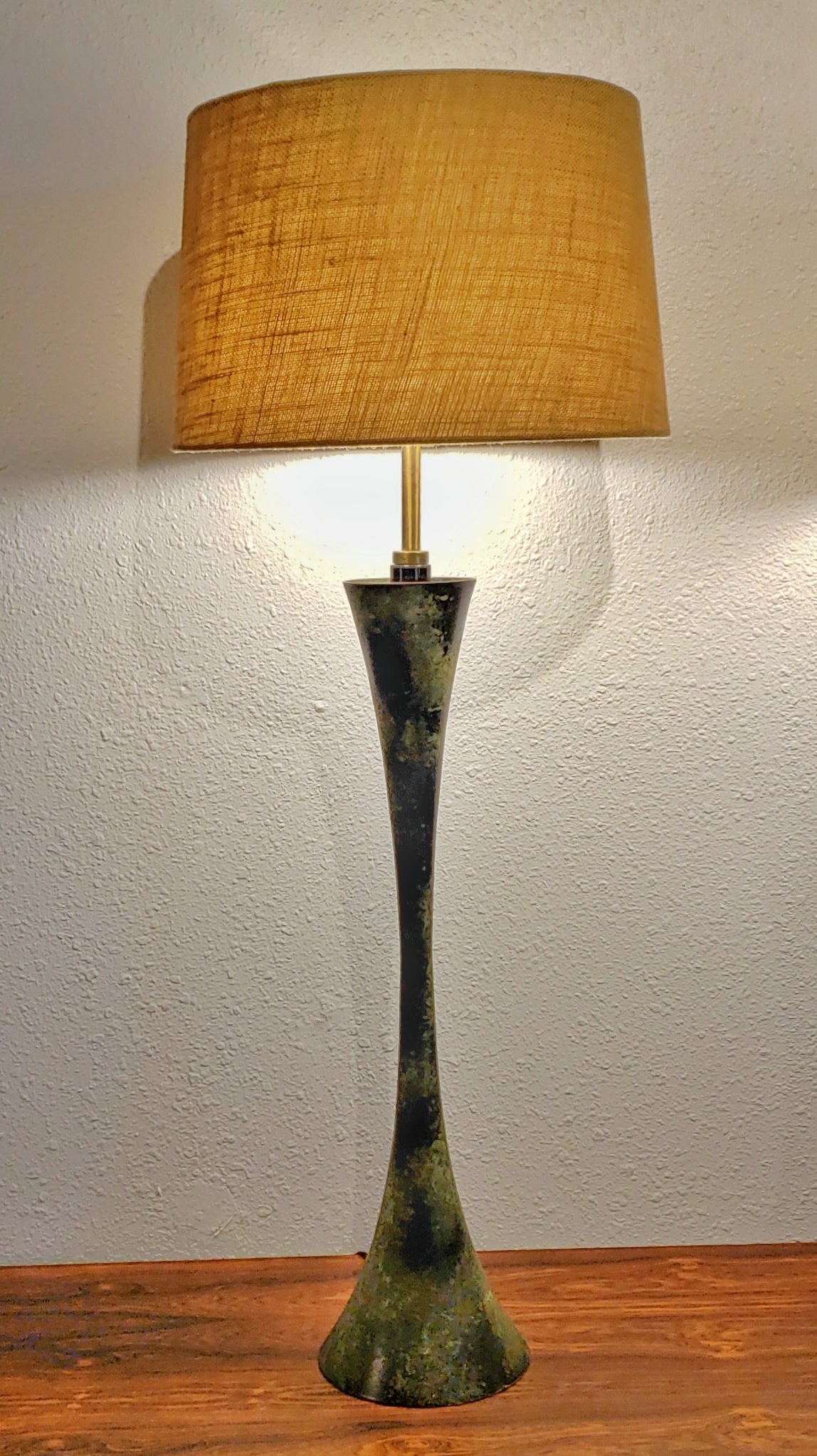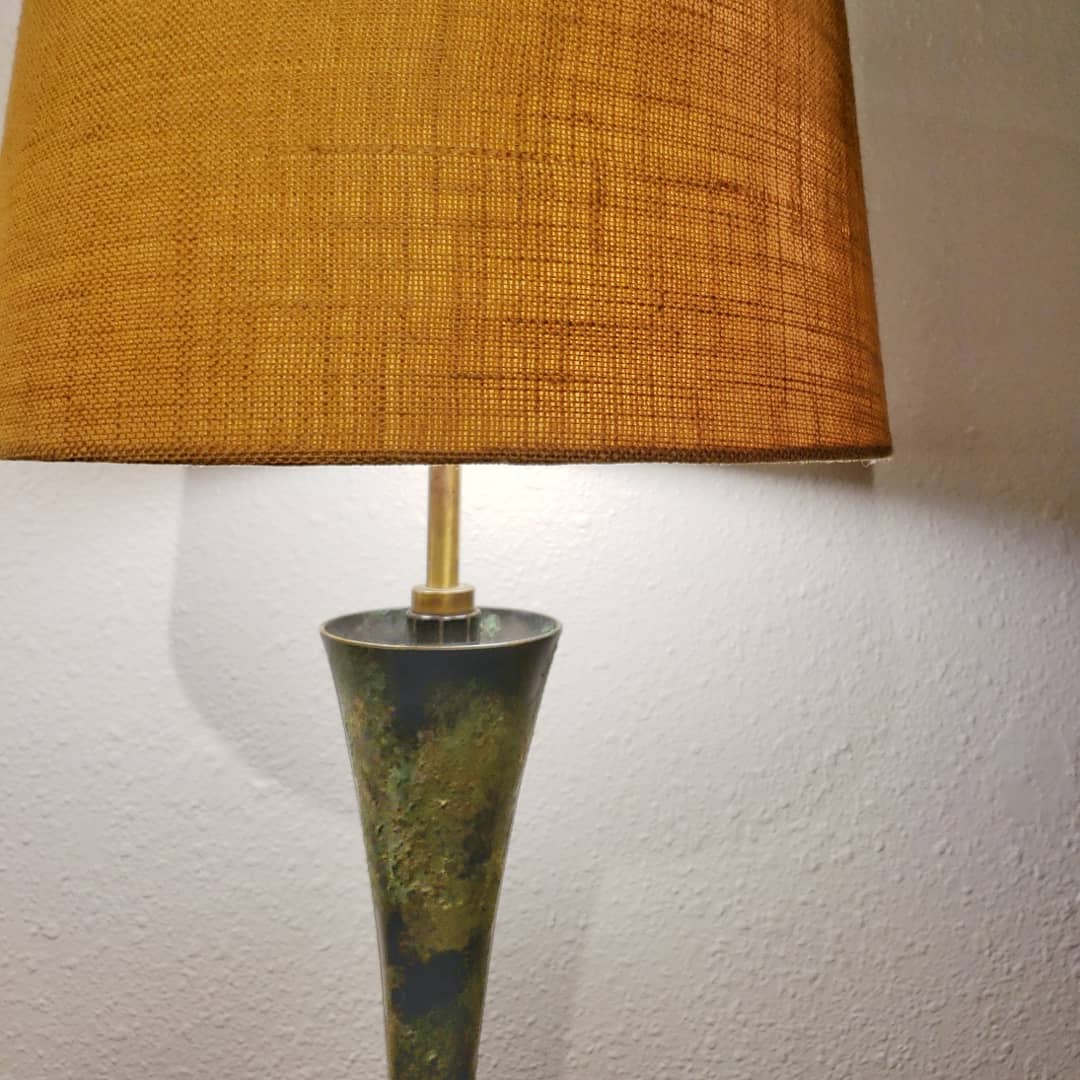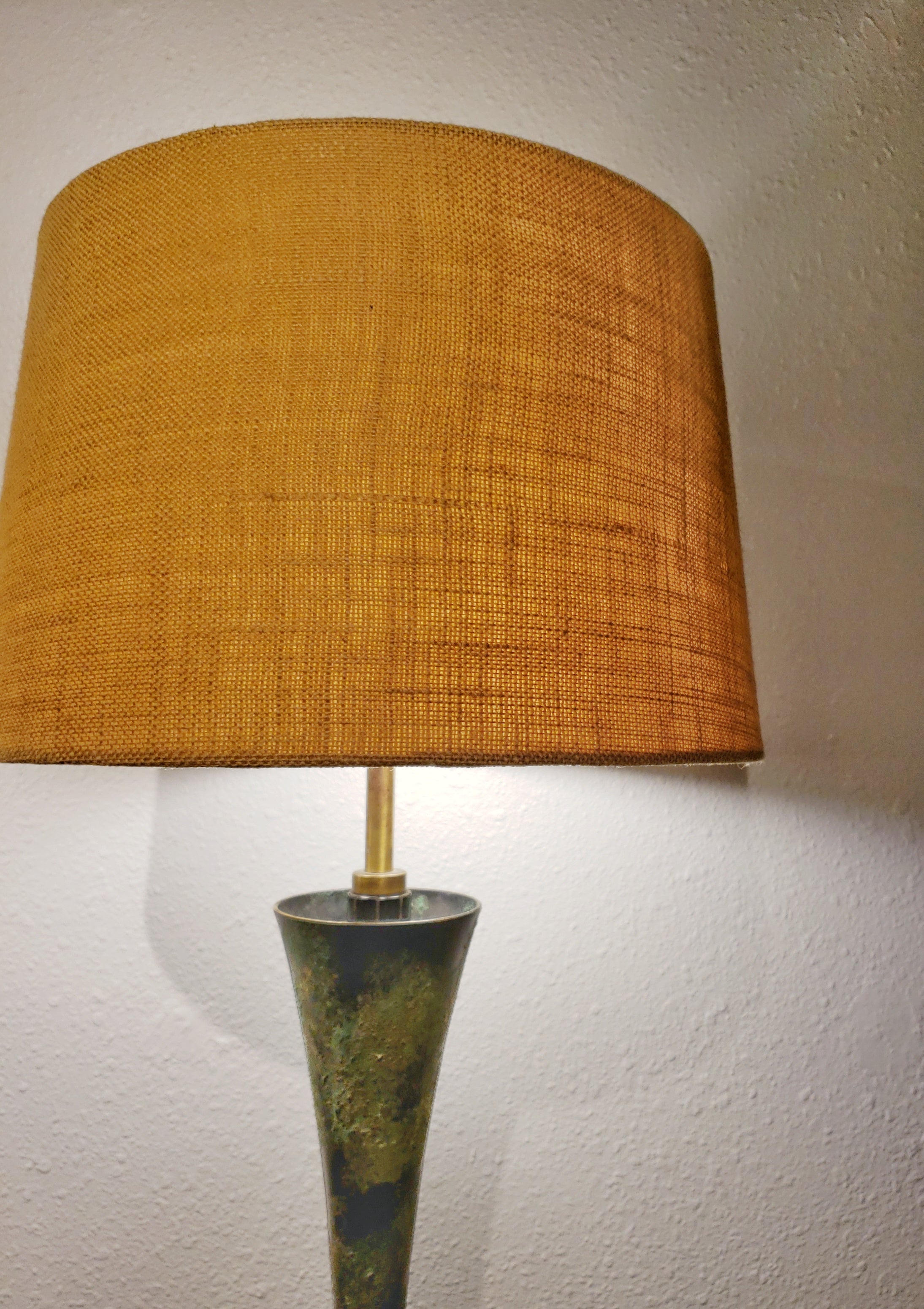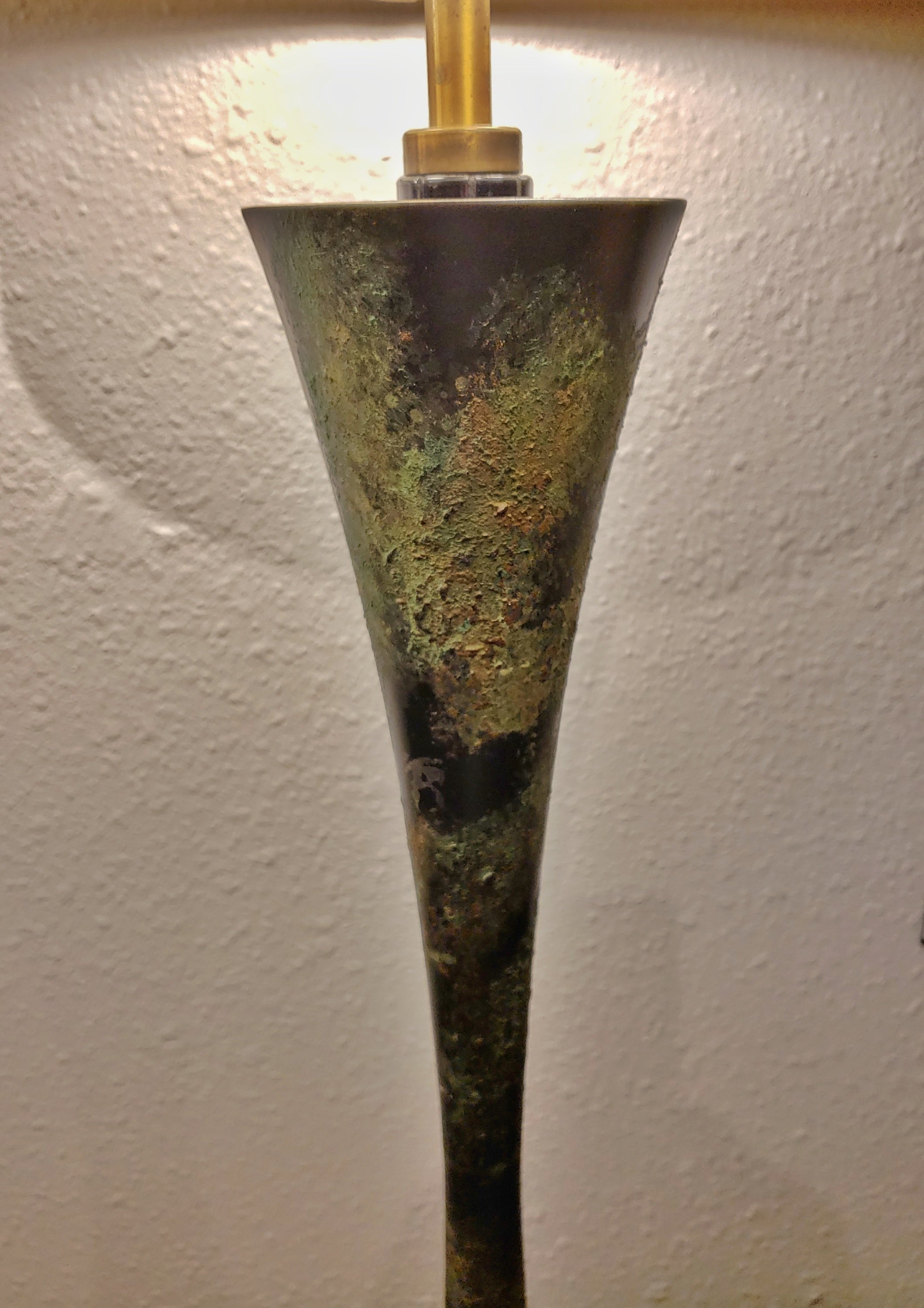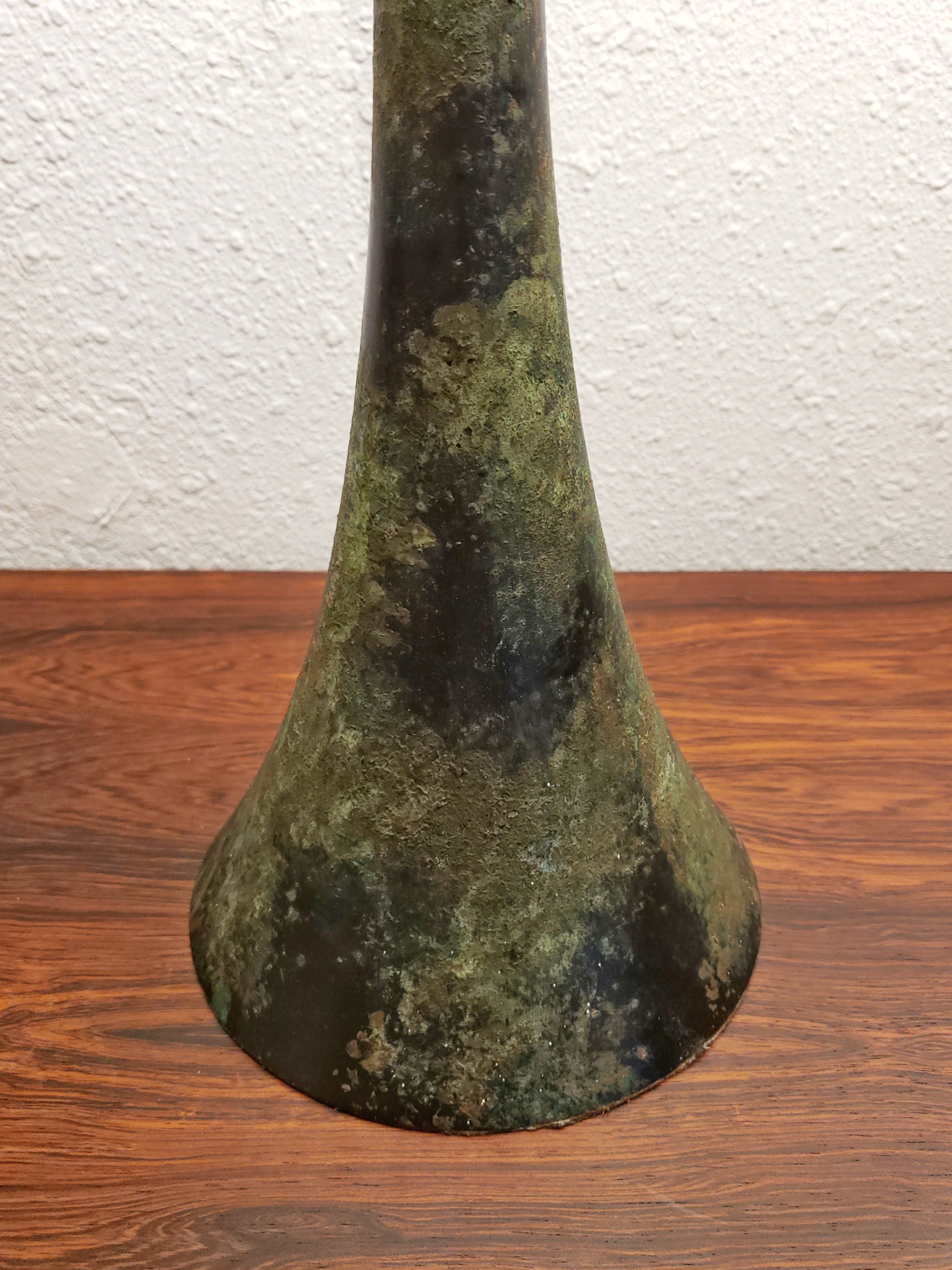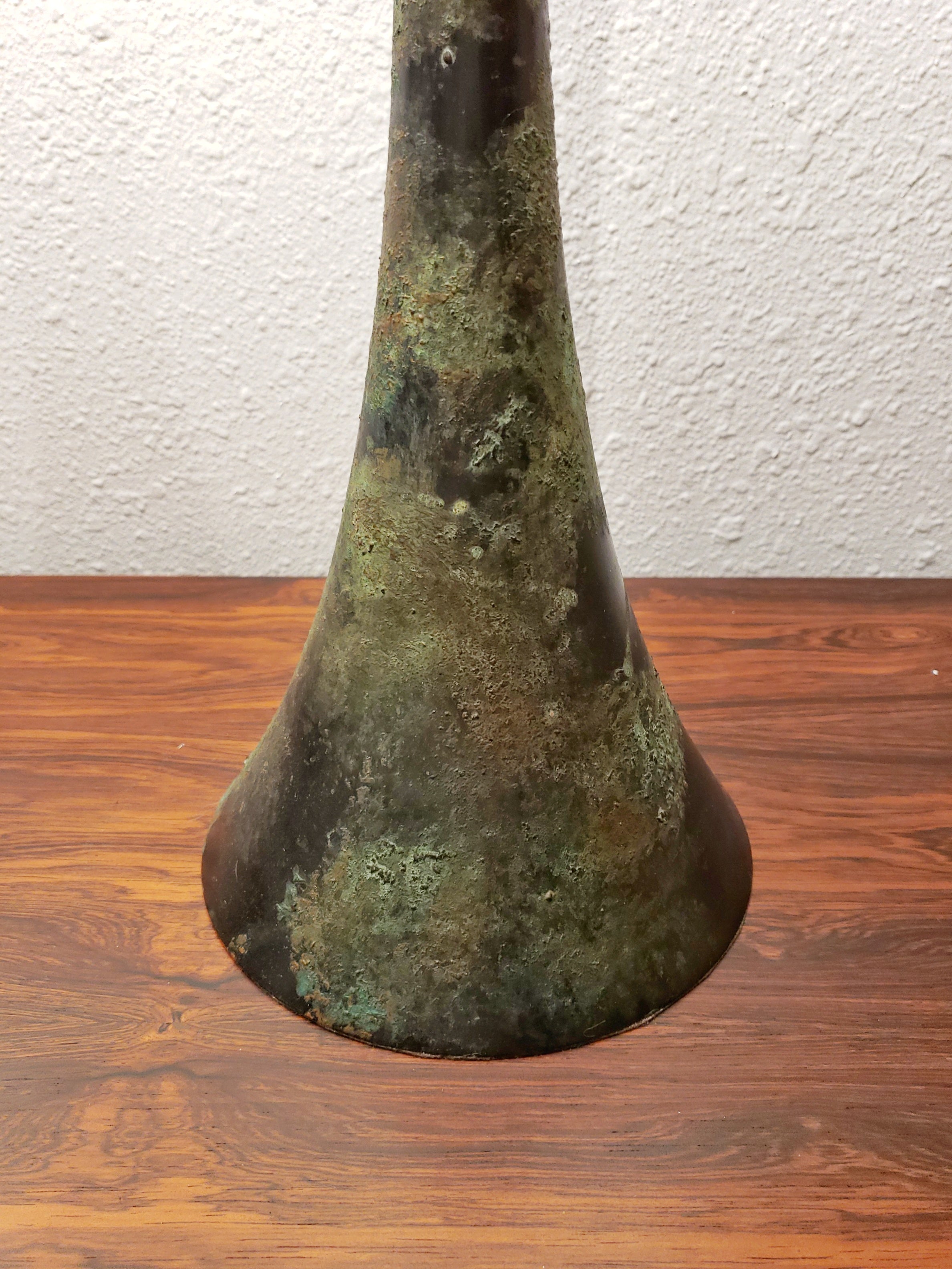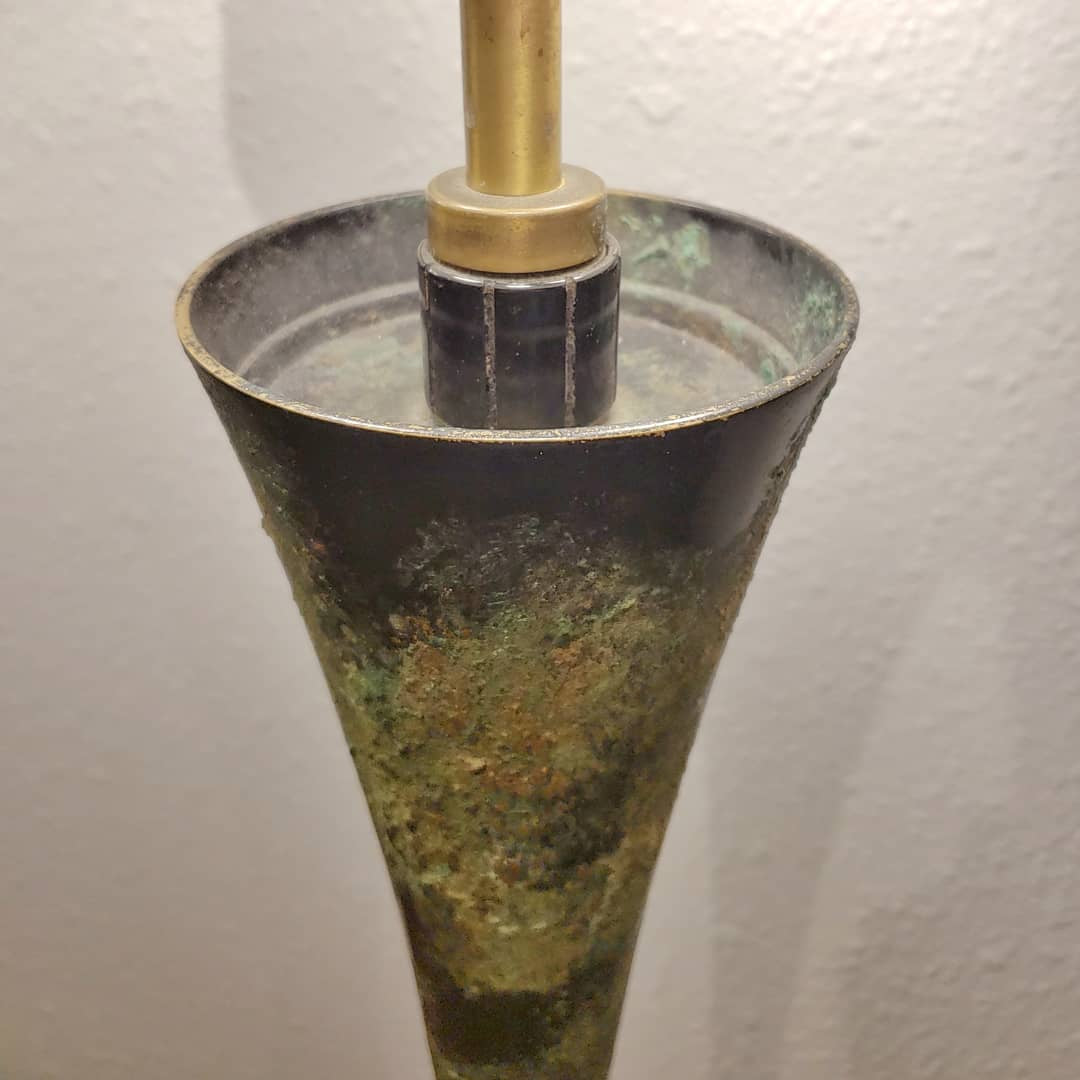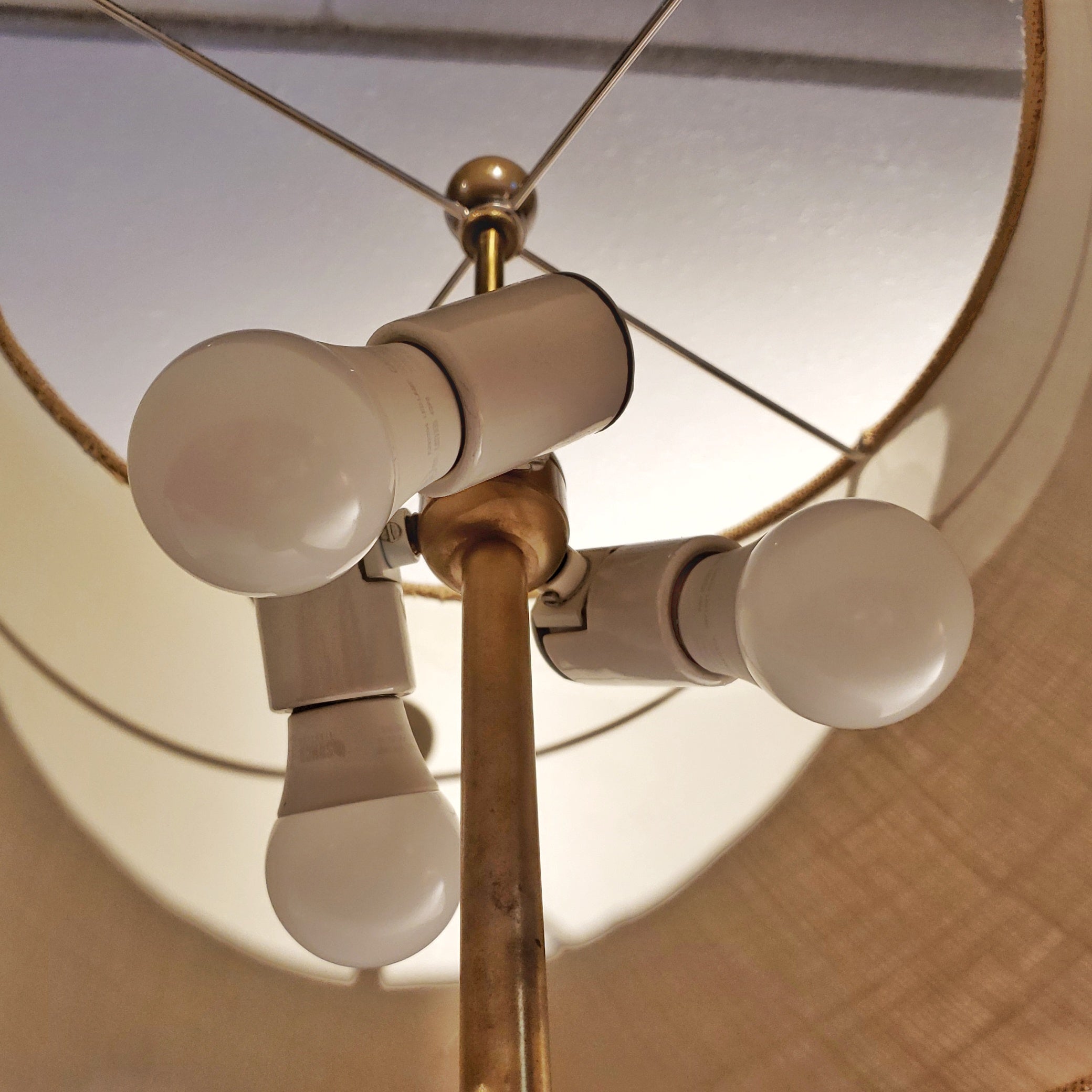 STEWART ROSS JAMES TABLE LAMPS FOR HANSEN LIGHTING
CONTACT US HERE ABOUT THIS ITEM.
A stunning pair of bronze, hourglass candlestick/buffet lamps with a beautiful, patinated verdigris finish by Stewart Ross James for HANSEN LIGHTING, circa 1960.  This particular model of James's famous design is quite rare and difficult to source compared with squared versions.  Both lamps still retain their original three-way collar switches.
STEWART ROSS JAMES was born in 1912 in Toronto and moved to the US in his early teens; he attended high-school in Birmingham, Alabama.  He wrote in his yearbook that his life's ambition was "to be a success in the field of Interior Decoration."  By 1940, he was living in New York City and working as an interior designer on Park Avenue.  He later moved to Winchester, New Hampshire, where he continued design work, collaborating with the New York architectural firm of O'Connor & Kilham on projects for Kenyon College in Ohio, the Phoenix Insurance Company in Hartford, Connecticut, and for Princeton University's Firestone Library.  He designed interiors for the Cunard Line's Boston offices in 1952 and lamps for HANSEN LIGHTING of New York in 1957.
HANSEN LIGHTING was set up at 1st Ave. and 53rd St. in New York City following WWII by George Hansen in order to introduce his classic, wall-mounted swing arm lamp.  He had conceived of the idea while stationed as an Army staff sergeant in a lonely weather station in Goose Bay, Labrador, in Newfoundland.  While spending a dark winter there, Hansen built a simple lamp that would allow him to read in bed.  It consisted of a bent length of copper tubing, wired and bolted to the wall, with a bulb at one end and a tin can for a shield.
The first Hansen lamps were built by a Queens metalworker.  Early on, Hansen entered into association with METALARTE of Barcelona, a premier lighting manufacturer.  The lamps attracted the attention of architects (Edward Durell Stone; Phillip Johnson; Skidmore, Owings & Merrill) and interior designers (Billy Baldwin, Edward Wormly, Eleanor Brown, Sister Parrish, Albert Hadley) as well as his future collaborator, world-renowned designer, T.H. Robsjohn-Gibbings.
Hansen retired from designing in 1988, and HANSEN LAMPS was acquired in 1991 by HINSON LIGHTING of Manhattan.  Hansen died in 2001 at the age of 92.  His swing arm lamp remains ubiquitous.  A significant portion of the current Hinson Lighting collection is produced by METALARTE.
Design Period – 1955-1964
Country of Origin – USA
Designer – STEWART ROSS JAMES (1912-1997)
Maker – HANSEN LIGHTING
Attribution – WELL-KNOWN
Materials – BRONZE
Condition – VERY GOOD (no defects; may show slight traces of use)
Plug – N. AMERICAN
Height (in.) – 40.5
Diameter (in.) – 16.0