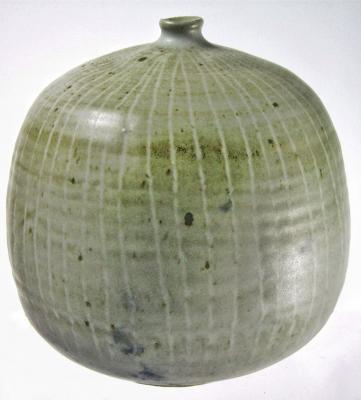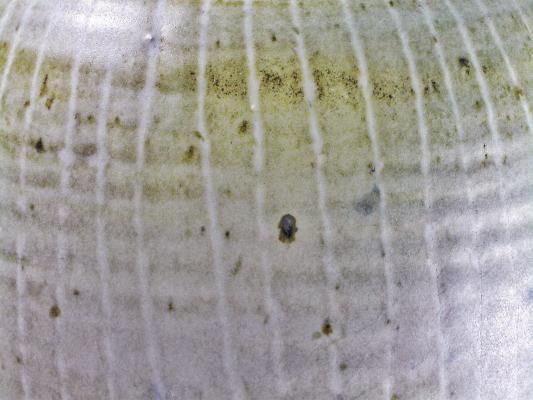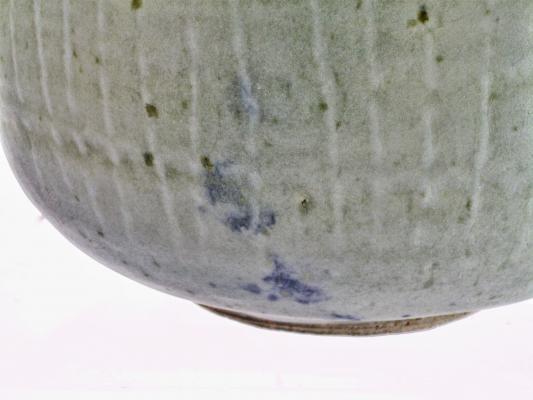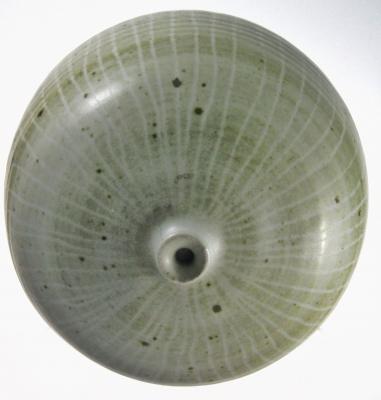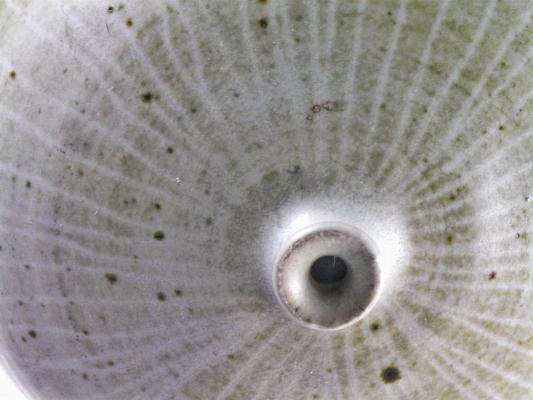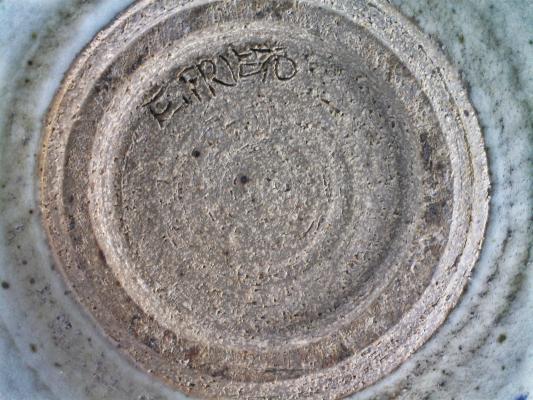 STONEWARE VESSEL BY EUNICE PRIETO
CONTACT US HERE ABOUT THIS ITEM.
This orb shaped stoneware vessel was designed by Eunice Prieto. The pot is glazed in shades of beige and tan with longitudinal striations around the entire circumference, stretching from the small opening at the top down to just above the foot.
Eunice Prieto (later Damron) taught ceramics at the Walnut Creek Civic Center and at Mills College, where she also curated the Prieto Gallery and the Antonio Prieto Collection of her late husband's work. Eunice Adams and Antonio Prieto met while studying ceramics at Alfred University in the 1940s. After graduating, they married and moved to Oakland, California when Tony joined the faculty at the California College of Arts and Crafts. In 1958, Tony became the Chair of the Art Department at Mills College, where he taught until his untimely death in 1967. As ceramics teachers and collaborators,Tony and Eunice raised their four sons – Esteban, Mark, Peter, and Paco – on the Mills College campus where their home was a center for a community of artists. In the 1970s, Eunice and her sons relocated to West Oakland where they established Prieto Studios, which is still active today.
**Designer** - Prieto, Eunice
**Design Period** - 1960 to 1969
**Country of Manufacture** - United States
**Attribution Marks** - Signed at base.
**Style** - Mid-Century, Hand-Crafted
**Detailed Condition** - Flawless — This vintage item is in its original state. It has no defects and no restorations.
**Product Code** - 
**Materials** - Ceramic
**Color** - Beige, cream, ivory
**Height** - 6 inch
**Diameter** - 6 inch