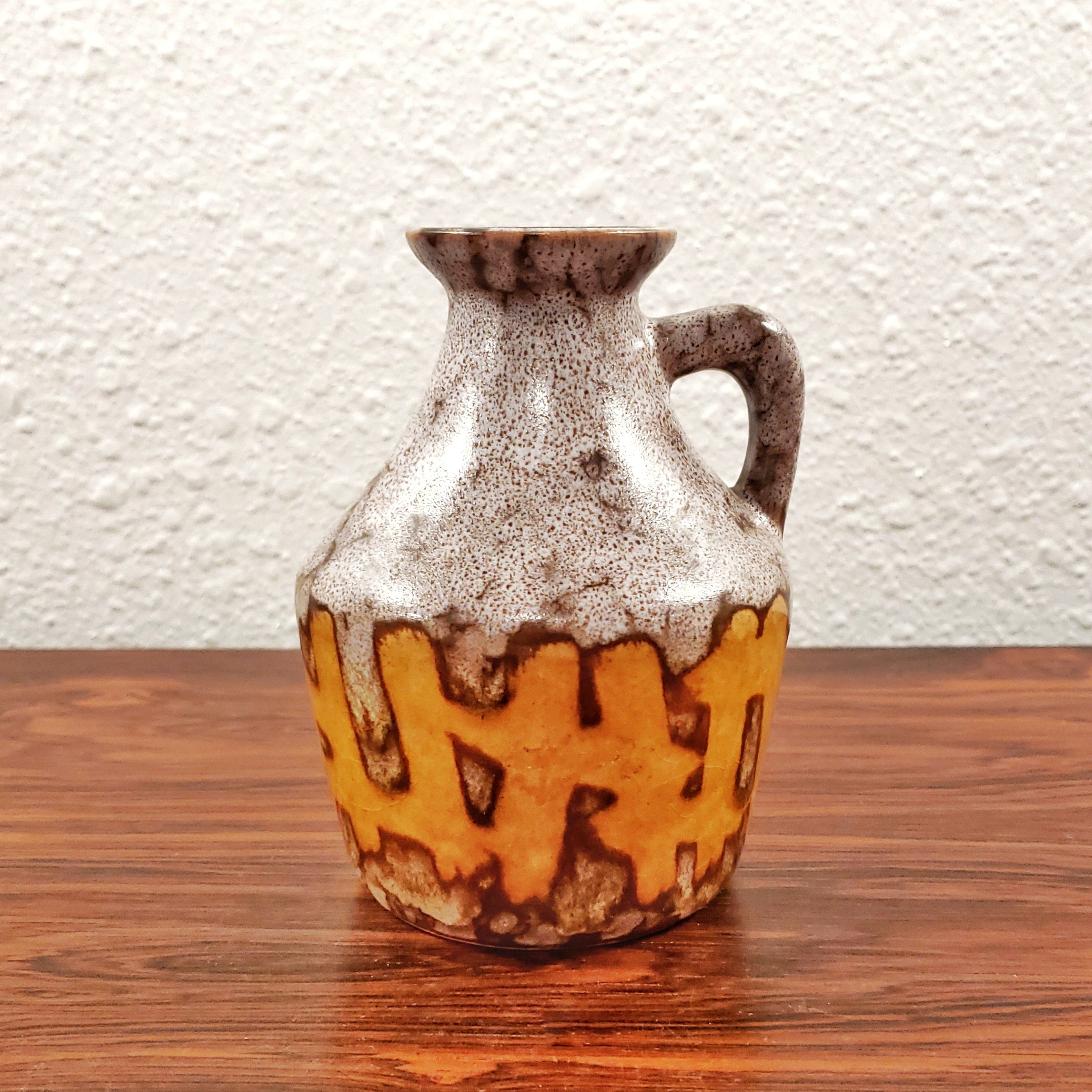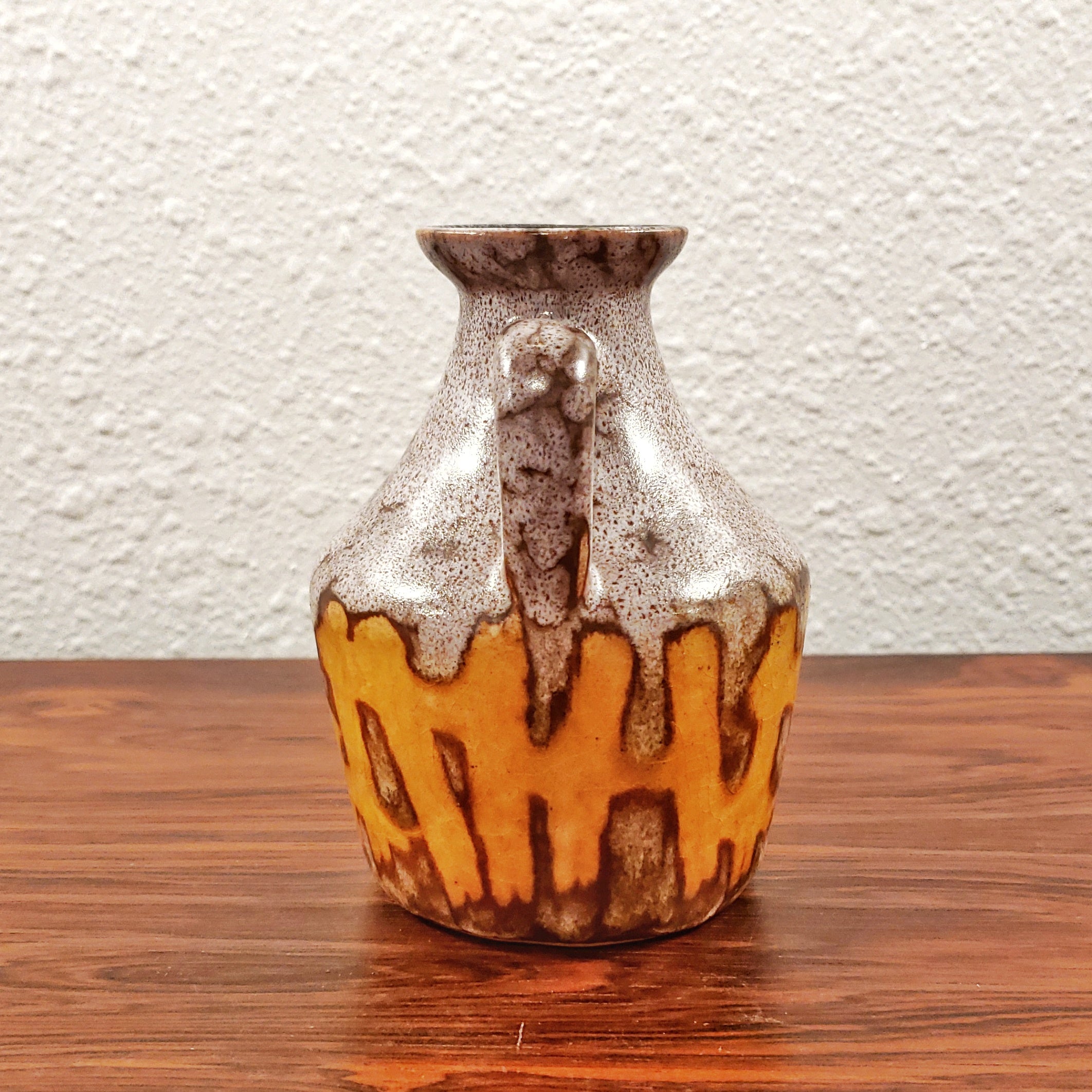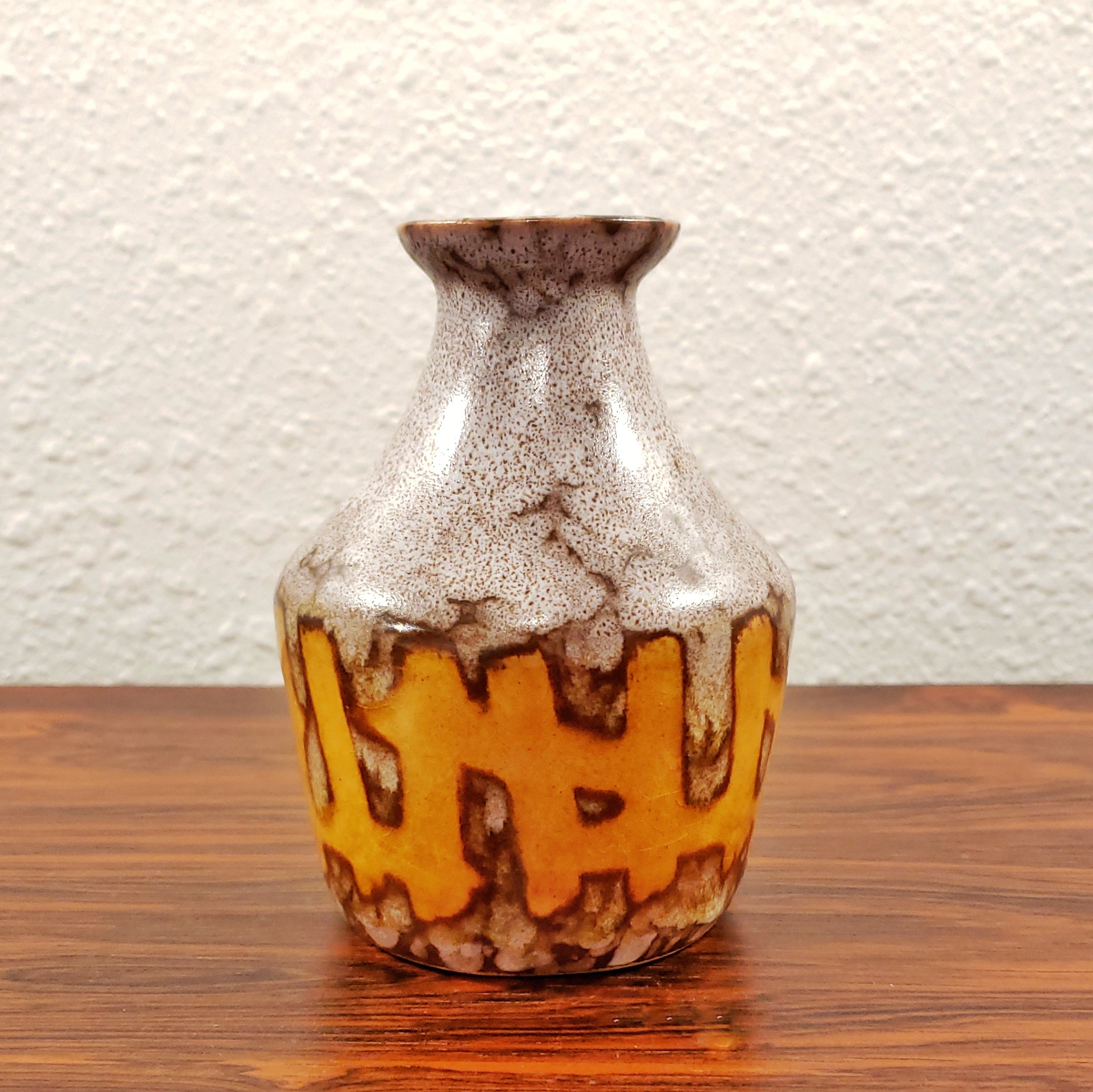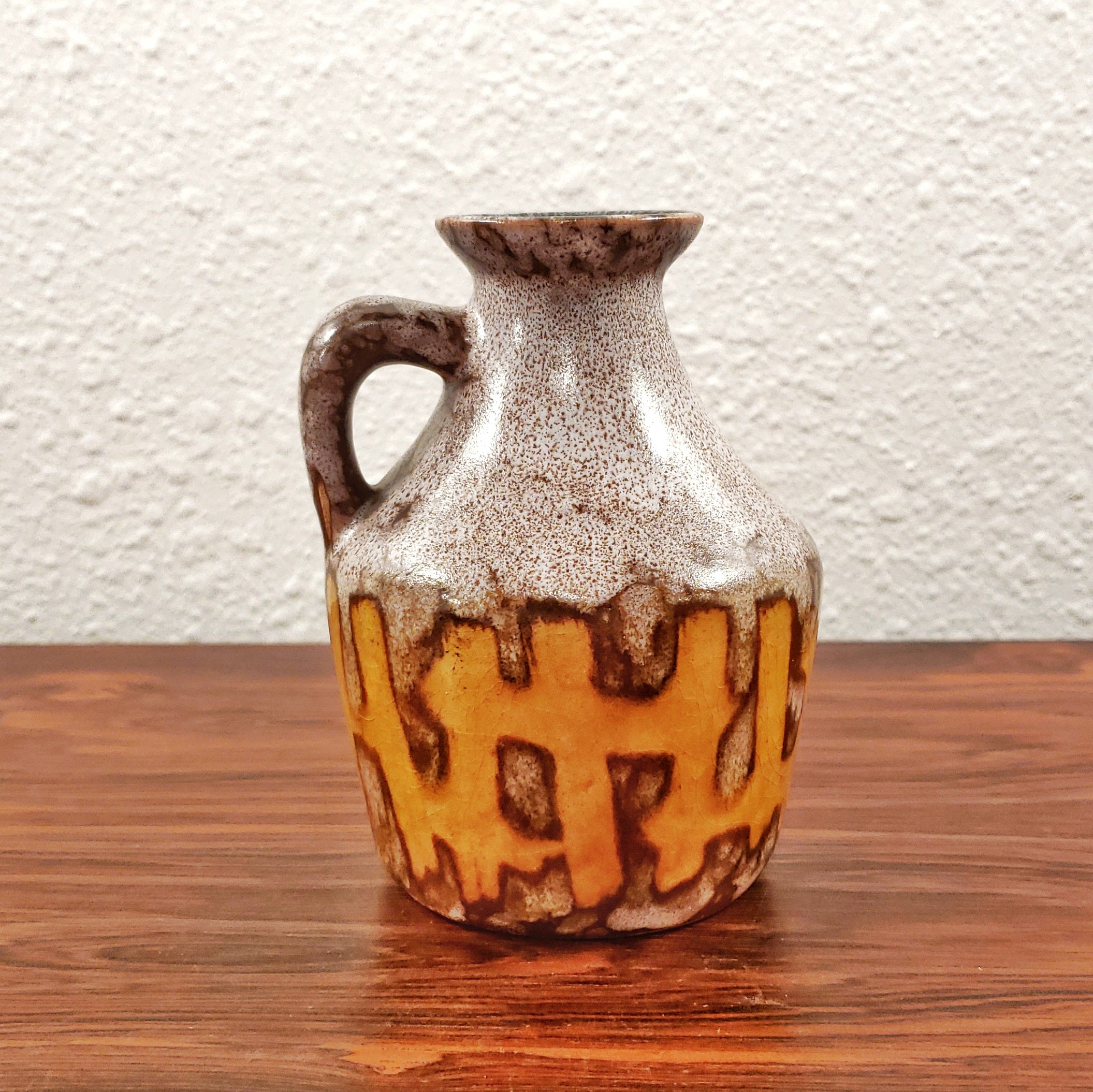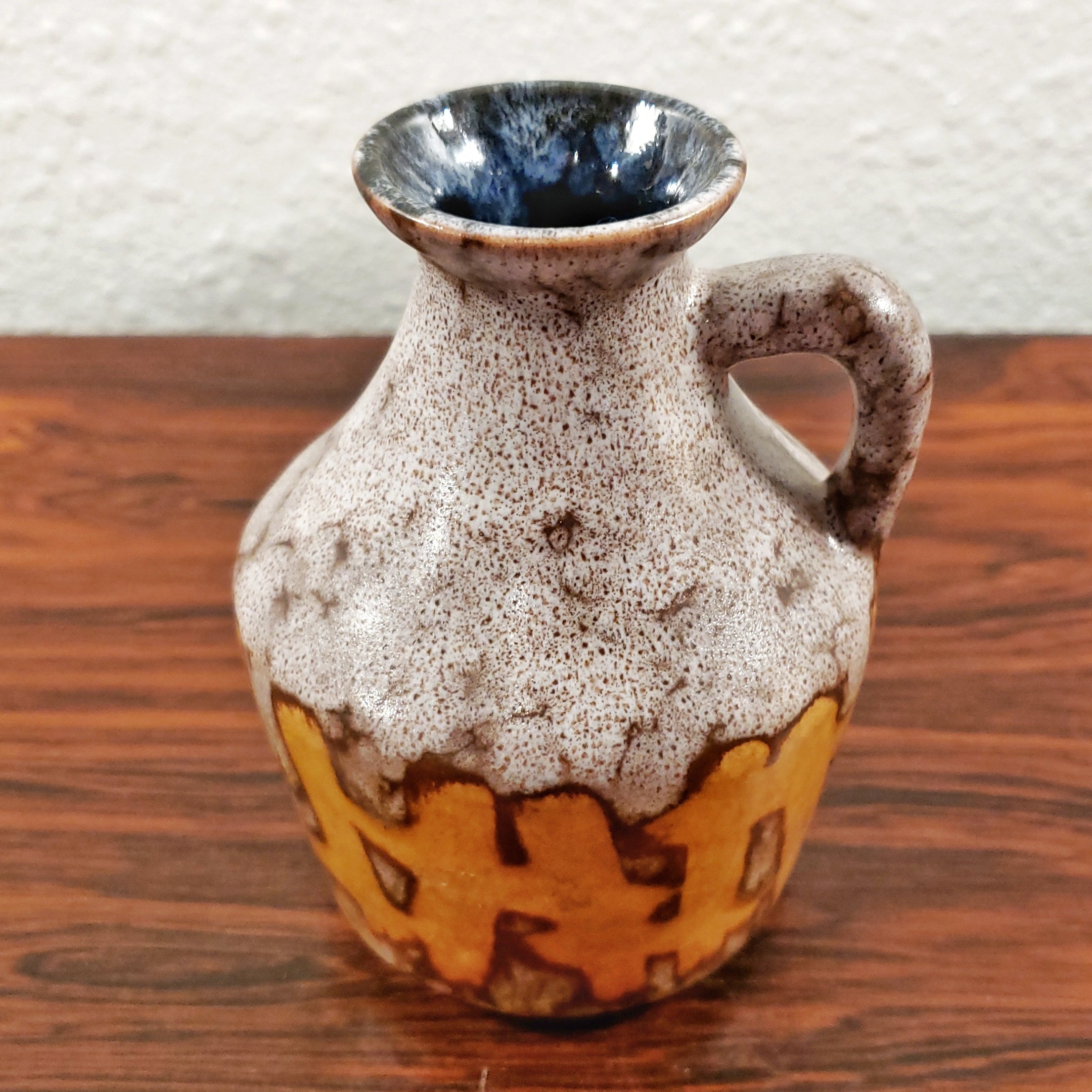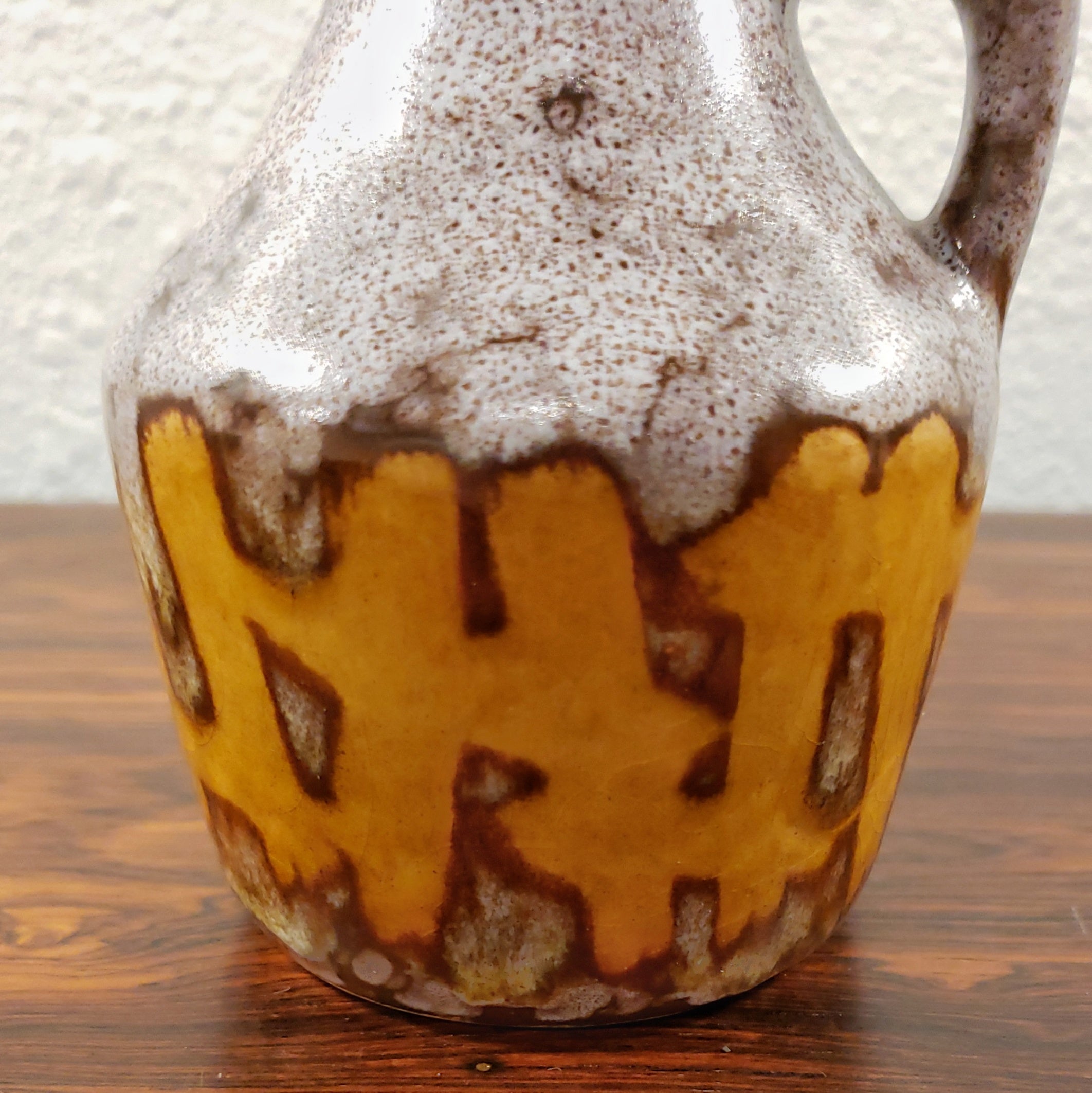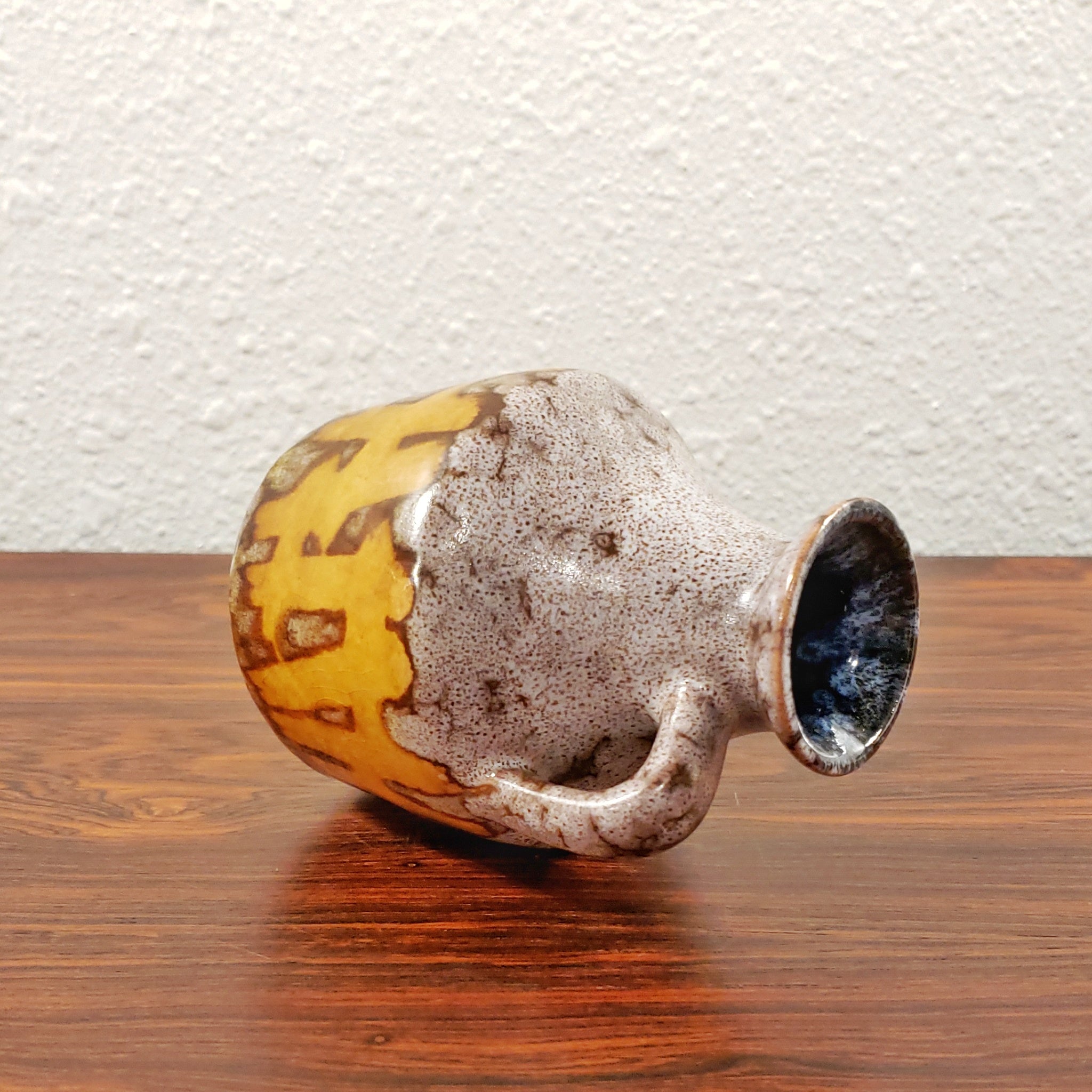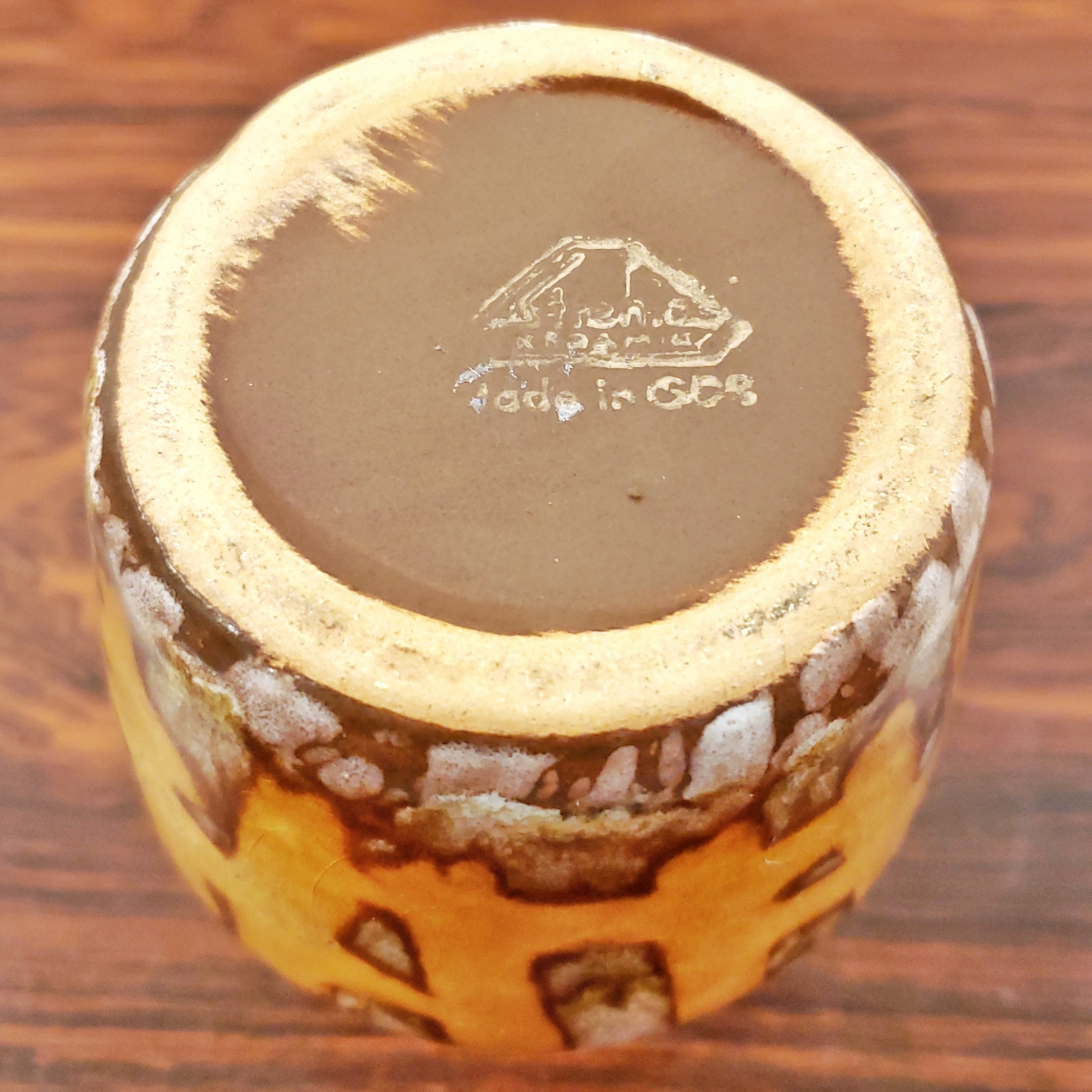 1950s STREHLA KERAMIK PITCHER VASE 999 (12 cm)
CONTACT US HERE ABOUT THIS ITEM.
A freckled, brown-and-white cabinet vase (no. 999) with a bold, golden-orange hash-mark décor and a glossy, blue-and-white interior from STREHLA KERAMIK of East Germany.
STREHLA KERAMIK was established in Dresden in Saxony perhaps as early as 1828.  Some speculate that its origins extend even further back to a small Saxon town between Dresden and Leipzig whose name it bears.  Early production was both utilitarian and decorative.  The company was taken over in 1930 by a local stoneworks, Steingutfabrik Colditz.  Following WWII and the division of Germany, STREHLA was nationalized by the GDR and continued operation as VEB Steingutfabrik Strehla until its closed its doors in 1989, the year of German reunification.  (The abbreviation VEB stands for Volkseigener Betrieb, or People's Enterprise.)  The quality of items produced peaked during the 1950s, deteriorating somewhat during subsequent decades.
STREHLA KERAMIK produced mainly vases and flowerpots—sometimes of a striking beauty.  Typical of the East German makers, its work tended to be more conservative than that of the West.  Nevertheless some pieces demonstrate a wonderful sophistication in their use of an arguably subtler color palette.  Much of the output was for export, primarily to the Netherlands—so much so that STREHLA pieces are comparatively hard to find in Germany today.  Décor in the late '60s and the 1970s was characterized by hand-applied designs in tube-lined fat lava.
STREHLA used mostly brown clay.  The great majority of its items are marked with the name "Strehla" enclosed in a stubby hexagon-shape—either ink-stamped (in white or black) or molded on the base.  The designation "GDR" is often included.  A four-digit vase number is usually molded on the bottom.  Labels were rarely used.
Production Period – 1955-1964
Country of Origin – EAST GERMANY
Maker – STREHLA KERAMIK
Attribution – MARKED
Materials – CERAMIC
Condition – VERY GOOD (no defects; may show slight traces of use)
Height (cm) – 12.0
Diameter (cm) – 8.0