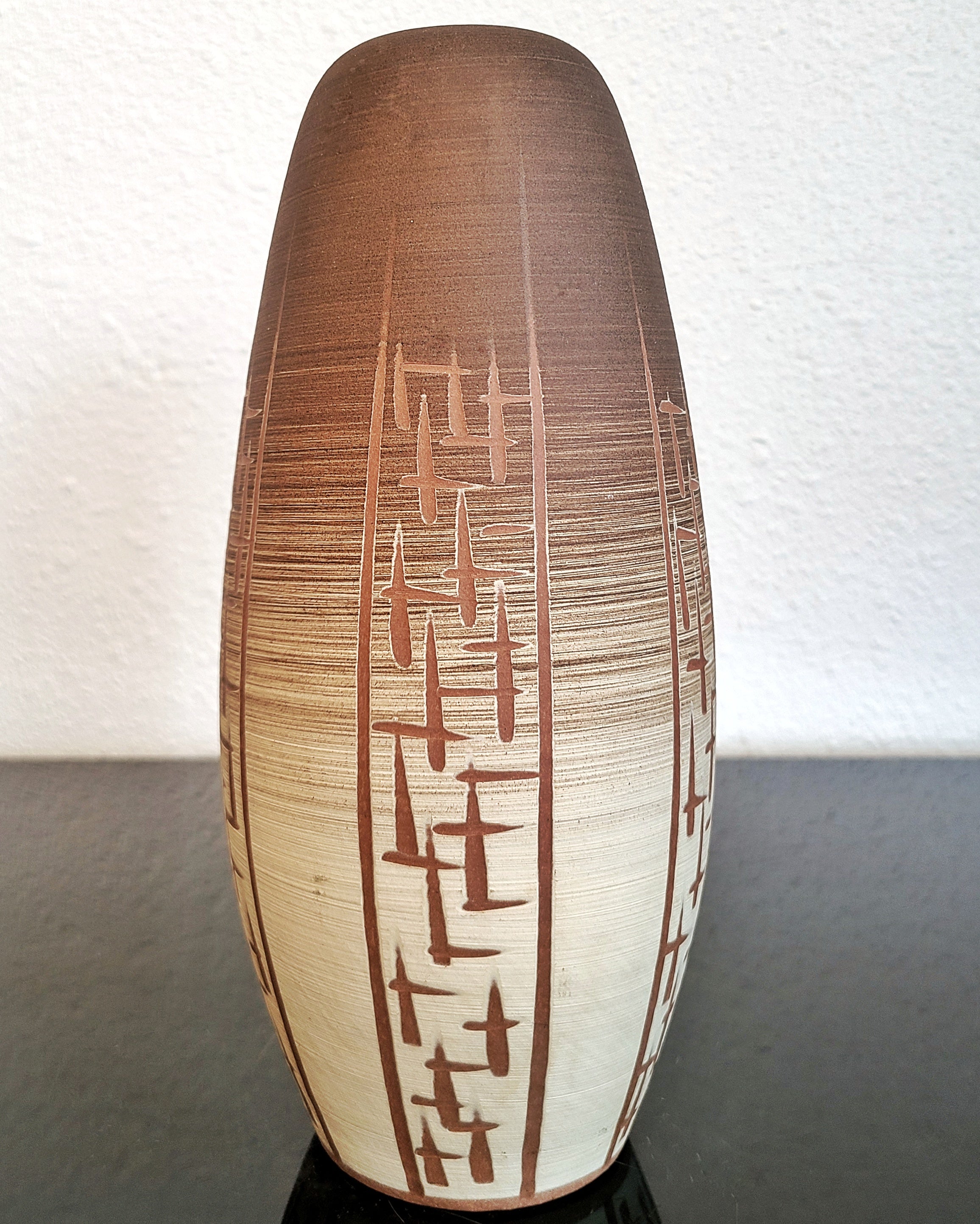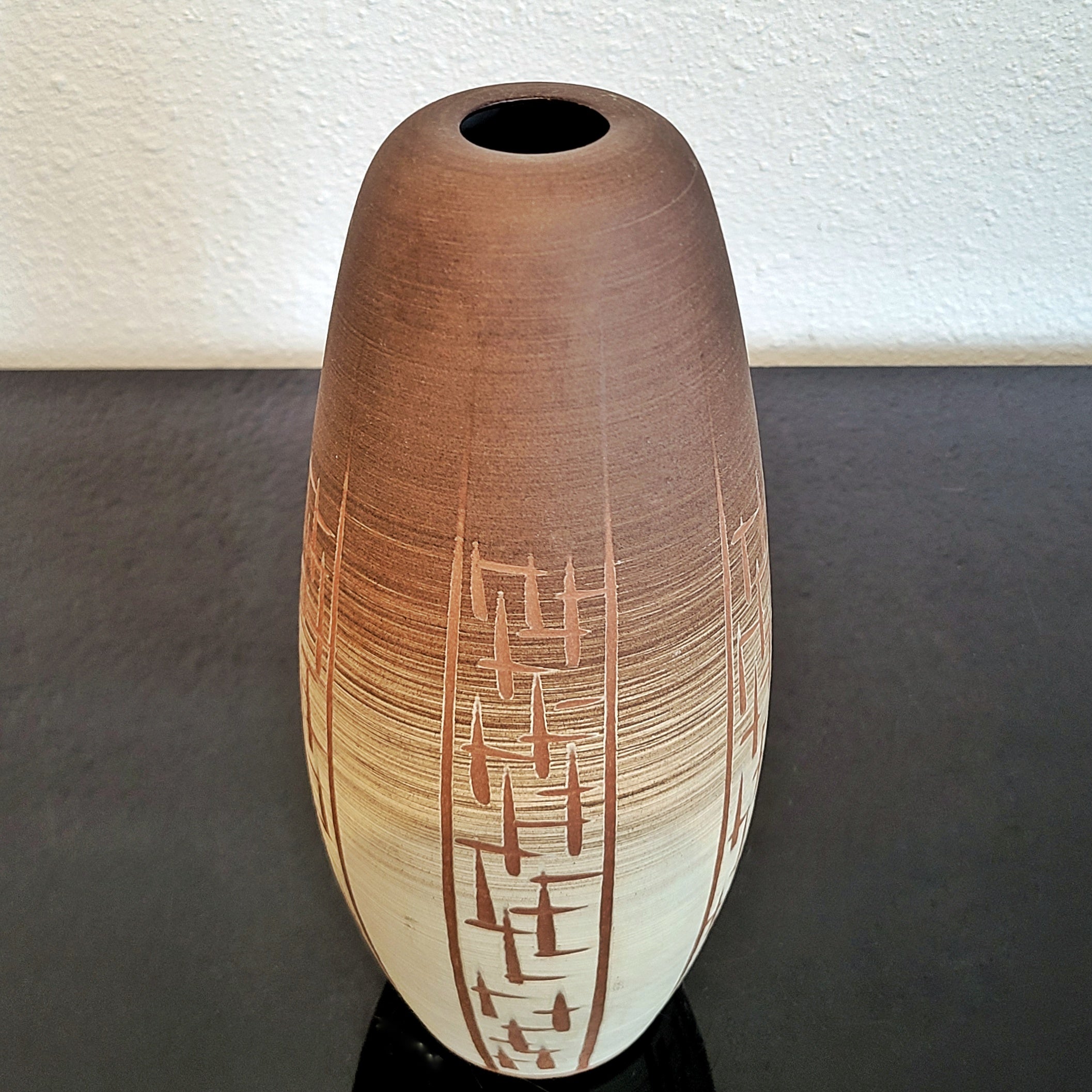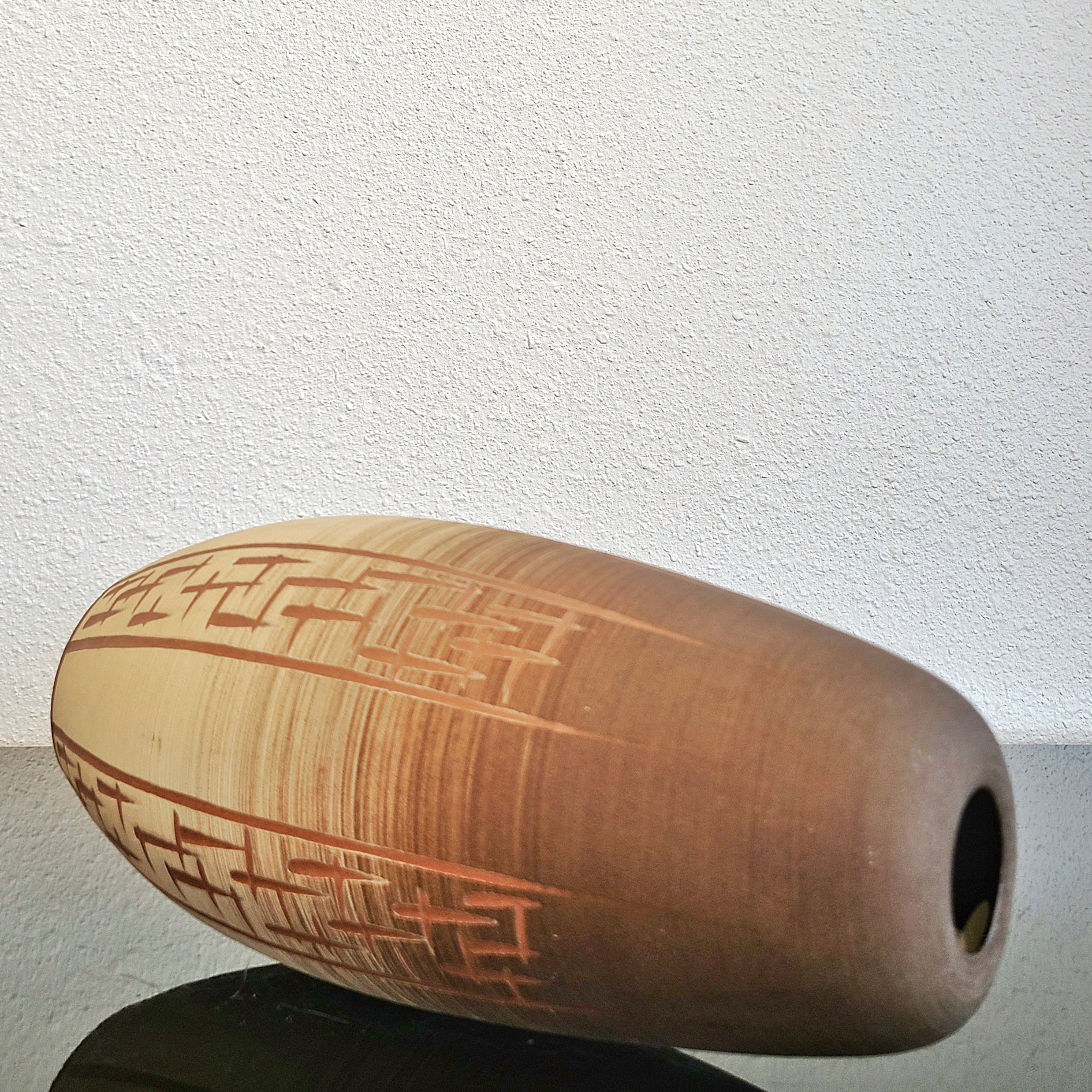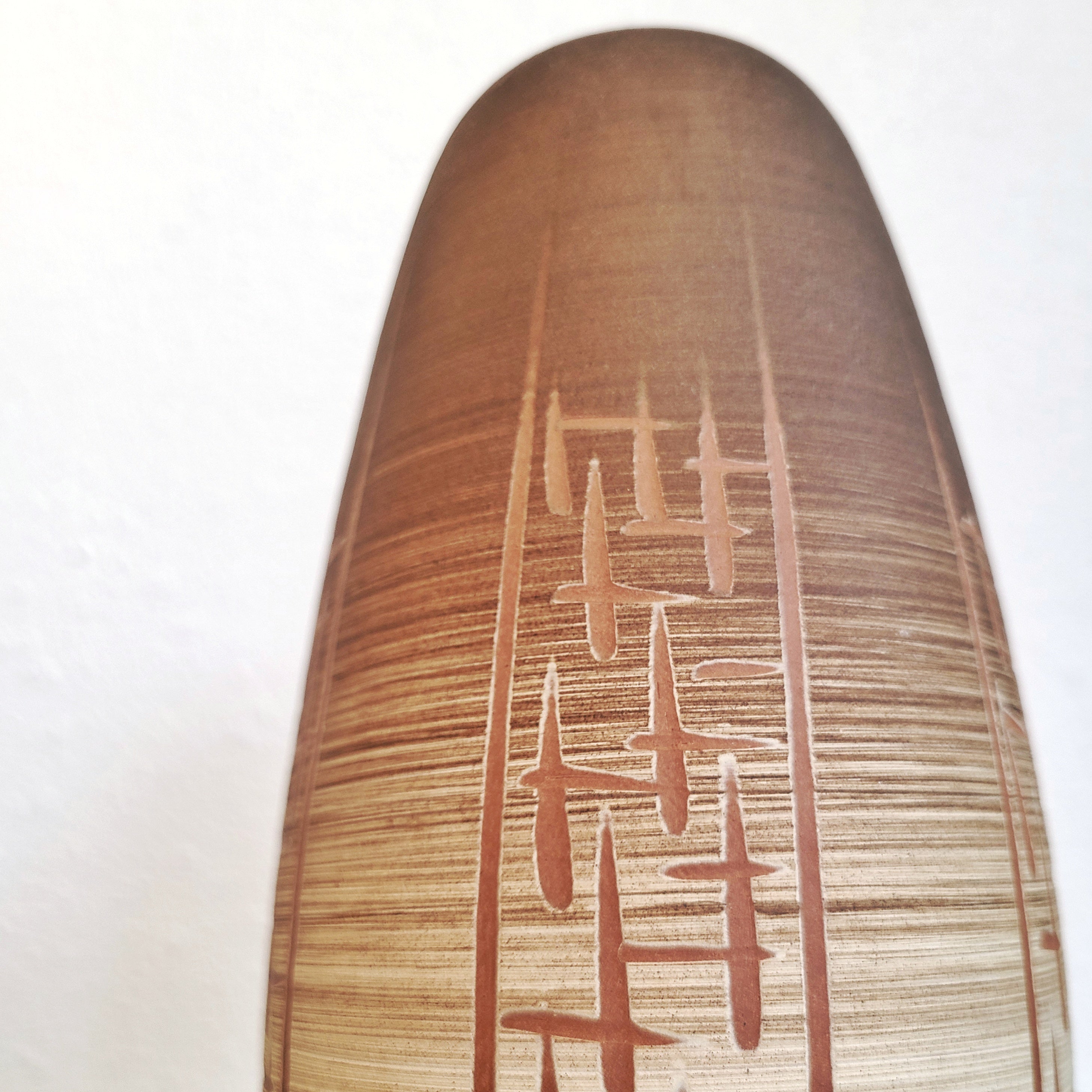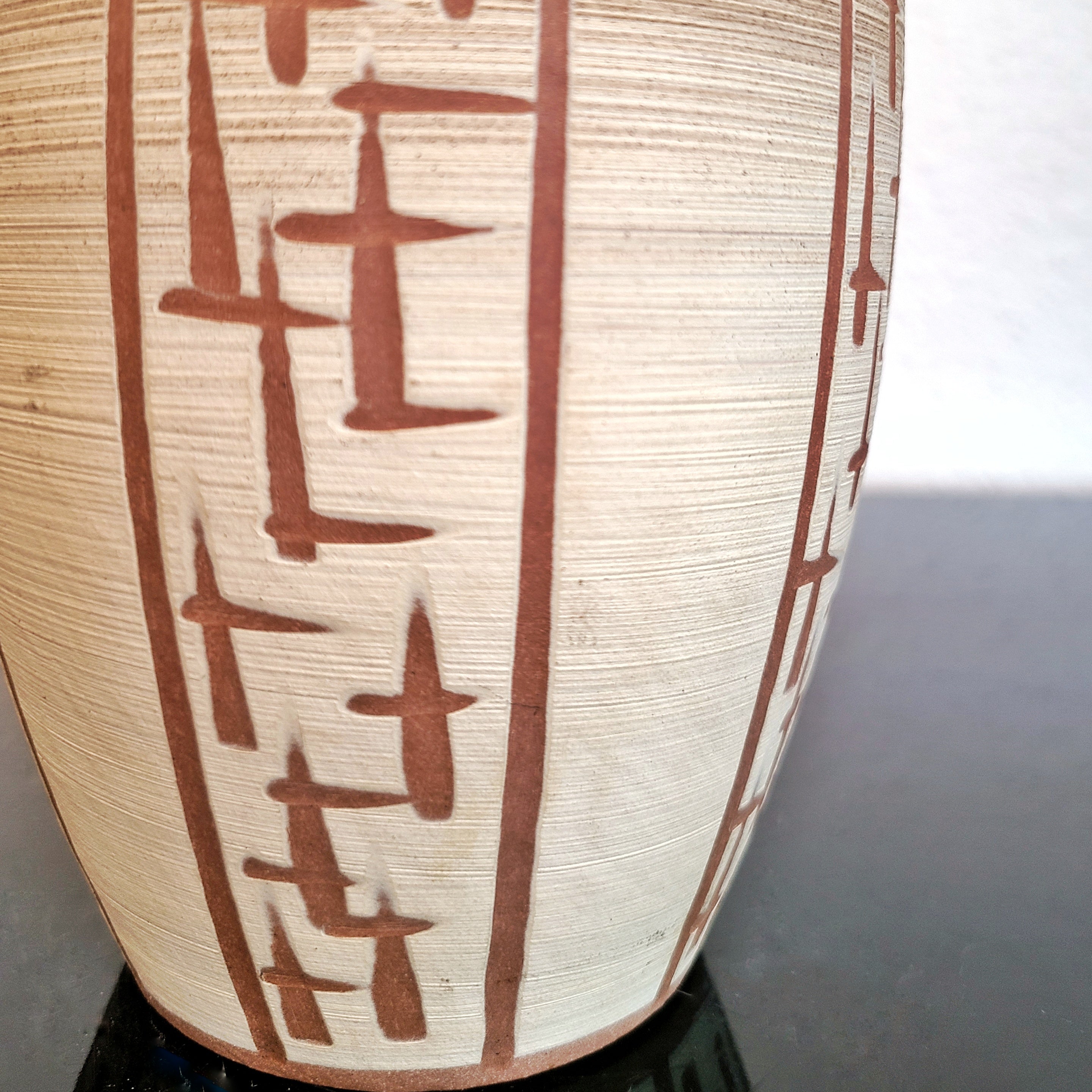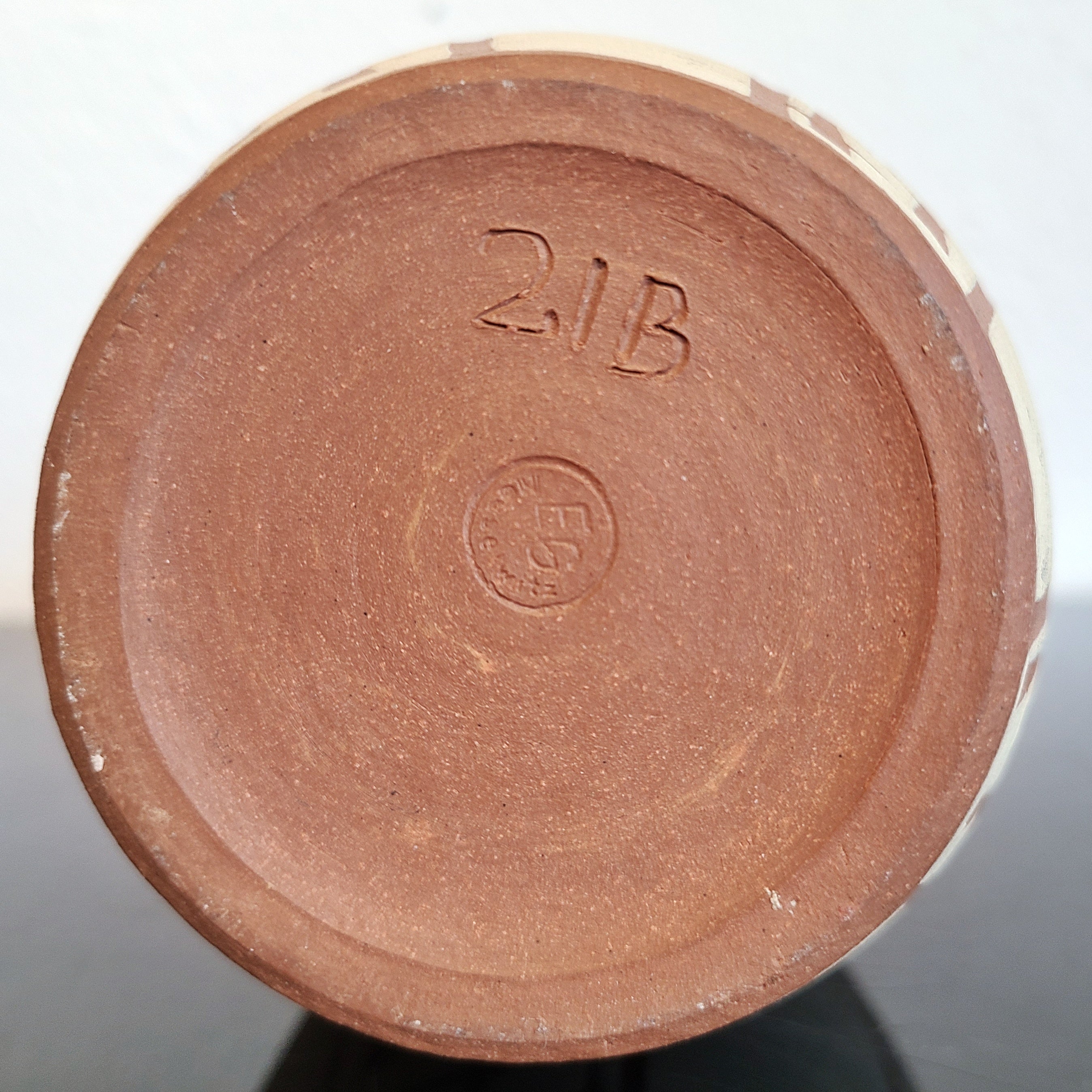 TALL ERHARD GOSCHALA STUDIO VASE Nr. 21B (GDR)
CONTACT US HERE ABOUT THIS ITEM.
A tall, ovoid vase from the Meuselwitz studio of master potter Erhard Goschala. Finished in a particularly handsome brown and beige engobe with a sgraffito crosshatch design. Marked with model Nr. 21B and stamped "EG Meuselwitz" on its base. Produced in the early 1960s (GDR).
ERHARD GOSCHALA (1928–2003) was born in Czechoslovakia in the Sudetenland and studied pottery in the town of Bürgel following WWII, in the central German state of Thrungia. Already a master at the age of 23, he converted an old flowerpot workshop in nearby Meuselwitz into his private studio in the early '50s. GOSCHALA is probably most admired for his Modernist, Bauhaus-inspired creations, with their symmetrical shapes and crystaline glazes. However, as the availability of the raw materials necessary for glaze production was unpredictible in the GDR, he finished a fair share of his pieces with engobe-sgraffitto décors.
GOSCHALA has exhibited at the Grassi Museum of Applied Arts in Leipzig and the Lindenau-Museum in Altenburg in Thrungia. Numerous museums hold his vessels in their collections.
DETAILS
Designer – ERHARD GOSCHALA
Design Period/Year – 1960s
Origin – EAST GERMANY
Styles/Movements – BAUHAUS; MID-CENTURY MODERN
Materials – CERAMIC
Colors – BROWN, BEIGE, BURNT ORANGE
Condition – Very good original condition. May show minor signs of wear consistent with age and use.
Dimensions – 5" DIAM. × 10 ½" H