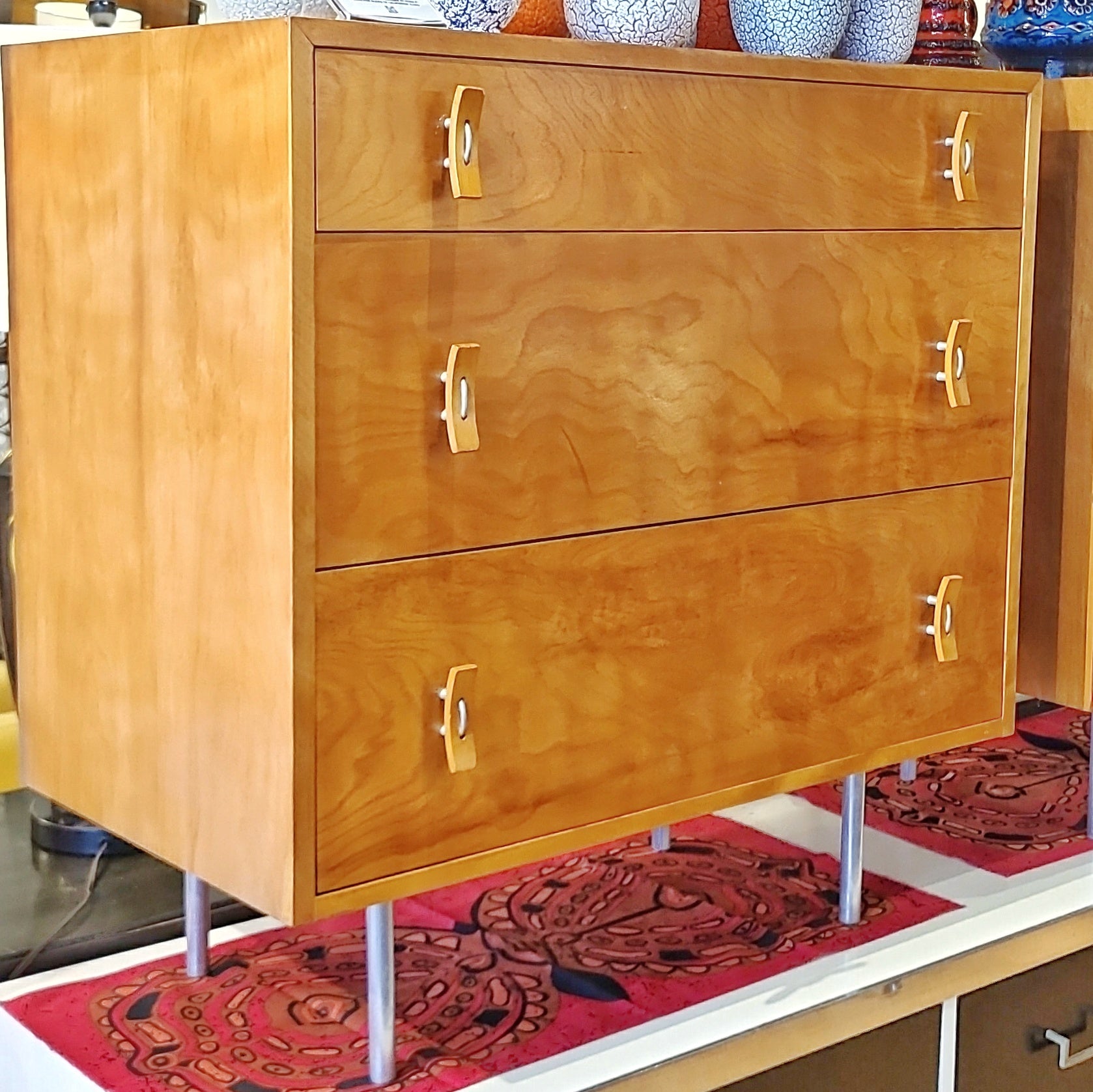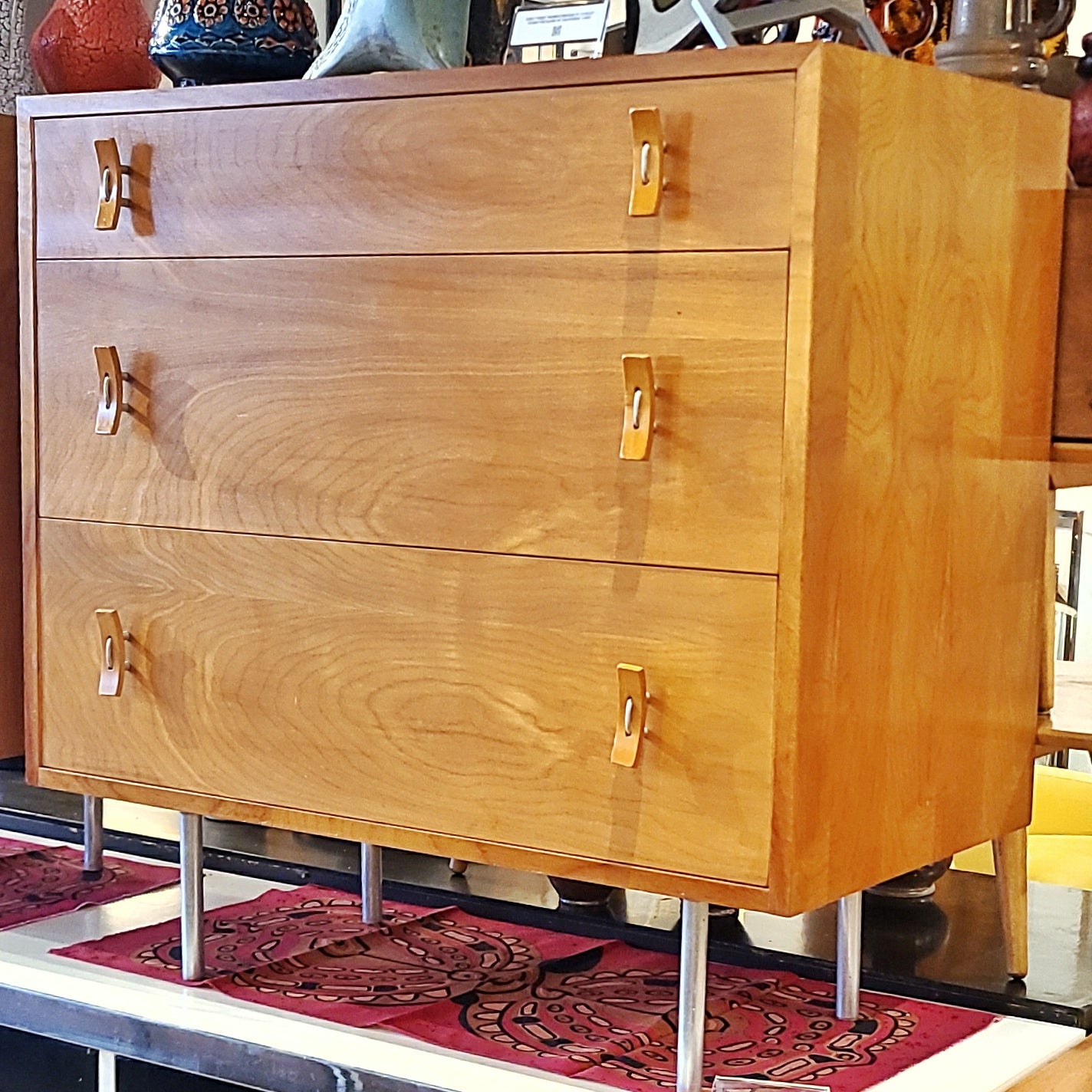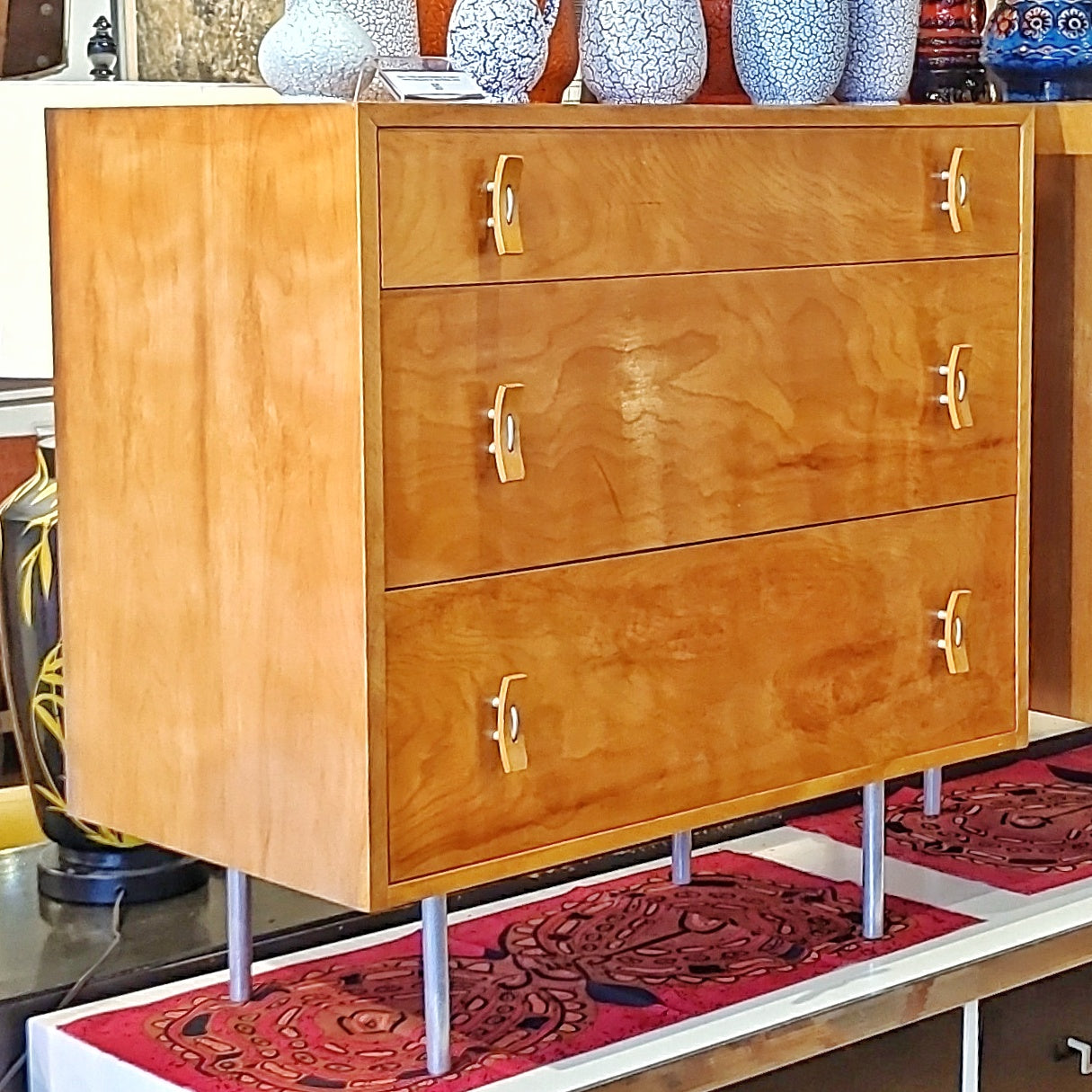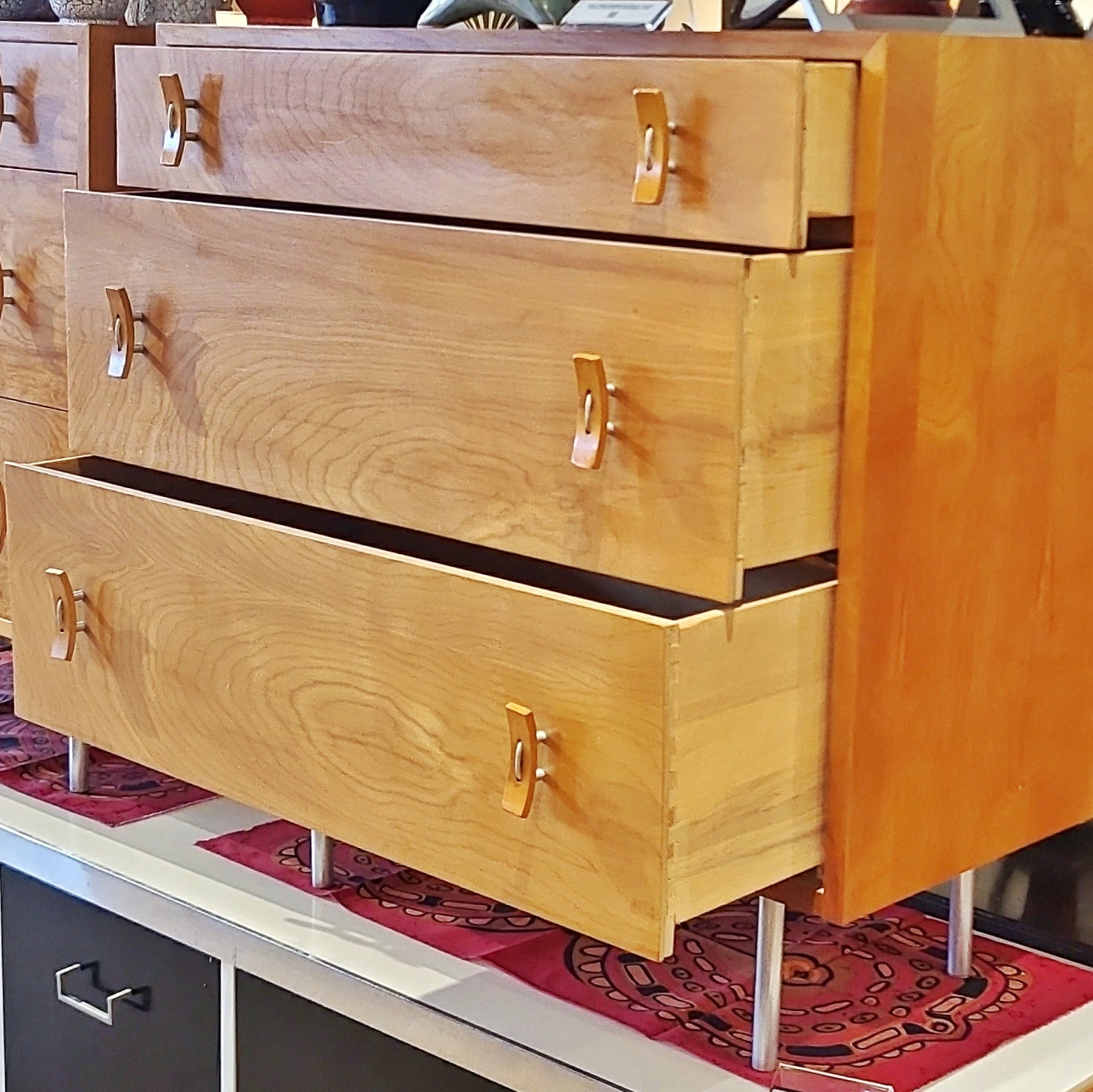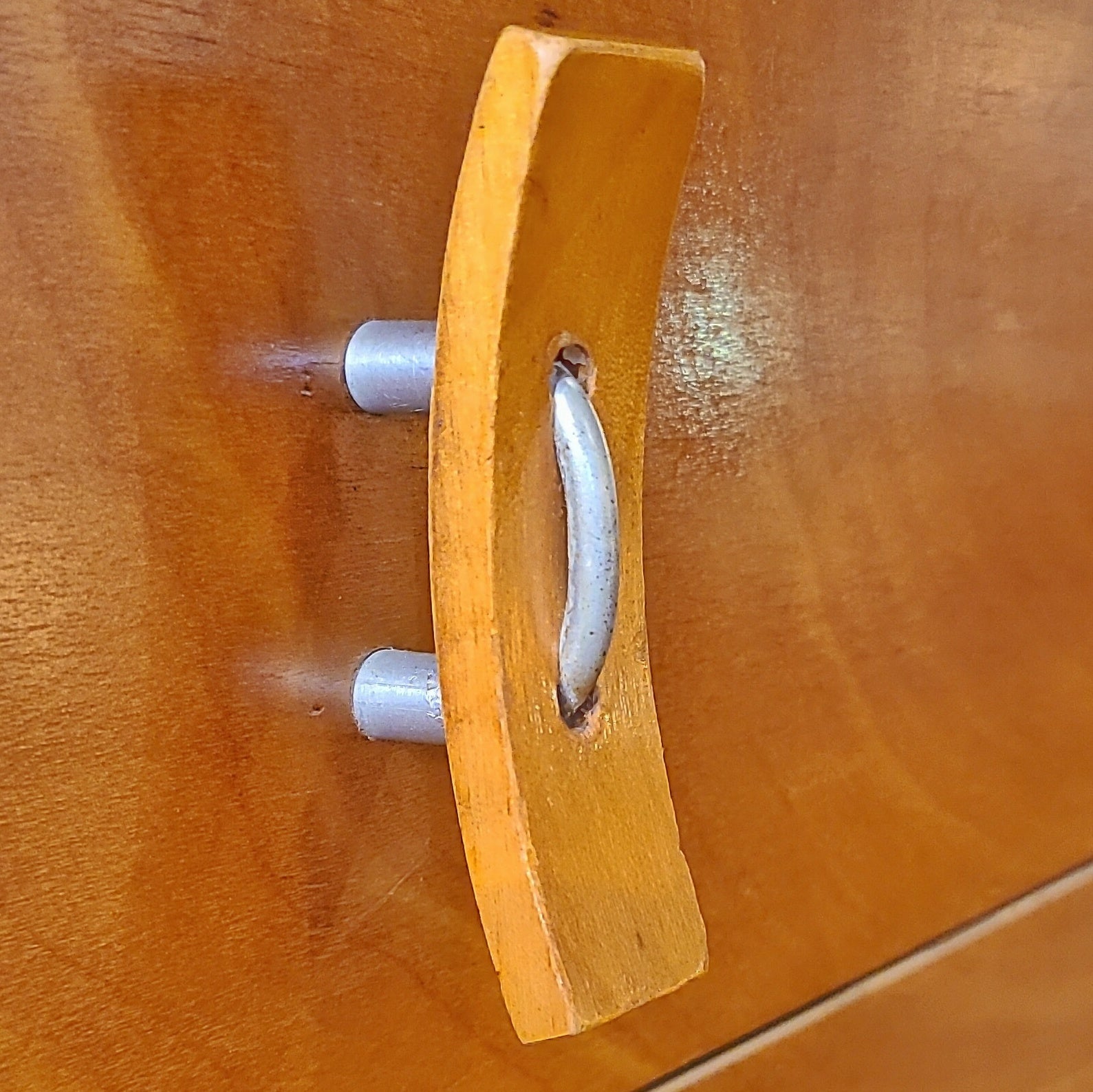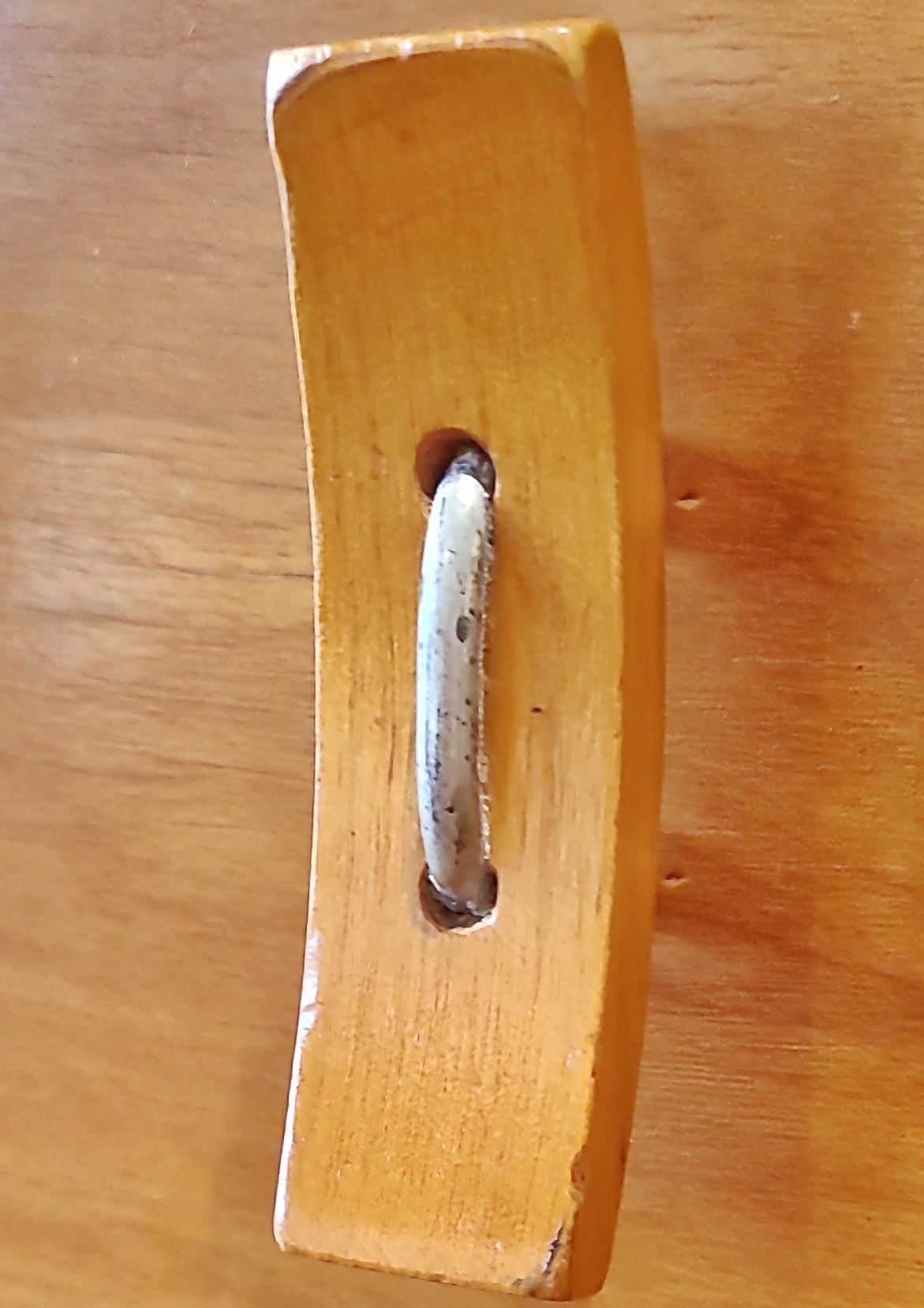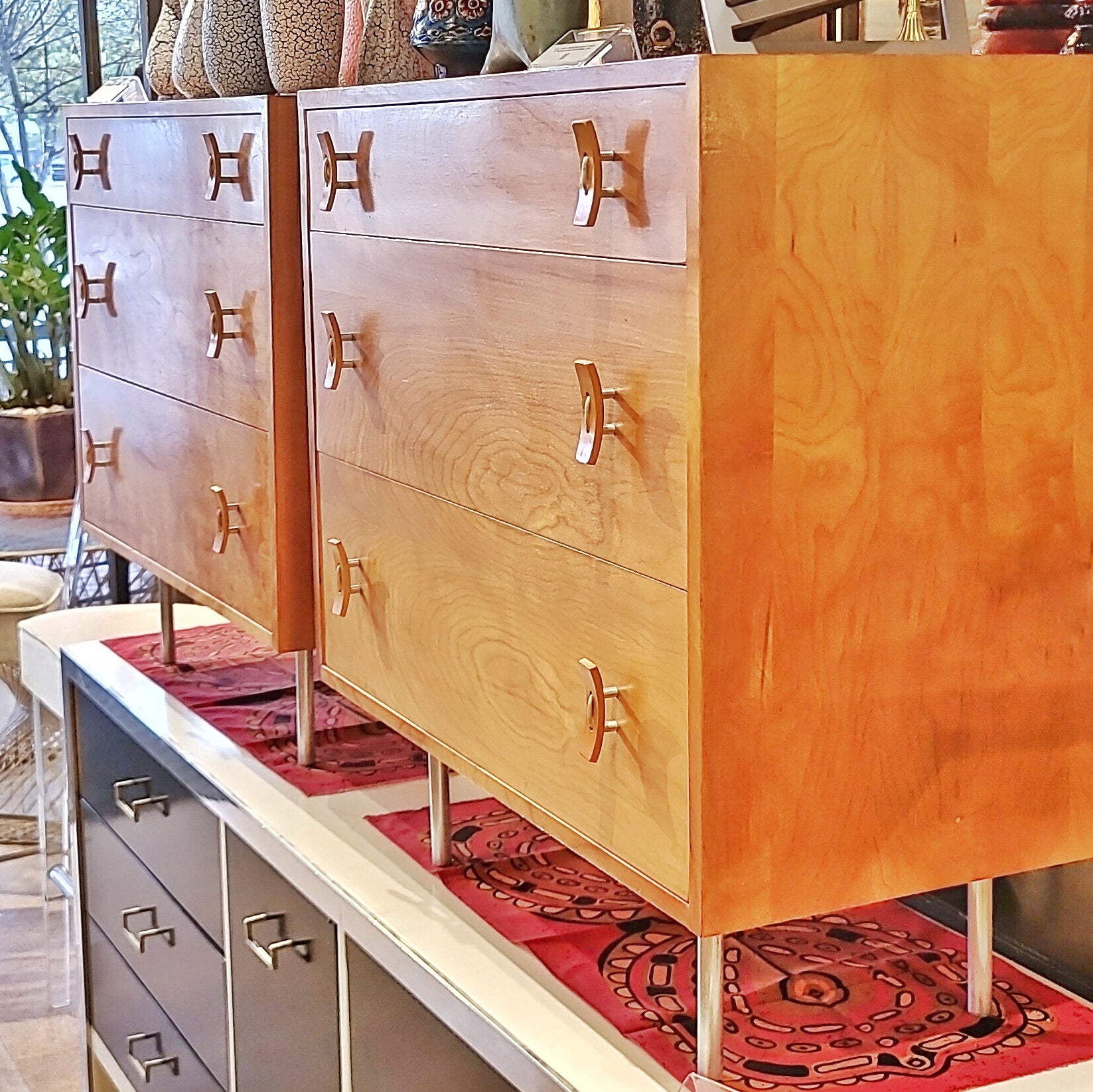 EARLY THREE-DRAWER DRESSER BY STANLEY YOUNG FOR GLENN OF CALIFORNIA
CONTACT US HERE ABOUT THIS ITEM.
An early three-drawer dresser designed in the early 1950s by Stanley Young for Glenn Of California.  The simple, unadorned lines, blond maple veneer, and distinctive curved wood and metal drawer pulls distinguish it as an early entry in the history of the California Modern movement.  There are two available separately. 
Glenn of California was a furniture company founded by Stanley Young and based in Arcadia, California.  Answering the demand for modern design in the booming post World War II American economy, Glenn of California was at the forefront of a new West Coast modernist design movement in the 1940s, 50s, and 60s.  While there isn't a great deal of easily found information about Glenn of California, it is known that Stanley Young cemented their place in the history of American Modernism when he hired furniture designer Milo Baughman in 1948.  With a penchant for simple forms and natural materials, predominantly walnut, most of the early Milo Baughman designs for Glenn of California were well-made, elegant, and functional pieces.  These would become the benchmarks of the Baughman-designed pieces successfully marketed as the California Modern collection launched by Glenn of California in 1950.  Along with Baughman, Glenn of California hired several other well-known designers, including Greta Grossman, Paul Laszlo, John Kapel, Robert Baron, John Keal, and Kipp Stewart.  These designers would create furniture that would exemplify a distinctive West Coast Modern style that was accessible and relatively affordable.
Details
Dimensions

32.75ʺW × 18ʺD × 32.5ʺH
Styles
Original Condition

Original Condition Unaltered
Some Imperfections
Type of item 

Vintage / Antique / Used
Brand
Designer
Period

1950s
Place of Origin

United States of America
Item Type

Vintage, Antique or Pre-owned
Materials

Maple
Metal
Condition

Good Condition, Original Condition Unaltered, Some Imperfections
Color

Goldenrod
Condition Notes

 Use