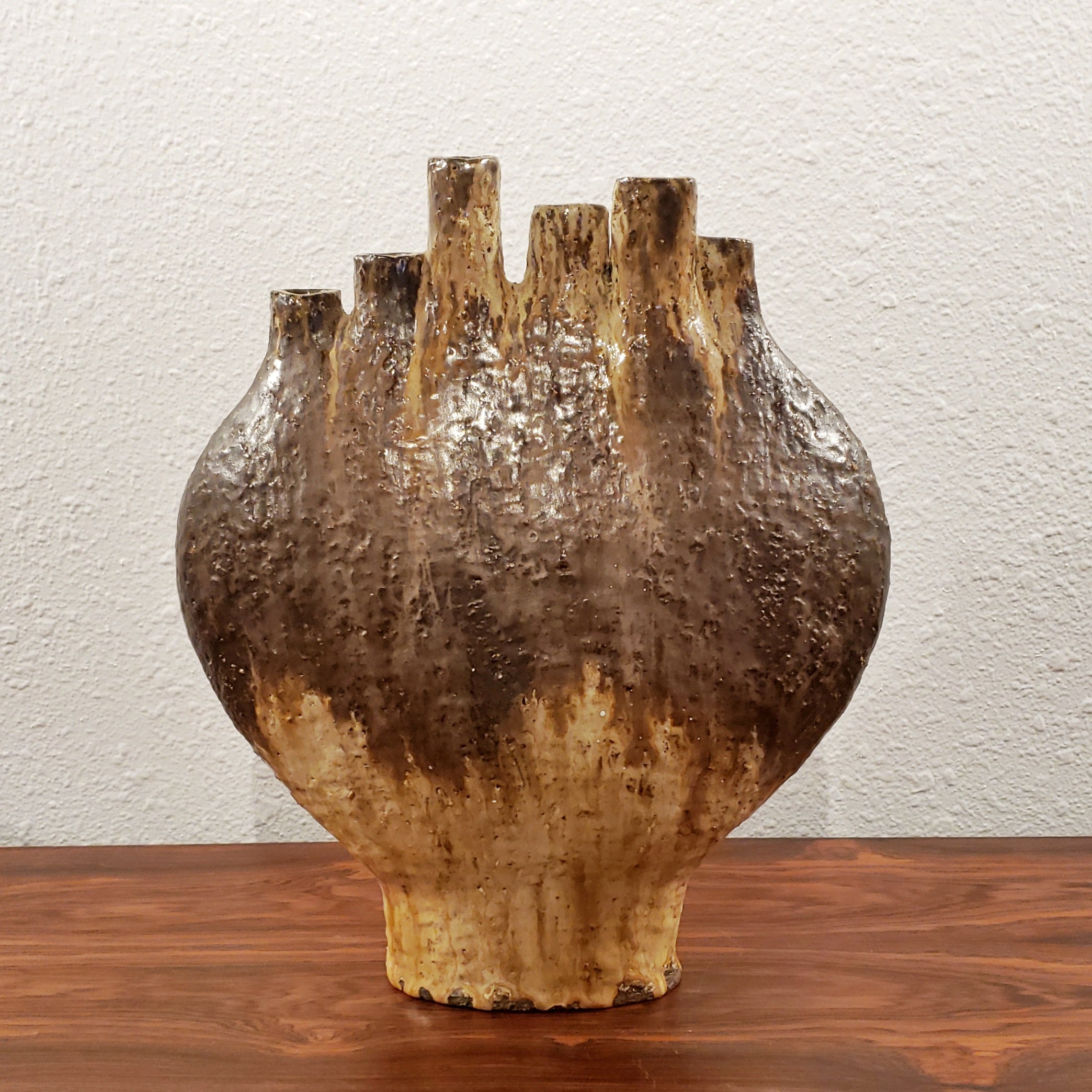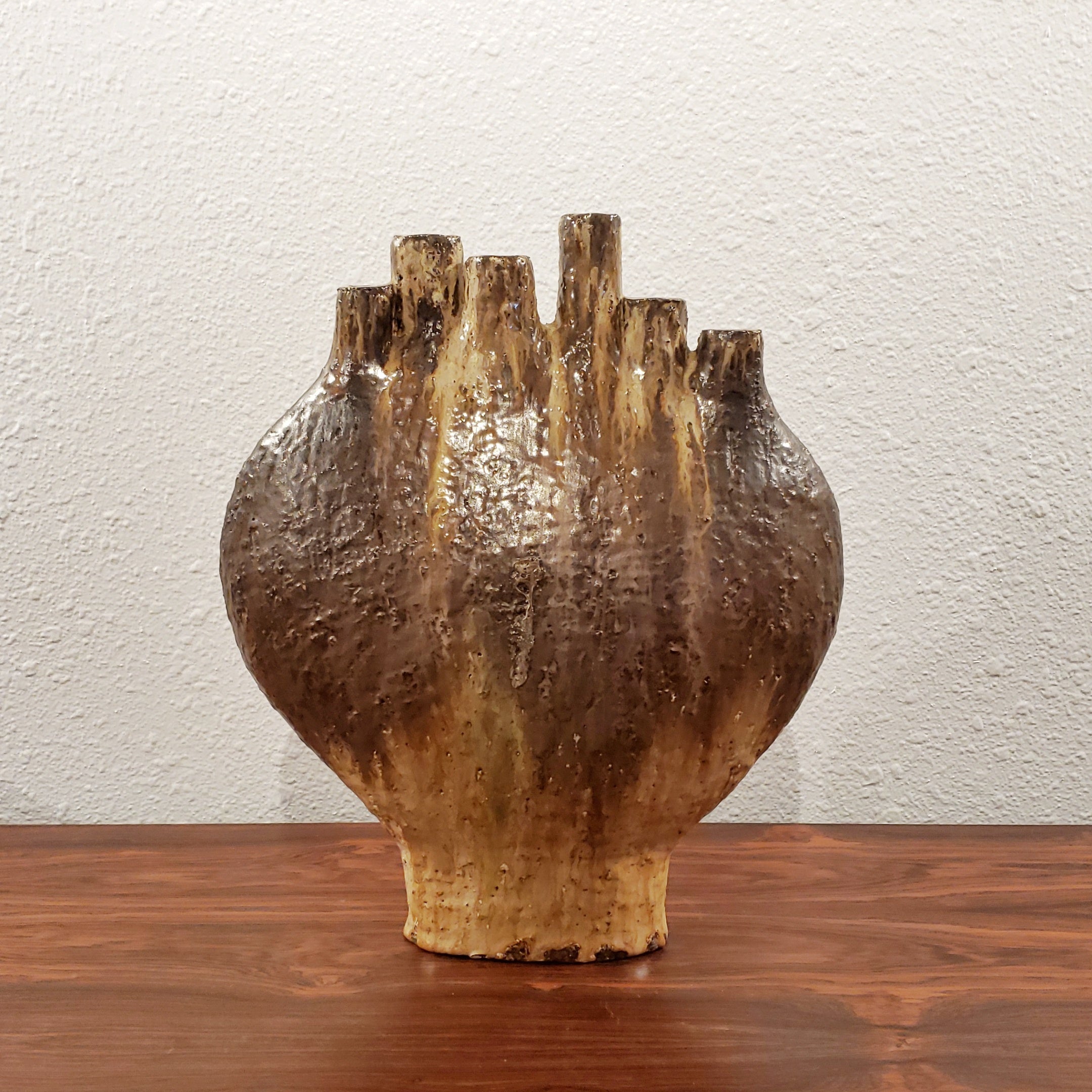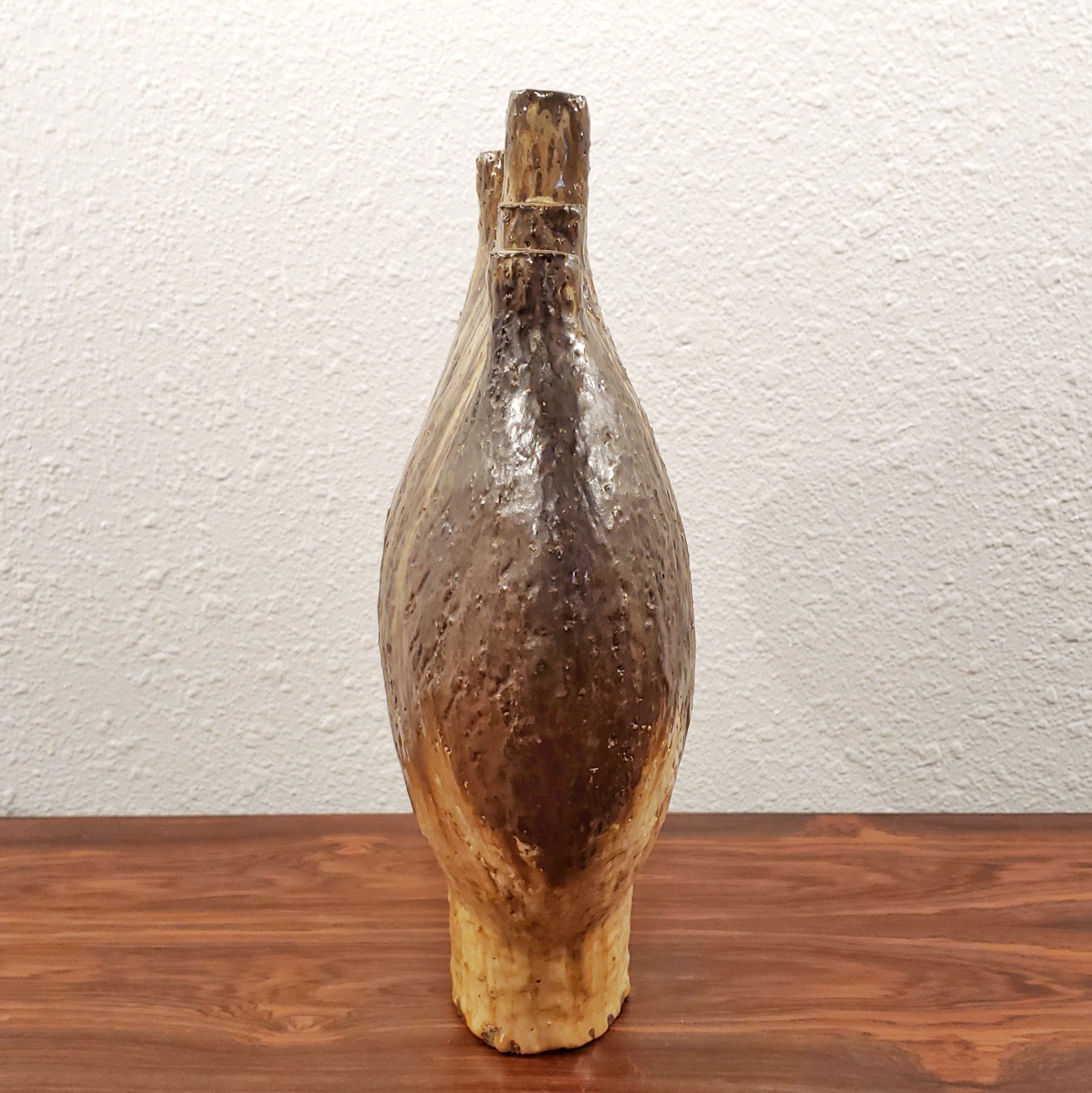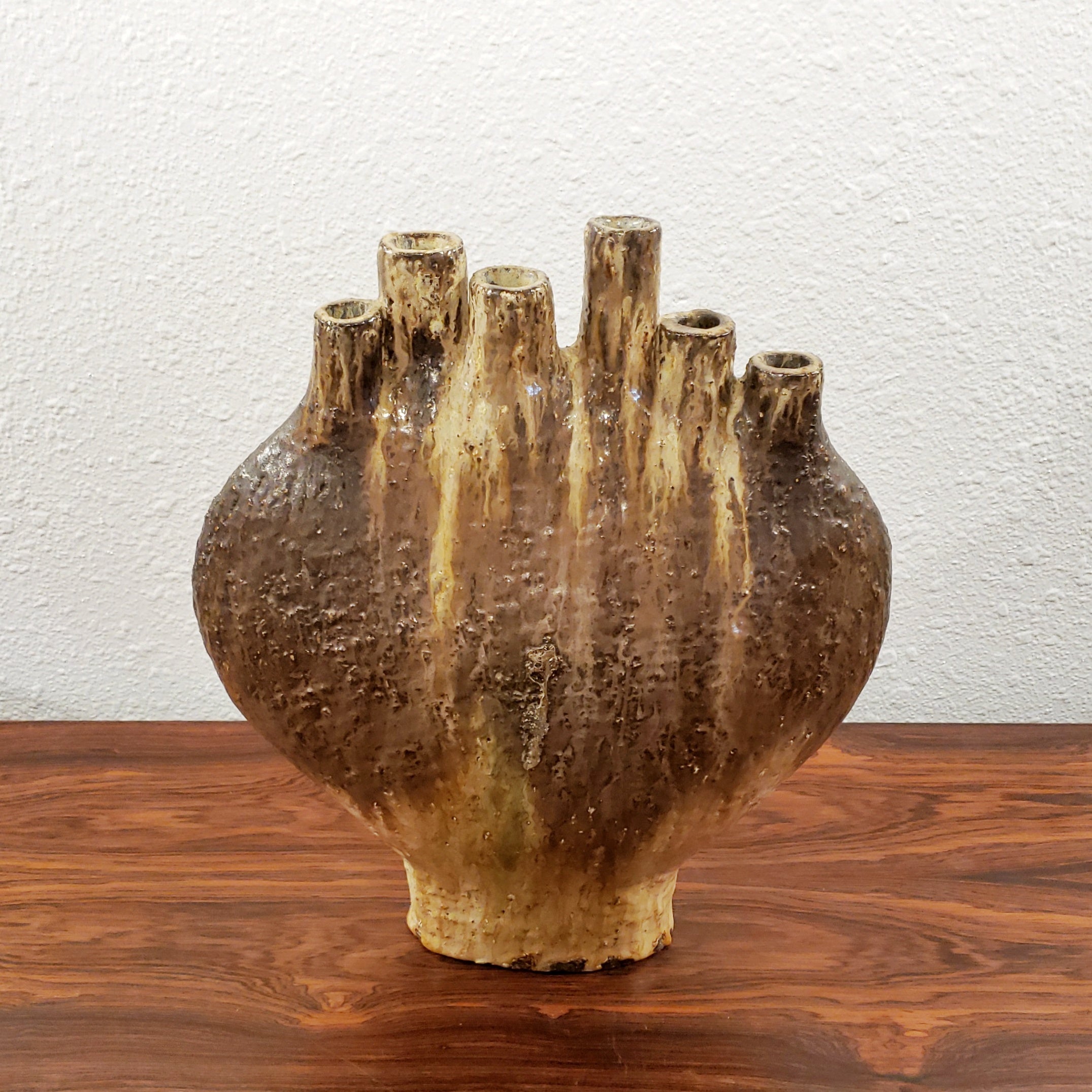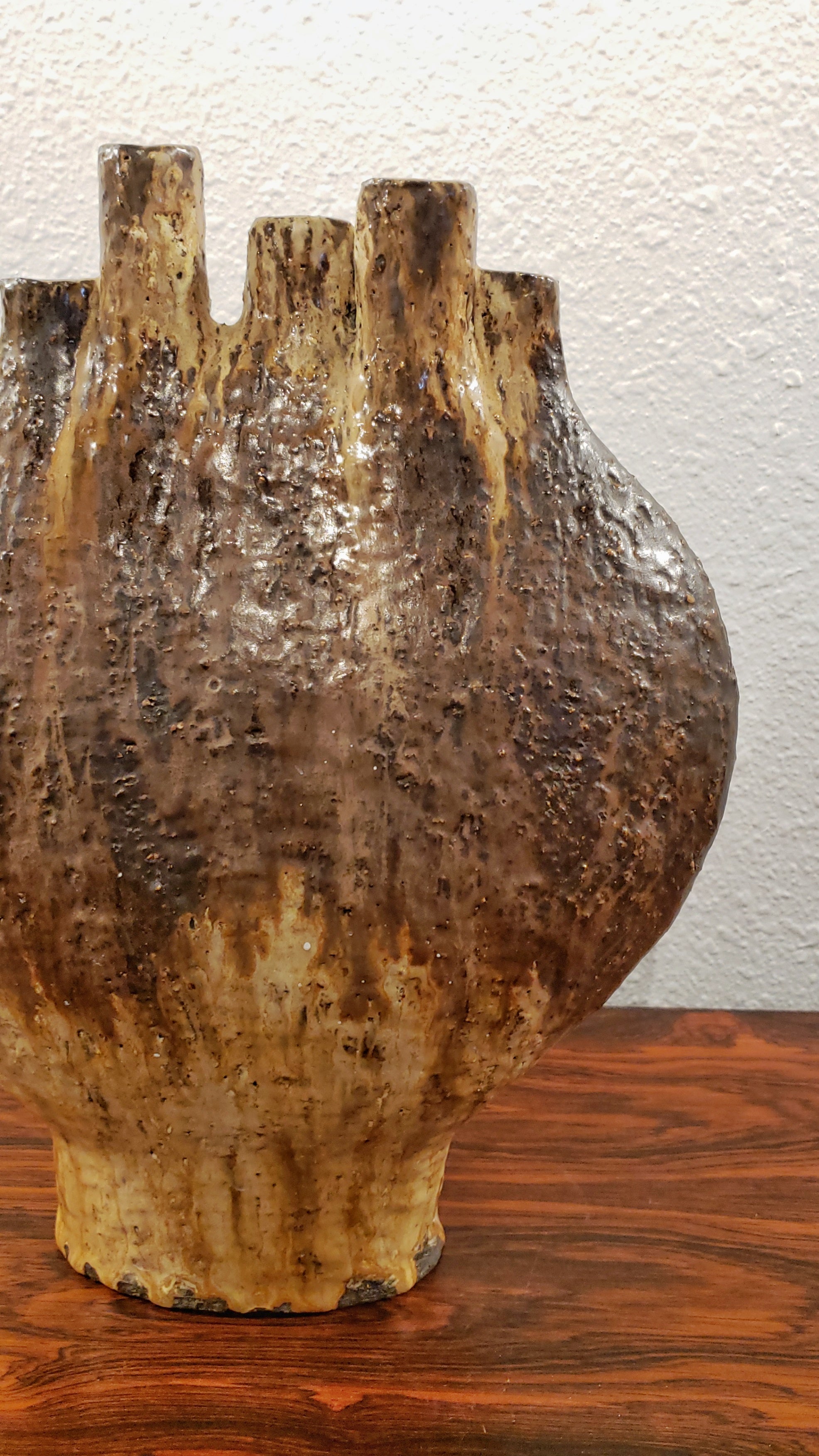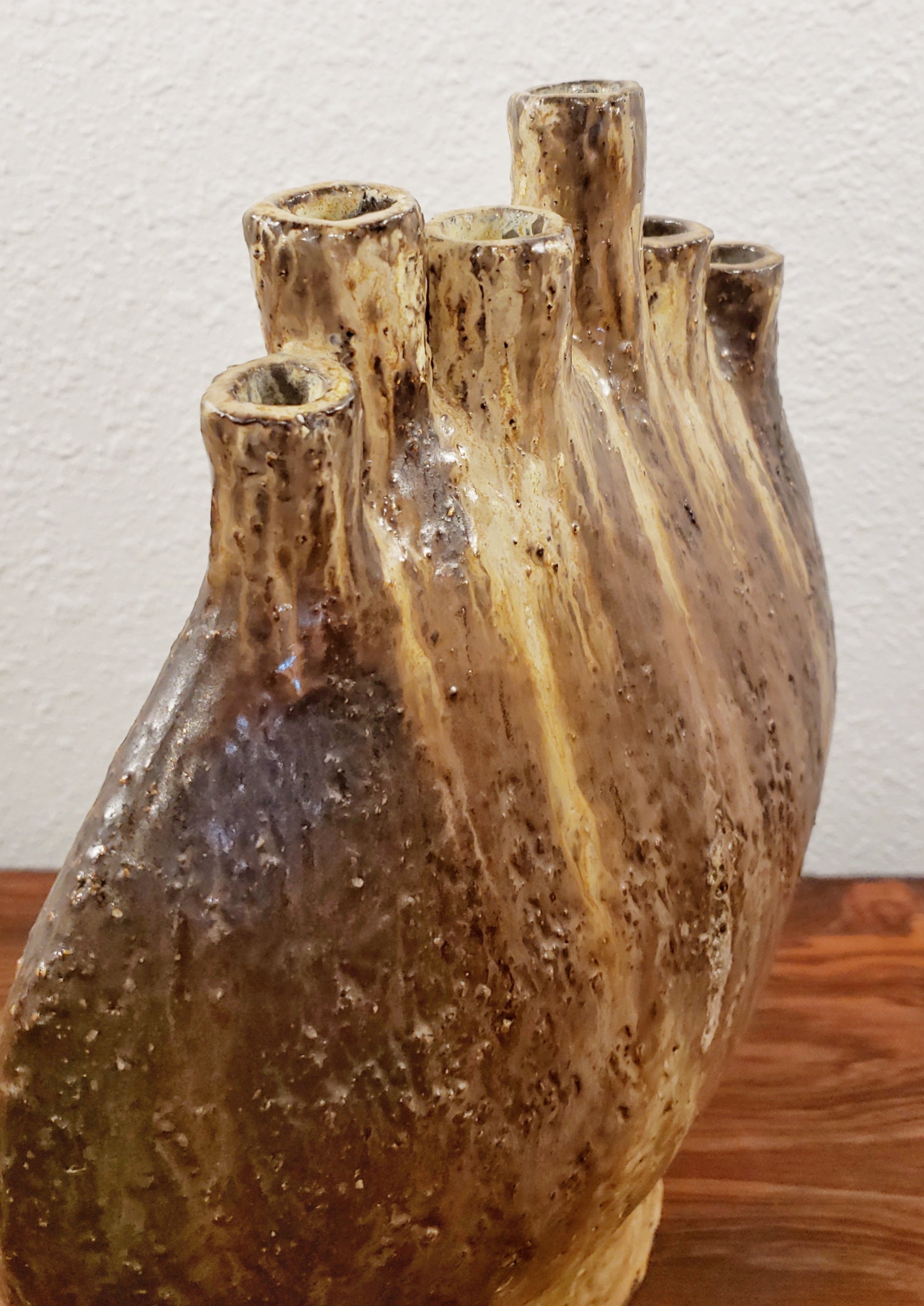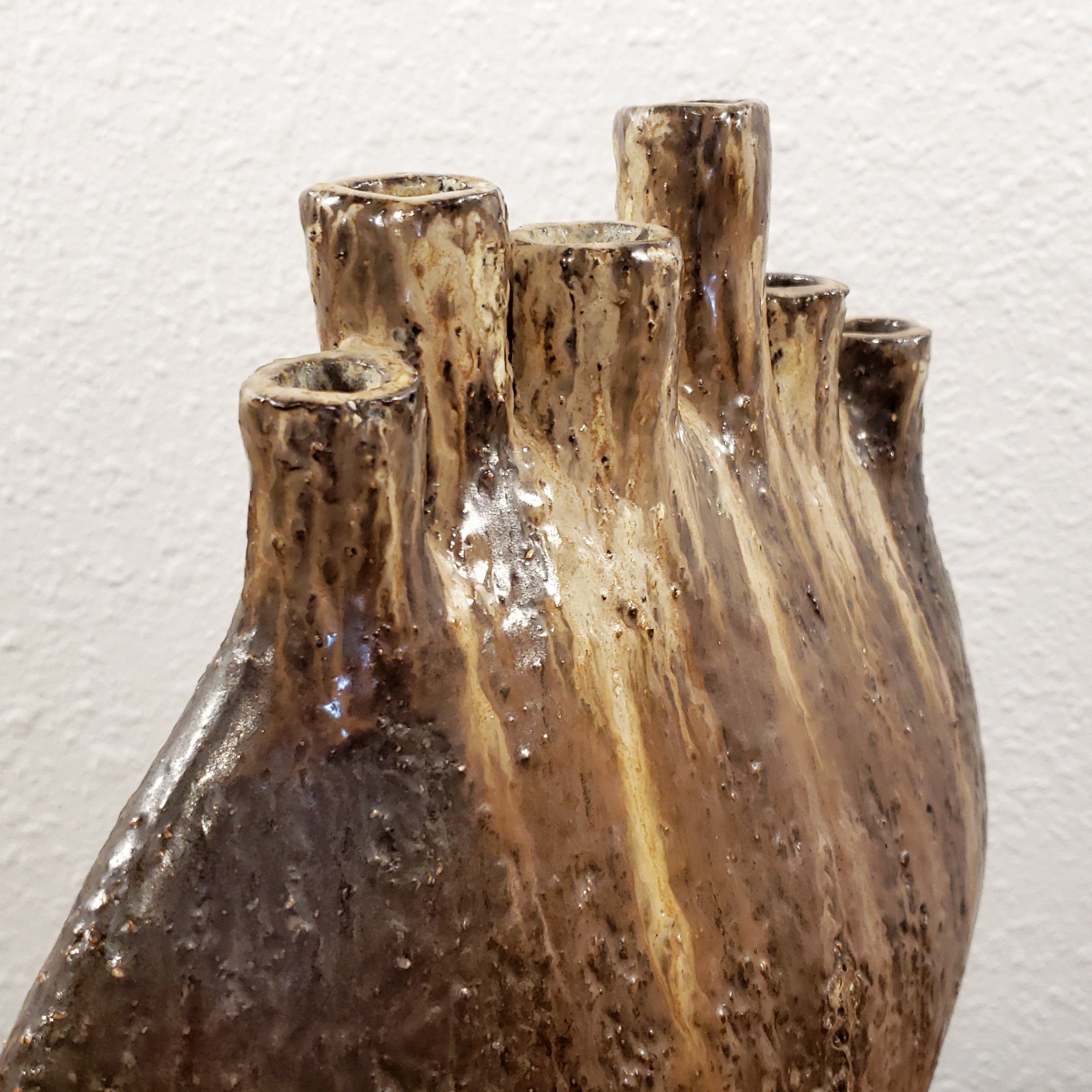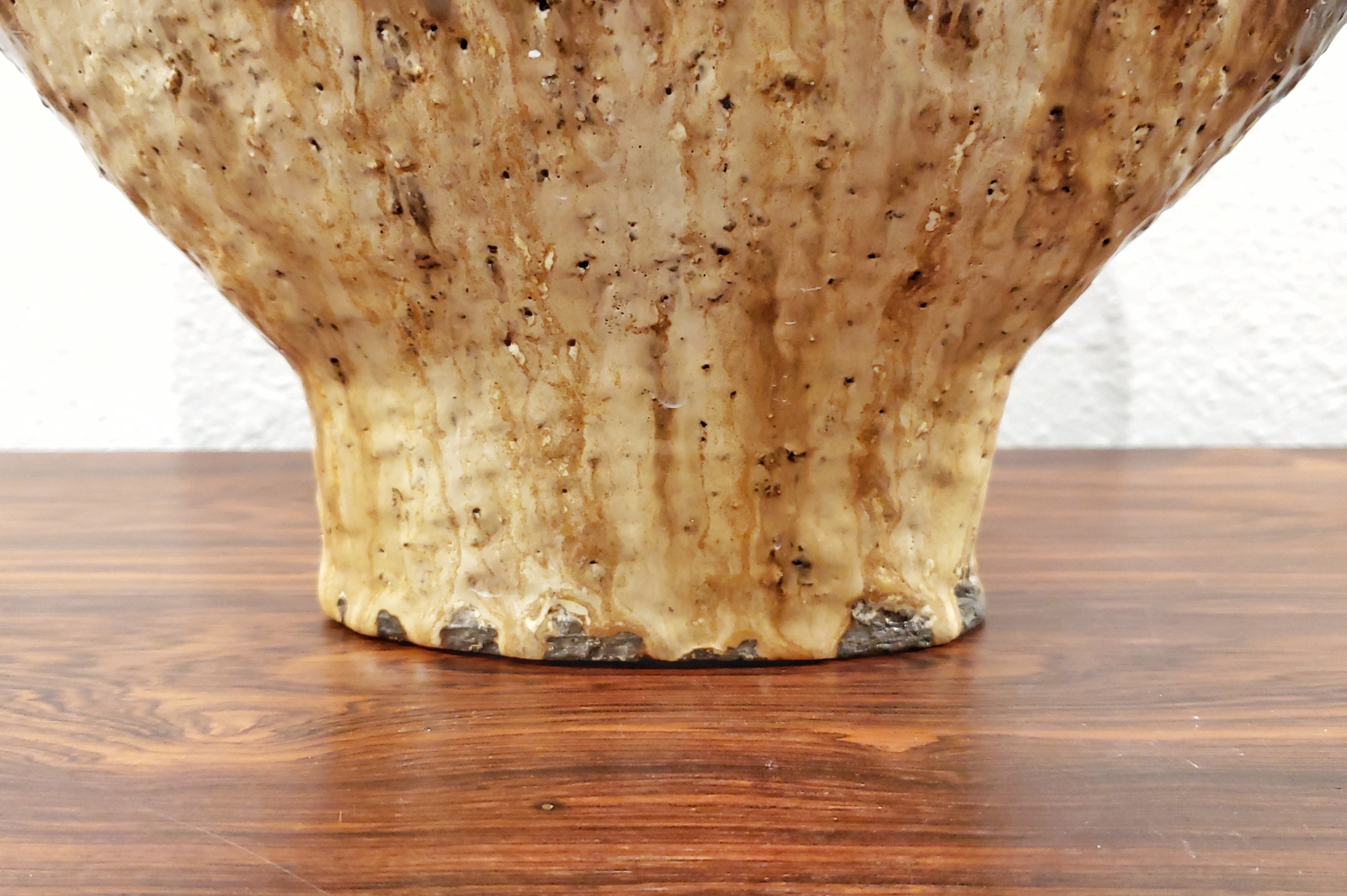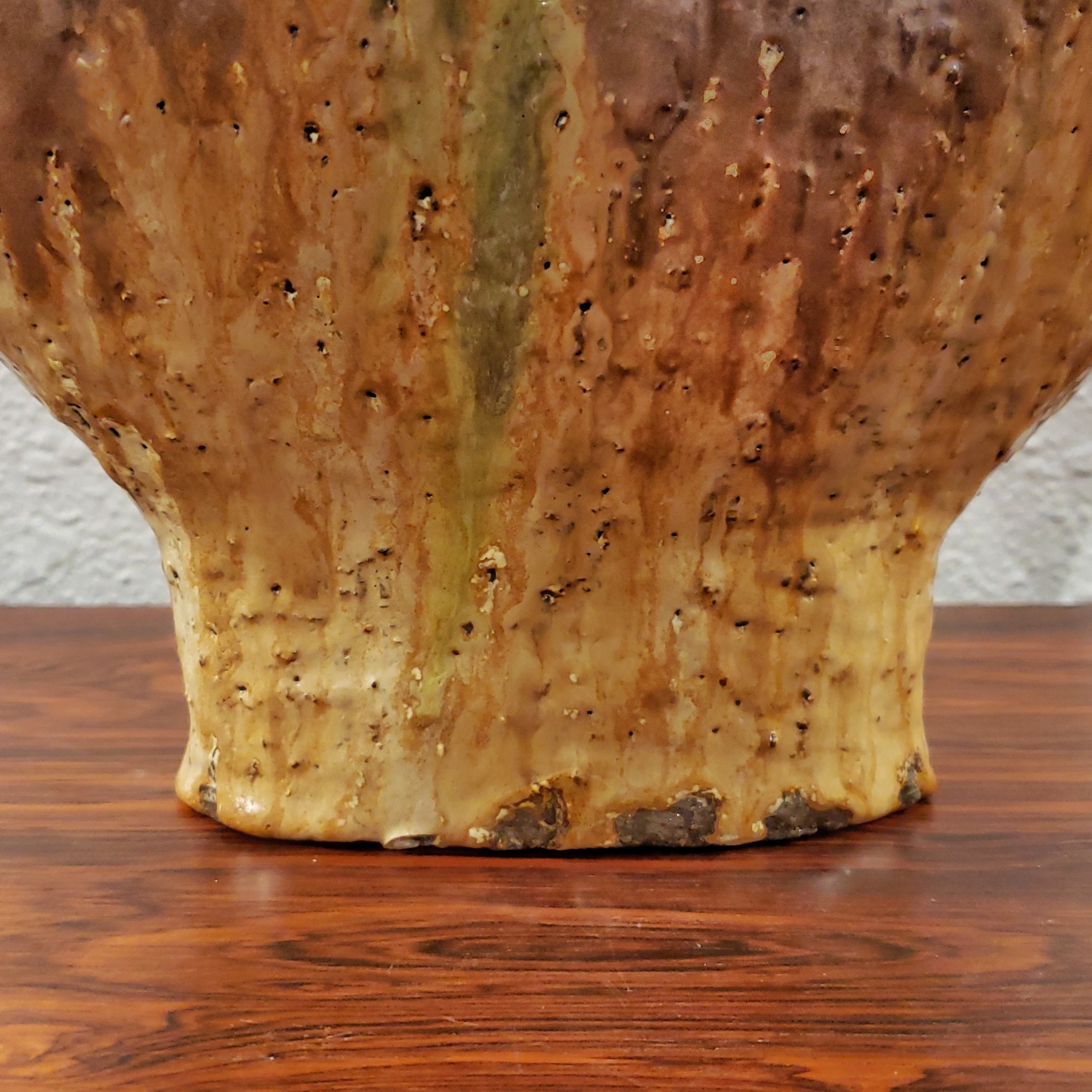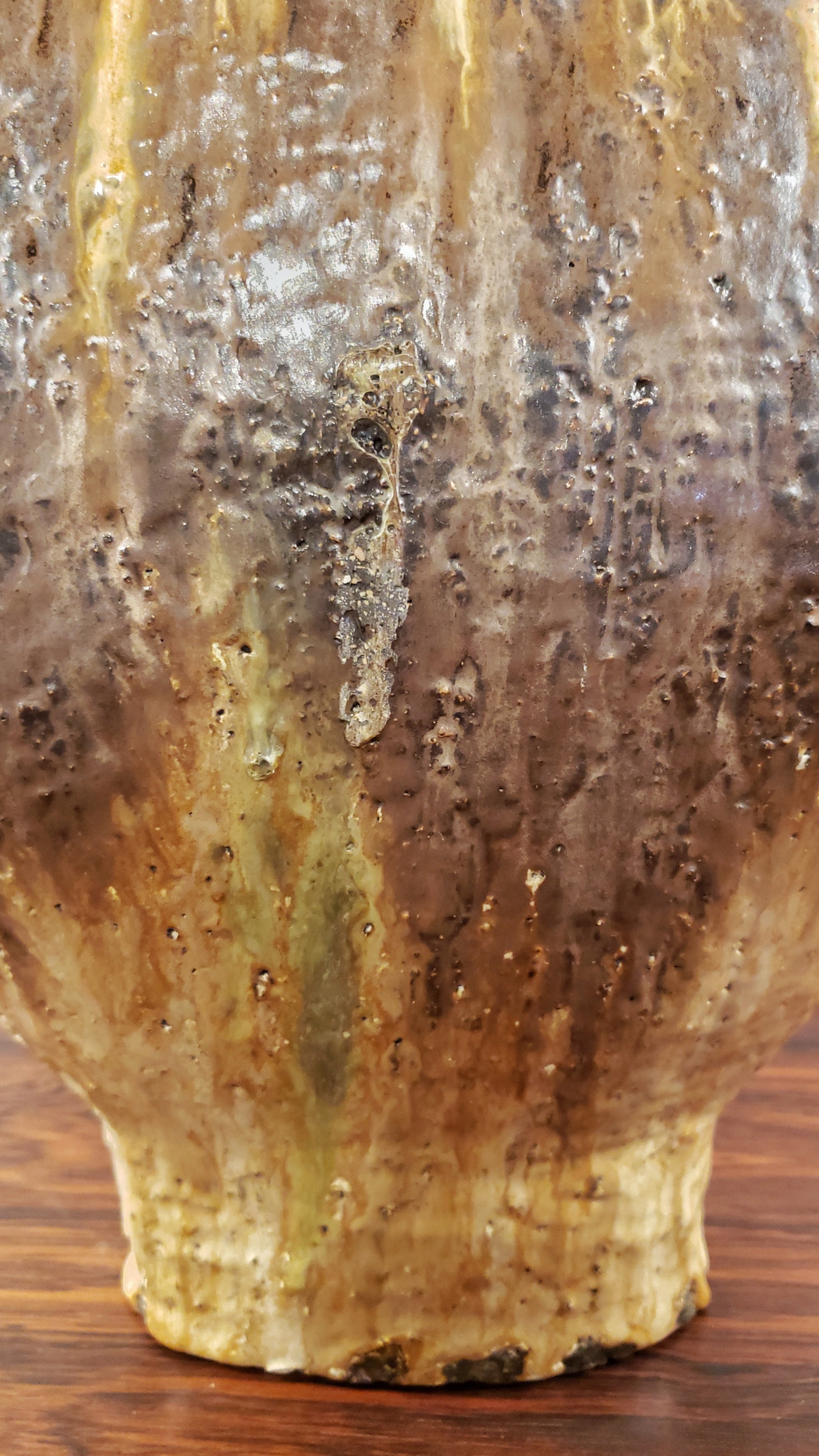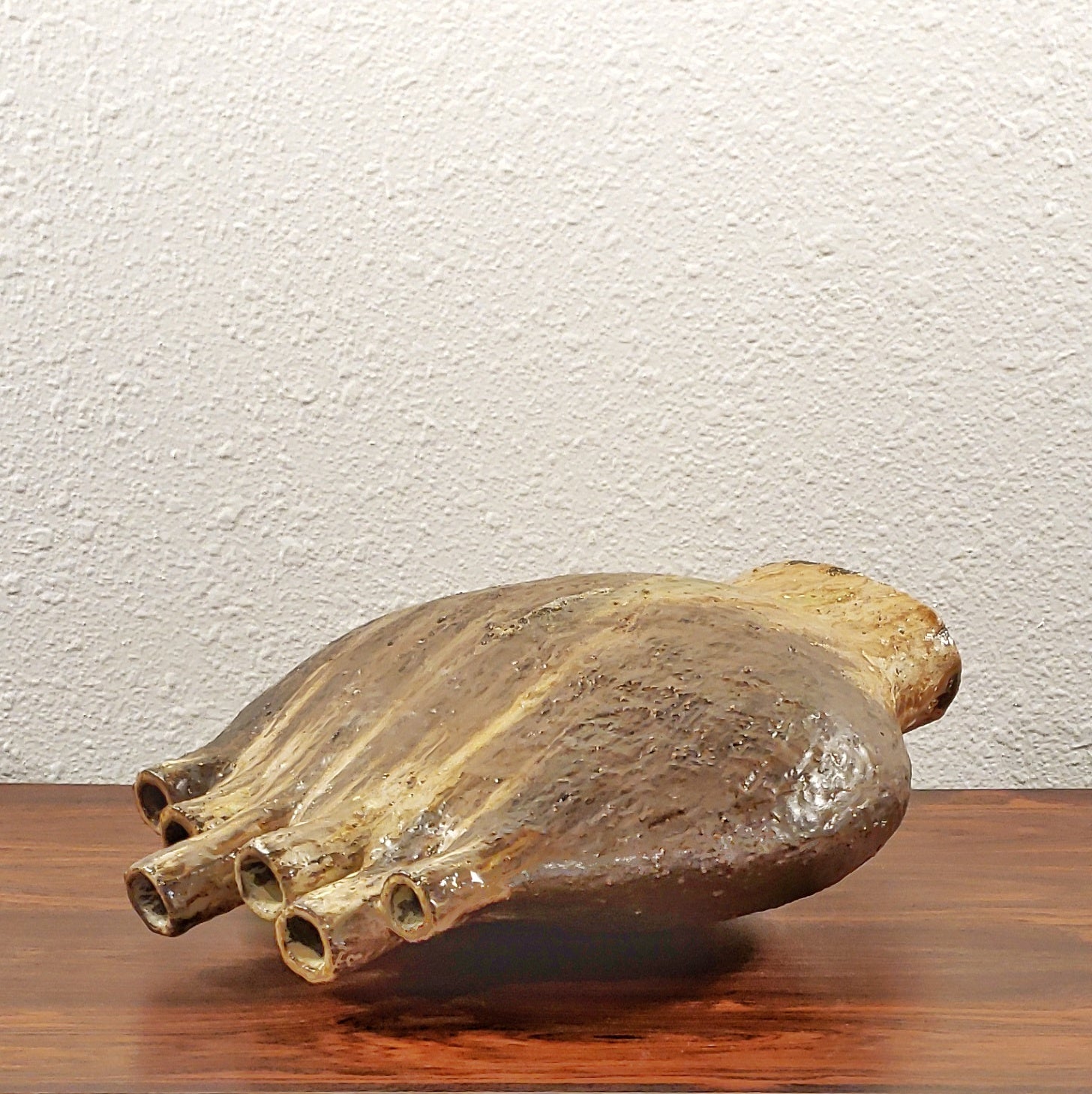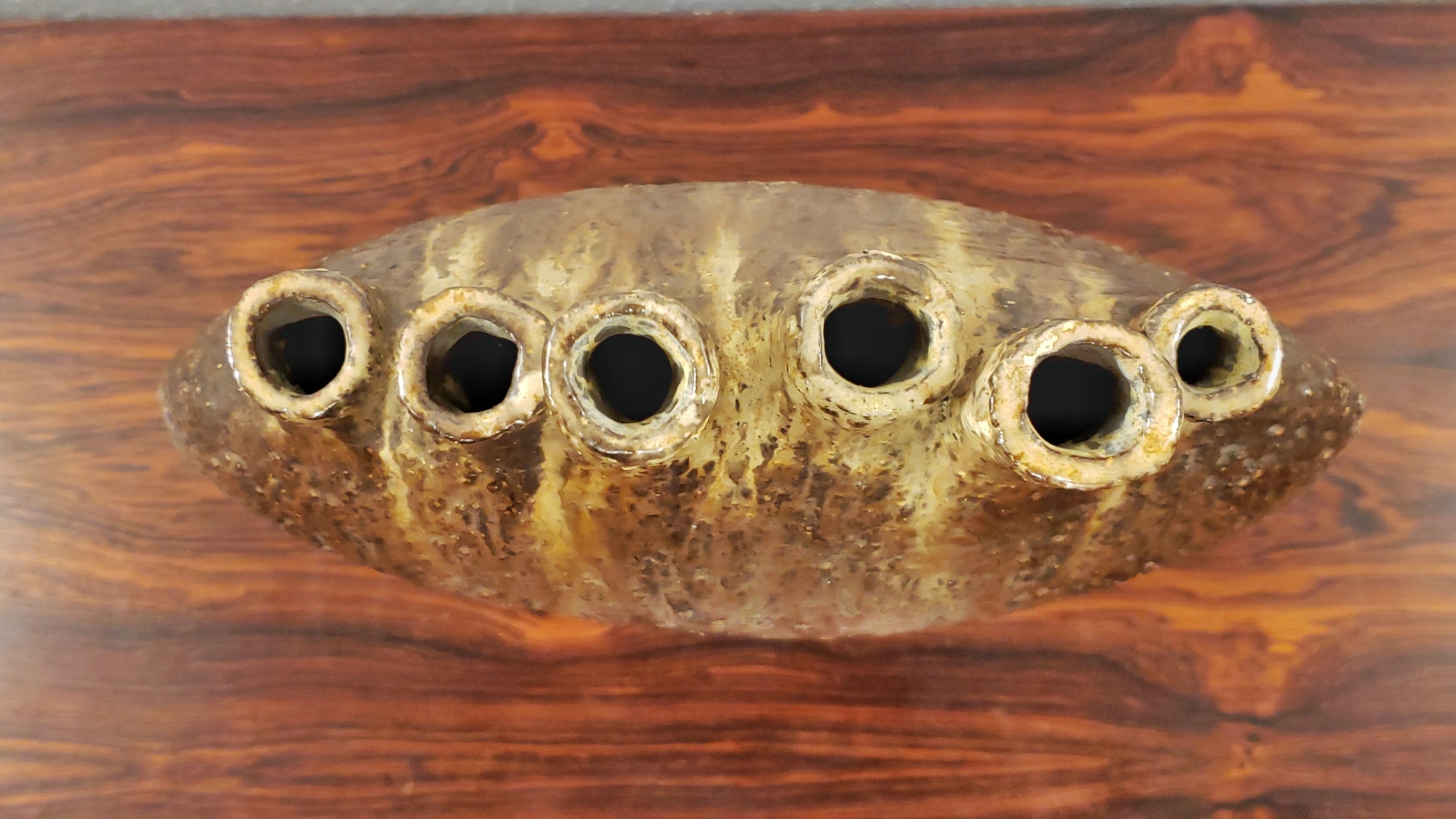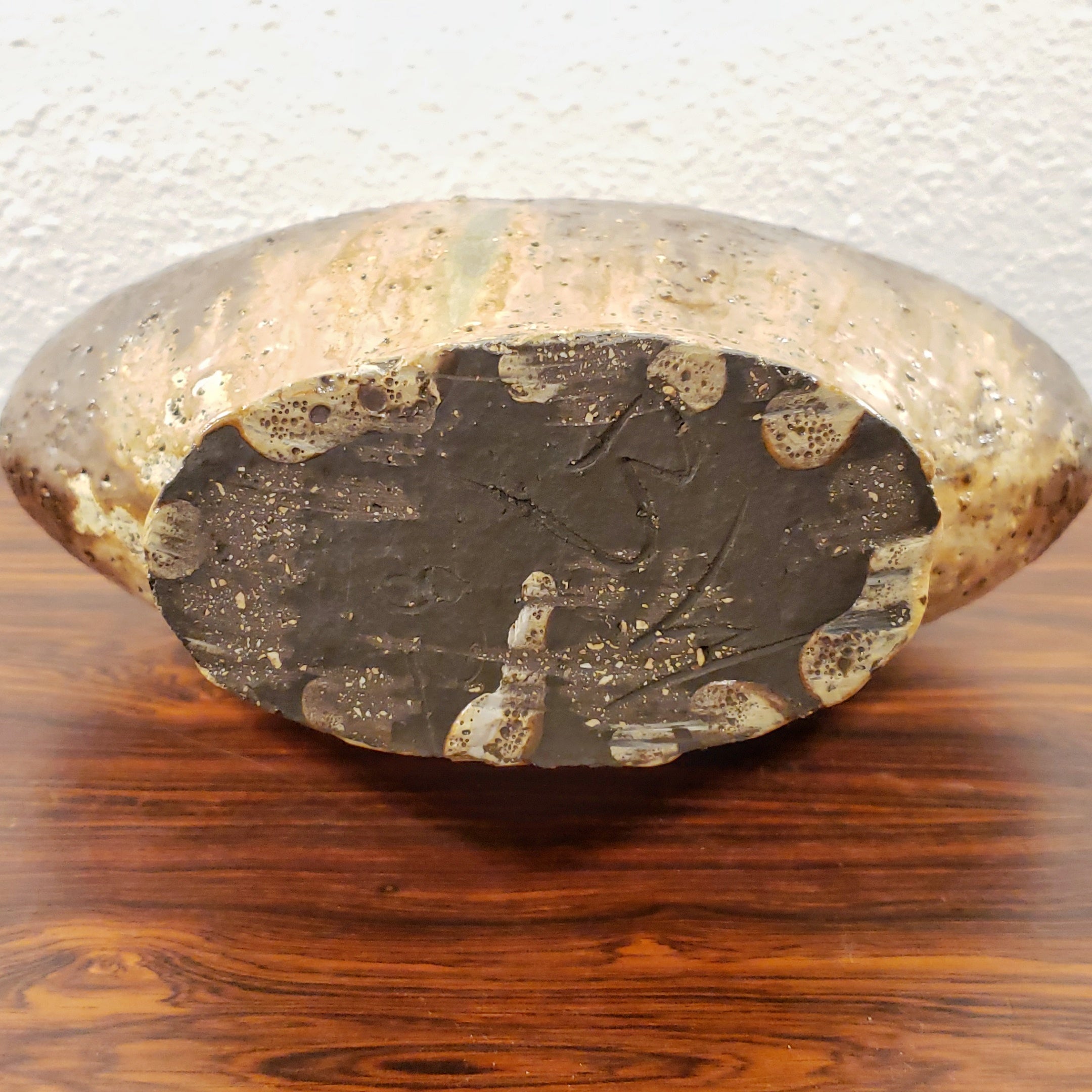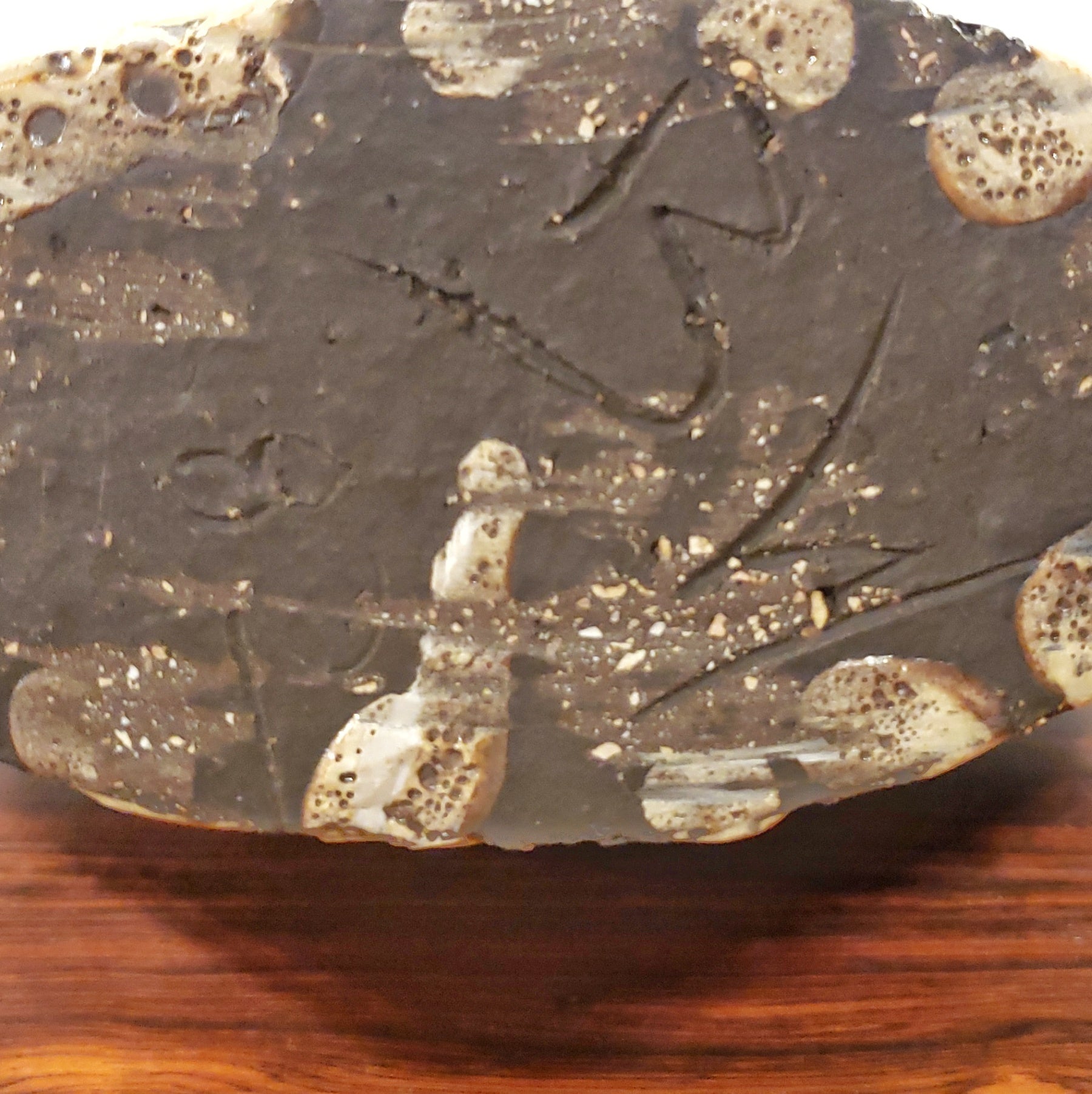 ULM STUDIO POTTERY VASE
CONTACT US HERE ABOUT THIS ITEM.
An impressive, hand-built, studio vase with a running, lava-like glaze in mushroom shades—with a hint of green.  The flattened, rounded form is constructed from a dark brown chamotte clay and has six tubular openings at the top, rising from the body to various heights.  The piece is believed to have come from the region around Ulm in southern Germany (home of renowned ceramicist Helmut Schäffenacker) and is marked on the base with the initials "BW."  Dated '82.
Production Year – 1982
Country of Origin – WEST GERMANY
Attribution – MARKED
Materials – CERAMIC
Condition – VERY GOOD (no defects; may show slight traces of use)
Height (cm) – 35.0
Width (cm) – 29.0
Depth (cm) – 13.0