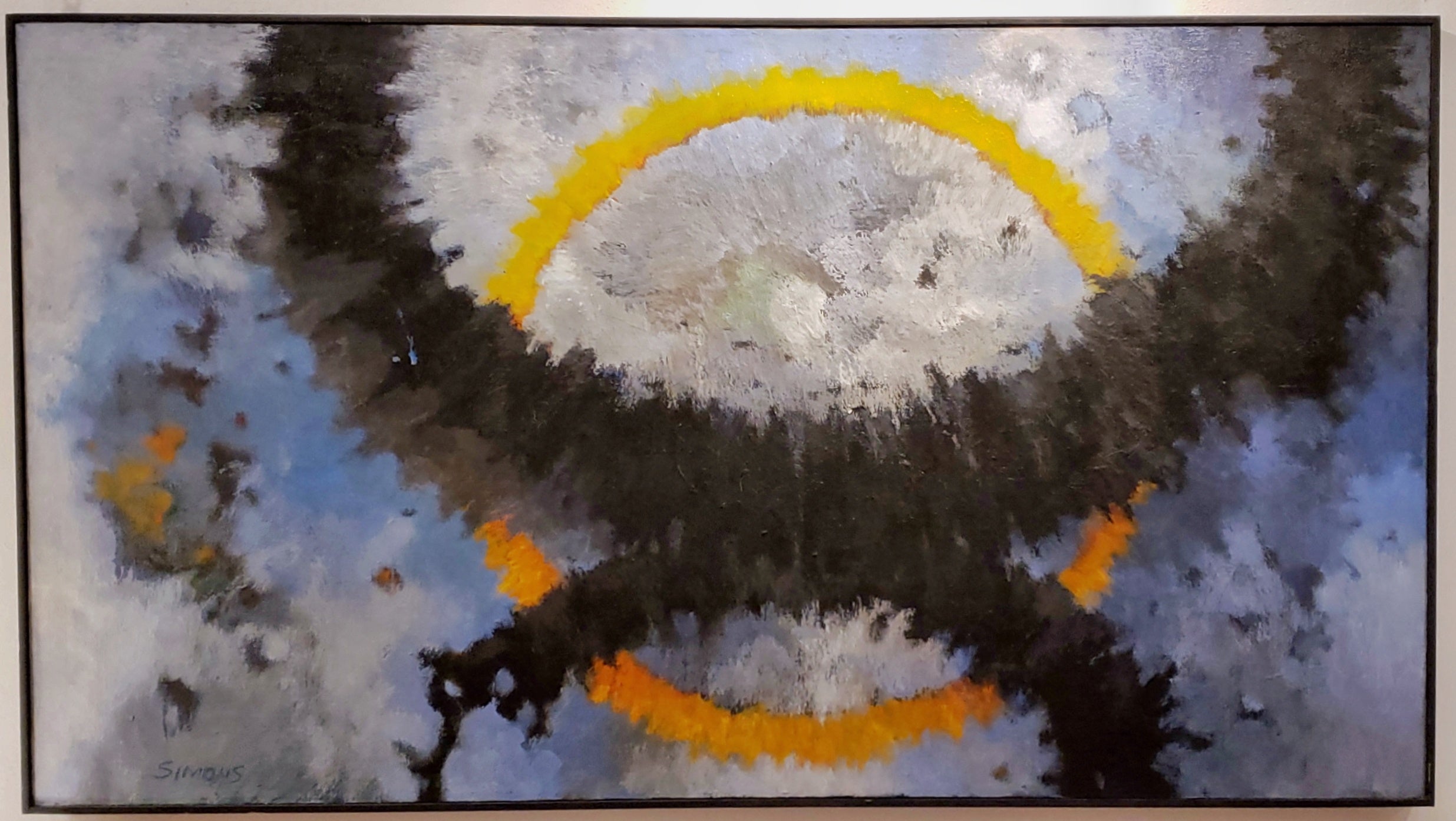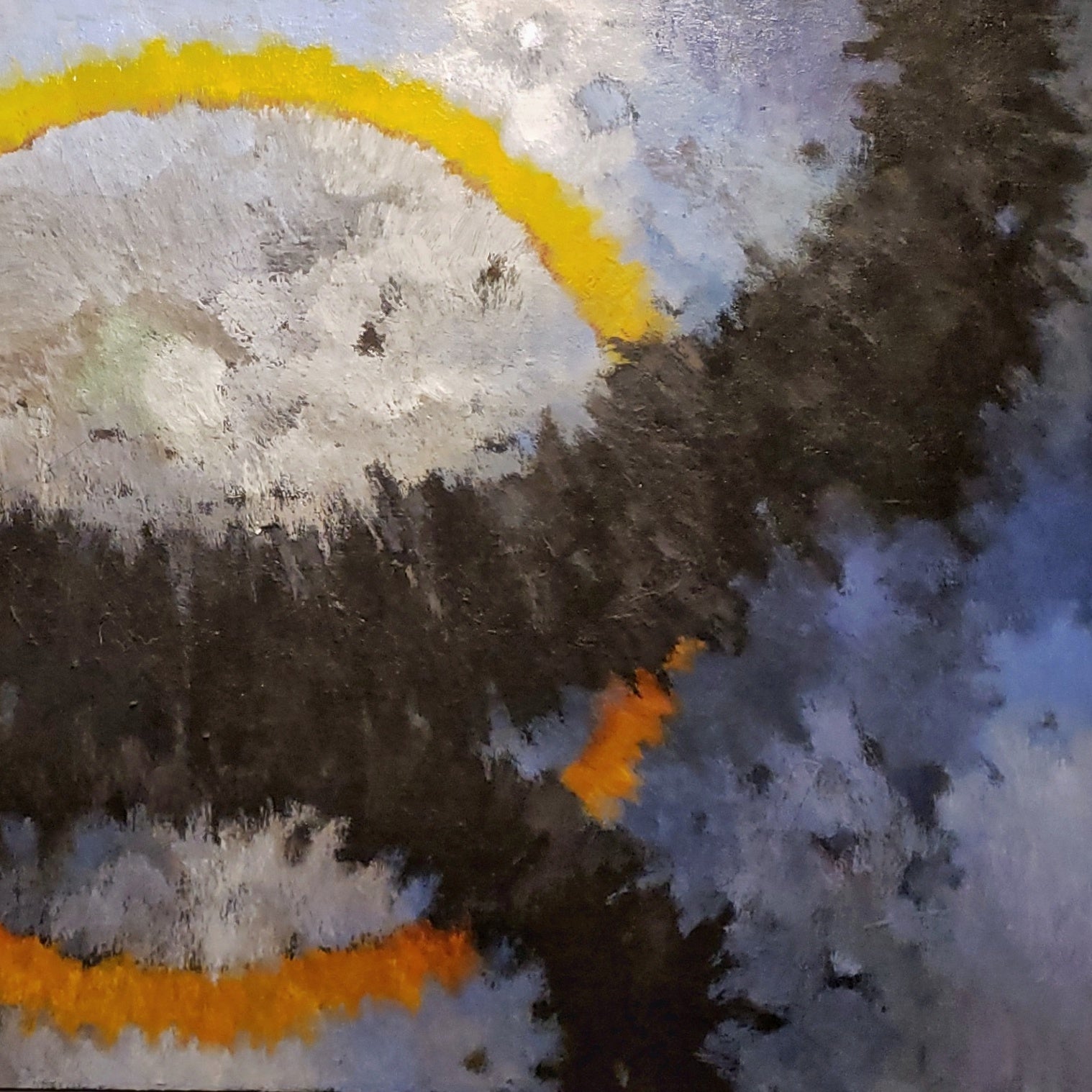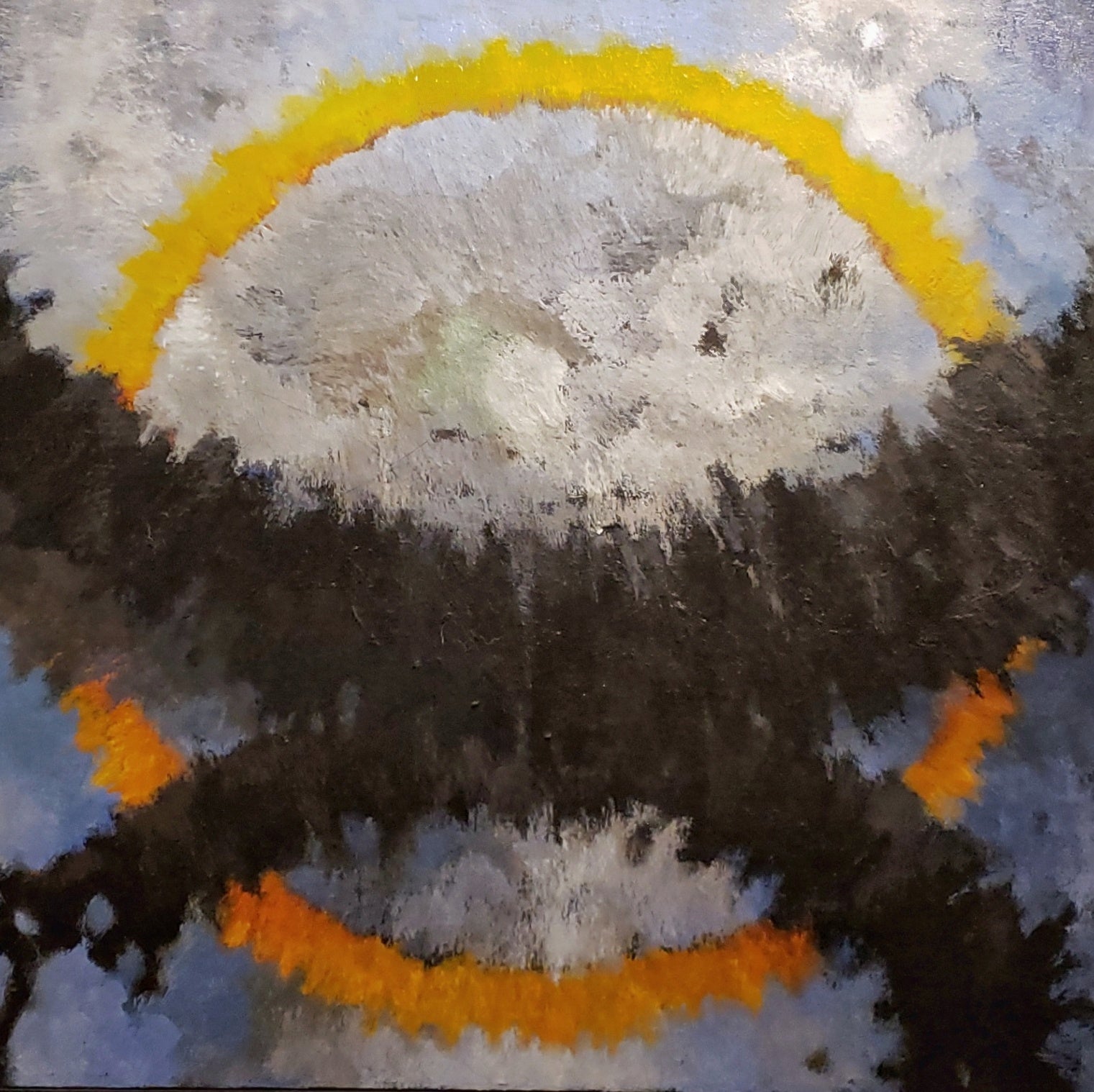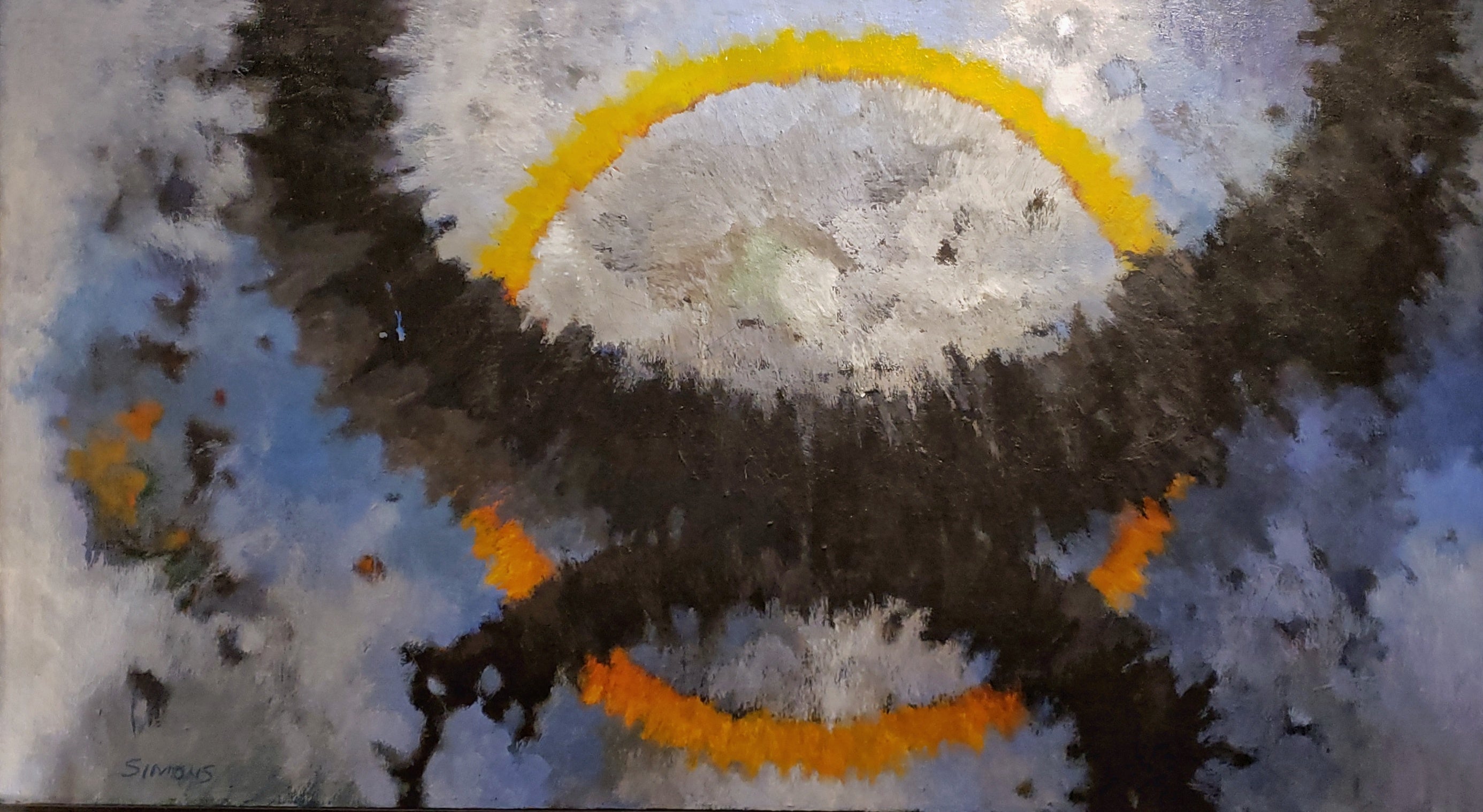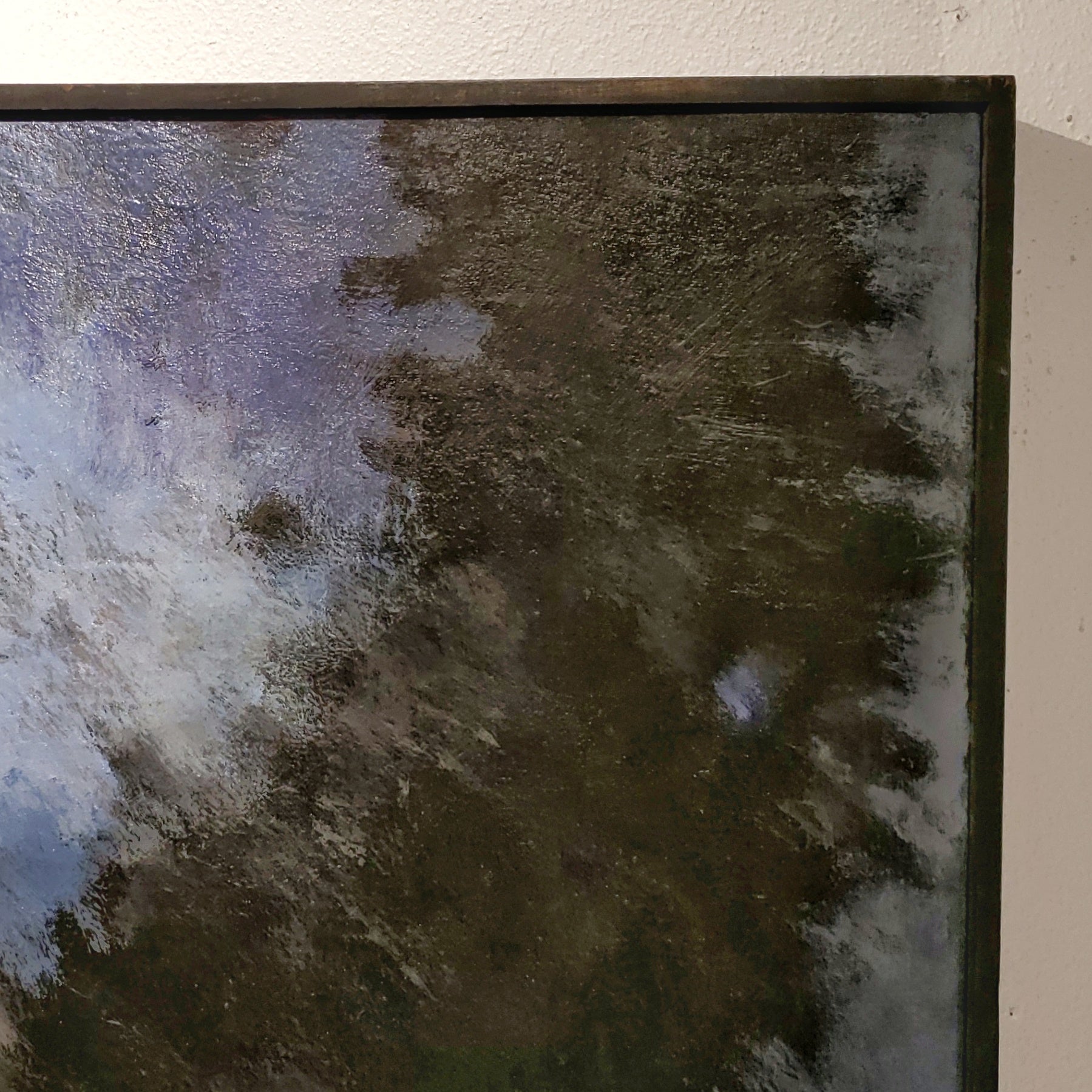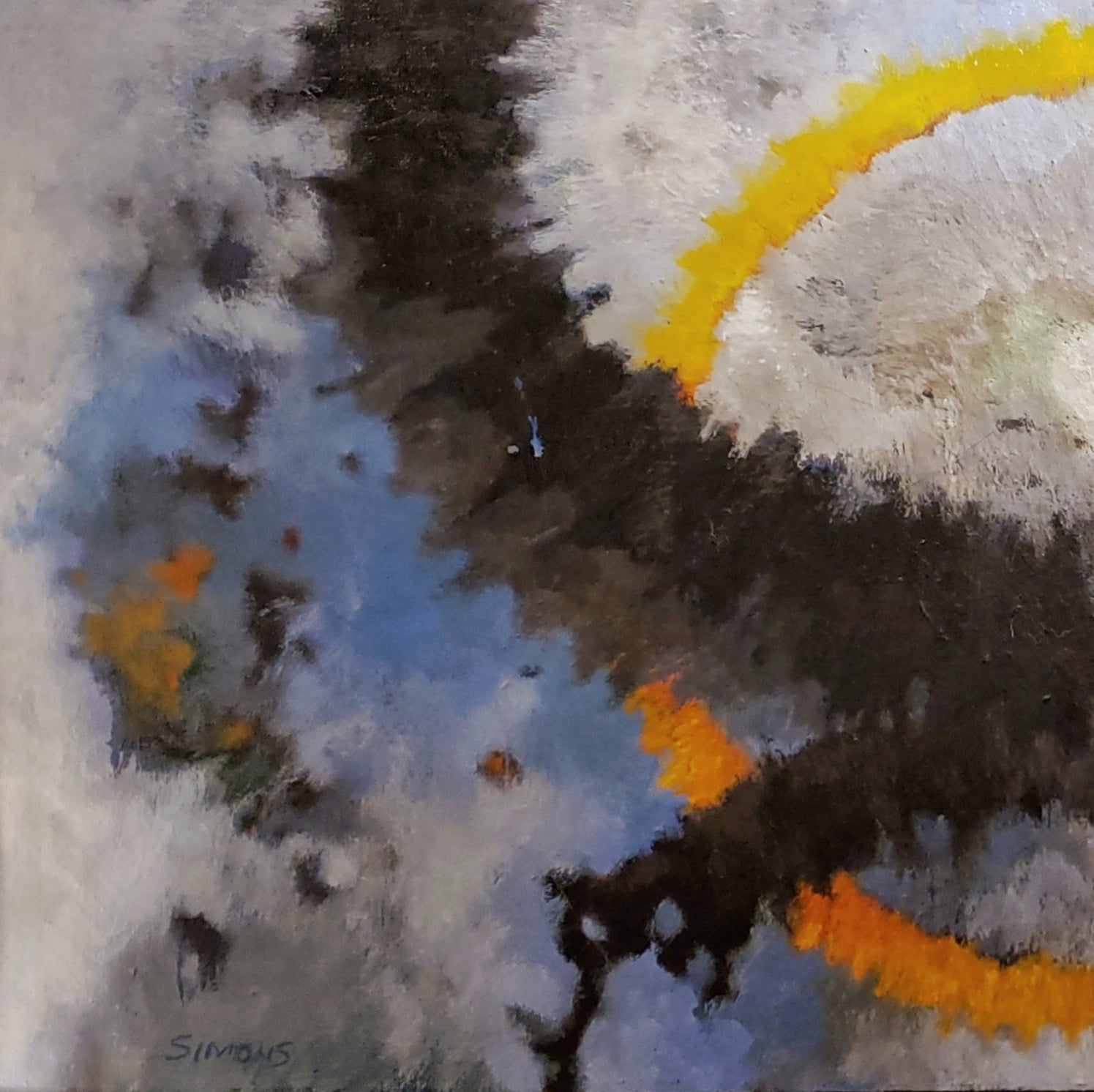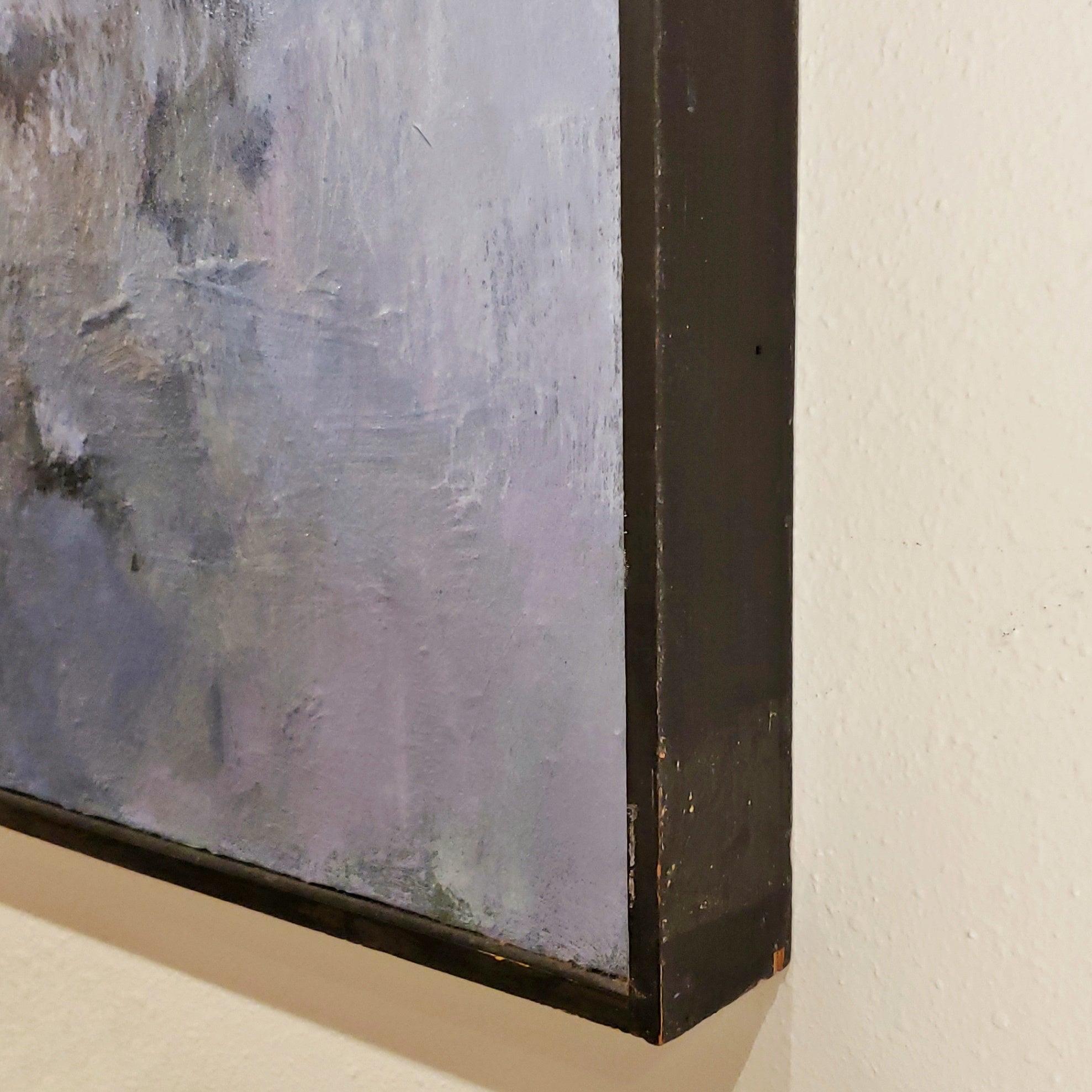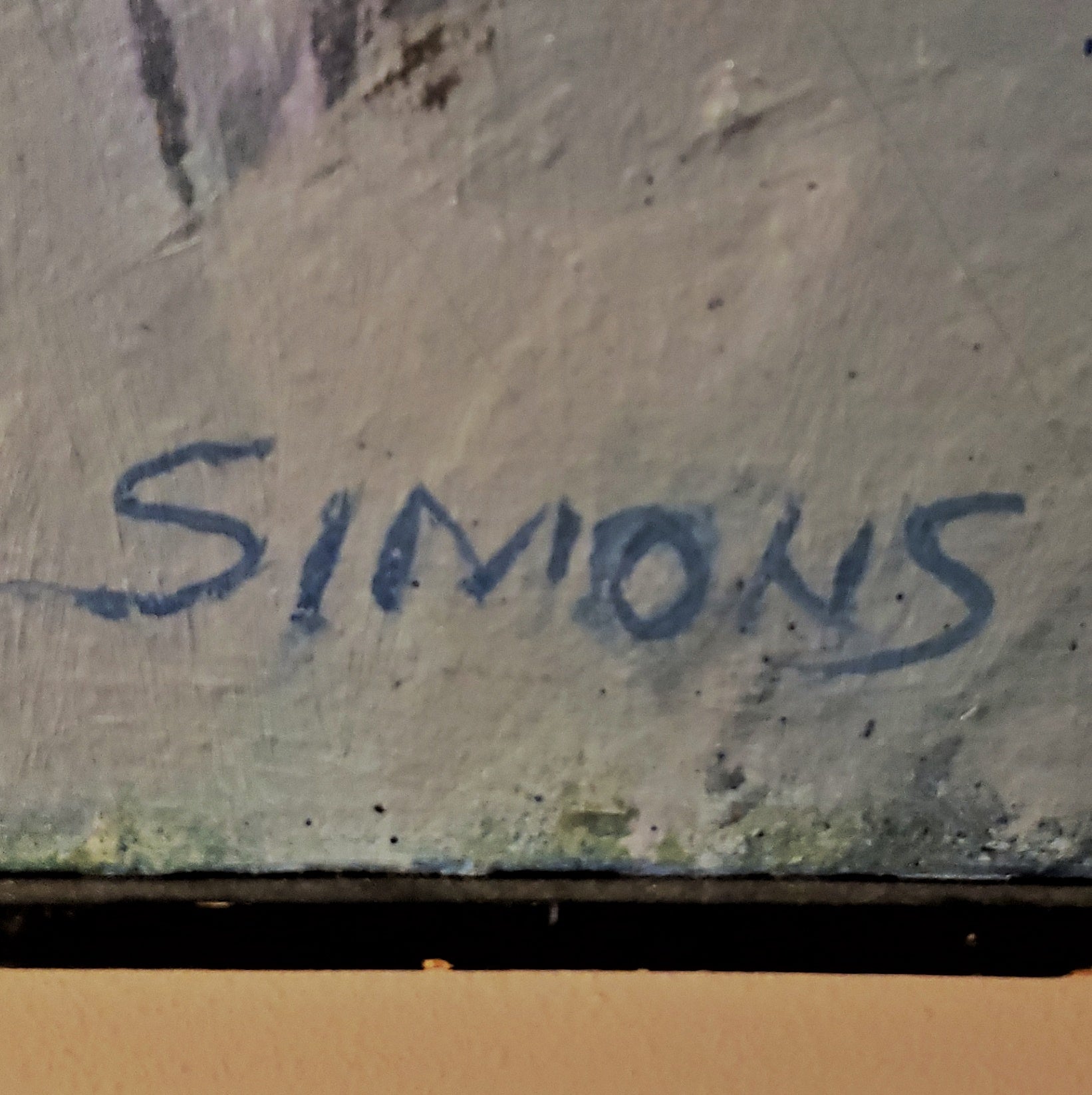 VERA SIMONS ABSTRACT OIL ON CANVAS
CONTACT US HERE ABOUT THIS ITEM.
A large (7' plus) abstract oil on canvas by American artist and aeronautical pioneer, Vera Simons, probably painted in the 1970s.  Black and gold rings are imposed above a cloudscape that recalls the artist's experience with aerial photography.  The shimmering yellow and white foreshadow the use of metallic paints in Simons' later work.
VERA HABRECHT SIMONS was a German-born American artist and aeronaut.  She first studied art formally in Minneapolis.  In 1949 she co-founded Winzen Research, a company specializing in the manufacture of plastic balloons, with her then husband, Otto Winzen, an aeronautical engineer.  Serving as its vice-president and chief of production, Simons established herself as the finest plastic balloon builder in the world.  She was a central figure in planning and executing a series of manned research flights for the military in the 1950s.  After selling her interest in the company at the end of the decade, Simons enrolled in the Corcoran Art School in Washington.  By the late 1960s her work was becoming internationally recognized.  Her kinetic art pieces—many involving balloon elements—collages, and oils were shown in galleries around the world and featured in group shows alongside her contemporaries, Bruce Nauman, Richard Serra, Andy Warhol and Christo.  In the 1970s and '80s Simons coordinated a series of artistic projects that married balloon design with scientific research.  She spent the final decades of her life in Austin, TX.
Production Period – 1970-1979
Country of Origin – USA
Artist – VERA HABRECHT SIMONS (1920-2012)
Attribution – SIGNED
Medium – OIL ON CANVAS
Colors – BLUE, BLACK, GOLD, WHITE
Condition – VERY GOOD (no defects; may show slight traces of use)
Height (in.) – 41.0
Width (in.) – 73.0