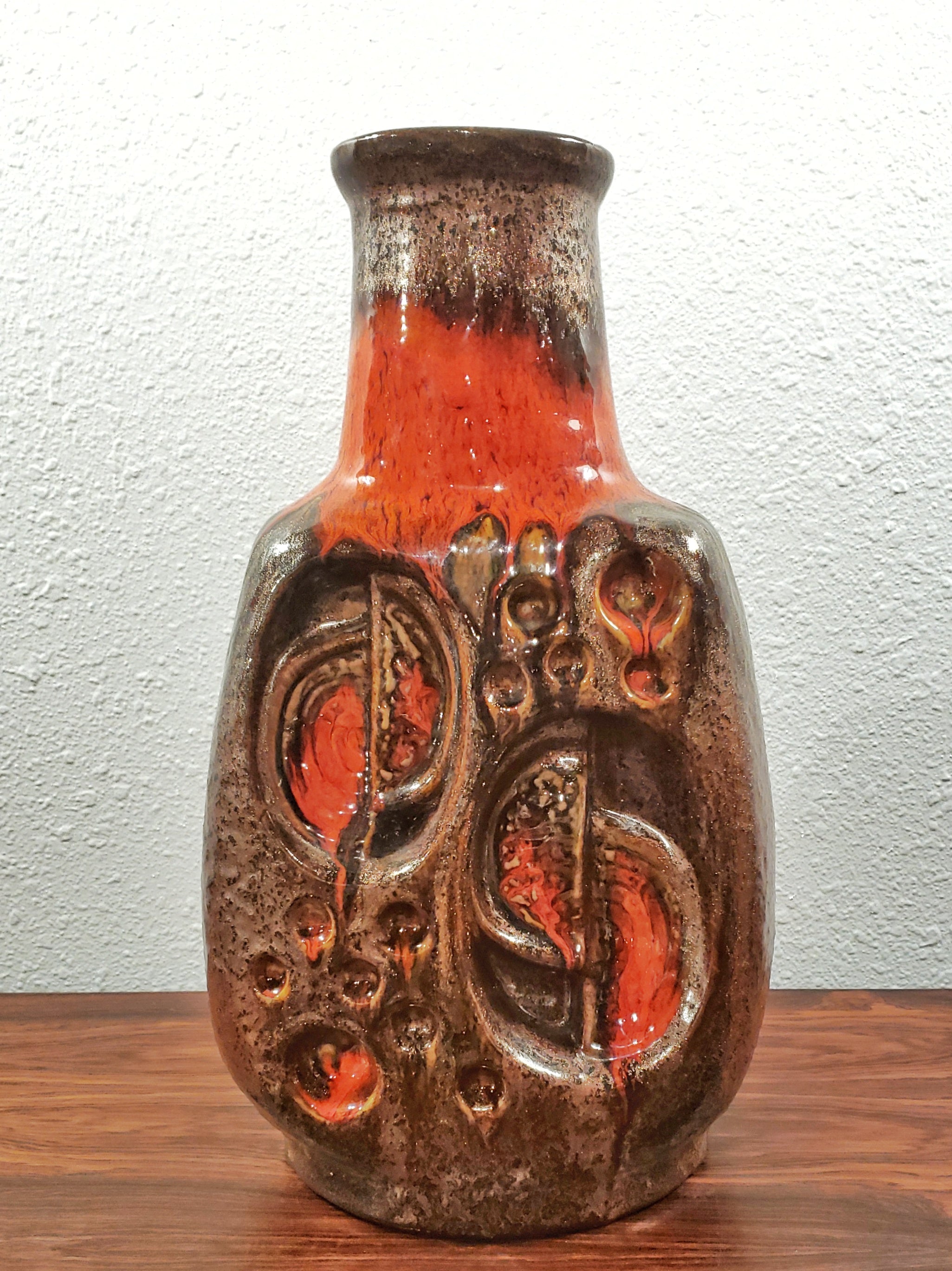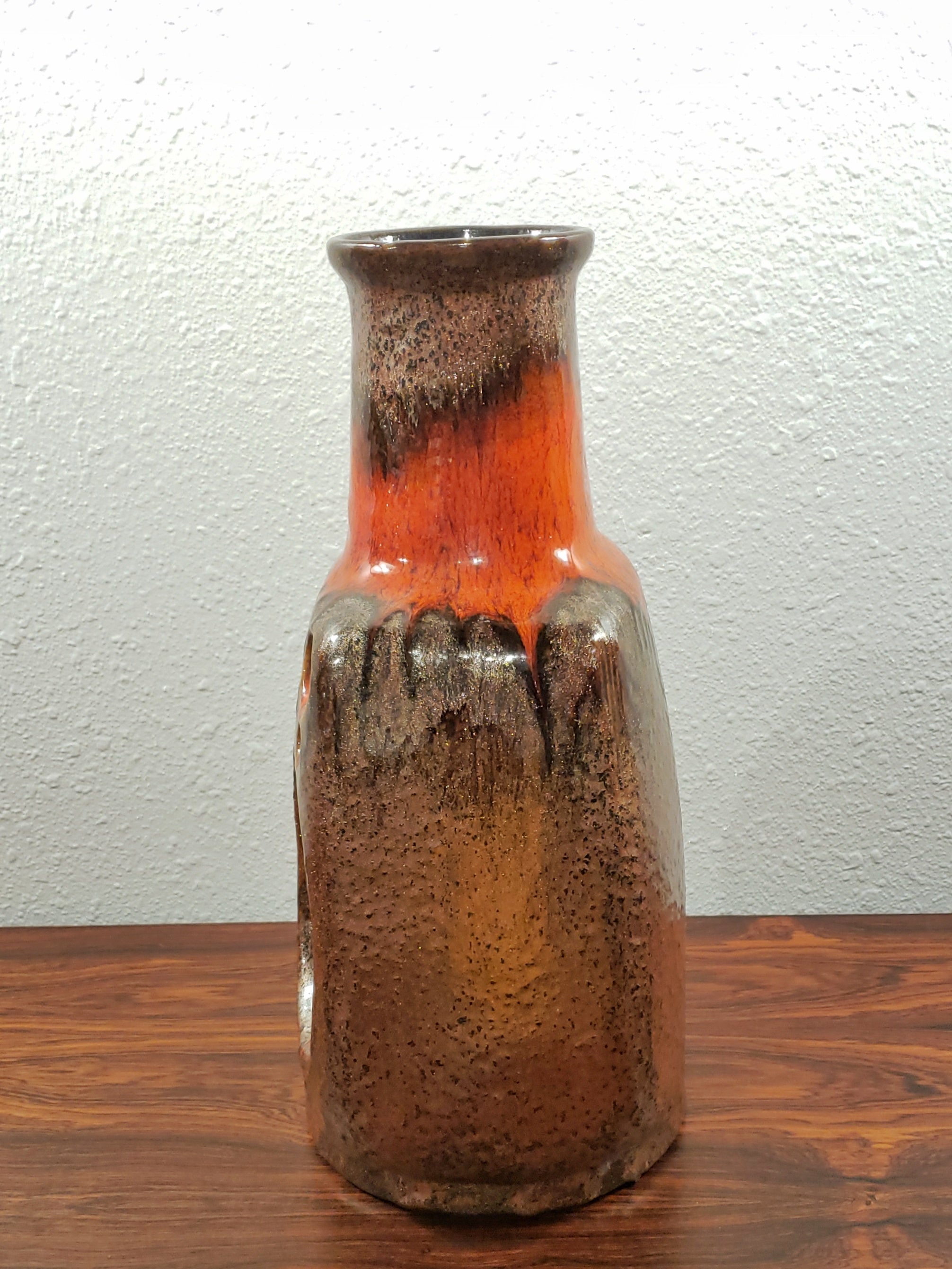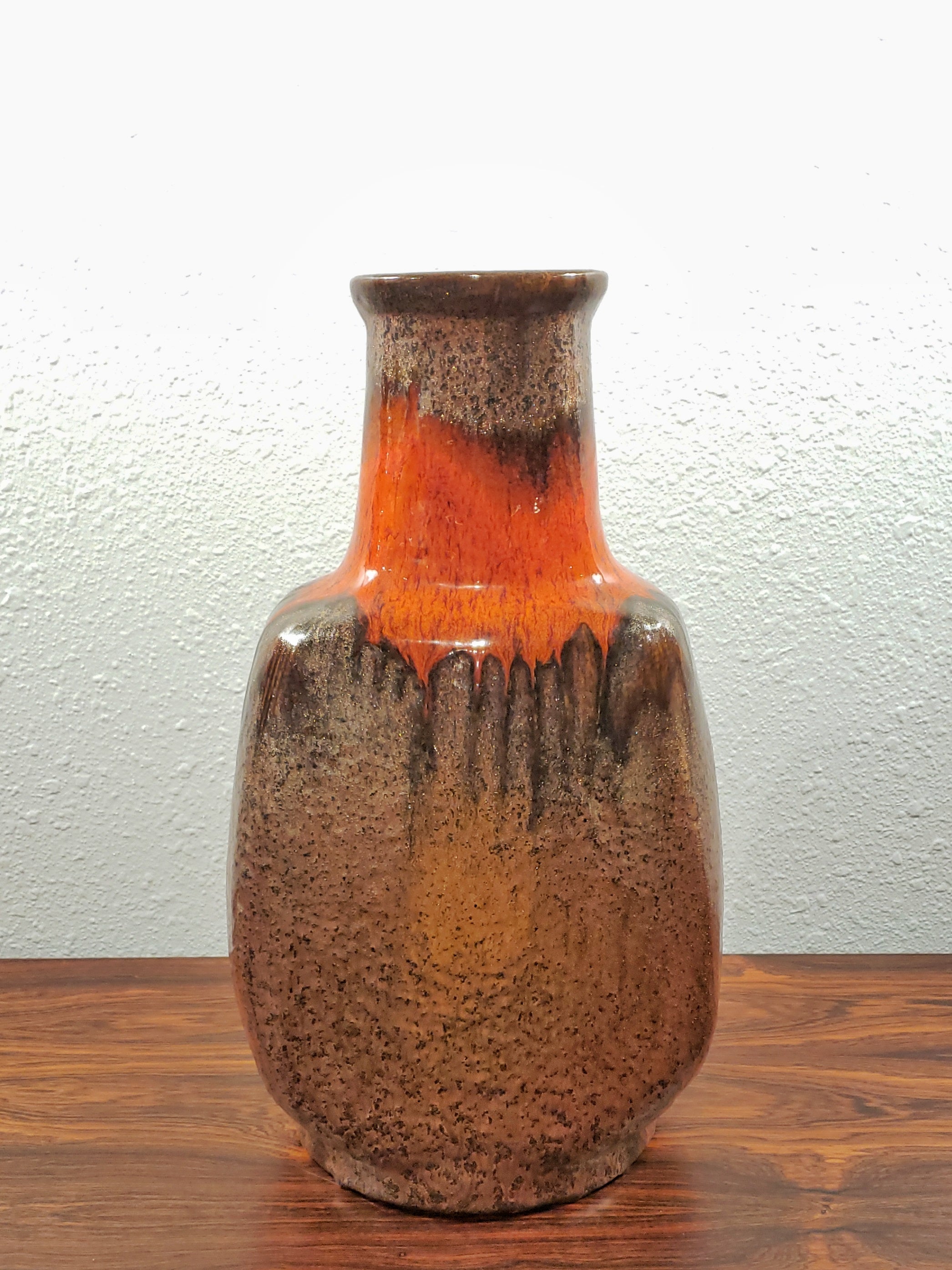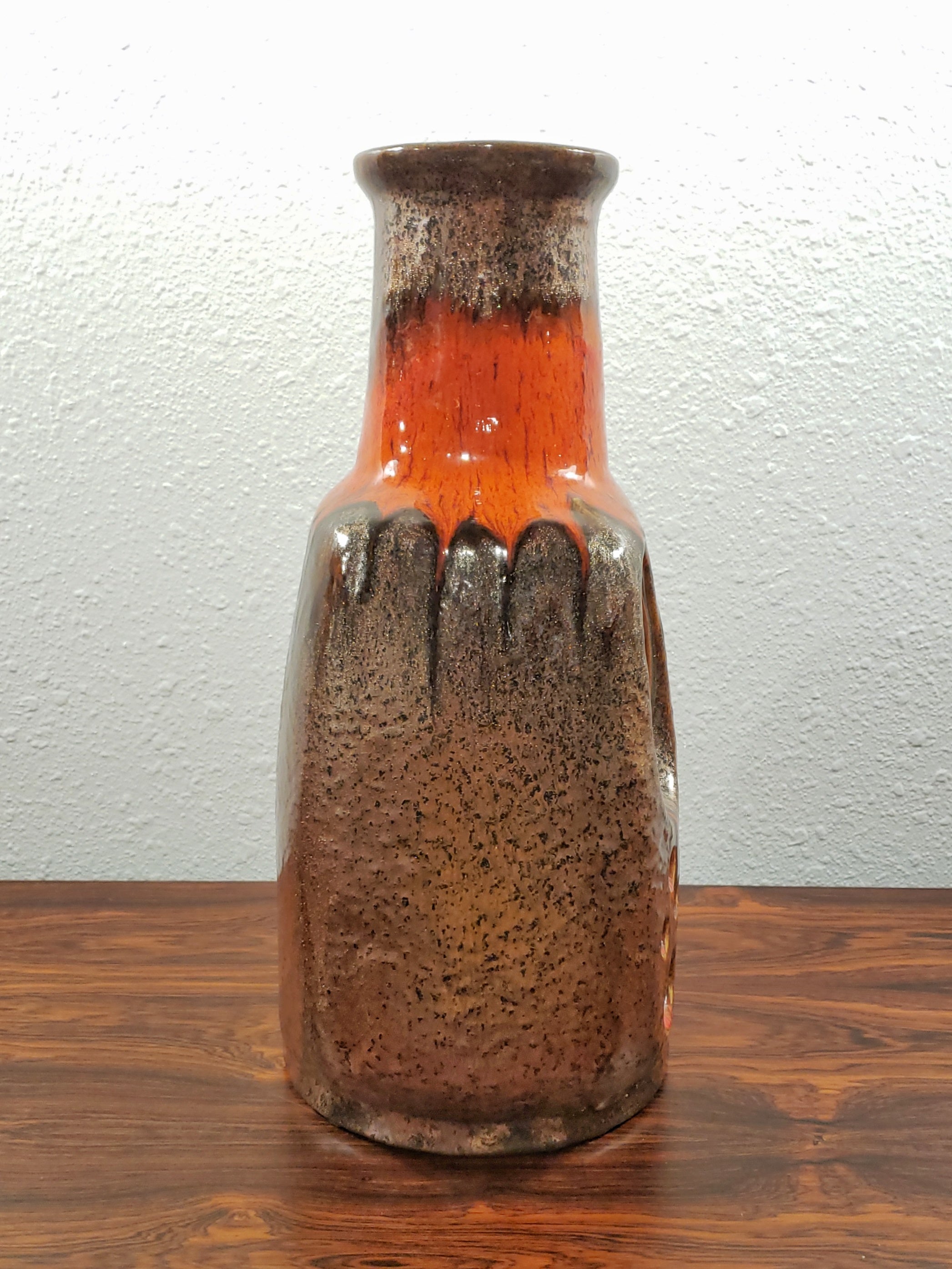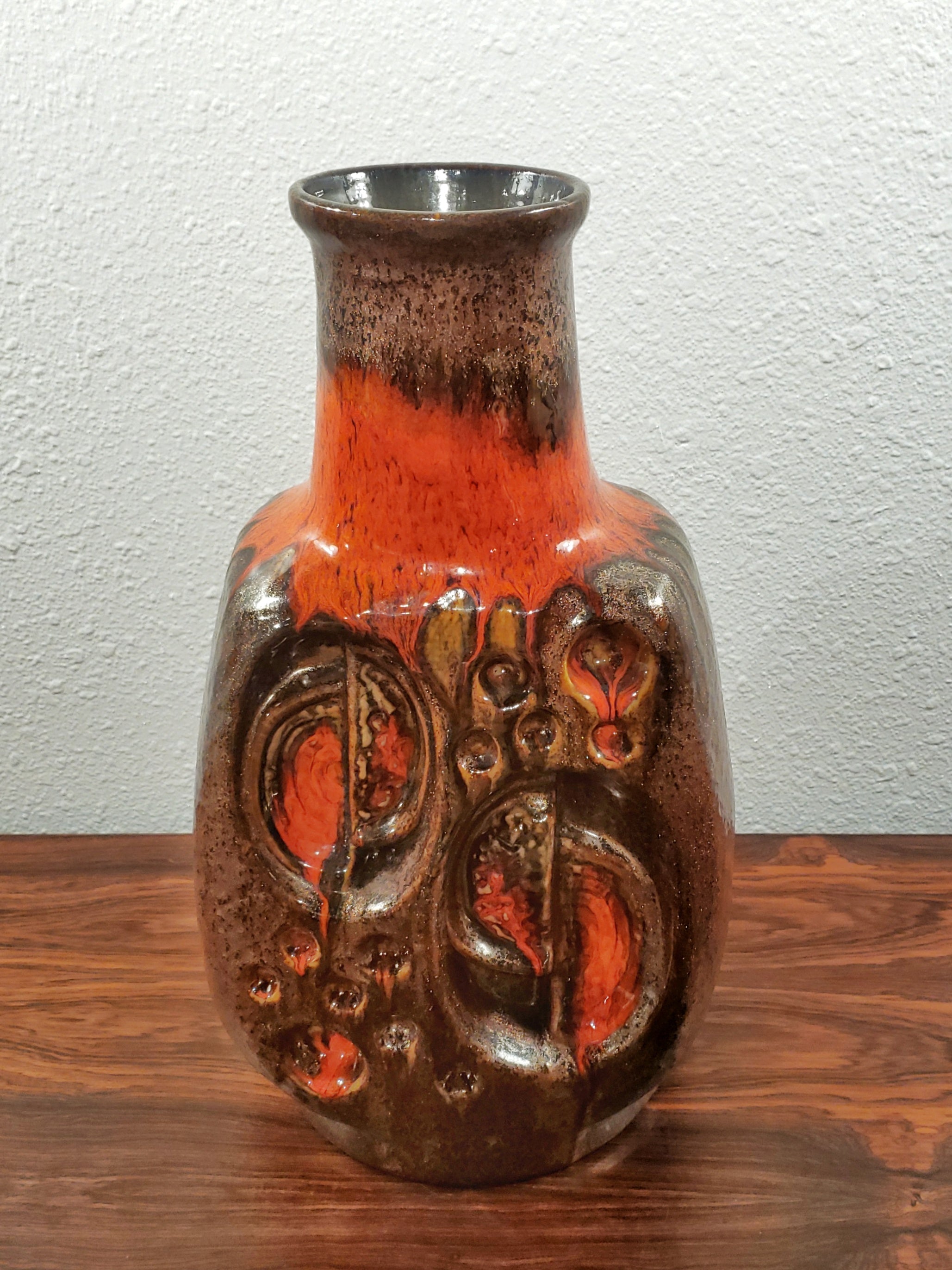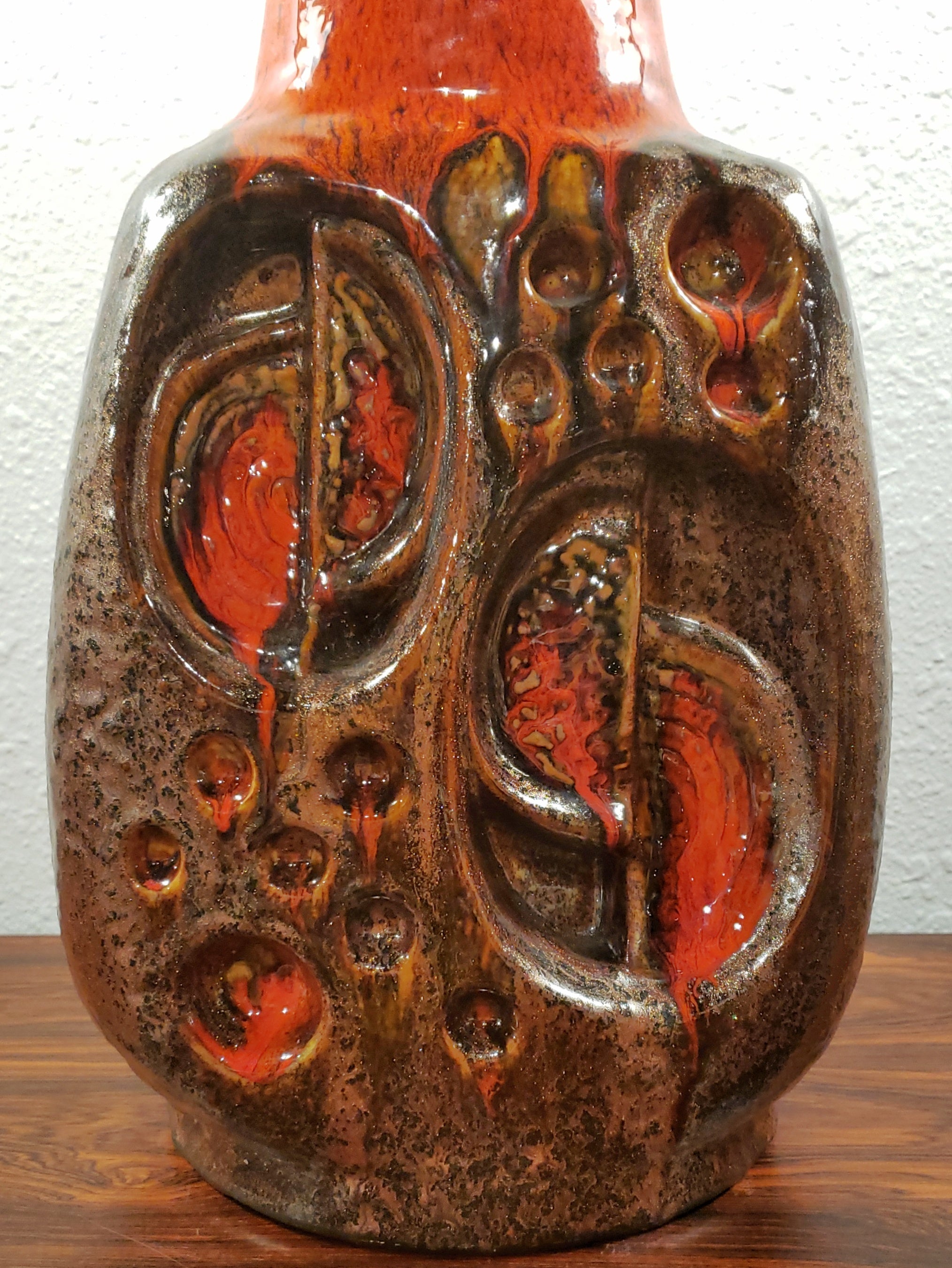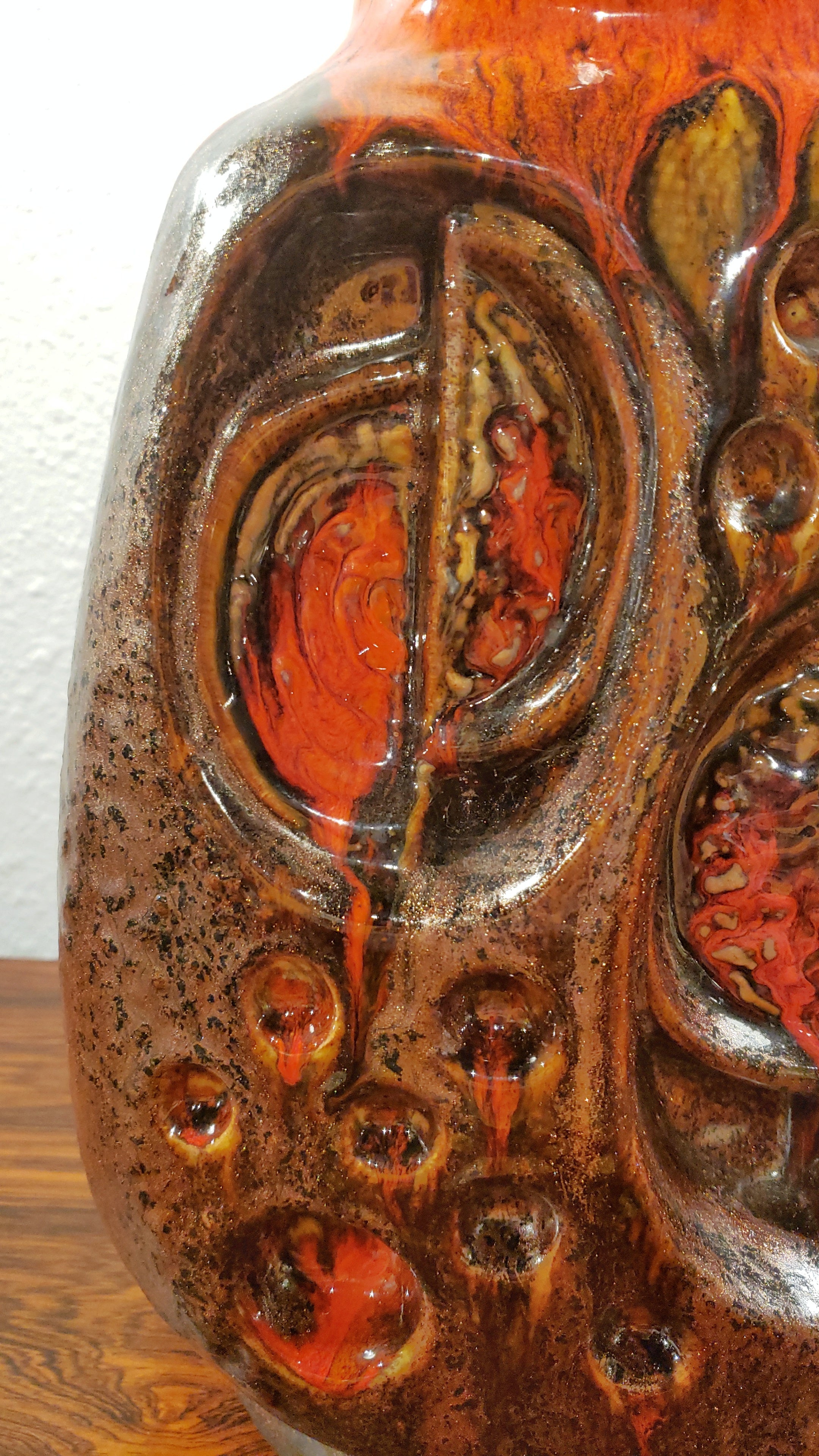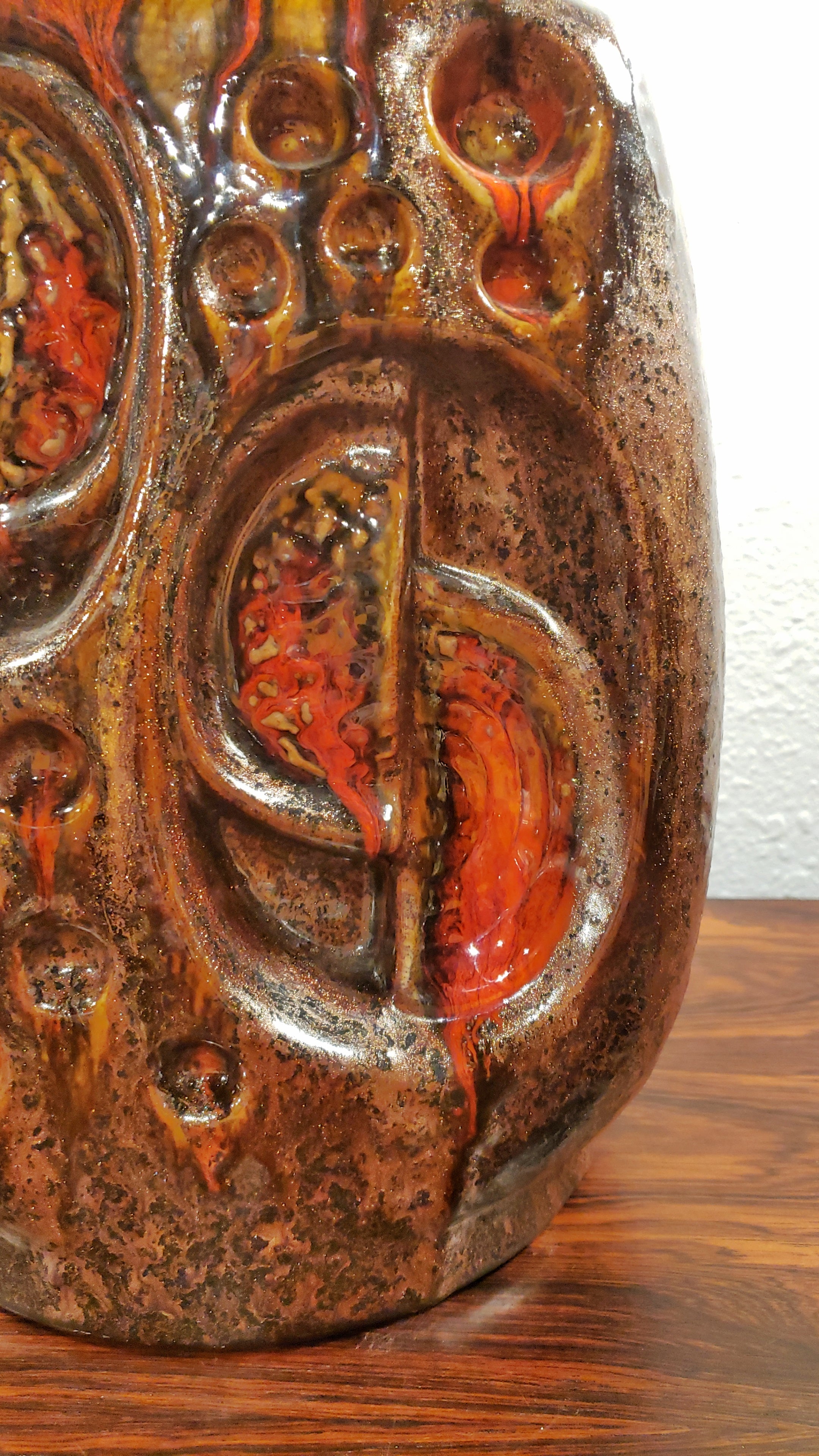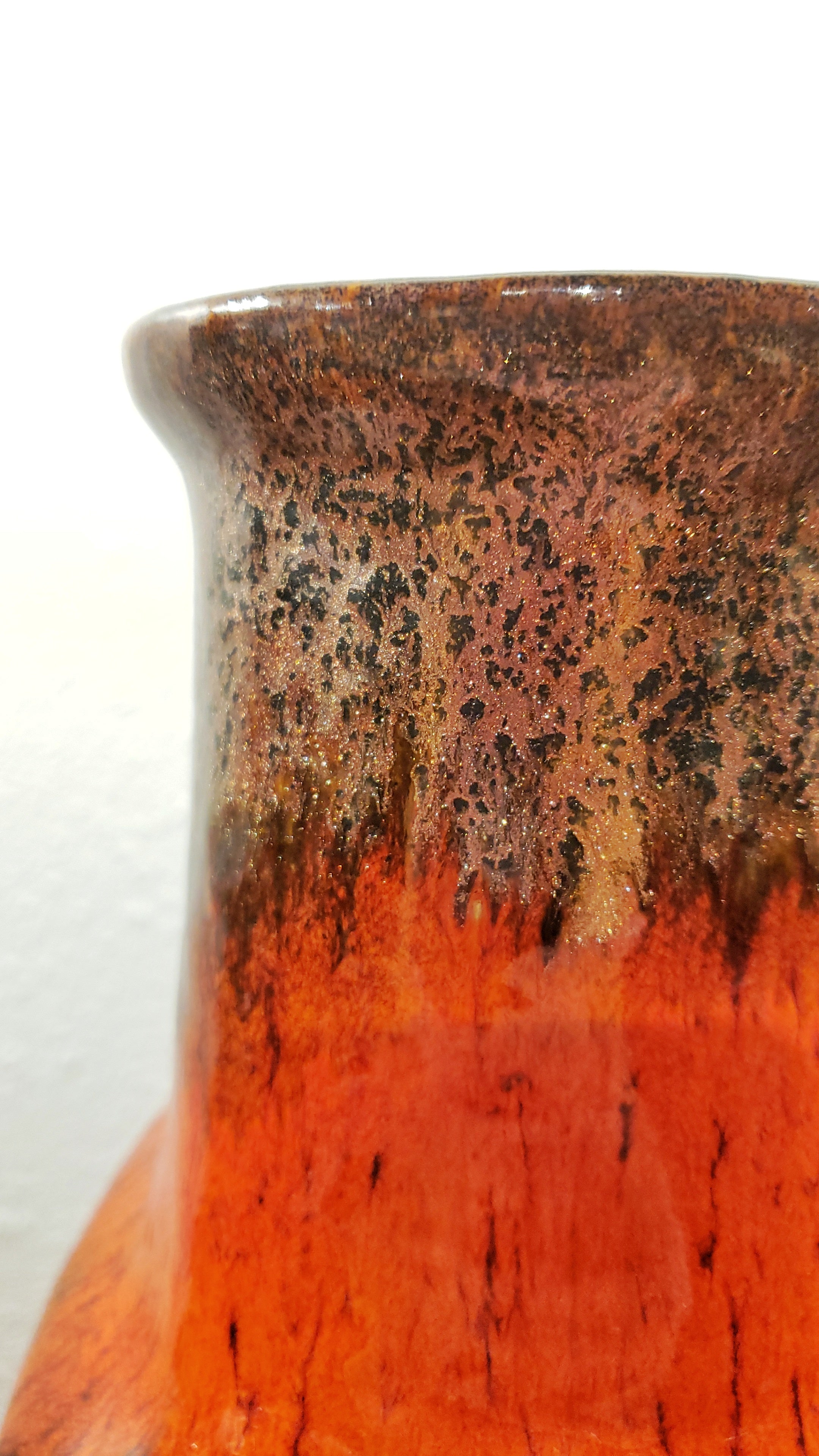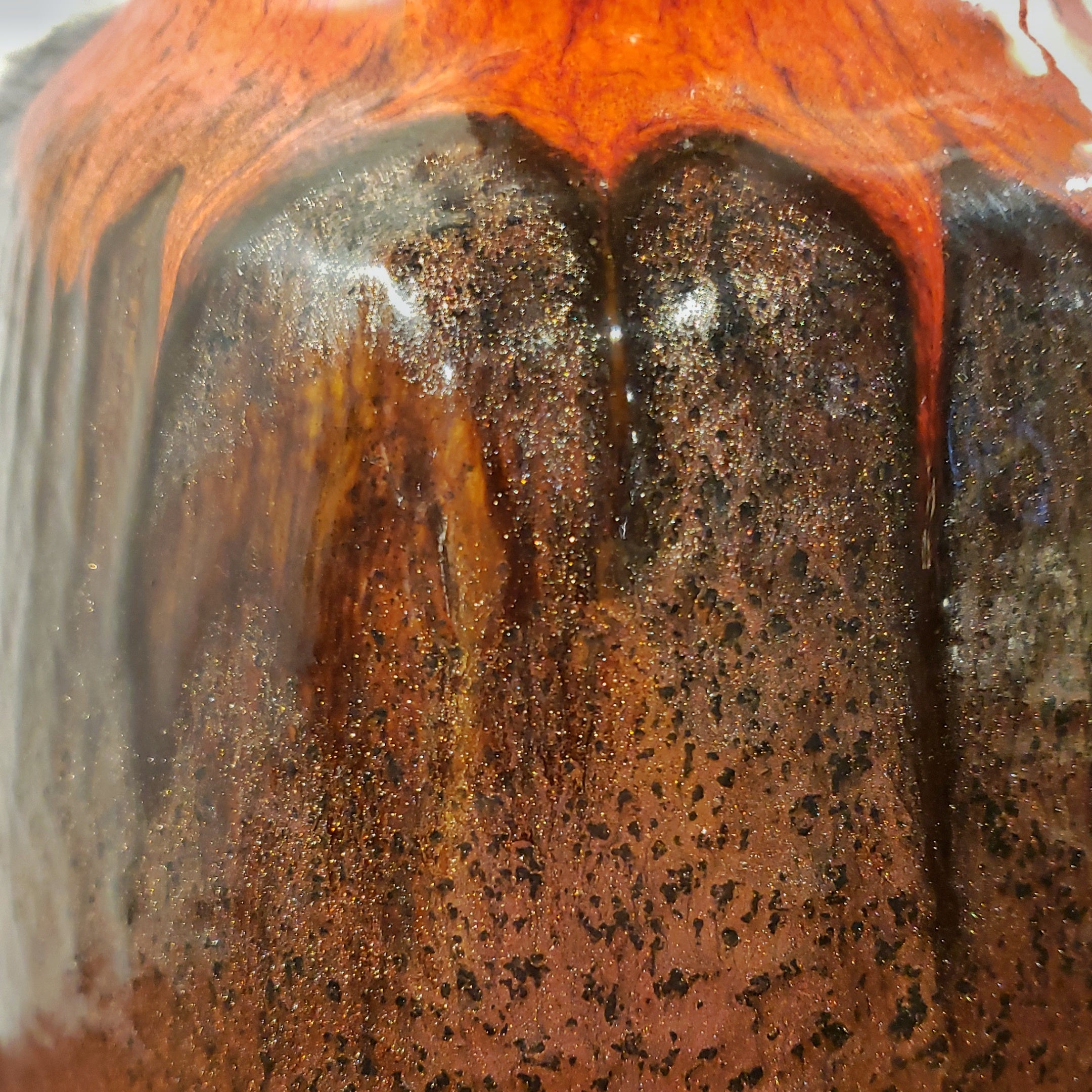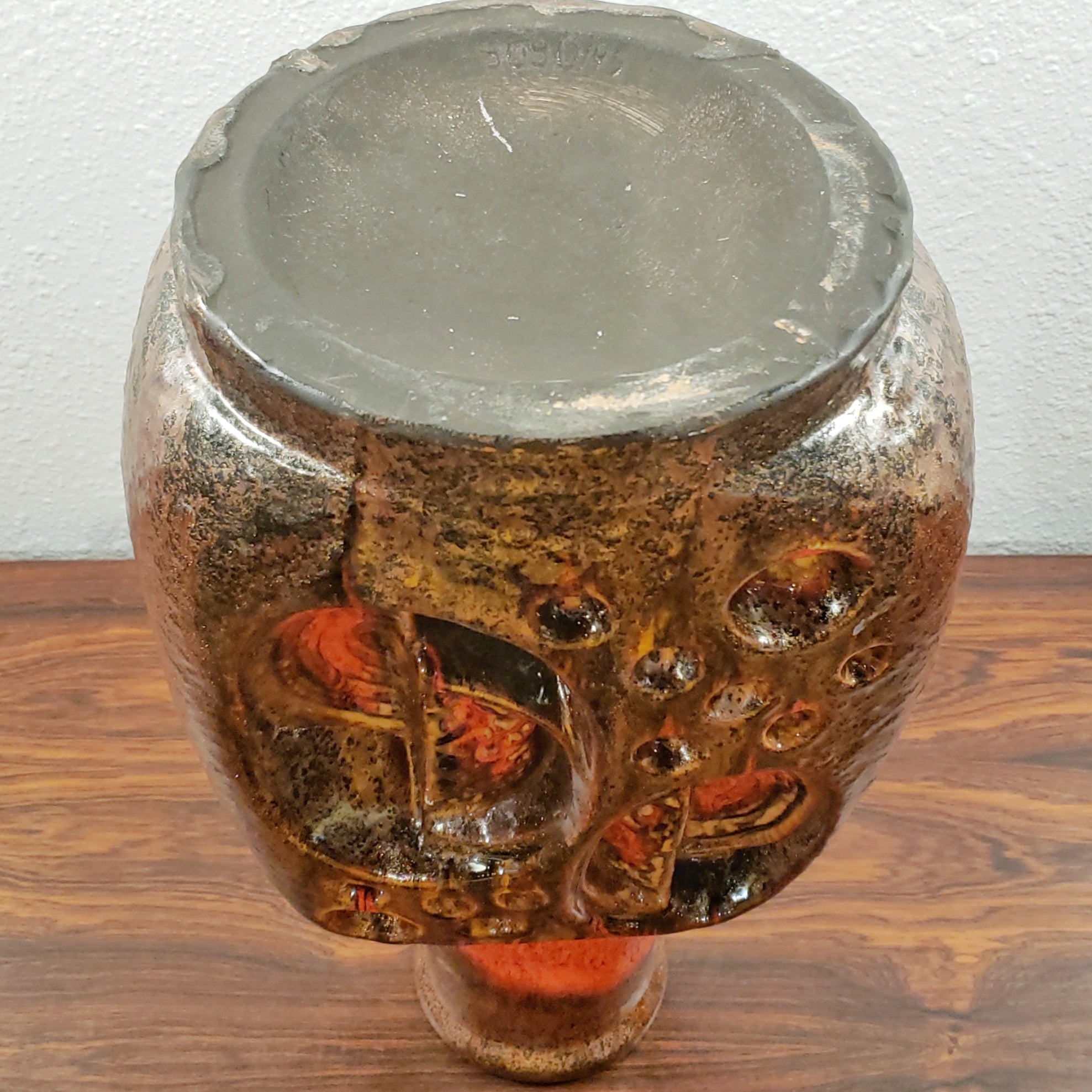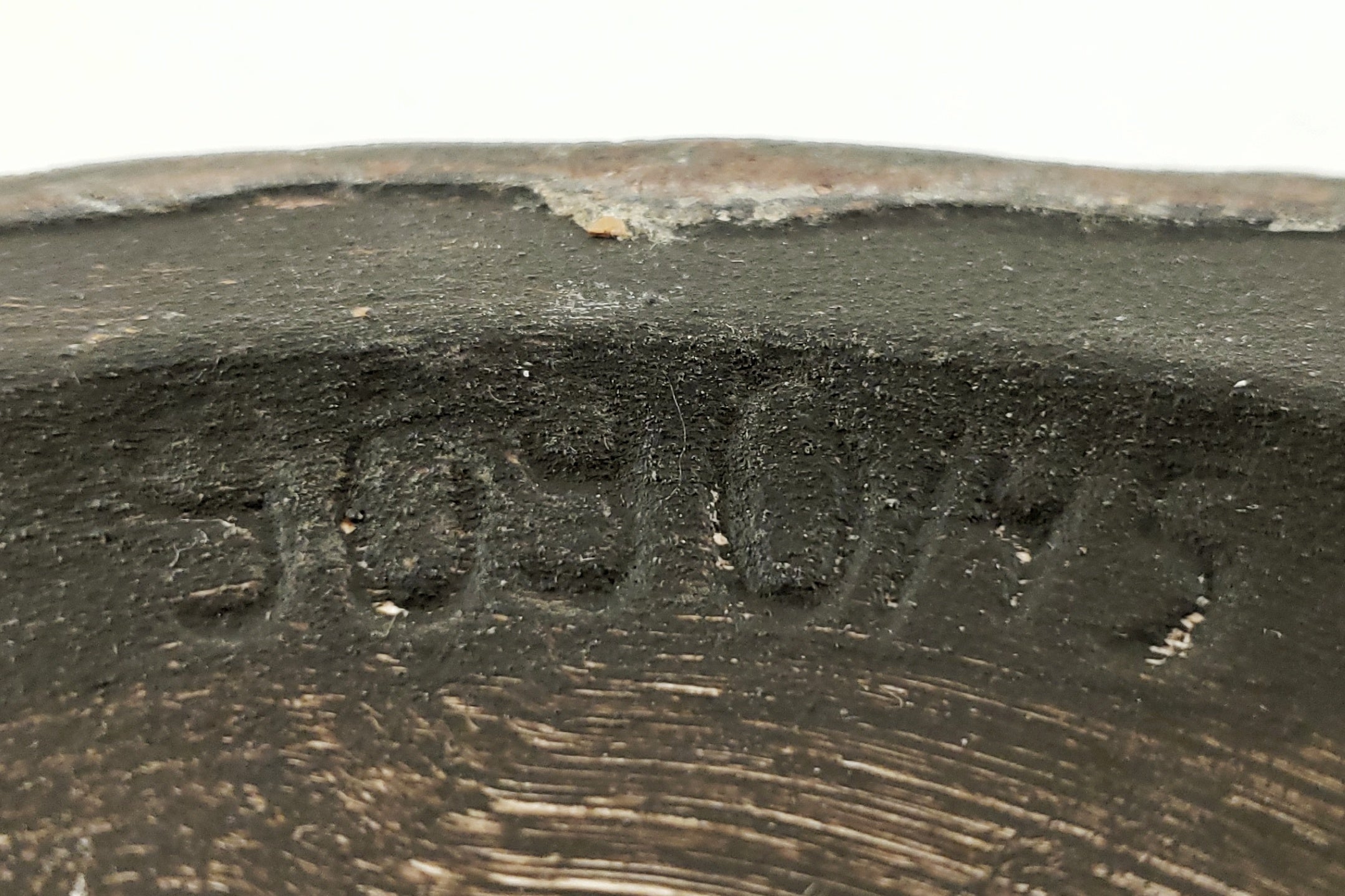 WALTER GERHARDS FLOOR VASE (41.5 cm)
CONTACT US HERE ABOUT THIS ITEM.
A large and impressive floor vase from the 1970's with a futuristic relief and a dominant copper-metallic glaze set off by rivulets of flowing orange.  Designed by Walter Gerhards.
WALTER GERHARDS KG was founded in 1957 (and registered in 1959) in Ransbach-Baumbach, by Walter Gerhards and his wife Elfriede Gerhards.  It was reorganized as Gerhards GmbH in 1974.  There were approximately 50 employees by 1977, later expanding to 70, using six large electric ovens.  Elfriede managed the business while Walter led the artistic and technical design.
Initial production focused on ceramic planters, but ornamental lighting and other decorative ceramics, including vases and plates, soon took focus.  Ceramic lamps were turned over to lighting companies who completed the electronic components.
There was a particular interest in relief decorations, often reflecting ancient or historic scenes.  Examples include the Lion Hunt of Ashurbanipal and a Napoleon series.  In 1984 ownership changed; the company continued until 2000.
Production Period – 1970-1979
Country of Origin – WEST GERMANY
Designer – WALTER GERHARDS
Maker – WALTER GERHARDS KG
Attribution – MARKED
Materials – CERAMIC
Condition – VERY GOOD (no defects; may show slight traces of use)
Height (cm) – 41.5
Width (cm) – 23.0
Depth (cm) – 16.0