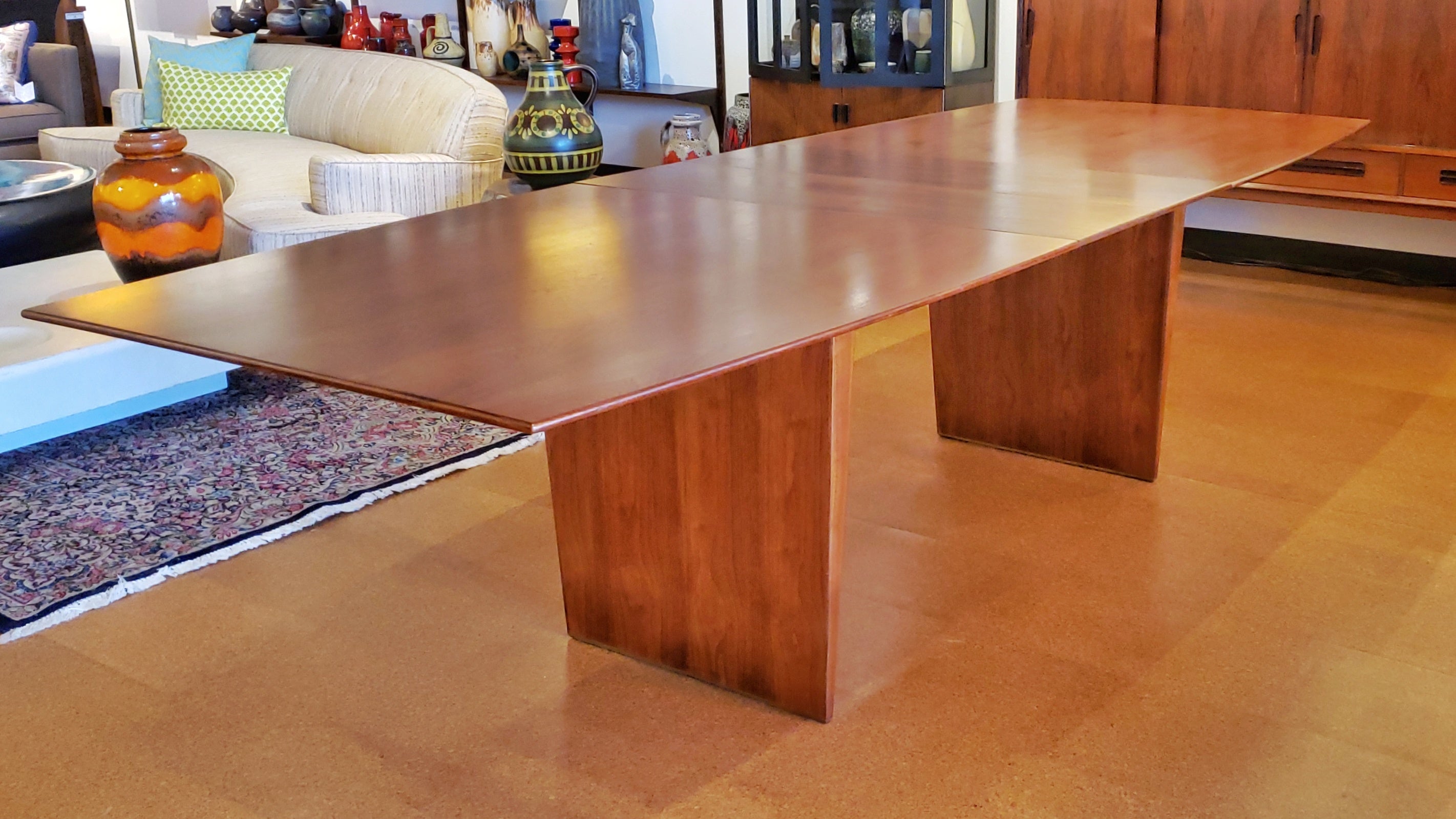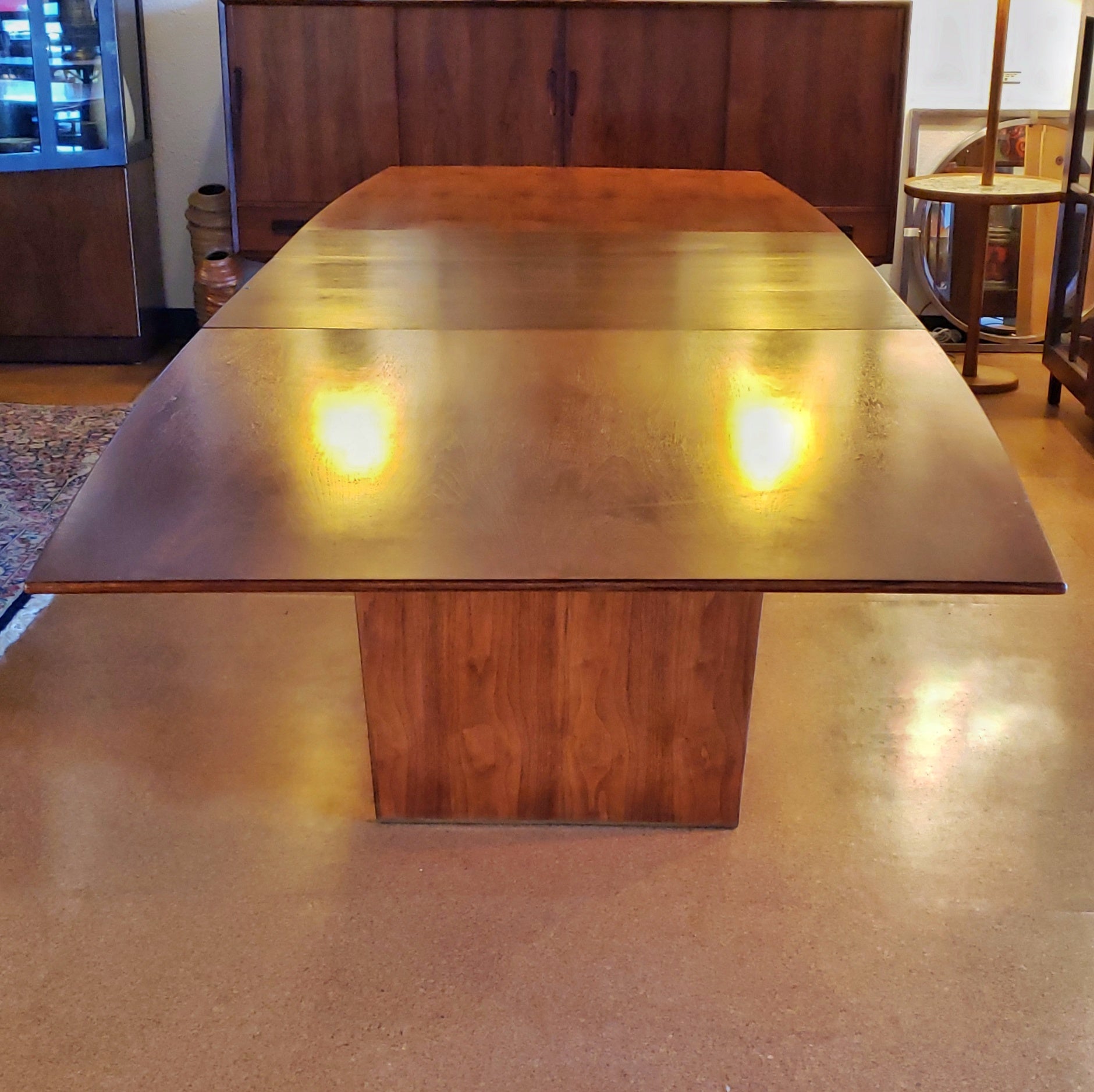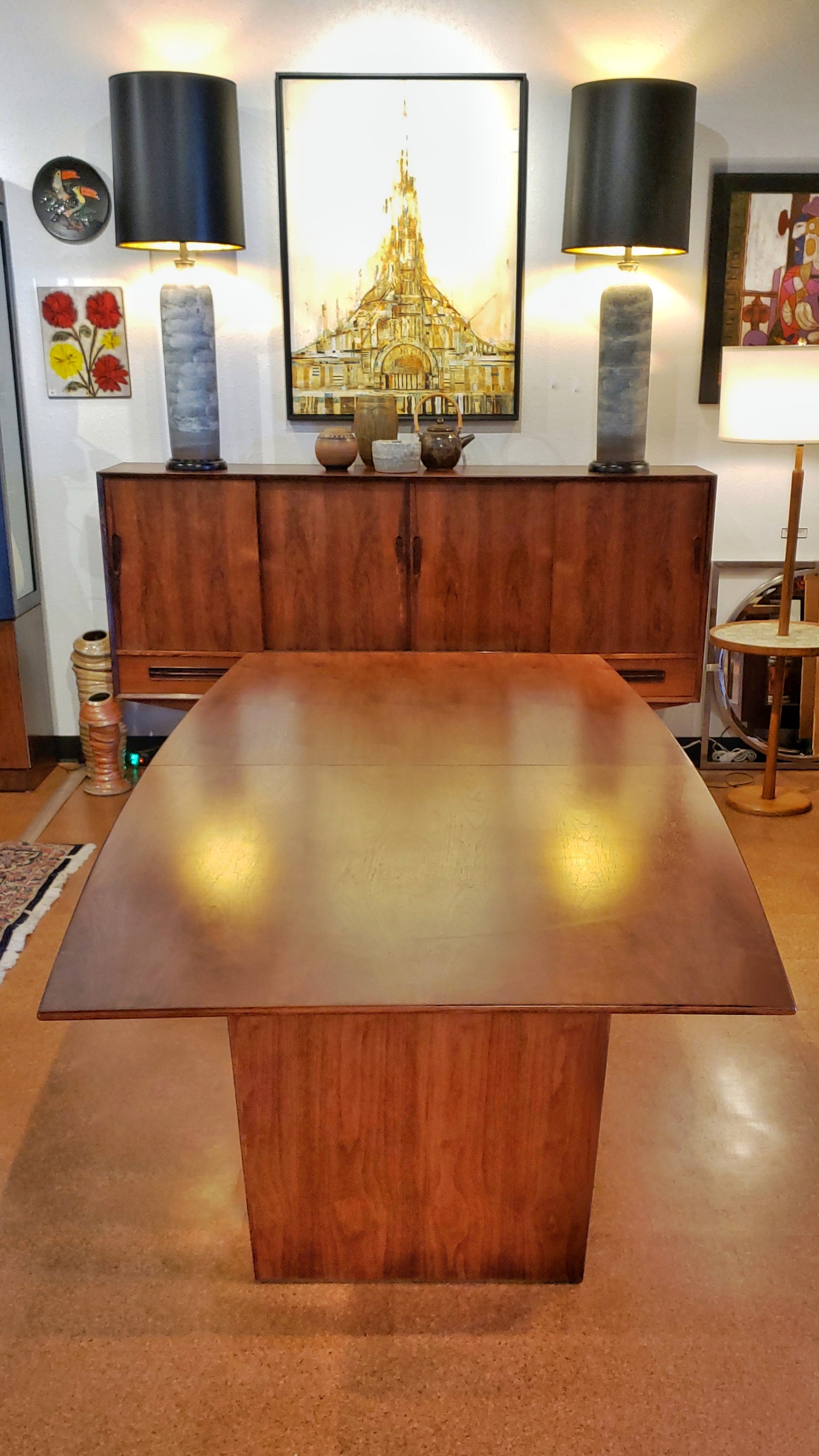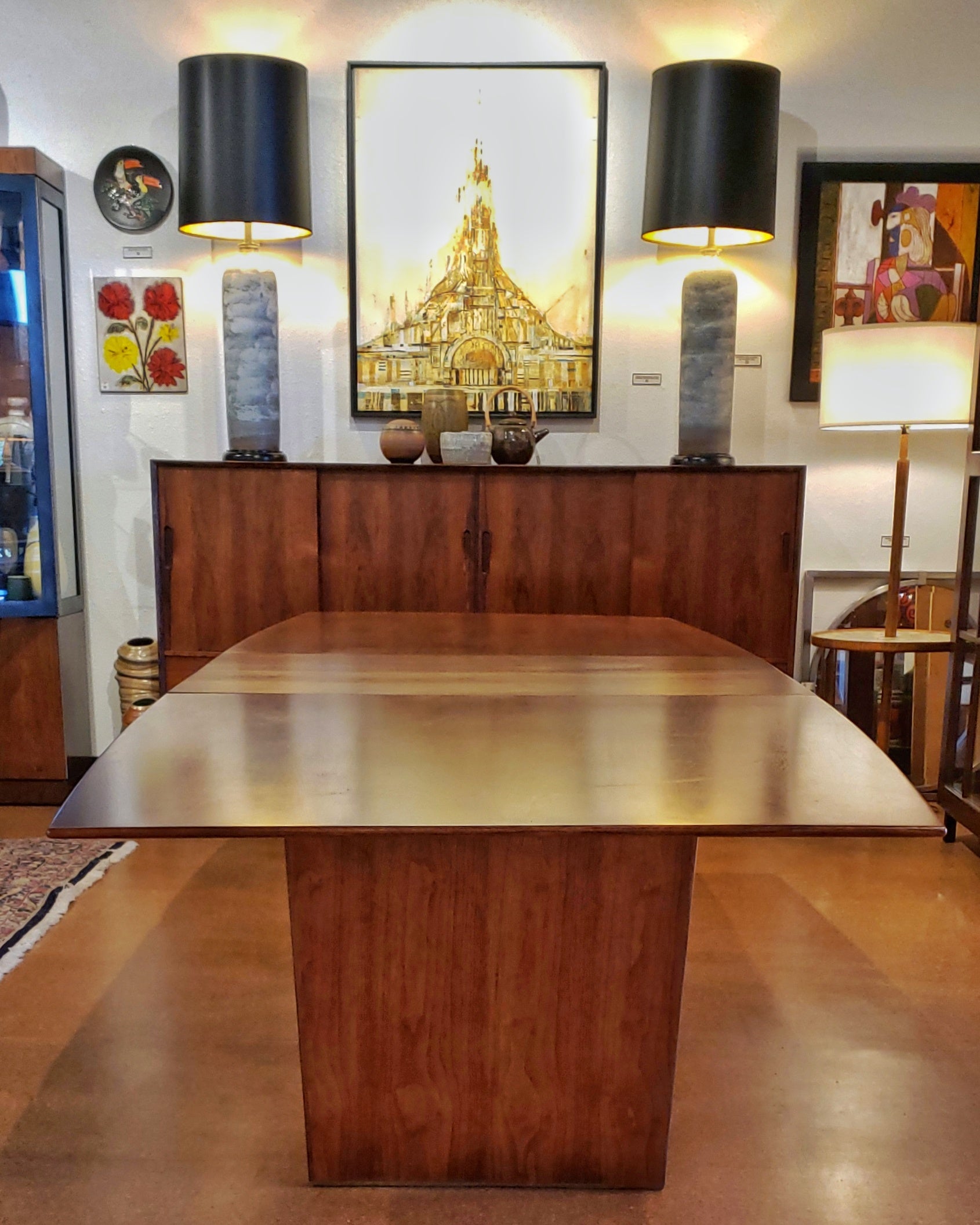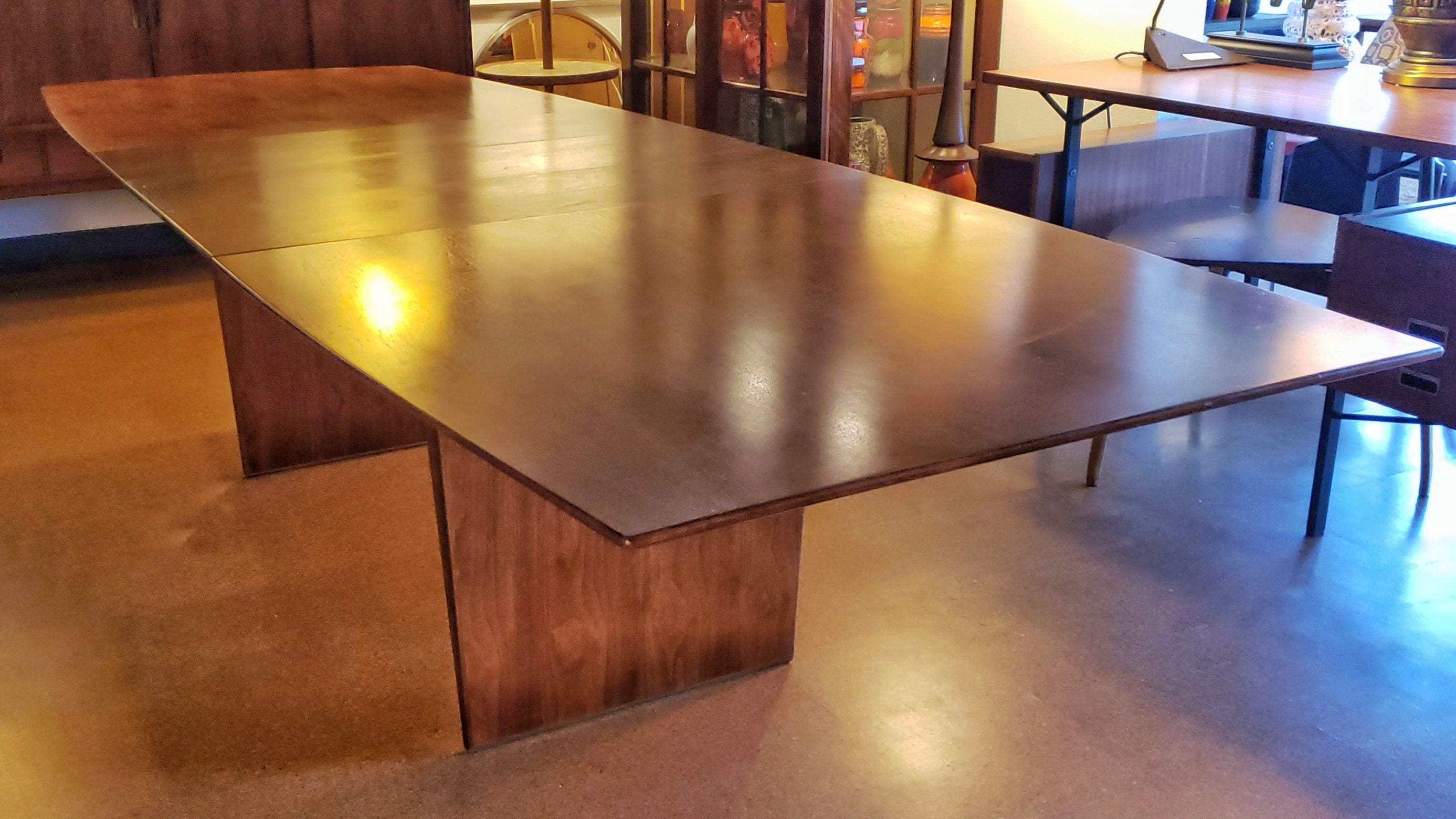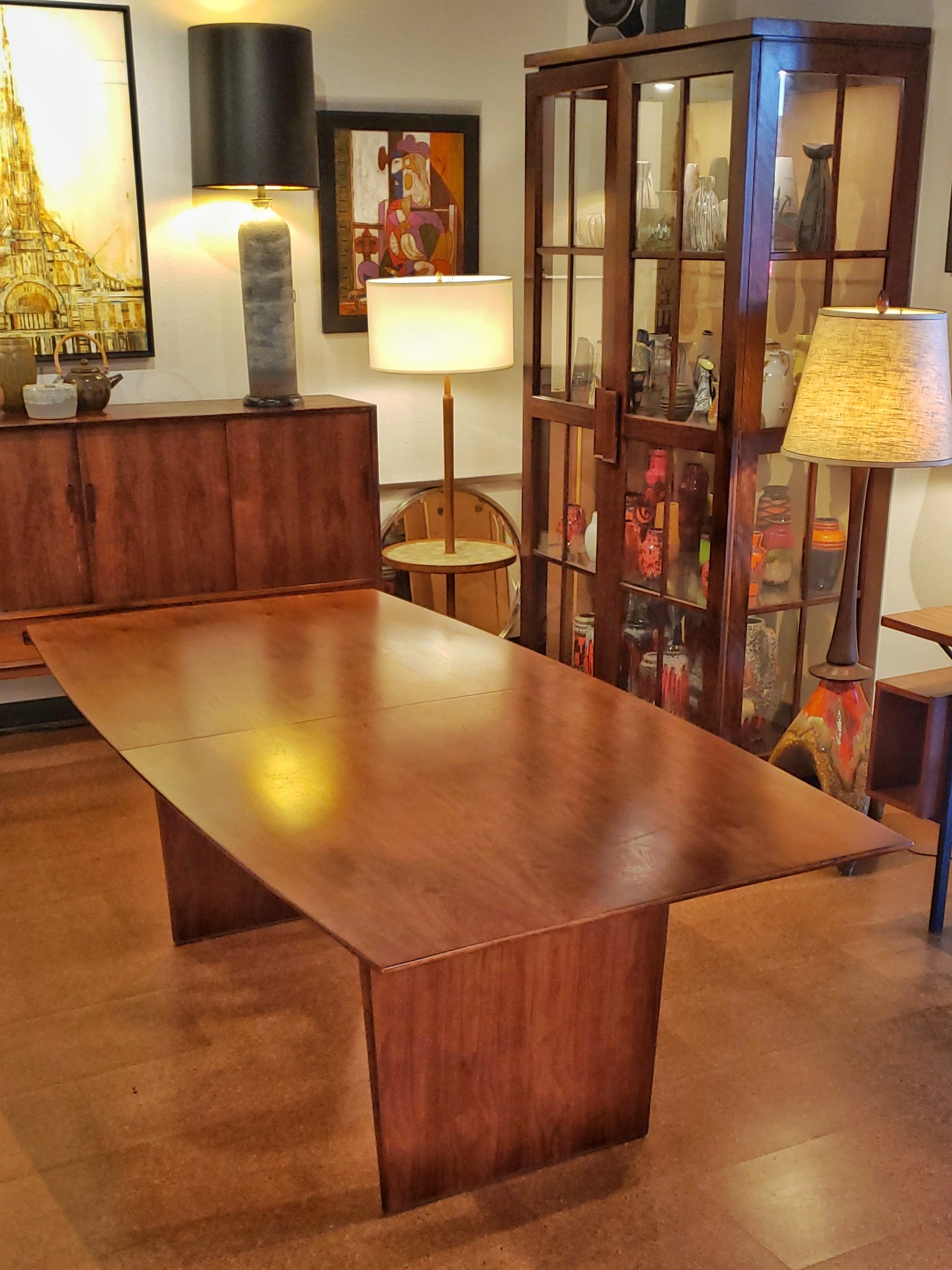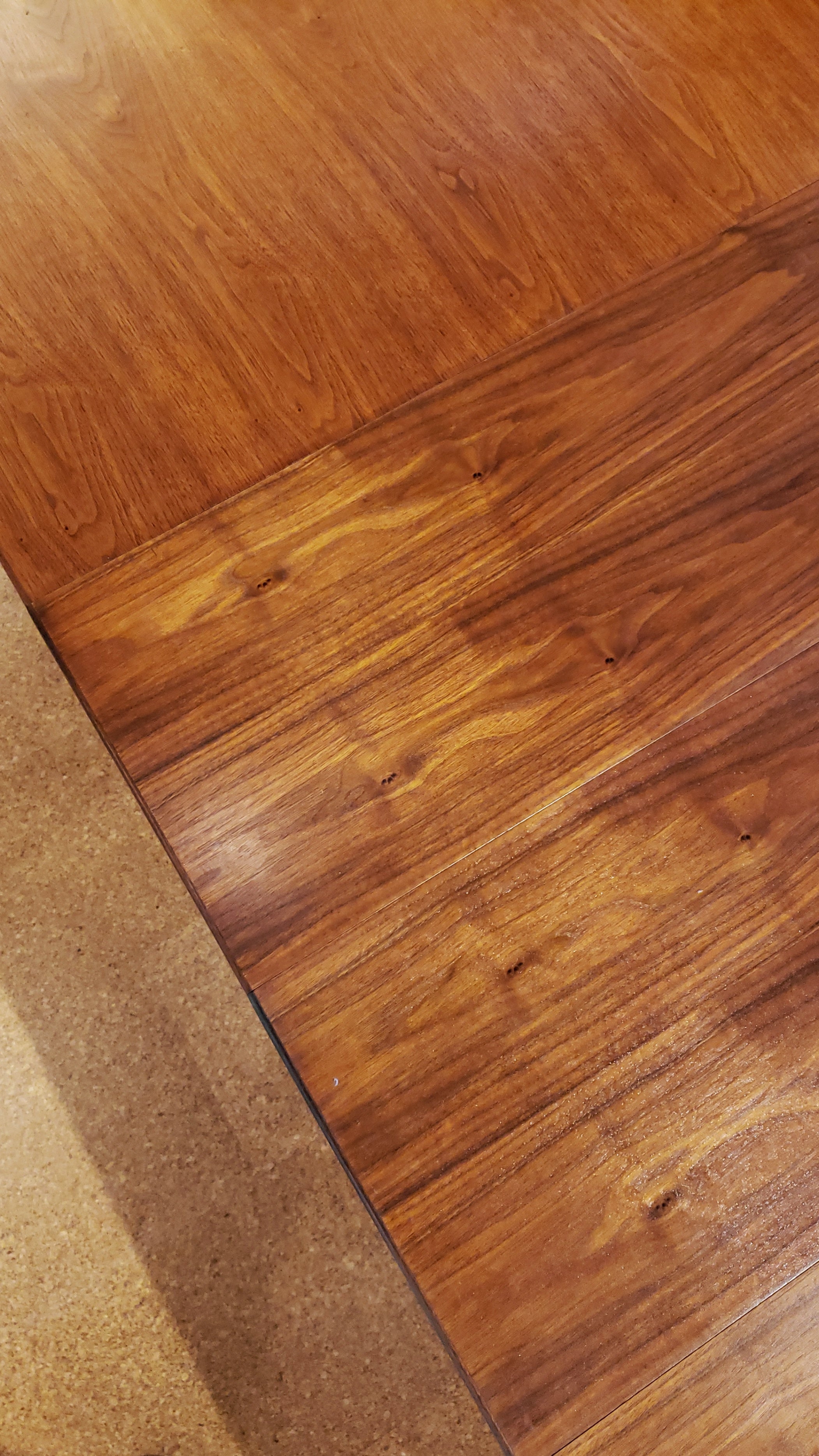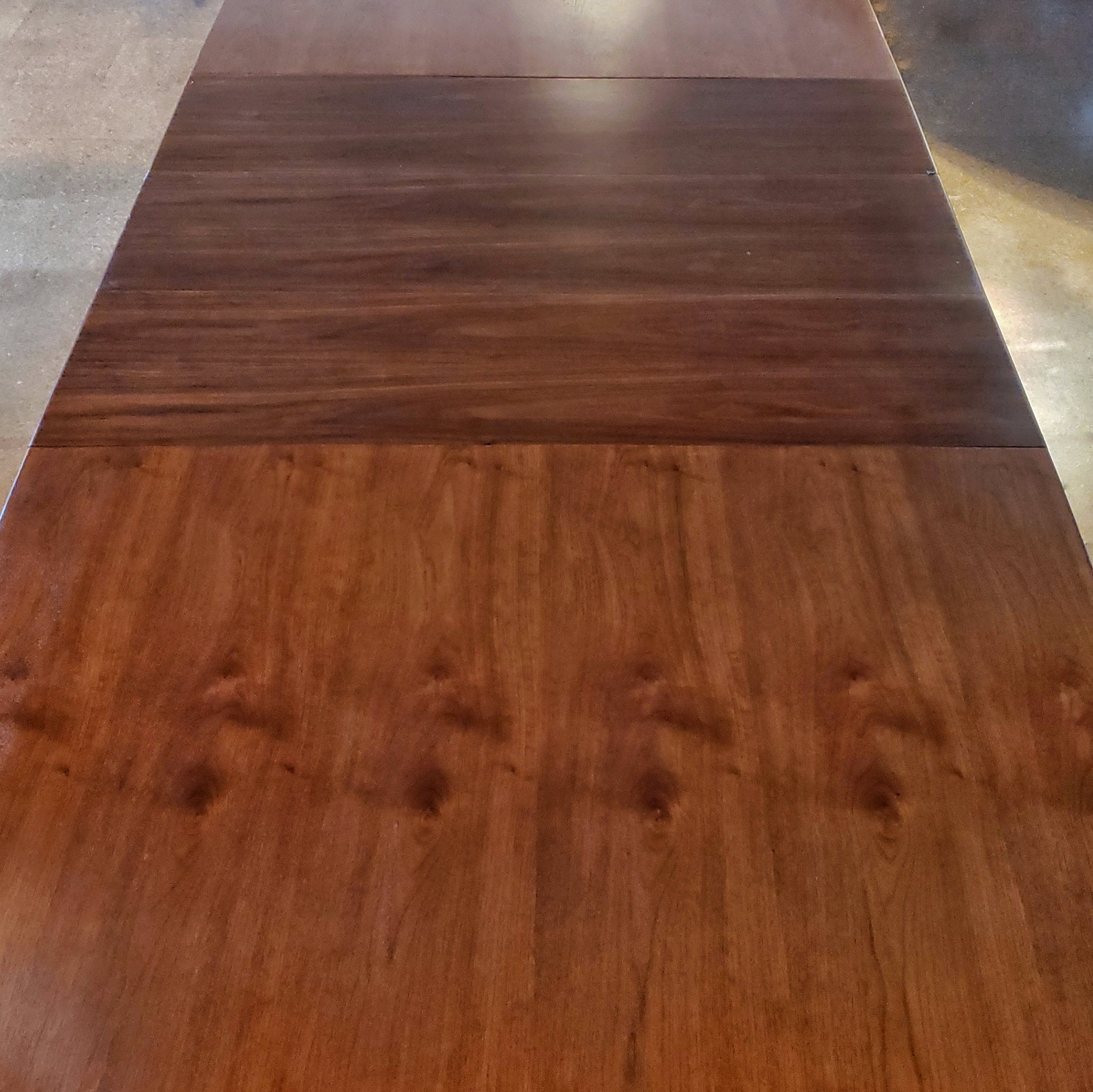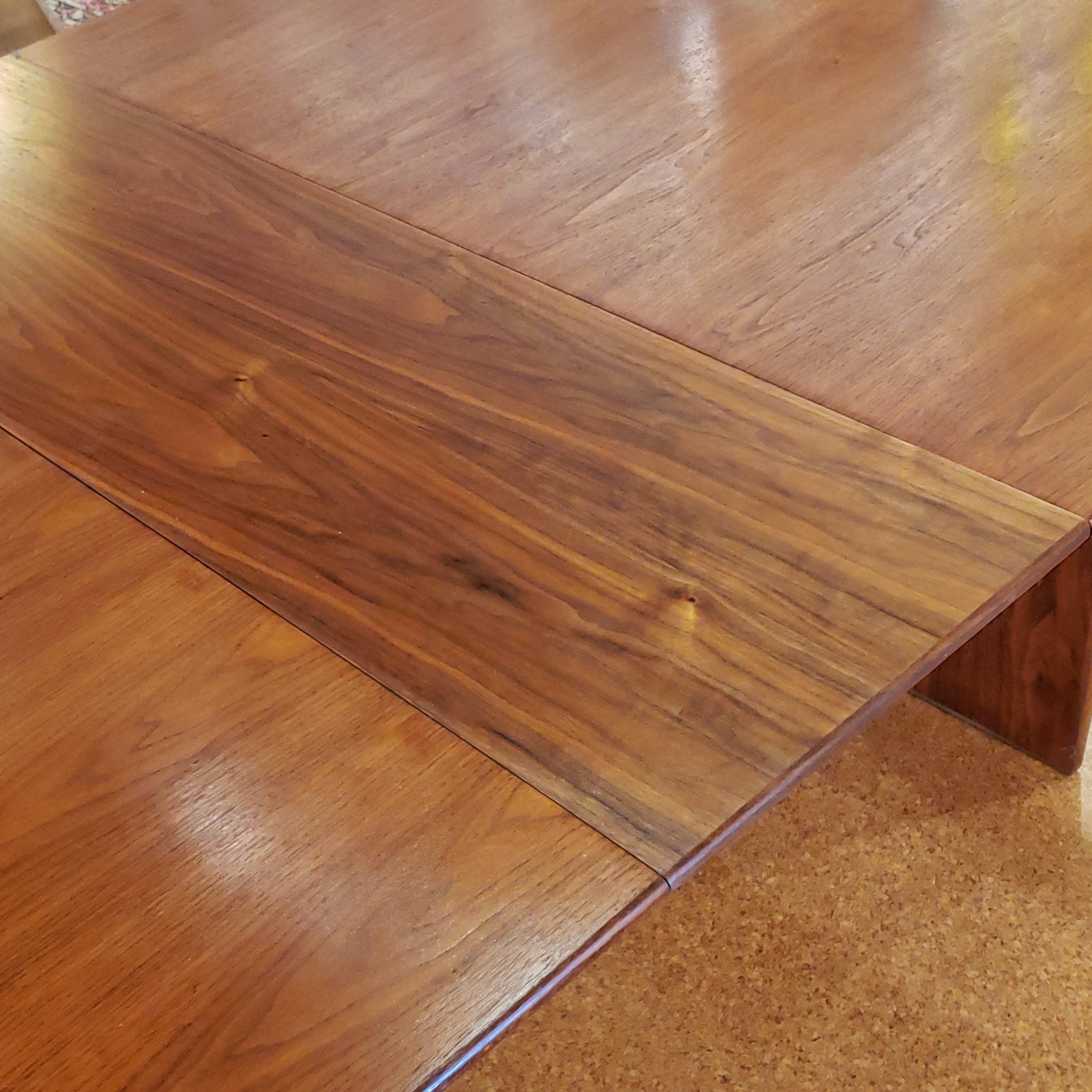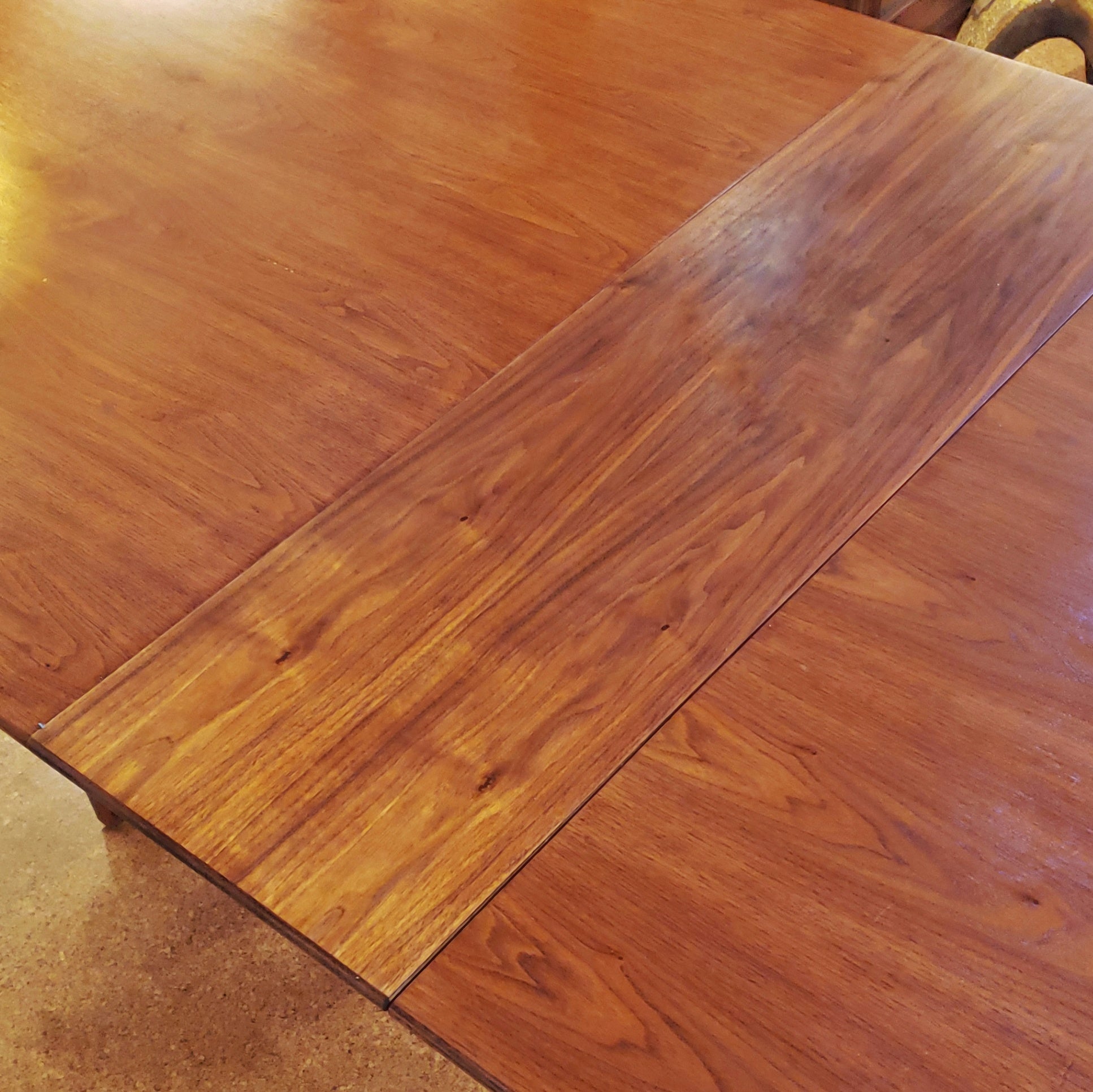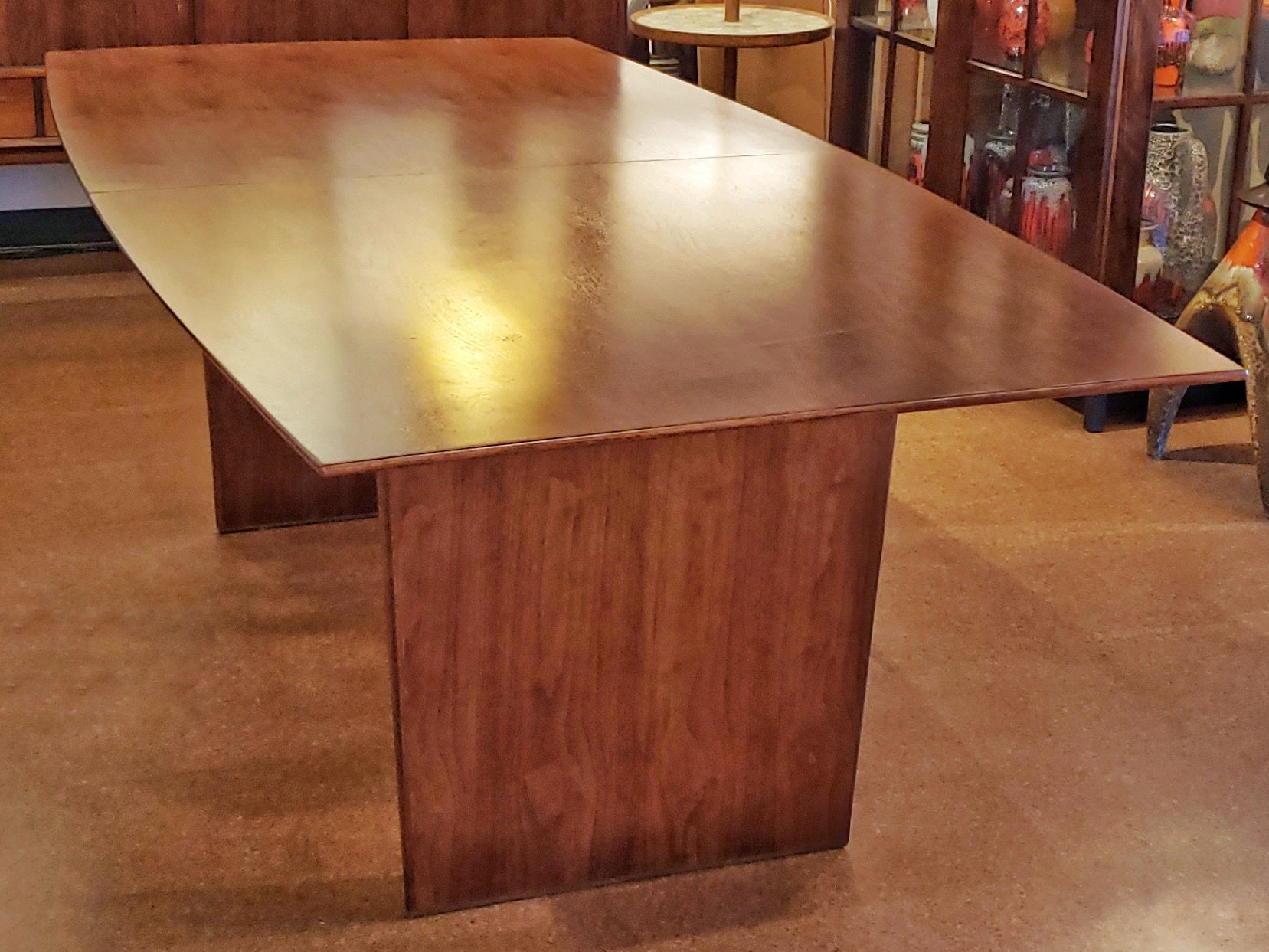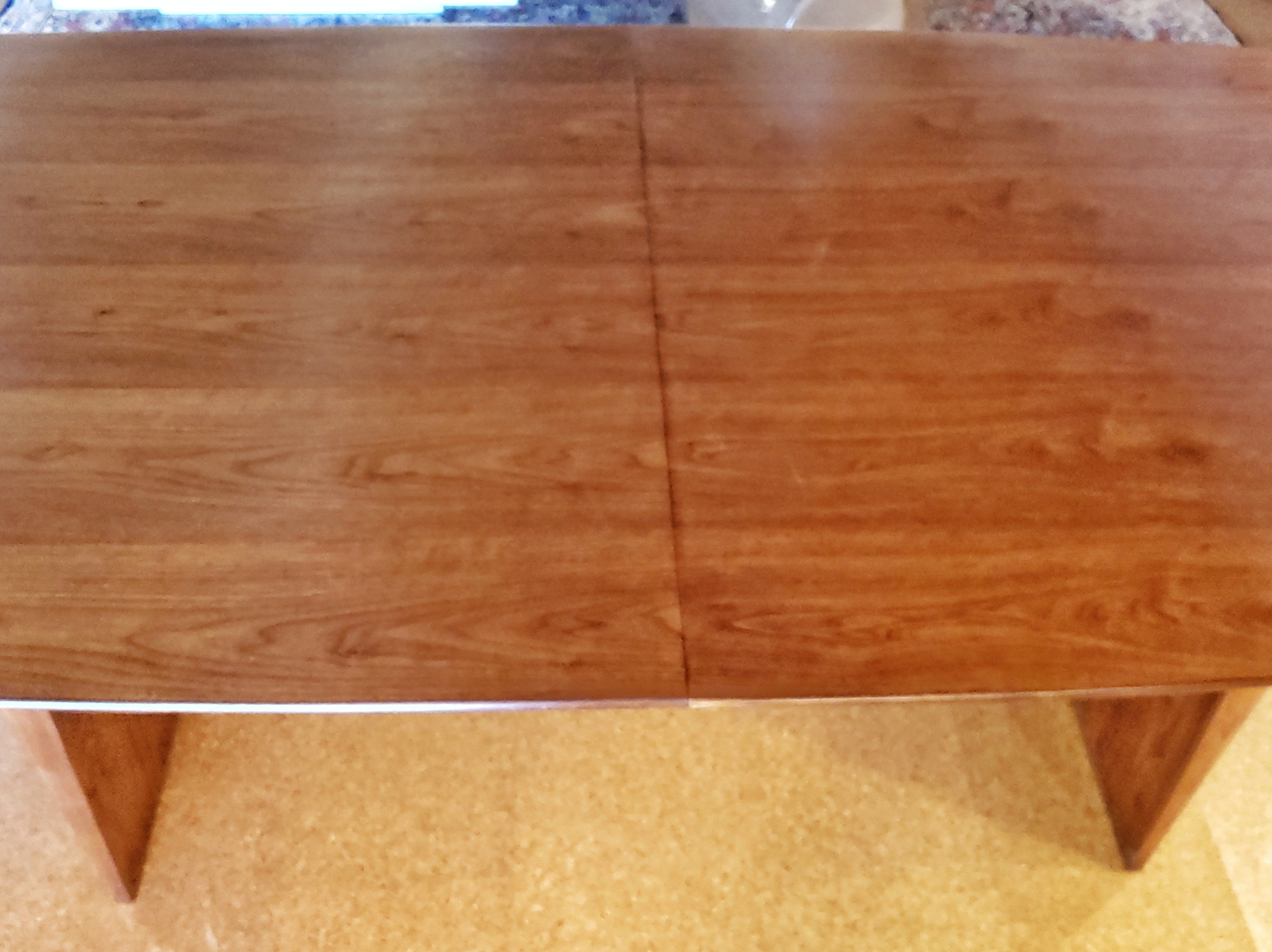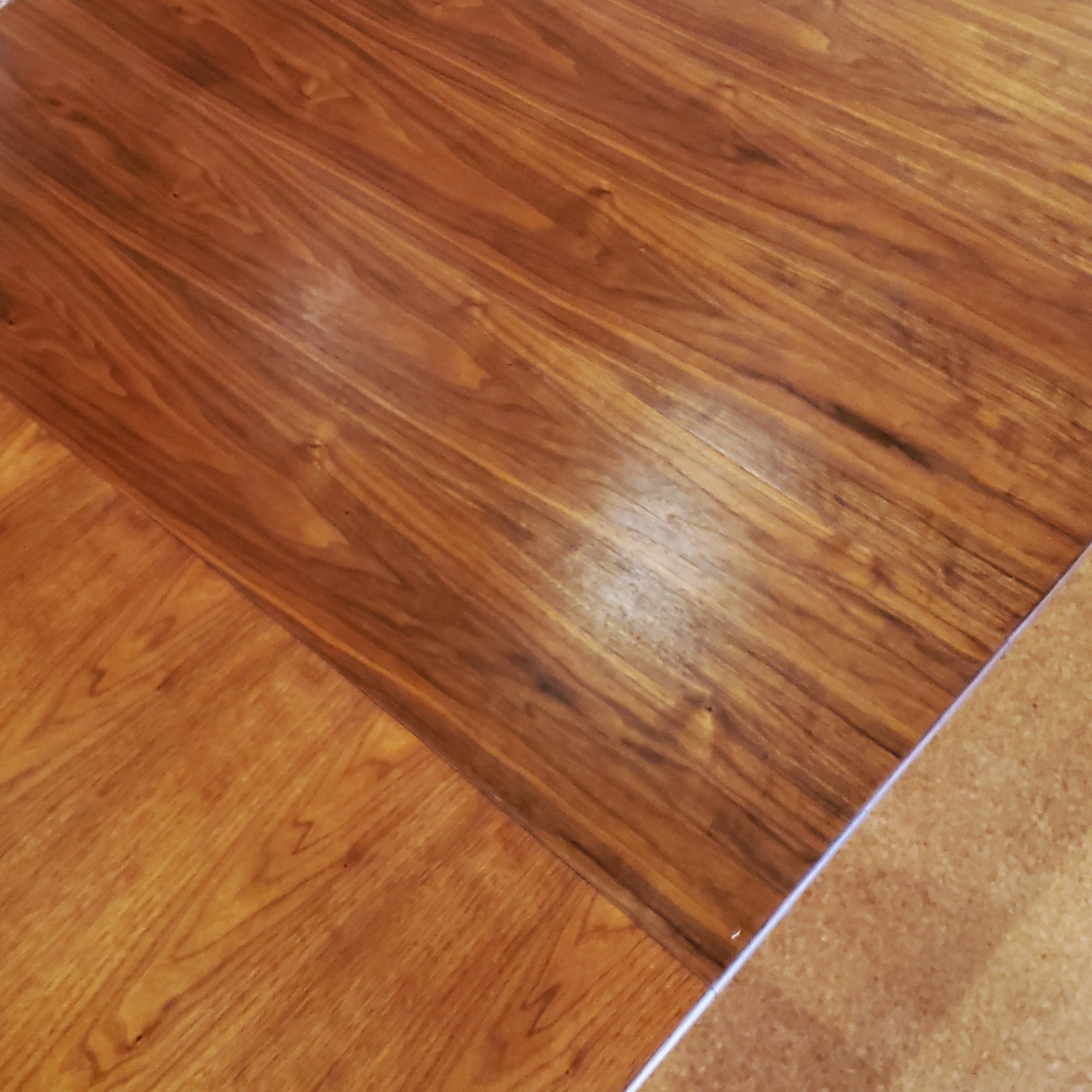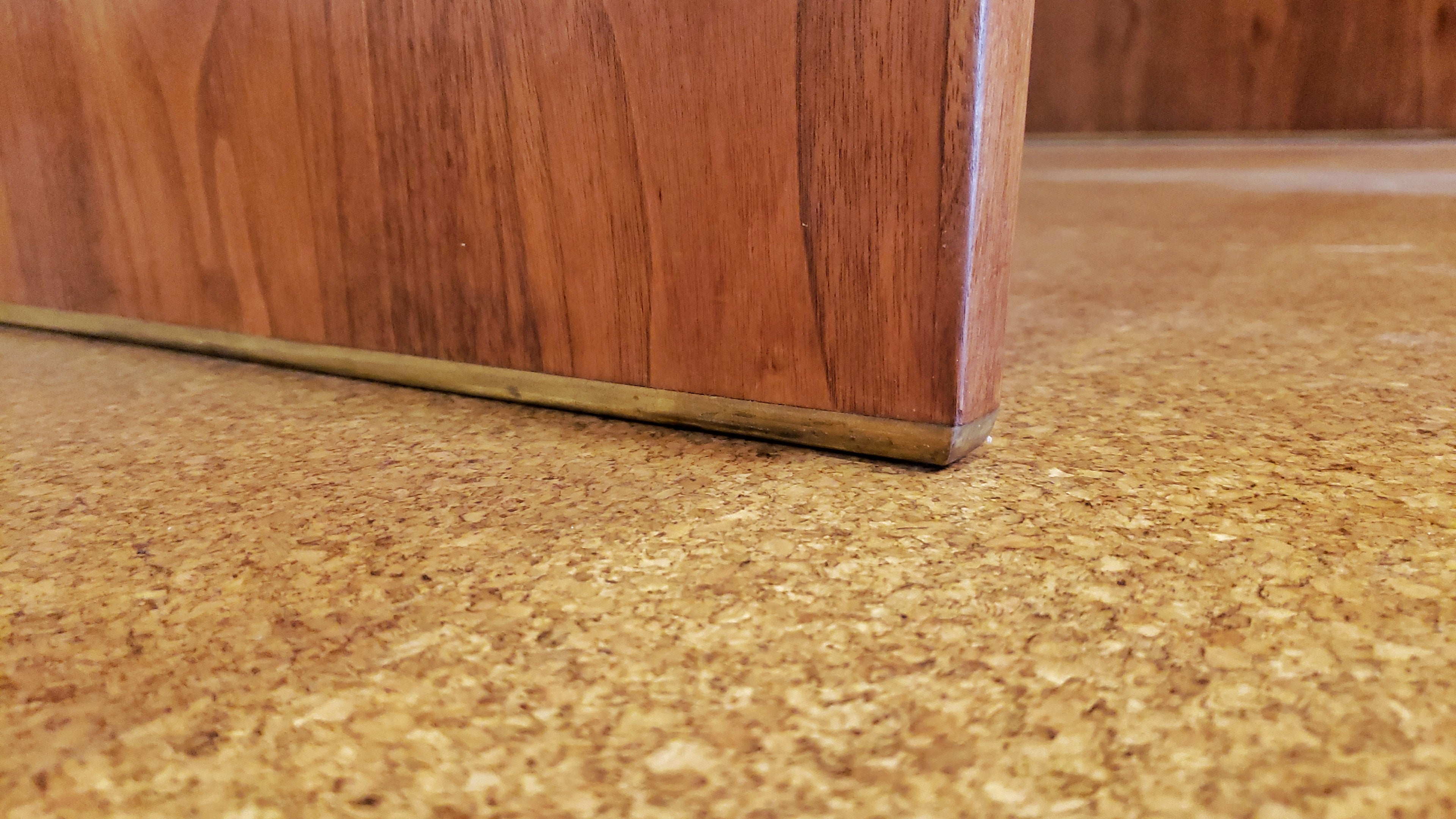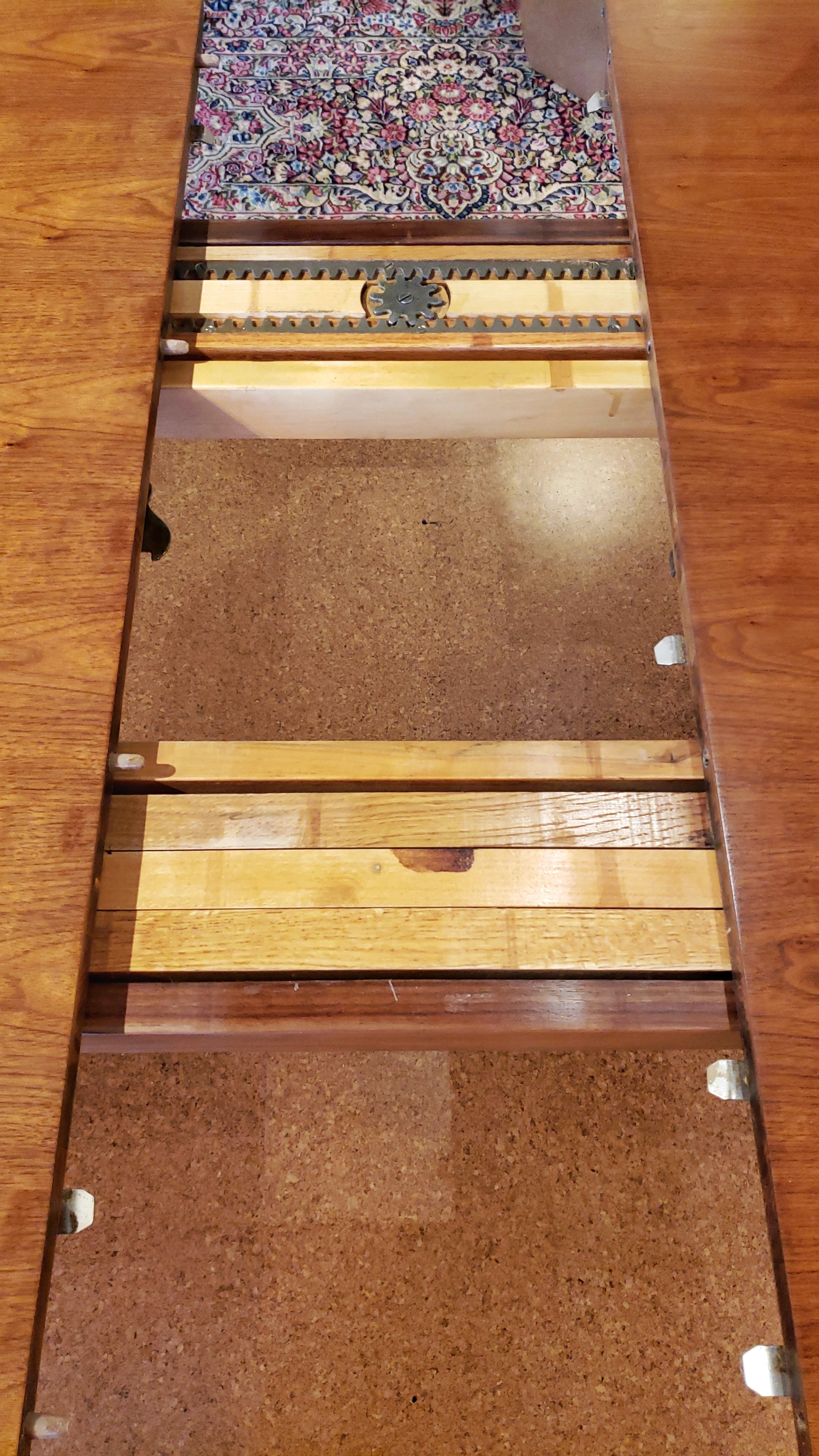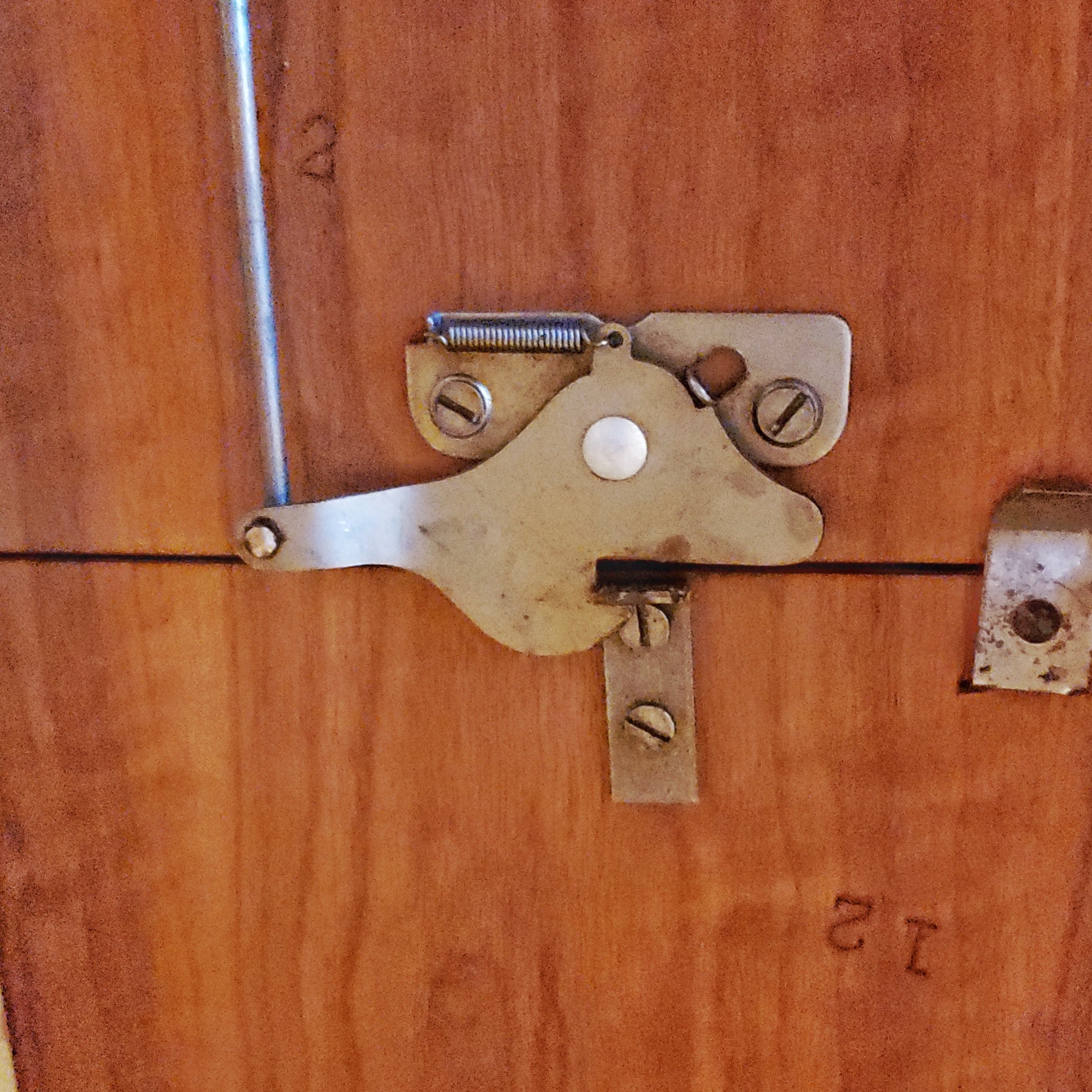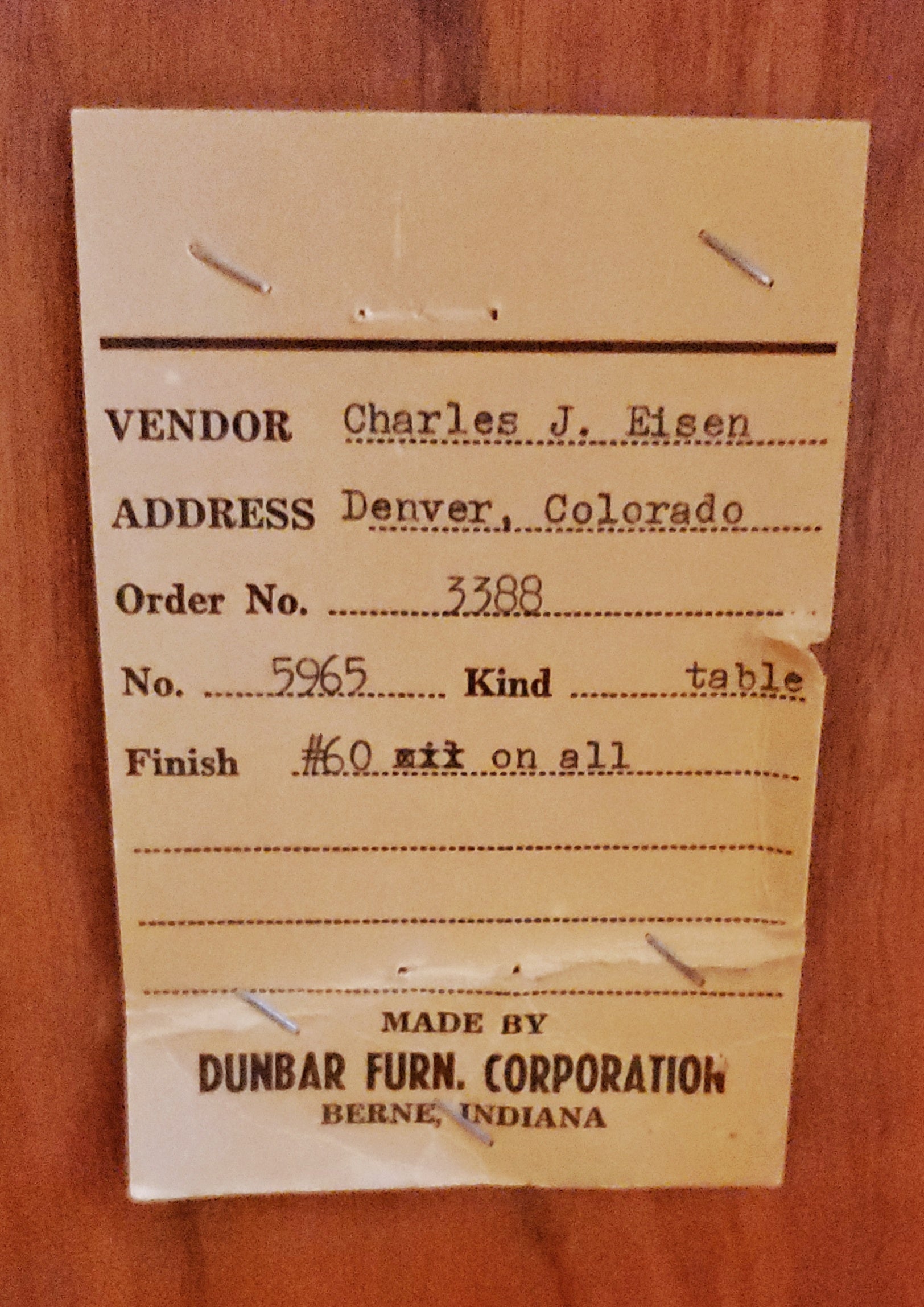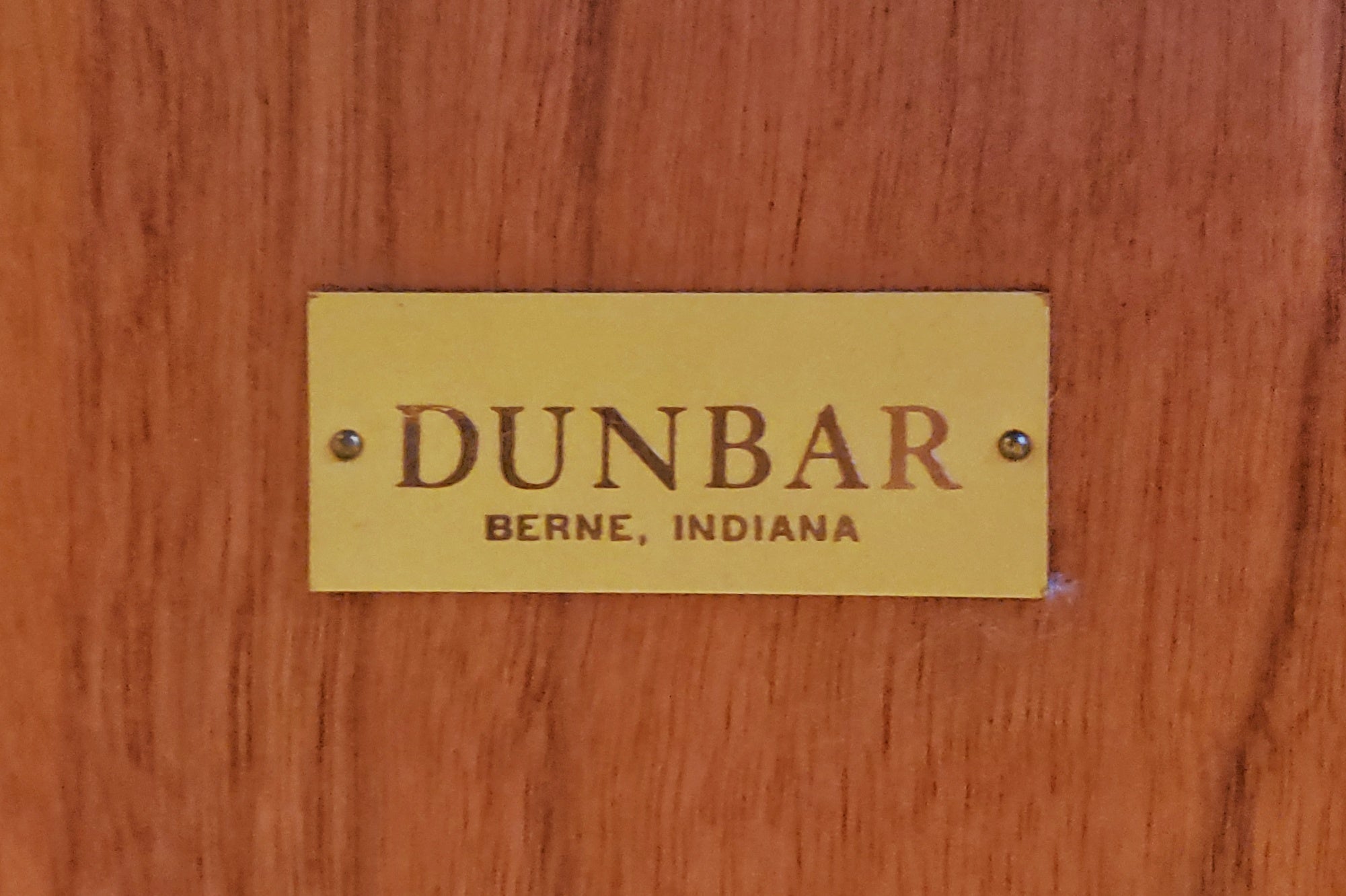 EDWARD WORMLEY DINING/CONFERENCE TABLE 5465 FOR DUNBAR
CONTACT US HERE ABOUT THIS ITEM.
On offer is a substantial draw-leaf dining table designed in 1954 by Edward Wormley for the DUNBAR Furniture Company. The promotional literature for this and several other designs by Mr. Wormley claims that the wood used is 'Tawi' (although we find no evidence that any such wood has ever existed). To our eyes, the table appears to be a golden-toned walnut with three darker leaves (also 'walnut') that each measure 12" wide and have a grain pattern that runs perpendicular to the tabletop. They provide a pleasing contrast as well as a sophisticated decorative element. The table stands on a tapering sled base with brass shoes. When closed, the length is 84" expandable to 120" using all three leaves to accommodate up to 10 guests comfortably.
EDWARD J WORMLEY was born on December 31, 1907, in Oswego, Illinois, a small farming community west of Chicago. He attended the Art Institute of Chicago in the late 1920s and took his first job with the design studio at Marshall Field's department store. In 1931 he was recruited by the Dunbar Furniture Company of Berne, Indiana, and quickly rose to become their Design Director. From the start, his pieces were a hit, and in 1944 the company decided to abandon the manufacture of historical reproductions to focus strictly on Modern lines. A devotee of meticulous craftsmanship, he would create some of the most memorable pieces of the mid-20th century. His furniture was elegant, understated, and exceptionally well-made. Wormley understood the essential elements of Modernism but was never really at the forefront of modern design. He never limited himself to one ideology. Instead, he took the best from classic historical designs and translated them into Modern vernacular while incorporating many European and Scandinavian innovations. His furniture represented a convergence of historical design styles and 20th-century innovation. The result was furniture that was sophisticated and meticulously crafted, yet mainstream and very successful. Wormley's tenure as Design Director spanned over thirty years and is considered one of the most historically meaningful between a designer and manufacturer. He retired from Dunbar in the late 1960s and died in 1995 at the age of 87.
"Modernism means freedom—freedom to mix, to choose, to change, to embrace the new but to hold fast to what is good." – EDWARD J WORMLEY
Design Year – 1954

Country of Origin – USA
Designer – EDWARD J WORMLEY (1907-1995)
Maker – DUNBAR
Attribution – MARKED
Materials – MAHOGANY, WALNUT, BRASS
Condition – VERY GOOD (no defects; may show slight traces of use)
Height (in.) – 29.0
Width (in.) – 84.0
Depth (in.) – 42.0